【Kanagawa · Yokohama】 Beginners · Women · Children welcome! Try Lure Fishing (1 day course)
プランID:10094 提供:Okamaru (Kamoshita-maru)
9,500yen~​ ​(tax included)
大人(男性)1人あたりの料金
プランID :

10094
Kanagawa / Yokohama and Kawasaki
sea fishing
Empty-handed OK
Transfer Yes
1 person participation Allowed
Charter Allowed
子供参加可
アクティブ爽快
自然満喫リラックス派
ファミリーで楽しむ派
Starting time

07:00

Participating age

6 才~

Time required

On the day more than 6 hours

ScheduleApril 1, 2006 to December 31, 2008
Assemble point Look in GoogleMap
Description​ ​
Even beginners, women, children can feel free to use fishing with lure! It is a popular plan of fish pickle on the 1st in Tokyo Bay.
Also beginners can love the ocean, I can receive lectures from fun vessels! Please join us with confidence!

★ ☆ Female · Children can participate at discount price!
  通常9,500円が「女性の場合は6,000円!!」「小・中学生の場合は4,800円!!」☆★

● What kind of fish can you catch?
Fish that can be caught will change according to the time. Also, it is fishing charm that you do not know what you can catch!
You might be able to catch big fish such as horse mackerel, tie etc ♪ ♪

● How is lure fishing?
Since we use the lure resembling such as small fish and insects (pseudo-bait), you can participate willingly in the first one and women. Because you tell knowledgeable boatman is anything, please feel free to call out. Get a fish that was caught by yourself, not try to taste the ultimate luxury?

● Rental tools are also available ♪
Fishing tool set (rod + reel): If you can apply 500 yen, even without tools there is OK!
Please contact us for fine rental items at the time of reservation.
● Flow of the day
~午前船(7:00開始)の場合~
Collective: Please come to Kamogamaru at 6:30.
Reception: Payment is required at the reception.
Boarding: Explanation of safety confirmation, notes
Returning port: scheduled at 14 o'clock
---
Attractions of the plan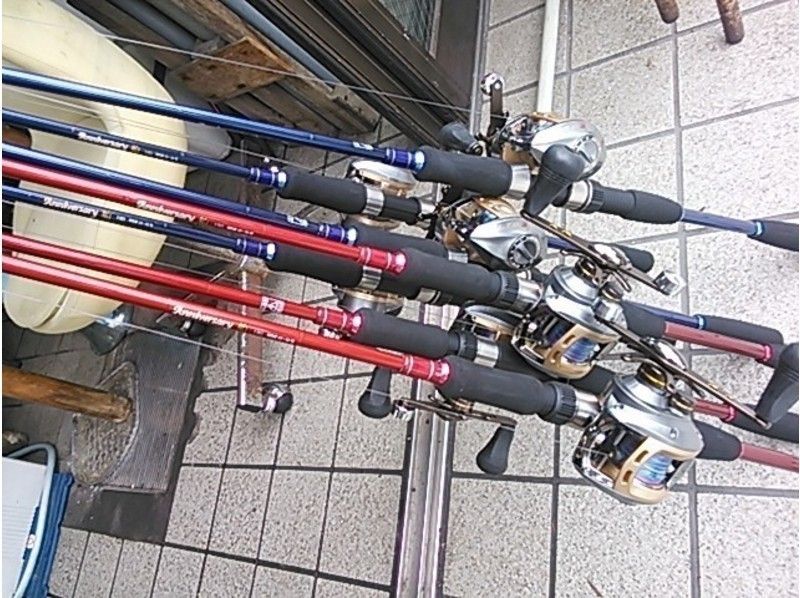 Feel free to participate Since there is a rental, participation empty-handed OK. A 10-minute walk from JR Negishi Negishi Station and access also good!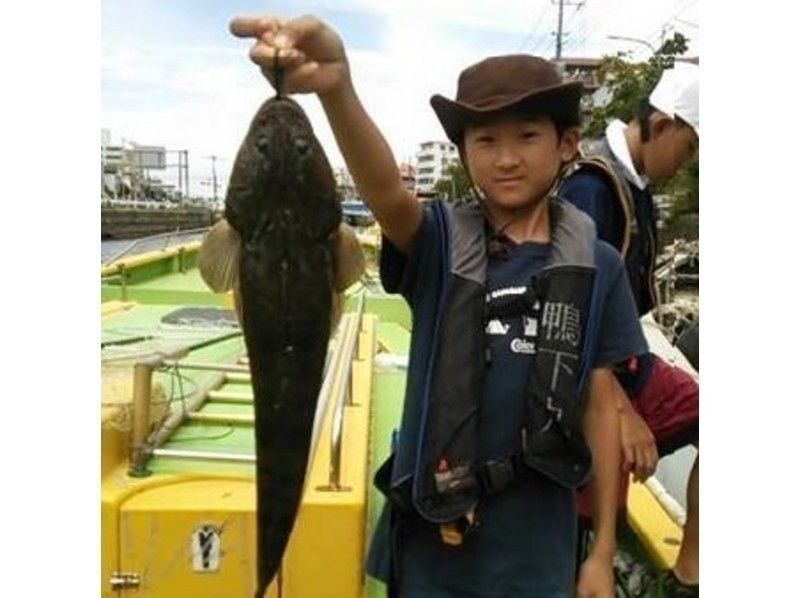 Women and children are welcome Affordable even when women and children came. Please come by all means in family and friends.
Fish of the season Please enjoy the encounter with different fish for each season!
---
Information
| | |
| --- | --- |
| Minimum number of people | 1 人 |
| Number of people who can book | 2人〜 |
| Schedule | April 1, 2006 to December 31, 2008 |
| Assemble time | ①7: 00 start (set: 30 minutes ago) |
| Assemble point | Okamaru |
| Reservation deadline | Before 2 days |
---
Regarding advance preparation
| | |
| --- | --- |
| About clothings and must-bring items | Fishing, please come at lunch ※ easy to move clothes. |
| About rental items | There fishing equipment rental. |
---
Facility information
Changing room
toilet
shower
Hot spring
Locker
Hairdryer
Parking Lot
コンビニ
スーパー
---
Access and map
所在地
Yokohama, Kanagawa Prefecture Isogo-ku, Haramachi 8-31
How to reach by car
Down in the Bayshore Route Honmoku, down in Negishi, Isogo 10 minutes to the direction / Bayshore Route Isogo, 7 minutes to Yokohama
How to reach by train
A 10-minute walk from JR Negishi Negishi Station ※ transfers available from JR Negishi Line. Please call from the station
---
Price list
Basic charge
| | |
| --- | --- |
| Adult (male) / person 9,500yen | 15 years old ~ (high school student) |
| Adult (woman) / person 6,000yen | 15 years old ~ (high school student) |
| Elementary and junior high school students / people 4,800yen | 6-year-old to 15-year-old |
オプション料金
| | |
| --- | --- |
| Fishing gear set / pair 500yen | It is a set of pole and reel. |
| Rod / Books 300yen | |
| Reel / Pieces 300yen | |
※Prices including all taxes.
※上記は基本料金になります。
※日程によって料金が異なる場合がございますので、日程を選択した後に表示される料金表をご覧ください。
---
---
お支払い・キャンセルに関して
About payment
We ask you to liquidation in cash on the day.
Please note that the card can not be used.
Payment method
The payment method specified by the operator.
About cancellation fee
Cancellation fee is not received, but please contact us in advance certainly at your phone.
Cancellation by operators.
There is the case that the tour is not held by the day of the weather and the like.
Please note that you can not respond to compensation, such as travel expenses even if canceled after the arrival to the meeting place.
9,500円~(税込)
大人(男性) 1 人 あたりの料金
Included in price
Boarding fee, bait
| | |
| --- | --- |
| | Starting time 07:00 |
| | Participating age6 才~ |
| | Time required On the day more than 6 hours |
| | ScheduleApril 1, 2006 to December 31, 2008 |
| | Assemble point Look in GoogleMap |