Top Firefly Watching Tours around Japan!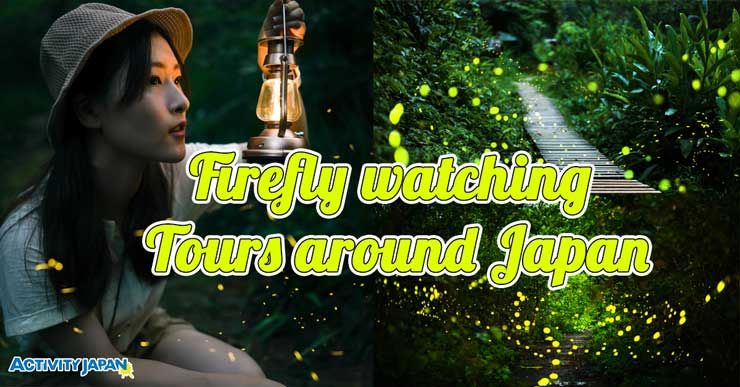 As the world continues to move forward and nature's habitat succumbs to a growing population of skyscrapers and modern buildings, these firefly watching tours are a rare chance to spend a night with what's left of Mother Nature's blessing.Japan's nature reserves remain well-preserved compared to most cities around the world, thanks to an engraved valuing of flora and fauna in the ways of the local people.There remain many great havens for lightning bugs throughout the country, and our compilation of firefly watching tours will let you in on all the best spots across Japan.
Believed to be conveyers of wishes between us and higher deities in some societies, wishing on a firefly is thought to bring about good luck. In Japan particularly, legend has it that fireflies are the reincarnation of warriors who paid the ultimate price in battle.You 'll get many chances to cast your hopes on the glowing grace of this beautiful insect, as you tour the most scenic spots in Japan, namely Lake Aoki, Iriomote island, and Ishigaki.
Don't forget to bring your camera with you because there are no amount of words that can adequately capture the tremendous beauty of these firefly watching tours!
1. An unforgettable night under the fireflies of Lake Aoki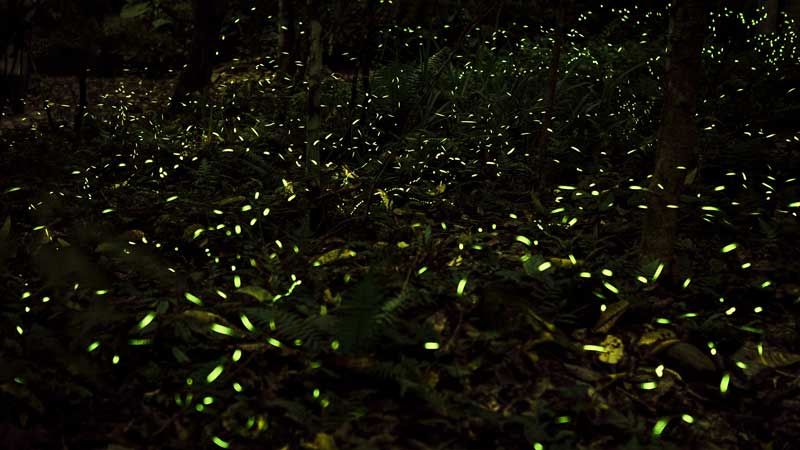 The starry night sky over Nagano's Lake Aoki is constantly in the headlines, but it is the night blanket of fireflies that steal the spotlight this time around. These twinkling lightning bugs always put on a magical show!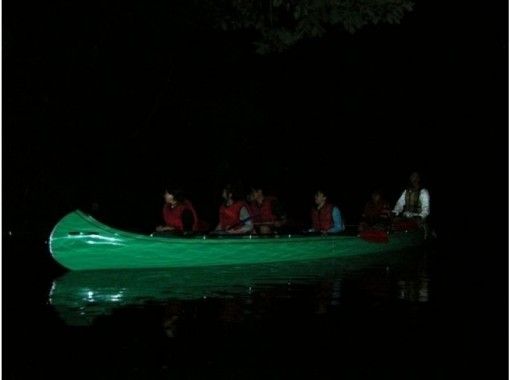 Firefly and Starry Sky Watching Tours While Canoeing Lake Aoki in Nagano
Omachi, Nagano
2. Kayaking in a river of fireflies in Kadena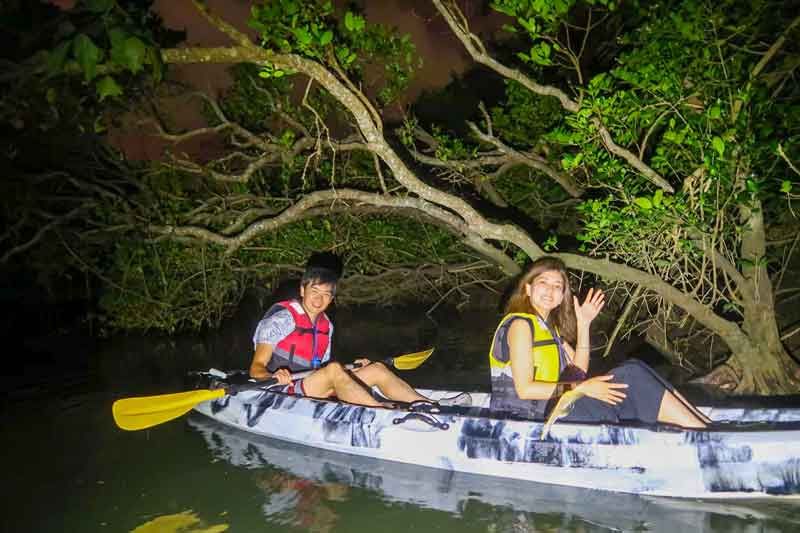 When the darkness sets over Higashi lake in Kadena, Okinawa, the fireflies take over the void with their patterns of laser lights.The cover of the jungle ensures no light pollution gets in the way!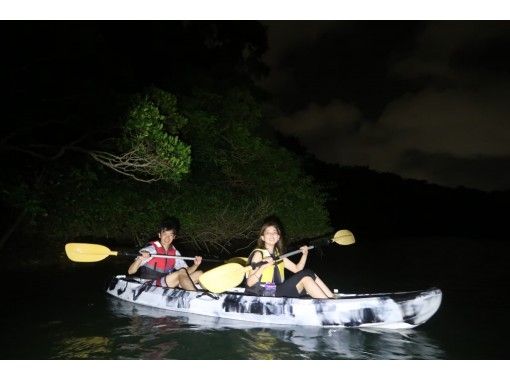 Explore the Night's Quiet River with a Kayak: Look for Rare Animal and Observe Fireflies
Kadena, Okinawa
3. Unique firefly watching on Yoron island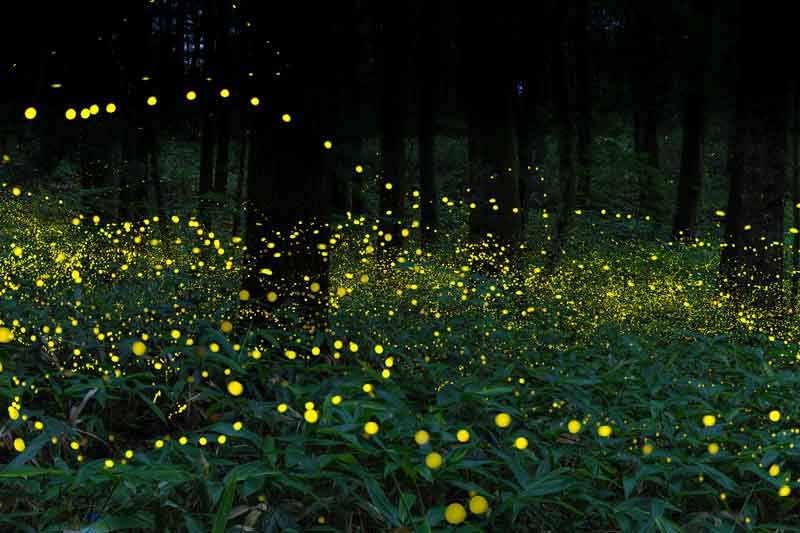 The utter silence and darkness of a night in Yoron island set the perfect stage for the main act of the day involving thousands of fireflies.The Kagoshima firefly emits a special glow to brighten your day!
Fireflies and Starry Sky Night Watching Tour in Kagoshima
Yoron, Kagoshima
4. A sky full of lighters in Nagano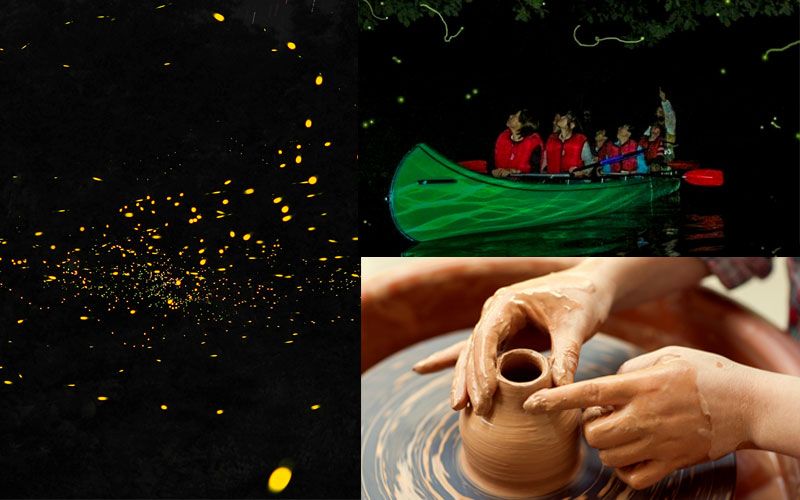 Clouds can obstruct the beautiful night sky of Nagano, but nothing can hide the joyous glows of dozens of fireflies searching for love over Lake Aoki.Grab yourself a front-row seat right in the middle of the vibrant action!
5. Feel the joy of Lake Aoki's dramatic fireflies
The acrobatic fireflies of Lake Aoki always put on the show of a lifetime, complete with dramatic streaks and aerial maneuvers. Male fireflies perform flawless moves to impress their female counterparts who respond in kind.You'll be happy to be at the center of it all!
6. Fireflies and sights of the Northern Alps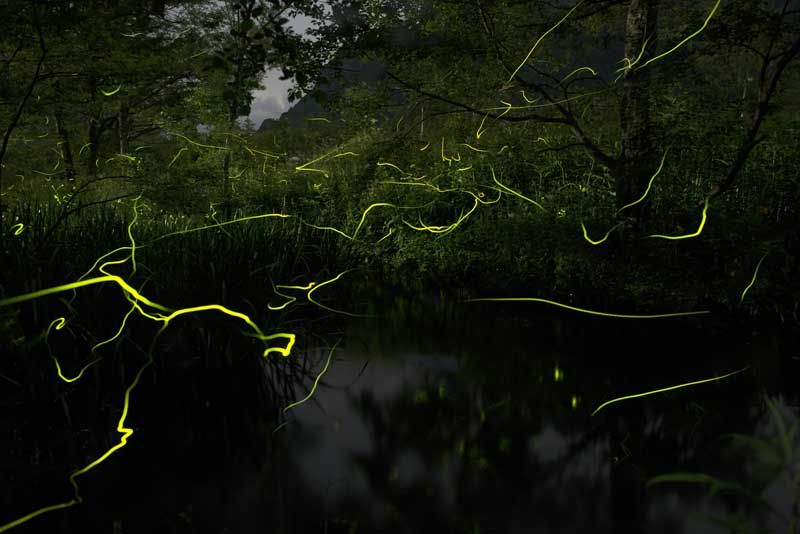 Right at the foothills of the Northern Alps lies a great firefly watching spot that you can best take advantage of with a strategic cruise over Lake Aoki.The water reflects the color of the bugs for an explosive experience!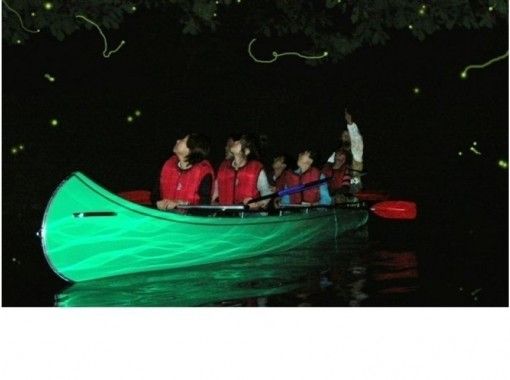 Lake Aoki Firefly Viewing Cruise with a Superb View of the Northern Alps
Omachi, Nagano
7. Beautiful birds and fireflies over Ishigaki island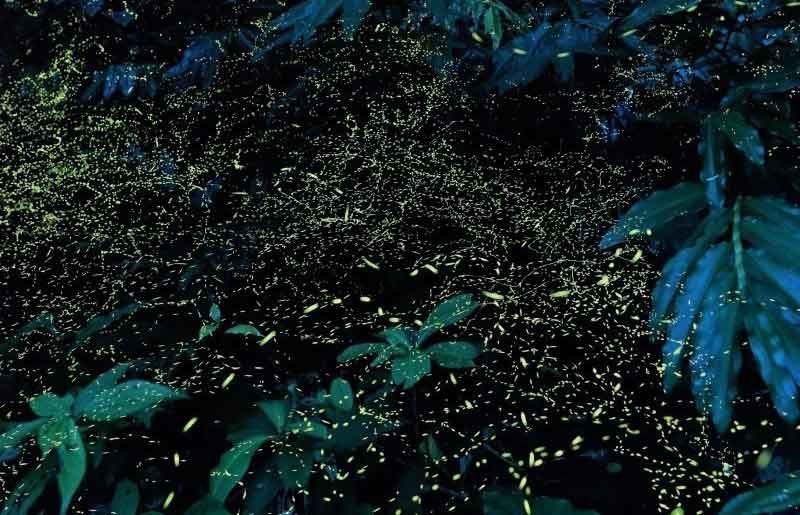 Watch a show of sophisticated firefly courtship beside equally bewildered owls (if you're lucky), intrigued by the haphazard yet beautiful curves of light.A night in the Ishigaki island outdoors is anything but dull!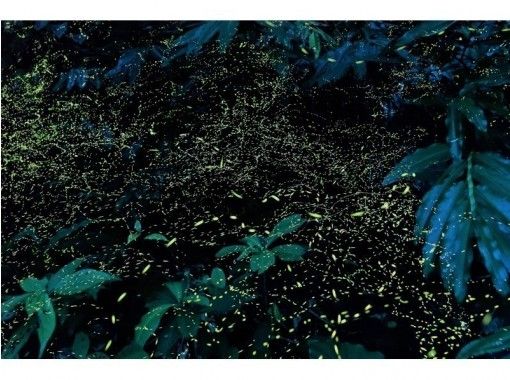 Watch Fireflies, Owls, and Rare Animal in a Nature Night Tour in Ishigaki
Arakawa, Ishigaki, Okinawa
8. The perfect firefly date in Ishigaki island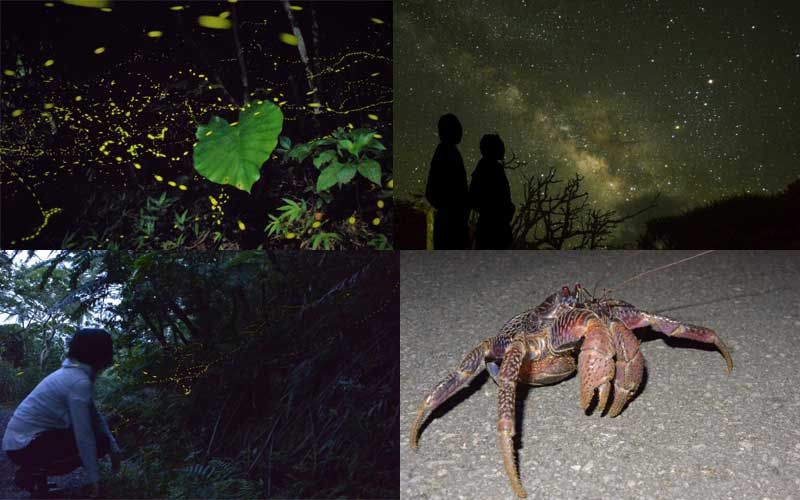 Below the brilliance of the Milky Way, countless fireflies buzz with life over Ishigaki island, ensuring they'll not be ignored.If you're lacking romantic date ideas, they rarely get more romantic than a night out in Ishigaki!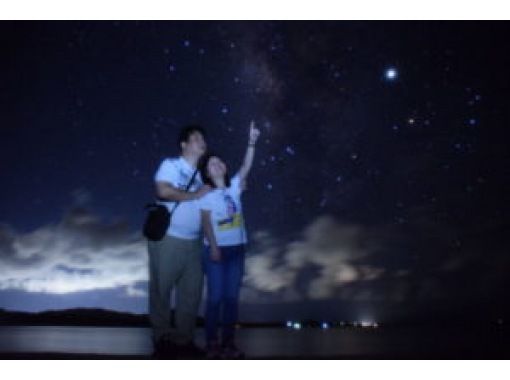 Enjoy the Night of Ishigaki Island: Observe the Starry Sky, Moon, Owls, and Fireflies on an Amazing Tour!
Ishigaki island, Okinawa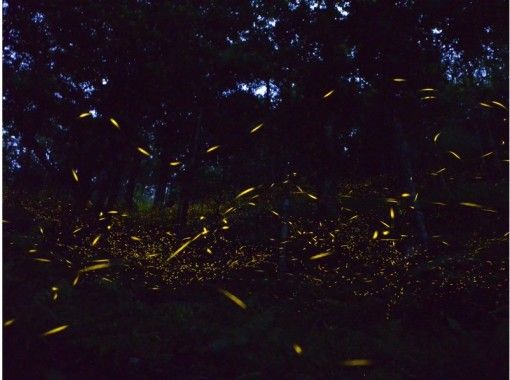 Thrilling Night Tour Experience Surrounded by Thousands of Stars and Fireflies
Ishigaki island, Okinawa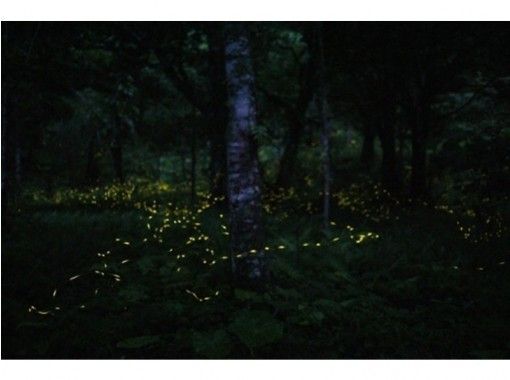 Fireflies & Starry Sky Trekking Tour in Okinawa
Ishigaki island, Okinawa
9. Christmas comes early in Iriomote thanks to rainbow fireflies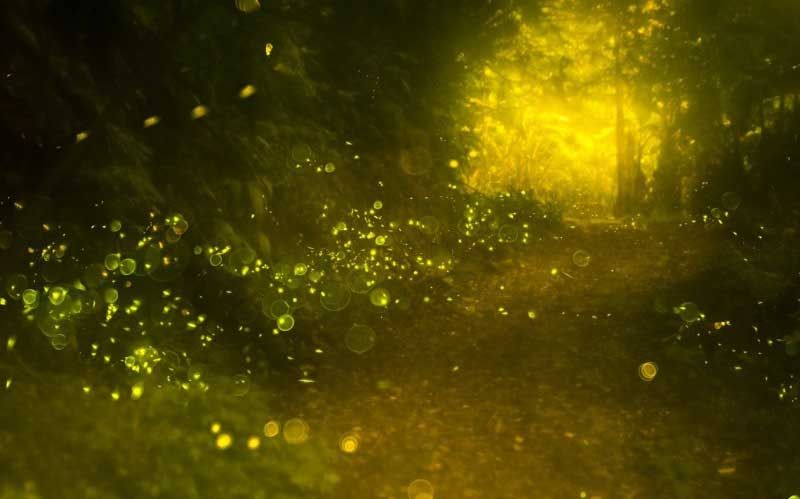 You don't need to wait until Christmas for a dazzling symphony of lights; you only need to take up an Iriomote island watching tour for a dazzling show of color by the region's native fireflies.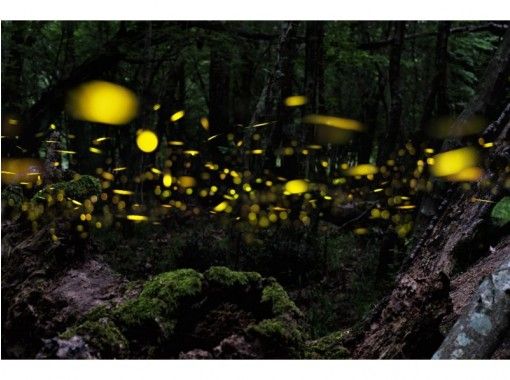 Firefly Watching Tour in Iriomote Island
Iriomote island, Okinawa
10. A rare chance to view Yaeyama fireflies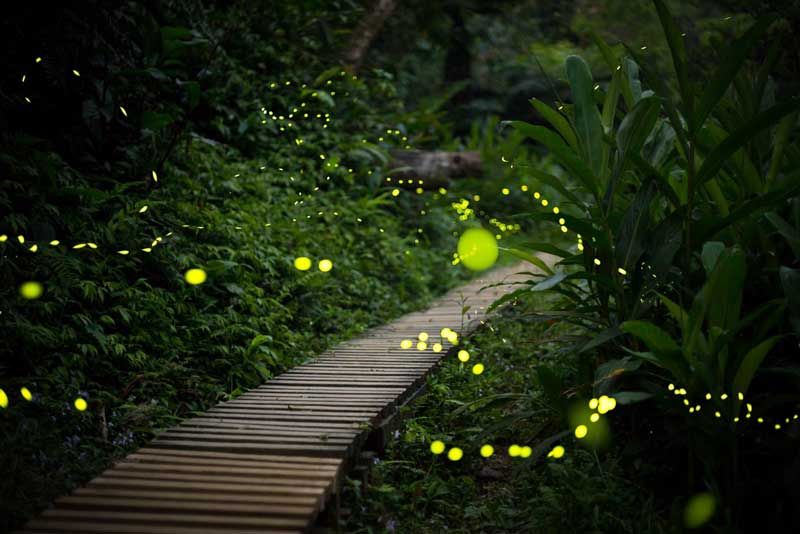 The Yaeyama himebotaru is a special insect that is exclusive to Japan's Ishigaki and Iriomote islands.Only available for viewing at dusk, these elusive creatures declare their love in style for you to watch!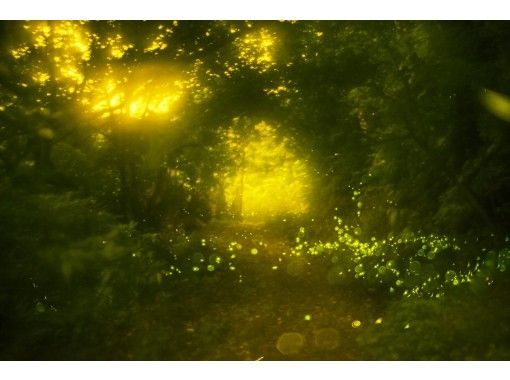 Enjoy the Natural Night Illumination at Ishigaki Island in a Firefly Watching Tour
Uehara, Taketomi, Okinawa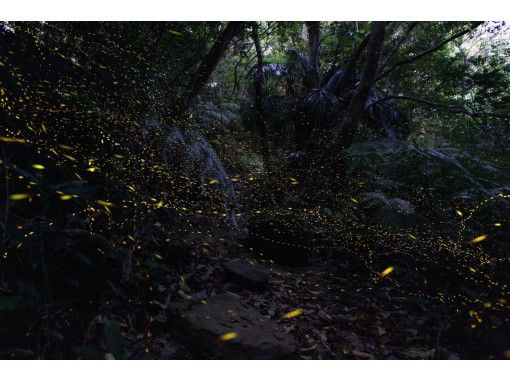 Yaeyama Island Firefly Watching Tour
Yaeyama island, Okinawa
Frequently asked questions
Q

How likely are you to see fireflies in Japan?

A Fireflies, or Hotaru as they are fondly known in Japanese, are available in plenty in summer in the countrysides.Light pollution and a scarcity of resources drive them into nature.There are 45 species and only 14 of them glow with the main observable species entailing Heike-hotaru, Genji-hotaru, and Hemi-hotaru!
Q

Where are the best locations for firefly watching in Japan?

A Magical Iriomote is awash with fireflies in summer, rivaling the dozens of glows that brighten Kadena in Okinawa.Here are the top places with the most amazing firefly watching tours around Japan:

• Lake Aoki in Omachi, Nagano

• Iriomote and Ishigaki islands in Okinawa

• Yoron Island, Kagoshima
Q

When is the best time for firefly watching tours in Japan?

A Fireflies come out in numbers during the mating season, which can last through to early September from May.However, the typical activity window for firefly watching tours around Japan lies between June and July.Firefly festivals are in high gear during these months, starting out from southern Japan.
Q

How are fireflies perceived in Japanese culture?

A Fireflies have a good reputation within Japanese culture, as their light is associated with passionate love, eventually making them the subject of many poems.It is also believed that fireflies and their cold glows, in particular, represent the souls of fallen soldiers.
Q

How do fireflies light up like bulbs and why?

A Fireflies carry special compounds in their abdomens, namely calcium and luciferin, which combine with oxygen resulting in the glow we see via a biological process called bioluminescence. These special insects light up to scare away predators or impress the opposite sex as part of courtship enticement .