[ONLINE Experience Coverage] I tried to play a Kayak tour of Lake Akaya, a superb view spot in Gunma and Minakami Town!

"Zoom" is a web conferencing service that enables remote meetings by using the Internet.

I think that the number of people who will be used as a communication tool with distant people will continue to increase in the future, not only in emergency situations where they are restricted from going out.

Pseudo tourism guided tour using the "ZOOM""ONLINE experience"In, adult mind outdoor Activity, "Kayak challenge." I will report it.

To be honest, experience outdoor leisure with movie! ? I thought, but... From the conclusion, it's super fun!

If you are interested in it for a while, please join us~

Click here for the ONLINE experience tour I participated in this time
ONLINE Kayak experience start!

Gather in ZOOM at the reserved time Then, once the greetings are complete, the experience tour starts.

This is Kenko-san, an instructor who will guide us on this tour.

First, from the shop reception Minakami town atmosphere Showed me. Mountains, skies and nature! !!


ONLINE Experience tour On the day is a super sunny outdoor Activity weather!

It means that the weather is good, even if you experience ONLINE.


In this tour, first ZOOM Detailed operation methods so that even beginners can understand Explanations It is a high point that even those who are not good at operating PCs, tablets and smartphones can participate with peace of mind.

First of all, it is used worldwide, including the Japan Coast Guard. Communication method on the water "River sign" Or Lecture on how to row a Kayak I will receive.

Skillful A thorough Explanations of how to use paddles, types of Kayak, Rafting, Canadian canoeing, differences in paddles from SUP, etc. It will be a lot of learning because he will do it!

By the way, everyone "Differences between Kayak and Canadian canoeing" Do you know
Impressions so far:
・The tour will proceed harmoniously with the polite and tempo talk of the guide instructor Kaneko!
Finally to the play field "Lake Akaya"!

from here Play a movie that only participants in the ONLINE experience tour can view To do.

The sign of "Go there~" makes you feel as if you were warping from the shop to the lake! w


This play field Lake Akaya "Sarugakyo Hot spring Komagakyo Gorge" is a superb scenic spot surrounded by mountains and with a beautiful emerald green lake surface...

Pleasure boats and engine boats are prohibited With the area Best environment to enjoy river Activity You can tell from the movie.

You can choose by experience tour Explanations the characteristics of "River Kayak" and "Inflatable Kayak "Will do it.

Roughly speaking,...

・A full-fledged and highly-reliable "river Kayak "
・"Inflatable Kayak" with a sense of stability and recommended for beginners

movie will Explanations it in more detail, so the differences and features are easy to understand!

Now, let's get on the Kayak.

First of all Practical lecture on basic rowing as a practical skill course Will do it.

・Front rowing (forward paddle)
・Turning (sweep paddle/back sweep)
・Steering (ladder)

In the actual experience tour, Approximately 1000 times of rowing, so exercise effect is also outstanding That's right!
Impressions so far:
-Because of the high image quality, you can see the image on the earphones with the maximum size of Youtube and you can feel the presence!
・The scenery looking up from the water level is super beautiful!
Let's go to the scenic spot "Komagata Gorge"!

The Komagata Gorge is a beautiful spot where the cliffs and trees on the emerald green lake surface are beautiful...

The overwhelming natural scenery is transmitted through the screen.

Furthermore, in this area, Meet the natural monument antelope and wild monkeys There are things that happen.


Then, we will Cruising under the waterfalls full of negative ions and under the Sarugakyo water pipe bridge, which is known for the Sarugakyo Bungee jumping.

A tour that will proceed while carefully introducing the spots, A feeling of being in nature all the time even though it is a movie..

The appeal of this tour is that you can enjoy the fresh greenery in summer and the autumn colors in autumn.


As you go further, the final point, the "Unexplored Falls" will appear.

With a stable inflatable Kayak you can lie down and look up at the waterfall from below.

this is The best experience in hot summer with refreshing max is not it.

Finally, there is a polite commentary on the highlights of each season and the clothes suitable for the Kayak experience, and this is the end of the ONLINE experience tour of about 30 minutes.

Real tour In proceeding to the more deep Kayak Cruising is like a time schedule to enjoy.

Impressions so far:
-Because the movie is realistic, it is the best for image training!
・I want to participate in a realistic experience tour!

Return to the shop and look back on the tour
From here, I will go back to zoom and look back on the ONLINE experience tour.

ONLINE Impressions of the experience tour, Real tour Then, we will discuss how we want to have fun and so on.

After that, Gunma Prefecture How to get to Minakami Town, Hot spring and recommended information for sightseeing, please tell me the end.

Hot spring, fruit picking, local food for local consumption, barbecue etc..

Activity You can also enjoy sightseeing together with the attractions of Minakami Town may be the recommended point of this ONLINE experience tour.
Summary of this ONLINE experience tour
As mentioned at the beginning, experience outdoor leisure at movie! ? I was half suspicious of that charm, but the honest impression that I could enjoy it at more I thought.

Kayak Not only the experience itself, but also the fun talk by guide instructor Kaneko-san was very satisfying!

However, by experiencing ONLINE, the desire for a realistic experience will increase.

With this ONLINE experience, I felt that I could enjoy it many times if I practice in advance and hope for production!

The real experience seems to be held at a little Number of participants, so I'm going to go to Minakami Town when I'm a little calm!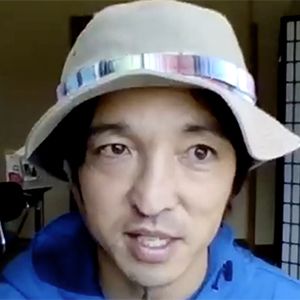 Comment from guide Kaneko
We have started a new attempt called an ONLINE Kayak experience. We would like to send you an unusual experience through the screen as much as possible.

Recommended for those who have not experienced Kayak or canoeing.
We look forward to your participation with friends and family.
Experience tour information introduced on this page

水上(みなかみ)
Now Kayak we will Nomad House to support for people I want to start, the canoe. ONLINE in the Kayak Why do not you start? ONLINE and app "ZOOM" or "Teams" movie using a your large natural in Kayak will guide you to experience. The future Kayak If you want to start a Kayak all means once here who want to go to play to experience ONLINE please try to participate in the experience. Notes and safety of the actual tour Explanations also firmly your Explanations will be. ONLINE you can go to play in the mood that has already participated once when you participate in the actual experience and to participate in the experience. ONLINE last on the water of gourmet and of experience Hot spring also will introduce. By all means We look forward to your participation. [ONLINE experience of flow] ① Basic Operation Explanations River sign (OK sign) fun and communication ② simple paddle operation and using a Kayak Explanations (20 minutes) ③ movie viewing (about 30 minutes) ONLINE limit of only those who participated in the experience viewing! ④ quizzes and question time (20 minutes) ⑤ ONLINE experience end
Shop information introduced on this page
In the wilderness of Minakami-Tone River in Gunma Prefecture or kayak is how. Through the kayak to feel natural in the body, we will support everyone of outdoor life. In addition to the powder snow spring and fall in the winter we spent a nomad life, such as trekking. Please leave it to Nomad House if the kayak. It offers never tasted no time in everyday life.