Online tour experience: Go with Yoiko Hamaguchi! Fukushima sea enjoyment report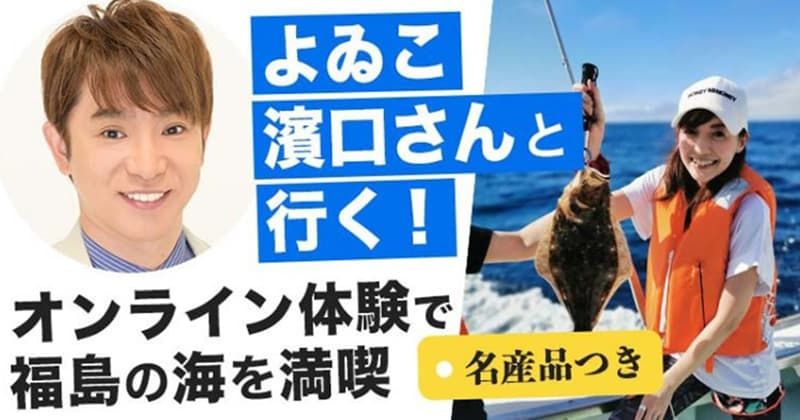 Activity Japan editorial department
Fukushima Speaking of rich nature. The area is following Hokkaido and Iwate The third widest in Japan, Famous as a treasure trove of food But above all Fish grown in the sea rich in food Is also known nationwide. This time like that An online tour that conveys the charm of food that Fukushima is proud of Held. To guests Comedy duo Yoiko Masaru Hamaguchi We will inform you from the field. Speaking of Mr. Hamaguchi, he challenged skin diving and fishing in a popular variety show. "I caught it!" Many people may think of the line. Mr. Hamaguchi Online tour You can also try fishing! What is the result of fishing? !! Activity Japan Editorial Department C reports on the online tour experience!
Yoiko, Masaru Hamaguchi is here!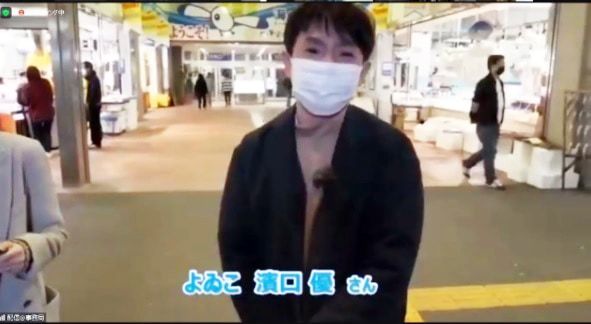 On the day of the online tour. If you visit ZOOM a few minutes before the event, many people are already there!
When I was waiting with the participants, Mr. Hamaguchi And act as moderator Freelance announcer Marie Takahashi Appeared.
First of all, in Iwaki City, Fukushima Sea and fish food park "Iwaki, La, La, Miu" It will be relayed from.
According to Mr. Takahashi, "Iwaki, La, La, Miu" is I have all the good things in Iwaki It is an exciting facility.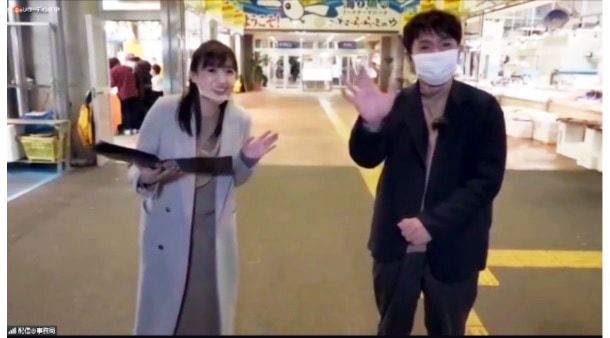 You can buy rice bowls and set meals made with fresh seafood, as well as gems that are perfect for Fukushima souvenirs, such as the "curry rice crackers" selected at the Tohoku local summit.
There is a lot of information about Iwaki City in the facility "Iwaki Live Mew Jiamu" and. Free admission Therefore, it is recommended to stop by when you go to Iwaki for sightseeing or traveling!
Fresh in the facility Squid, scallop, turban shell Hamayaki Also on sale.
Before the online tour, Mr. Takahashi said, "I ate squid grilled because of the good smell."
For "Iwaki, La, La, Miu" Lots of fresh fish and shellfish !! Just looking at the screen & listening to the story makes me hungry.
And here Mr. Kato, the president of "Kato Shoten" Interview with.
At "Kato Shoten", which mainly handles fish and shellfish from Fukushima Fresh and glowing blue saury, octopus, dried fish, etc. Are lined up in a narrow space.
According to Mr. Kato, the fish that are in season in Fukushima are " Flounder and anglerfish ". However, it seems that it was already sold out when the online tour was broadcast.
The reason why Fukushima fish is delicious "Because the warm current and the Oyashio current collide, there is abundant food such as plankton." What is it? as a side note Oyashio Is to go south along the Kuril Islands off the main island of Hokkaido and reach the east of Japan. Cold current Points to.
Did you all know about the Oyashio Current? I've never heard of Activity Editorial Department C.
Fukushima Fishing grounds rich in food That's why you can catch delicious fish! informative.
Announcing "Recommended Sightseeing Spots" in Fukushima!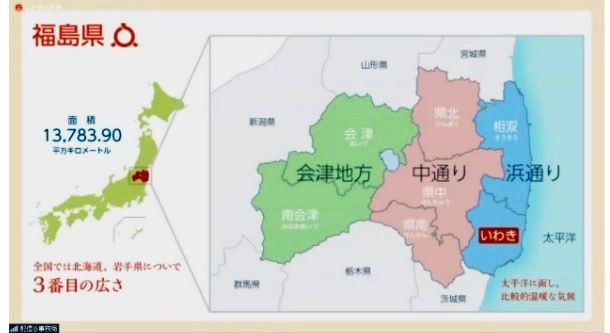 Fukushima teeth 3 areas It is divided into, and each has its own characteristics. there is.
Fukushima 3 areas 1. Aizu region: Full of sightseeing spots such as places and historic sites related to the Aizu clan 2. Nakadori: Famous for producing beautiful flowers and fruits 3. Hamadori: Facing the Pacific Ocean and enjoying the magnificent landscape
continue Fukushima / Iwaki City It is in Popular & recommended sightseeing spots I'd like to introduce!
Aquamarine Fukushima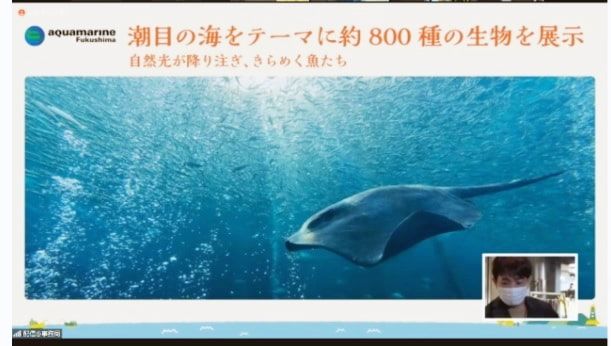 Located in Iwaki City, Fukushima "Aquamarine Fukushima" teeth One of the largest aquariums in Tohoku, displaying about 800 species of creatures ..
For "Aquamarine Fukushima" The only sushi restaurant in the world where you can eat sushi while watching the fish swimming in the aquarium There seems to be!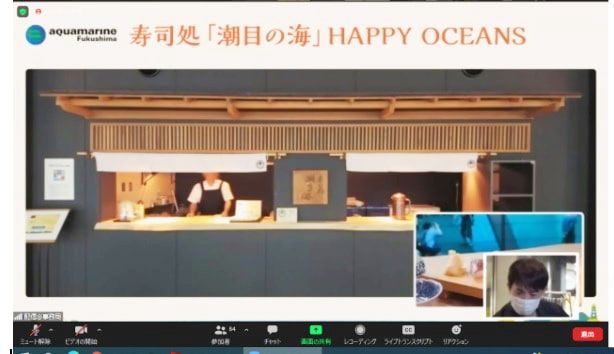 "Aquamarine Fukushima" is not only a rare sushi restaurant but also You can also experience fishing It is a fun aquarium.
Spa Resort Hawaiians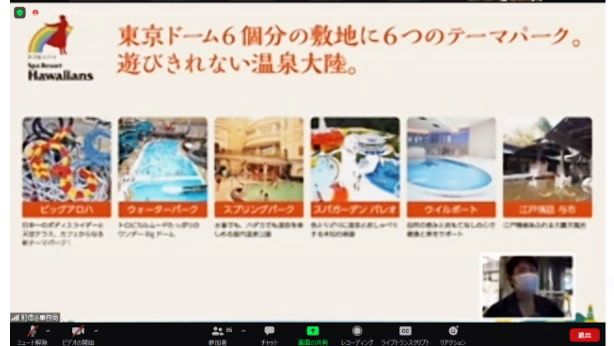 It also became the stage of the movie "Spa Resort Hawaiians" teeth One of the most popular tourist spots in Fukushima ..
Hot springs, pools, shows, golf It is a large facility where you can enjoy.
Recently gaining popularity You can also experience glamping !!
Recommended for those who want to feel like camping.
Beach station Matsukawaura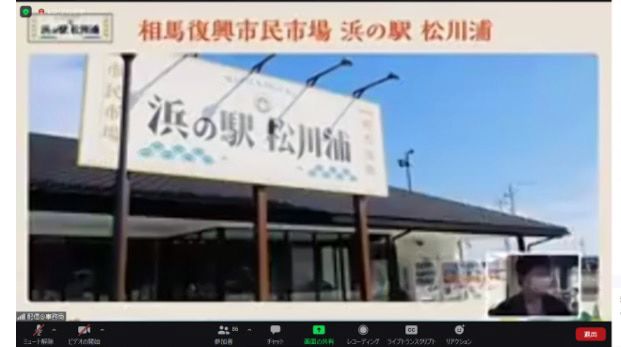 Fukushima / Soma City It is in "Hama no Eki Matsukawaura" Then caught locally Fresh fish Of course Seasonal vegetables and fruits , Souvenir And so on.
Hamayaki Events such as are also held This is one of the sightseeing spots that you should definitely stop by when you go to Soma City.
"June 2021. The first fish caught in Fukushima since the nuclear accident Export to overseas (Thailand) It was done, "said Mr. Takahashi, the moderator. This is a big step for the fishing industry in Fukushima.
The fish caught in Fukushima is " We ship products that have passed rigorous inspection. " And that.
I want to continue to support Fukushima in the future!
Hideki Niizuma, Deputy Minister for Reconstruction, Appears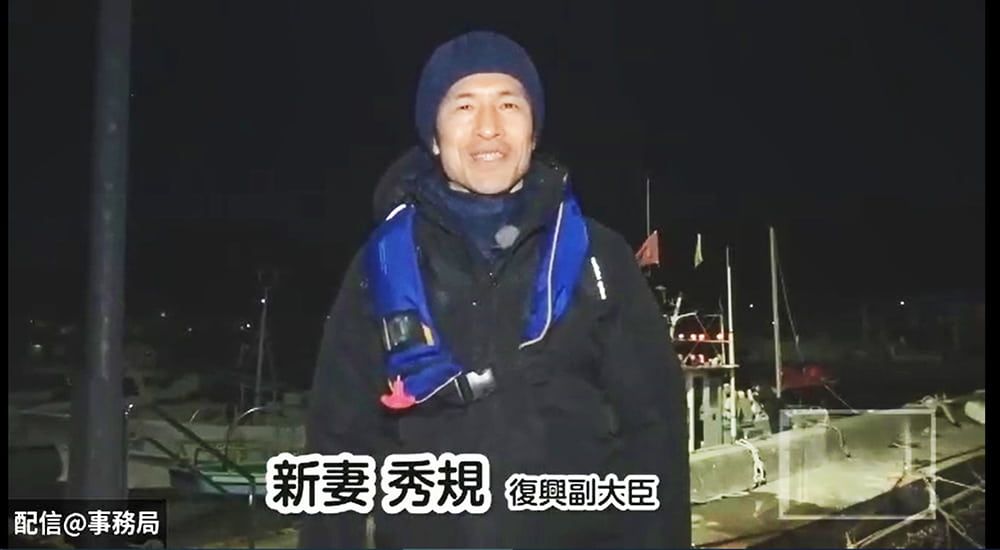 And here, Mr. Hamaguchi & Mr. Takahashi, all the participants decided to watch the VTR.
How, Hideki Niizuma, State Minister for Reconstruction Appeared.
The Deputy Minister for Reconstruction of the New Wife, who says "fishing is the first time in about 40 years," will challenge fishing from early morning.
As expected ...? !!
The wind was strong on this day and the situation was quite harsh for fishing.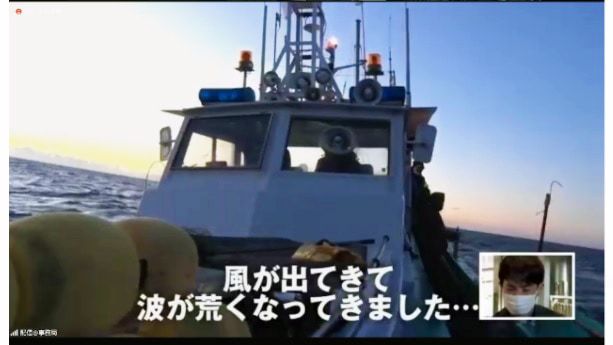 Unfortunately, due to the unfortunate weather on that day, the Deputy Minister for Reconstruction of the New Wife was "no fishing".
How about Mr. Hamaguchi? !!
Mr. Hamaguchi finally challenges fishing! Will "Caught!" Come out? !!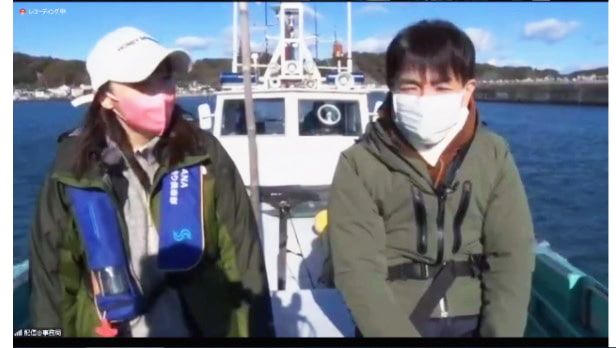 Following the State Minister for Reconstruction of the New Wife Mr. Hamaguchi & Mr. Takahashi depart !!
Mr. Hamaguchi mutters, "I'm under pressure ...".
However, looking at the sea, he says he is determined to "absolutely want to fish."
Hamaguchi's The goal is "100 cm size flatfish!" .. By the way, in Fukushima, flatfish of 50 cm or less must be released.
Mr. Hamaguchi shouts, "Wait! Flounder!
What is the result of fishing? !!
... a few minutes later.
"Kita !!!!"
To Mr. Hamaguchi Big yellowtail is a hit!
Long-sought "I caught it !!!" Participants are also delighted.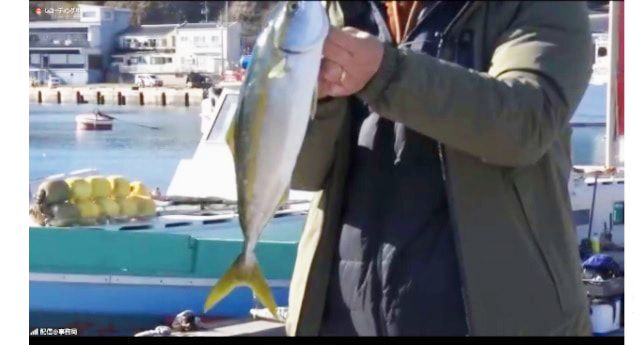 Next, Mr. Takahashi Luxury fish, gurnard I caught it!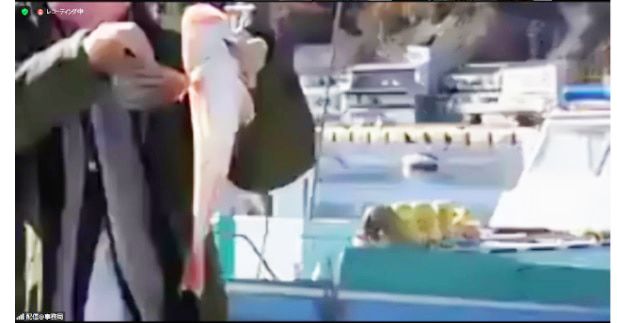 Mr. Hamaguchi shouts to the Asahi, "It was worth praying to Poseidon, the god of the sea! Thank you !!!!"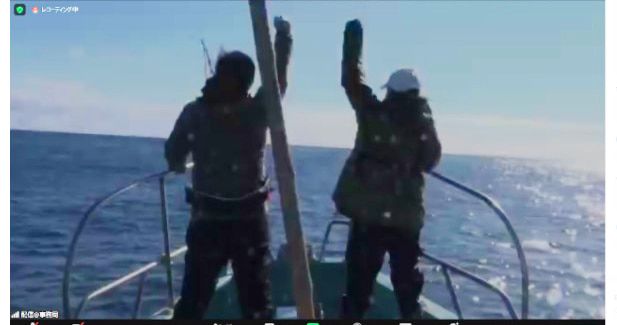 It was a harsh weather for fishing due to strong winds, but it was good to catch both of them!
Enjoy the gems of Fukushima! cooking class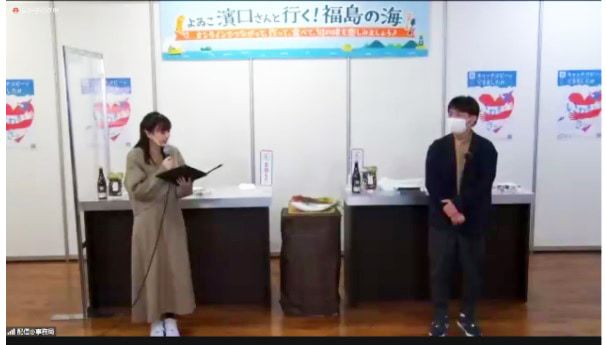 Here from the VTR Studio cooking class What.
Fukushima's specialty sent in advance Using Participants together "Joban Expressway Flounder and Fukushima Pickles Ceviche-style Japanese-style Tartar" To make.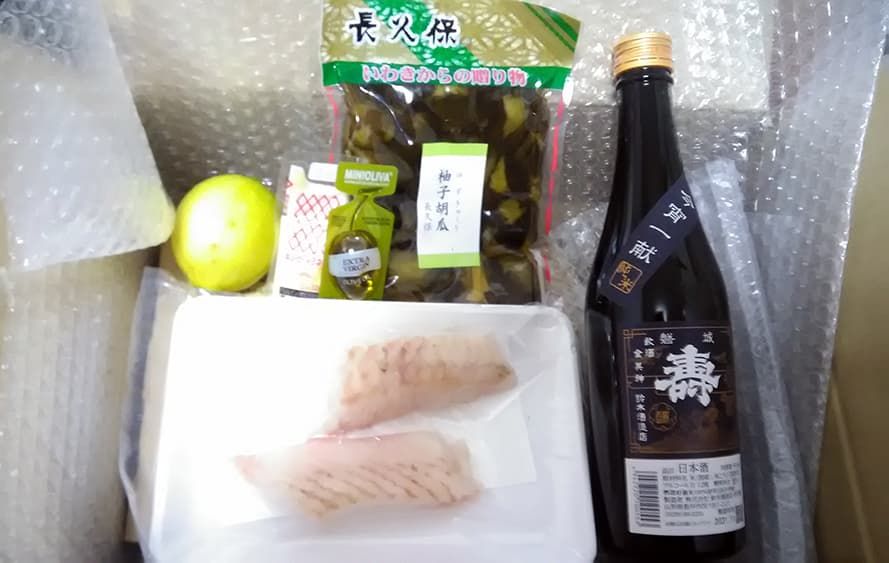 Materials (all delivered in advance) ・ Fukushima flatfish sashimi (frozen) ・ Fukushima sake (Iwaki Kotobuki 500ml) ・ Fukushima pickles (Yuzu cucumber) ・ Seasonings (lemon, olive oil, mayonnaise)
The one who teaches cooking Hagiharu Tomo (HAGI French restaurant owner chef) ..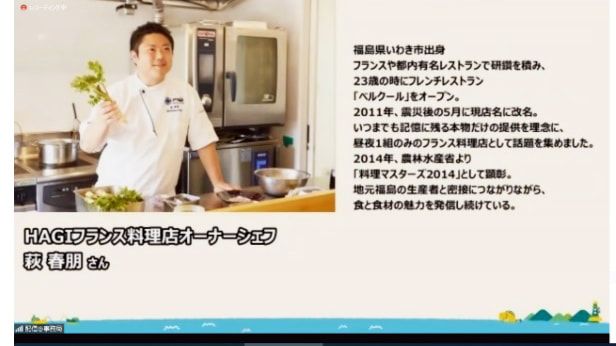 Chef Hagi is from Iwaki City, Fukushima. Trained in France and moved to Iwaki City in 2000 "HAGI French restaurant" Opened. Received the 2014 Ministry of Agriculture, Forestry and Fisheries Cook Award System (Cooking Masters) Award I have a career that I did.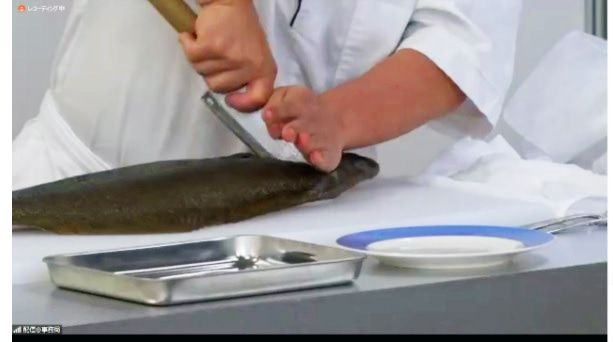 I was surprised at the big and splendid flatfish! It is a size that you can not usually see.
The flounder fence arrived at the participants, but Chef Hagi is handling one of them with his splendid technique.
Slice in the same way as carpaccio.
here Cook with online tour participants ..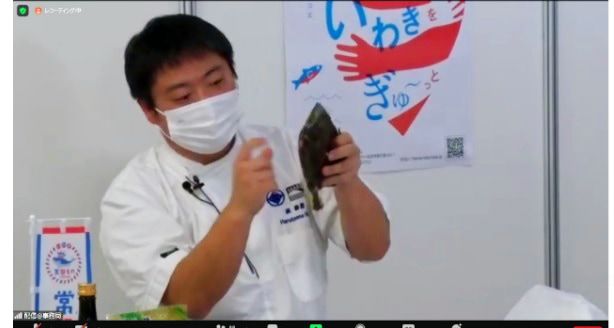 Arrange them on a plate so that the flounders do not overlap, sprinkle lightly with salt, and sprinkle with lemon and olive oil.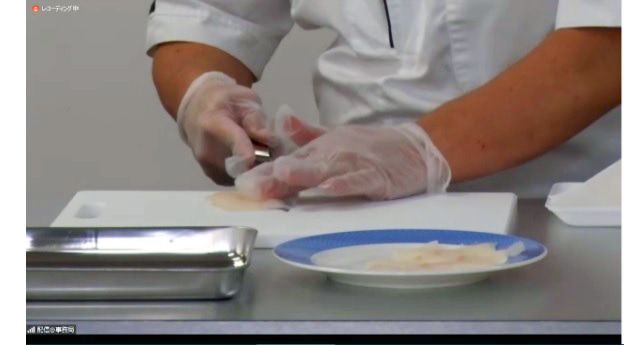 Finely chop the pickles and mix well with the flatfish and put the mayonnaise on the edge of the plate.
Chef Hagi says that mayonnaise can be nicely spread on a plate with a spoon. With just a little ingenuity, it's a fashionable French cuisine style !!
Mr. Hamaguchi says, "I don't usually cook," but I tried to serve the flounder side by side!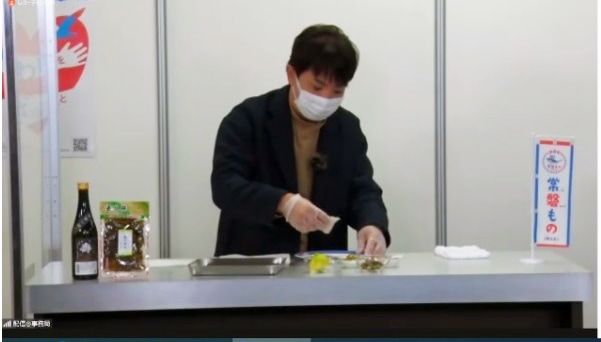 " The key to French cuisine is to raise the center "Chef Ogi.
Mr. Hamaguchi also arranged edible flowers to finish the presentation, and the wonderful presentation was completed!
When you show the dishes you made with the participants, you will find a delicious finished product in a monotone chic vessel and a beautiful blue vessel! It is a masterpiece.
Before tasting, " Another surprise guest will appear! "Mr. Takahashi announced.
Who the hell is that?
When the VTR starts ...
Kazuhiro Sasaki, the great genie of fishing, appears as a surprise!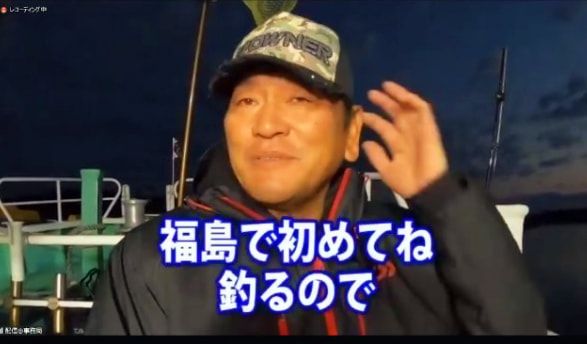 Famous for fishing Former professional baseball player and former major leaguer Kazuhiro Sasaki .. Originally from Miyagi, he said, "I have come to Fukushima with my family." However, it seems to be the first time to fish in Fukushima.
Mr. Sasaki seems uneasy, "What should I do if I can't catch it?"
But!
As expected, he is a master of fishing. Rockfish and fat greenling hit one after another However, the first Fukushima fishing was a "big catch"!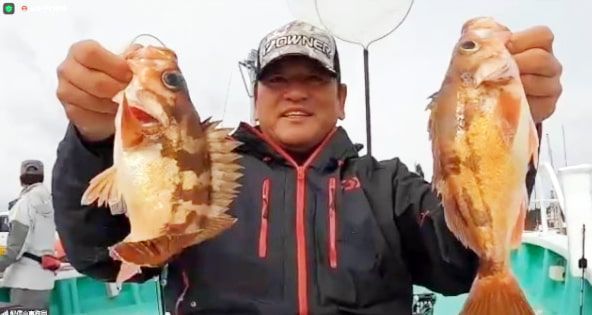 Finally toast & tasting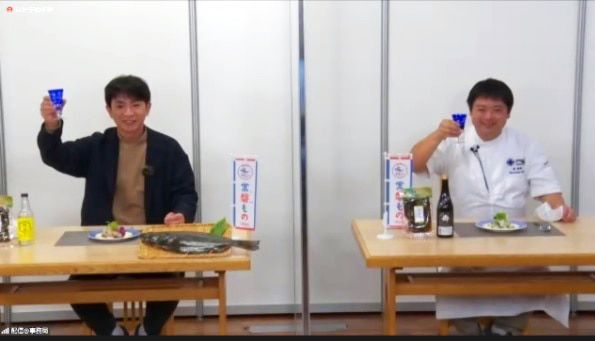 At the studio, I was surprised at the appearance and fishing results of the surprise guest, Mr. Sasaki, saying, "As expected, a former major leaguer!" And finally wait, Toast with the participants !!
Chef Hagi selected for ceviche Sake from the sake brewery "Suzuki Sake Brewery" in Namie Town, Fukushima ( Toshi Iwaki: Kotobuki Iwaki ) ..
Suzuki Sake Brewery The tsunami caused by the Great East Japan Earthquake washed away all the sake breweries, and the nuclear accident forced them to evacuate.
However, the yeast that had been deposited for research miraculously remained. Using that yeast, Sake brewing continues even now that's right.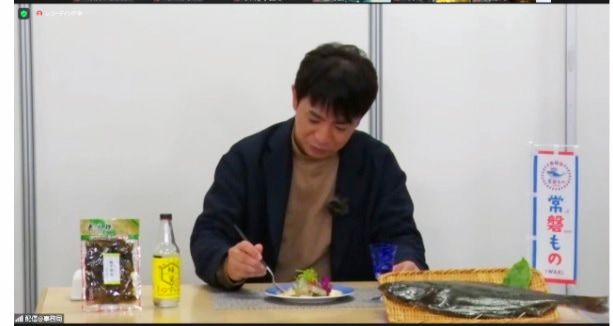 First, try flatfish and pickles, then add mayonnaise. "It's delicious!" Said Mr. Hamaguchi & Chef Hagi ..
Here to two people Question corner ..
When asked "What do you want to do in Fukushima?", Mr. Hamaguchi said, "I want to ride a motorcycle" and "I bought a camper van so I want to camp."
Chef Hagi asked, "Which liquor goes well with flatfish?" And answered, "Beer, shochu, and wine are all OK." Also, when asked about recommended fish other than flatfish, " Fukushima can catch anything such as blackthroat seaperch and snow crab That's right! He answered.
And here the online tour experience ends. 90 minutes in no time was!
Go with Yoiko Hamaguchi! Impressions of participating in enjoying the sea of Fukushima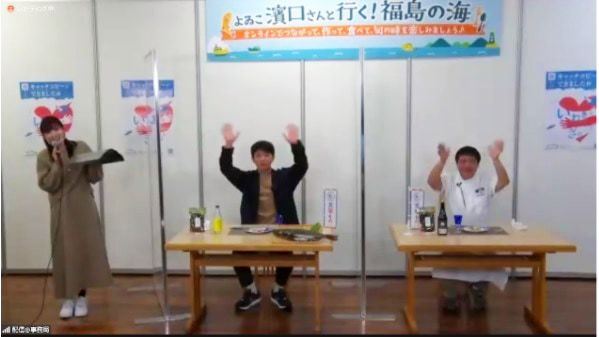 Online tour After the experience, the editorial department C challenged cooking.
No drip appears even if the frozen flounder is thawed! We can see the high technology of carefully processing and freezing fresh and delicious flatfish.
When I cut the flatfish with a knife, It was thick and elastic is.
And the actual meal. At first, I ate flatfish and pickles, and later I added mayonnaise, and it tasted mellow and delicious.
Actually, editorial department C is not good at the texture of pickles. However, this pickle is accented with a crispy texture! The yuzu flavor was strangely behind (feeling that it didn't stop).
Hagi chef "Cooking is matched to sake, Iwaki Toshi" That's right, the best match .. So to speak, it feels like "an indispensable companion to each other."
History of Iwaki Toshi inherited after overcoming the damage of the Great East Japan Earthquake I want to drink the rest of the sake little by little every day while thinking about it.
In this online tour experience, " Fukushima's fish are delicious thanks to the warm current and Oyashio I learned for the first time that there is an aquarium where you can eat sushi.
Next time, I would like to actually go to Fukushima, visit the sightseeing spots I learned from the online tour experience, and eat up the local gourmet food!
Message from Hideki Niizuma, State Minister for Reconstruction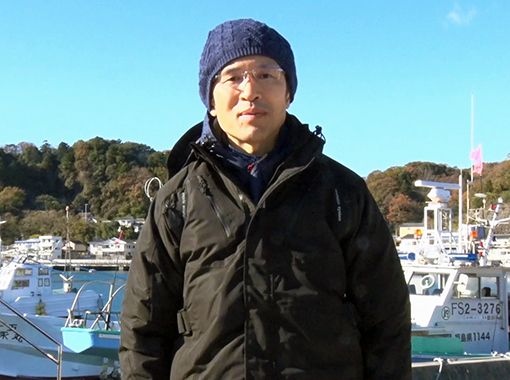 Ten years have passed since the Great East Japan Earthquake, and the restrictions on the shipment of almost all fish species have been lifted, and reconstruction is steadily progressing. * Activity Japan Editorial Department Note: December 2021 Lifting restrictions on shipping of all fish species On the other hand, the amount of landings in coastal fisheries last year was only 18% of that before the earthquake, and it is in the transition period to gradually increase the amount of landings toward full-scale operation. The recovery of Fukushima's fishing industry is still halfway. First of all, the government will firmly support the realization of reconstruction as soon as possible with the start of full-scale operations as the next step. "Joban Expressway" caught in the sea of Fukushima is firm, tastes good, and there is no doubt about its quality. We have cleared the safety inspections according to the strictest standards in the world and are in circulation. Once you eat it, you will surely feel like "I will eat it again because it is delicious!" From the point of "supporting". I would like you to support the reconstruction and revitalization of Fukushima by eating "Joban Expressway".
This tour
* Reservations are not currently accepted for tours that have already been held.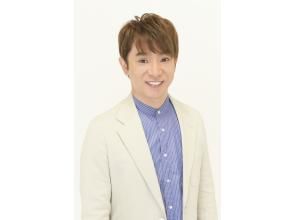 Recommended / Popular Activities / Experiences / Leisure Features
Special feature of areas / areas of interest