Okinawa trip in August | What is the climate, clothes, and prices? Recommended activity thorough guide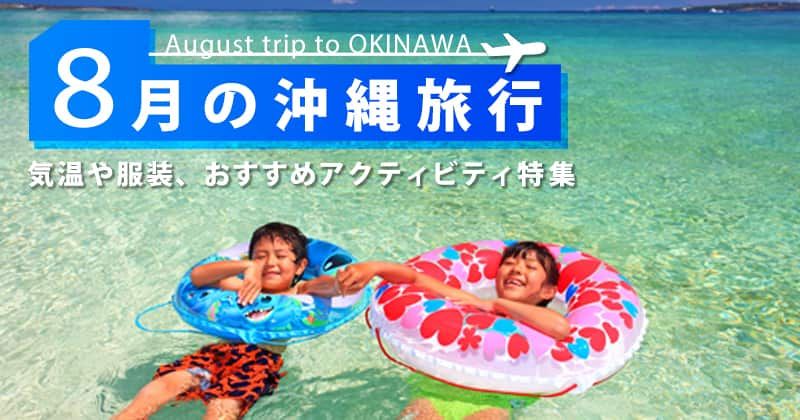 Activity Japan editorial department
Finally August !!
August Best season for sightseeing ! . This is the month when the most people enjoy traveling in the year.
In this article, we would like to ask you about the weather trends in Okinawa in August, and how to save money on travel. Okinawa We will give you information about travel!
The latest things you can enjoy in Okinawa Marine Sports from Manufacturing experience , Unique to Okinawa Traditional culture experience We handle activity reservations nationwide, such as " Activity Japan In the site Popular reservation ranking Also introduced!
August, Midsummer Okinawa trip Please refer to it when planning.
Reasons why a trip to Okinawa in August is recommended
1. Top season of sightseeing in Okinawa!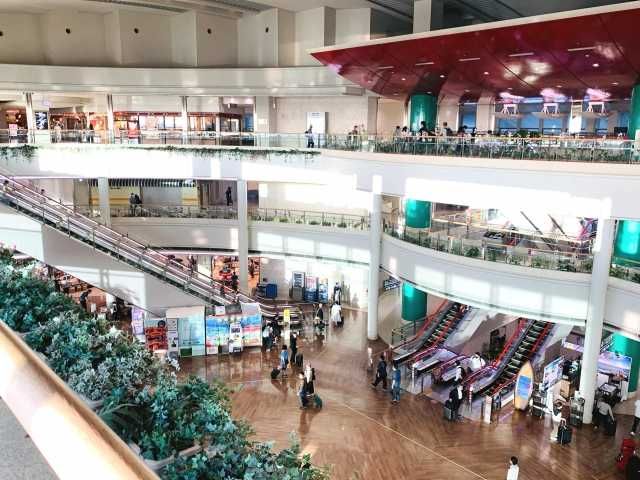 A tropical country where you can go without a passport, Okinawa To Naha Airport, Tokyo ・ Slightly from Haneda Airport About 3 hours Will arrive by flight.
In addition to regular flights, from all over Japan during the summer vacation season from July to August Ishigaki Island or Miyakojima such as Okinawa remote island Also the flight to Seasonal operation Will be done.
Also, in Okinawa, which is full of tropical atmosphere, Luxury resort hotel there are a lot of.
Some of them are limited to August, which is the travel season, such as launching fireworks on the private beach in front of the hotel. Special events and services There are also hotels that carry out!
It would be a good idea to look for a hotel where you can have an experience that will make more memories of your trip.
2. Full activities and events
One of the most popular tourist destinations in Japan Okinawa .
In August, as the bustle increases, Various activities throughout the prefecture is actively held. sea activities Not only, it is carried out in the tropical jungle mountain activities Also recommended!
please, Experiences and tours tailored to your purpose and wishes Try to find!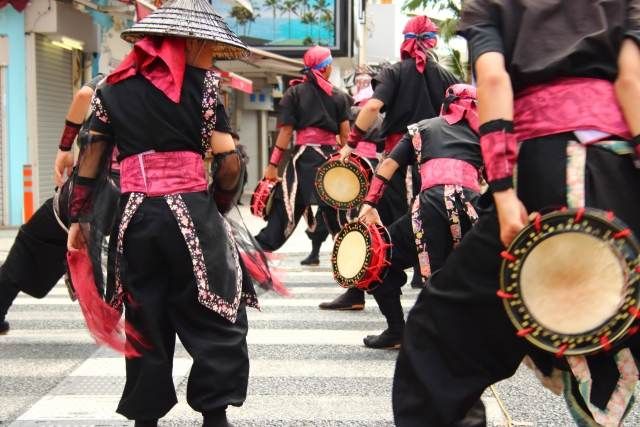 In addition, in Okinawa, where the culture of respecting ancestors is deeply rooted, during the Kyubon (August 28th to 30th in 2023), Traditional events based on unique customs is done.
"Eisa" is one of them. A kind of Nembutsu dance, Okinawa Each region has its own style of costume and dance. Today, the mainstream is "Taiko Eisa," which uses taiko drums.
If the timing is right, you may be able to come across traditional festivals in the prefecture. events at the place of stay Also check it out!
3. Save a little on travel in late August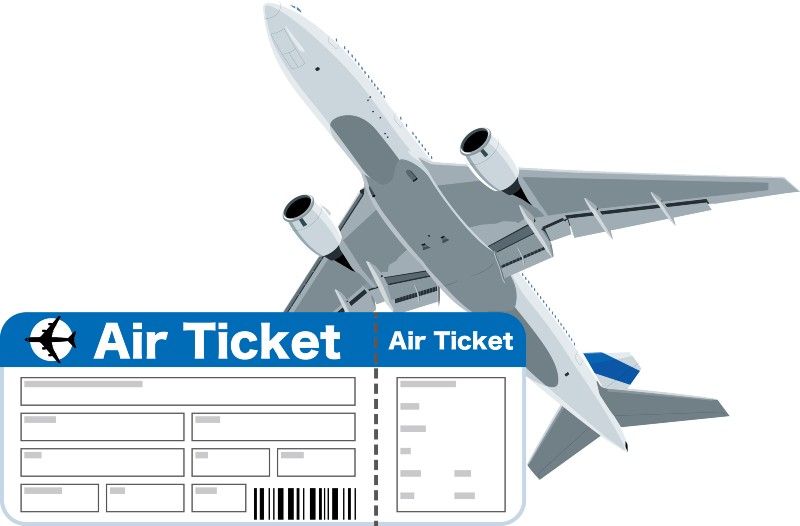 August, the top tourist season, Okinawa When you want to go to Japan, you should not only ask about package tours, but also about hotels and planes. Already full It is not uncommon to be
Furthermore, in proportion to the seasonal pattern and the increase in travel demand, Travel prices are also soaring To do.
Right out! I would like to recommend Travel itinerary starting in late August is!
During the so-called "Obon" period (usually around August 15th), many companies and government offices are closed, and travel prices tend to peak around the time of Obon.

Adjust the schedule and set the departure date to the end of August, at the stage when there is room for vacant seats immediately after the reservation starts Take advantage of early discounts By devising such as trying Okinawa in august Let's enjoy it at a great price!
Okinawa trip in August What is the best outfit?
Midsummer clothes + UV protection
The image of the heat wave is strong Okinawa However, the average maximum temperature in August is not much different from Tokyo. Same at origin and on site Summer outfit You can spend it at.
In August, the big difference between Honshu and Okinawa is Amount of ultraviolet rays is! The amount of ultraviolet rays in Okinawa is said to be several times that in Tokyo. Always pay attention to UV rays Beware of sunburn will do. Don't forget to protect your eyes with sunglasses!
When playing on the beach, the key sun protection is the "hat". Be especially careful of small children!
You can guard your neck and ears, like a sunshield hat or safari hat. Sunburn hat We recommend using.
Examples of clothes, coordination, and belongings for your trip to Okinawa in August
T-shirts / shorts / polo shirts / short sleeves and sleeveless dresses / thin long sleeves and stalls such as parkers and cardigans / sunscreens / sunglasses / UV-cut glasses / sun protection hats / salt replenishment tablets / rash guards / sandals / beach sandals / Towel / etc
Okinawa temperature in August
Source: Japan Meteorological Agency "Naha / Tokyo Normal Value (Year / Monthly Value)"

| area | Average temperature | Average maximum temperature | Average minimum temperature |
| --- | --- | --- | --- |
| Okinawa (Naha) | 29.0 ℃ | 31.8 ℃ | 26.8 ℃ |
| Tokyo | 26.9 ℃ | 31.3 ℃ | 23.5 ℃ |
Okinawa in August Recommended activities, leisure, experiences and play
Snorkeling
" Snorkeling " uses underwater goggles and snorkels, underwater swimming It is a marine sport to enjoy.
You can enjoy it if you can put water on your face, Family with small children It is also popular from.
You can also observe marine life such as tropical fish and coral! Regardless of generation Feel free to experience the beautiful sea of Okinawa It is an activity that can be done.
Water park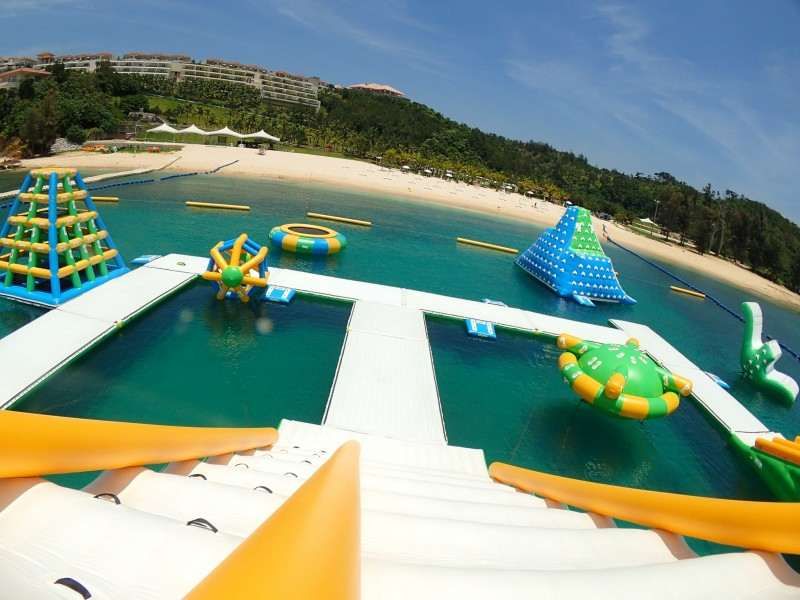 Water slides, jump stands, etc. A facility where you can fully enjoy the sea and water of" Water park I call it. Athletic at sea There are various forms and ways to play, such as set up off the beach as a playground, and playground equipment installed on the ship.
From children to adults, you can play crazy Popular activities now is!
Making shisa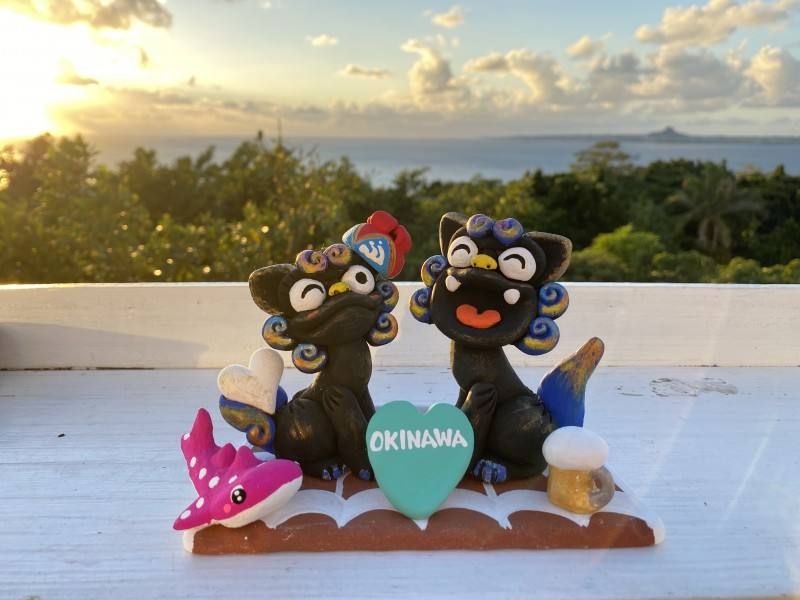 "Shisa" is handed down to the Okinawa region Legendary beast god That. As a guardian deity that drives away disasters, it is placed in various places throughout the city, such as the roofs and entrances of houses in the prefecture.
As a manufacturing experience in Okinawa, " Making shisa How about taking on the challenge?
Ceramic art For experienced people and those who want to enjoy the art experience Original shisa from clay I recommend the type of experience that shapes. Paint and draw pictures on unglazed shisa Coloring experience Then you can enjoy it in a short time You can take it home on the same day you know.
Popular activity ranking that you can experience in Okinawa in August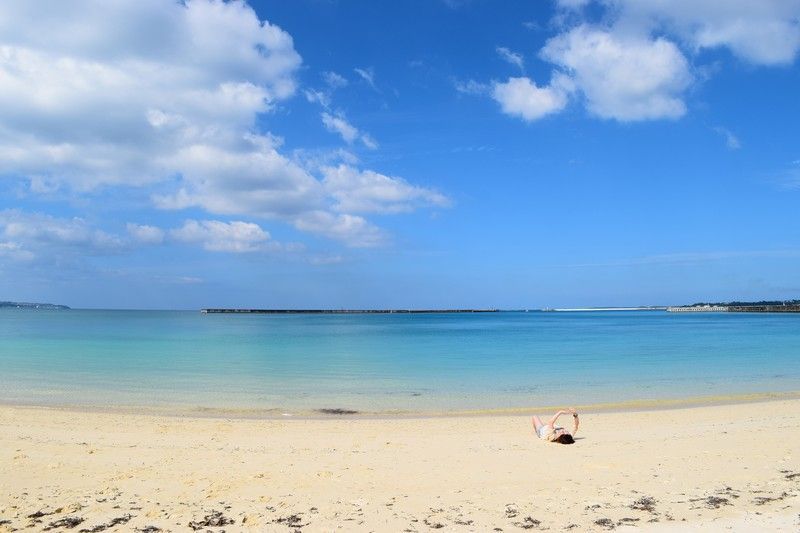 August Okinawa We featured travel.
August is even of the year Travel demand is highest It's the month. Okinawa Is especially Popular tourist destination So it is expected to be crowded, but I would like to plan the departure date and schedule well and make the trip a fulfilling one.
In addition to what I introduced this time, at Activity Japan Okinawa in august Make your trip more enjoyable Many experience plans We are dealing with! Be sure to check it out when you travel to Okinawa!

*Information on plans, fees, and introduced facilities is current as of May 2023.
Editorial department recommended feature article