April trip to Okinawa | What is the climate, clothes, and prices? Recommended activity thorough guide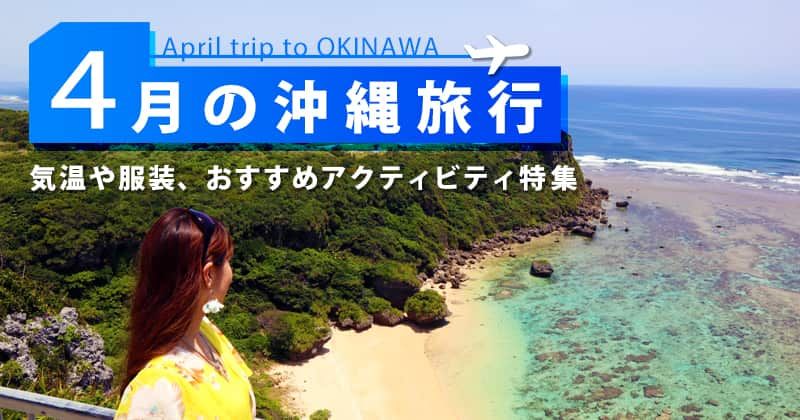 Activity Japan editorial department
Okinawa in April useful when traveling to Climate and clothing Information about, travel Fees and costs It is a special feature about such things.
It will be easier to spend in the climate Golden Week holidays In April, when the season begins, the number of tourists will gradually increase. The latest that you can experience in Okinawa Marine Sports or Manufacturing experience from activities such as Recommended spots and events I will introduce everything until now!
" Ranking of popular activities in Okinawa teeth? "" Activities you can enjoy with children is there? When traveling to Okinawa in April, such as interesting information will also be explained.
Please refer to it!
Reasons why a trip to Okinawa in April is recommended
1. The best season for sightseeing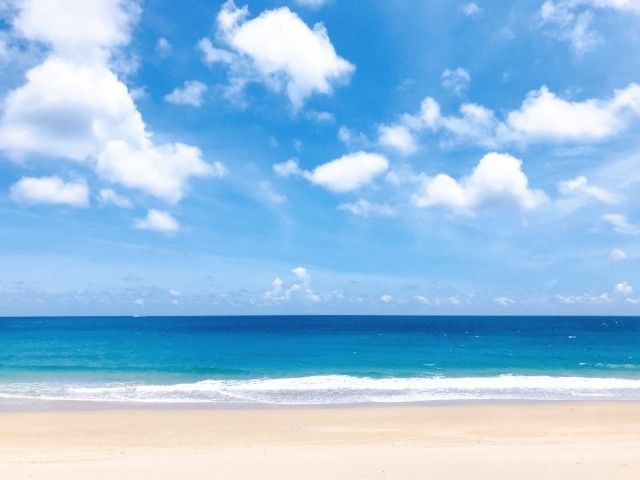 " Urizun What is Okinawa In the dialect of The period from spring to summer refers to It is said that there is little need to worry about heat or cold, and it is said to be a comfortable place to live.
Almost no typhoons occur or approach, The weather is stable Therefore, you can fully enjoy Okinawa in April of Urizun season. hidden recommended moon That's what I can say.
Why don't you feel the calm Okinawa through Urizun before the full-scale summer begins?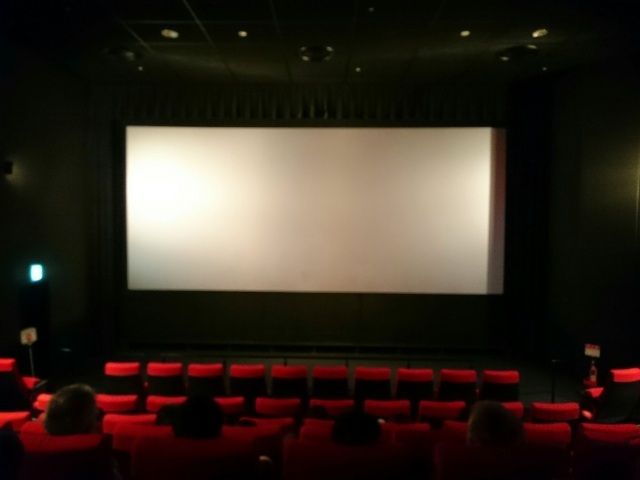 Okinawa in April Big events are held all over the country. Among them " Okinawa International Movie Festival " is getting more and more popular year by year, and now it is a big event that represents Okinawa in spring.
Actually, a few years ago, the name of the film festival was " A big festival on all islands Did you know that the name has been changed?
In addition to movie screenings, events with attractive content such as comedy, art, and workshops to spread the charm of Okinawa will be held.
Further excitement Please come and join us at the Okinawa International Film Festival!
2. Sea opening peaks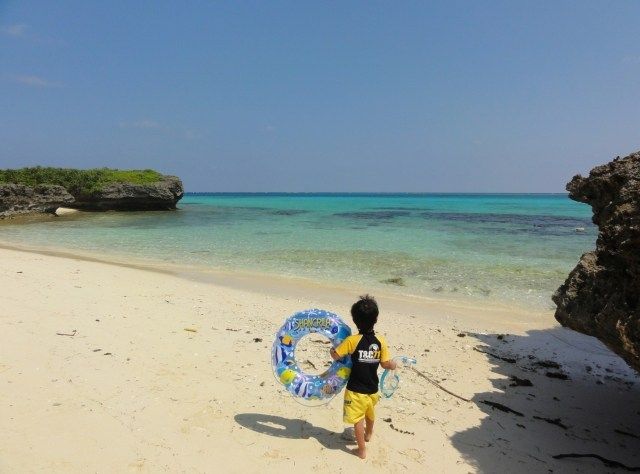 In spring, in Okinawa Sea opening are held one after another, and by the end of April, almost all of the prefecture Beach You will be able to swim in.
Among them, the opening of the sea itself, such as prayers for safety by the chief priest of the shrine, the first swim by local children, performances of Eisa dance, music festivals and fireworks. festival There is also a beach that swells like .
At your favorite beach Start of marine season It's fun to cut it.
3. Travel price is relatively good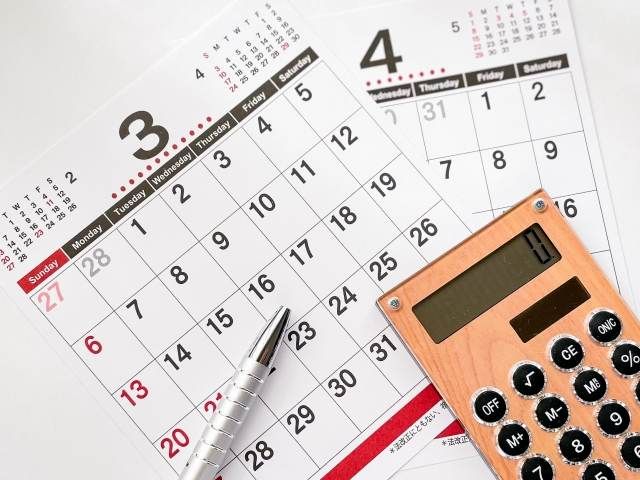 A trip to Okinawa in mid-April, between spring break and Golden Week (GW). In fact, the travel fee Cost performance Did you know that it is excellent?
As the Golden Week holidays approach, hotel and plane fares tend to rise. But like the midsummer tourist season Avoid congestion , Comfortable with less rain You can spend time in Benefits hidden in the price there are a lot of.
There is almost no need to worry about typhoons, so it is necessary to cancel or change the schedule due to the weather. Less unexpected expenses This is also a nice point of my trip to Okinawa in April.
What is the best outfit for your trip to Okinawa in April?
Gradually for summer outfits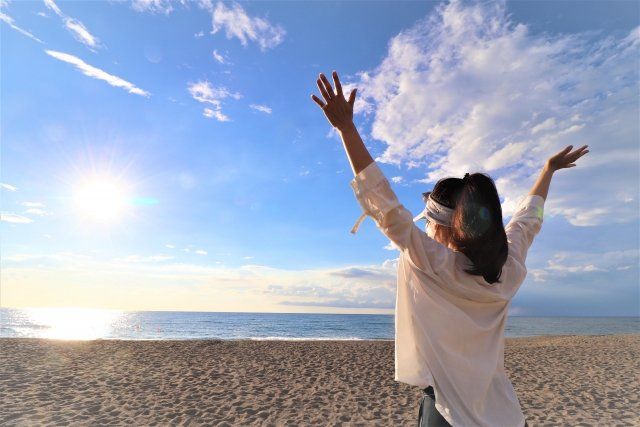 Early summer cheerful It is not uncommon for the day to become.
Based on "summer outfit" , UV protection and cold morning and evening, Indoor air-conditioning measures As a matter of fact, it is a good idea to prepare a hoodie or cardigan that is easy to put on and take off.
Examples of clothes, coordination, and belongings for your trip to Okinawa in April
April Okinawa weather and temperature
Source: Japan Meteorological Agency "Naha / Tokyo Normal Value (Year / Monthly Value)"

| region | Average temperature | Average maximum temperature | Average minimum temperature |
| --- | --- | --- | --- |
| Okinawa (Naha) | 21.5 ℃ | 24.3 ℃ | 19.1 ℃ |
| Tokyo | 14.3 ℃ | 19.4 ℃ | 9.8 ℃ |
The average temperature in Okinawa (Naha) exceeds 20 ℃, Short sleeves during the day I'm going to be able to spend it. The fact that the average temperature in Tokyo is still below 10°C shows how warm Okinawa is in April.
already Temperature that can be conscious of "summer" You can say that.
However, there are individual differences in the sensible temperature. From evening to night The coldness of the sea breeze You may feel that, so don't forget your jacket.
Although the water temperature gradually rises as the air temperature rises, many people may still feel that the seawater temperature is cold. Marine Sports When you enjoy UV protection It is also recommended to wear a wet suit or rash guard for the upper body alone.
Okinawa recommended activities / leisure / experiences / play in April
Kayak canoe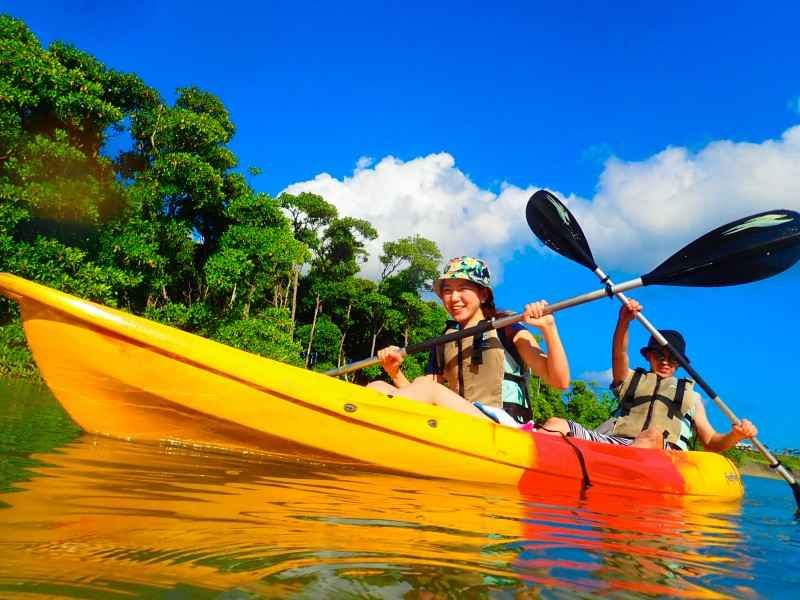 In Okinawa where you can enjoy the sea and the forest, Sea kayaking / river kayaking You can enjoy both of them.
The sea of sunrise and sunset Enjoy the romantic scenery Sea kayaking ..
Overgrown Mangrove forest Proceed in the mood of an explorer River kayak ..
Both Okinawa In Popular activities am.
Four-wheeled buggy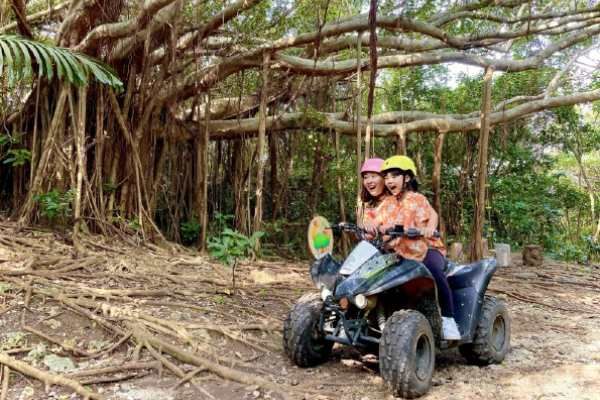 When running on public roads Ordinary car license is required, but if driving on the premises (private property), Those who do not have a license but Four-wheeled buggy You can drive.
Off-road driving Then double the thrill!
Small children Riding with an adult You can also enjoy it at.
Sea fishing / fishing boat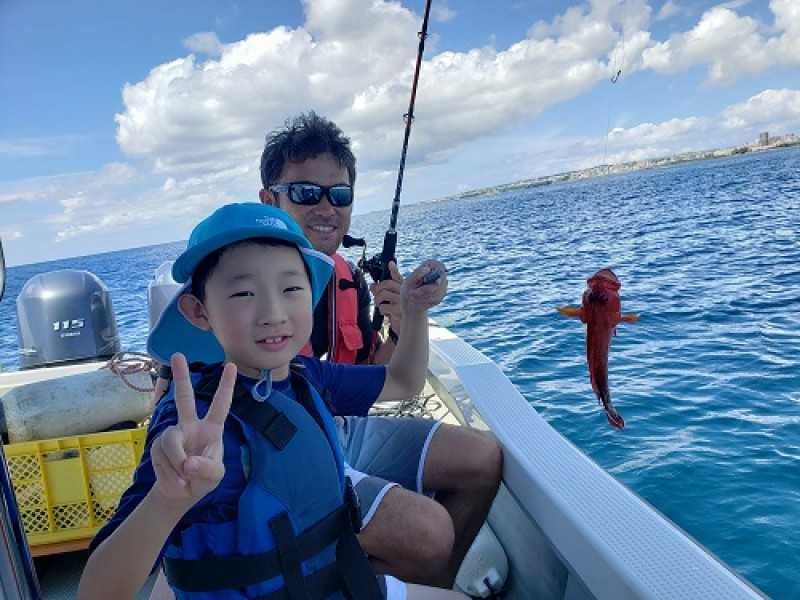 Even though the sea opens, swimming in April is Is it still early? Recommended for those who say Sea fishing / fishing boat experience am. If you are fishing, even if you do not enter the water feel the sea You can!
Around April, Fish are also active Will start to move. Lethrinidae, Brassy trevally, etc. Rare and delicious fish May be caught.
Popular activity ranking that you can experience in Okinawa in April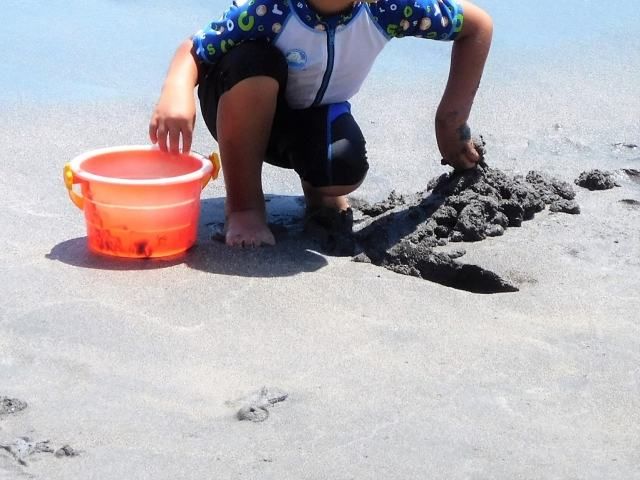 In this article, we have explained about Okinawa in April! How was it?
Activity Japan The perfect place for your trip to Okinawa Recommended Tours and Experiences in April We handle a lot!
Popular in Okinawa Marine Sports And enjoy indoors Manufacturing experience Of course, you can also learn more about Okinawa Strolling / town walking tour Is also popular.
Okinawa in April of more fun give me Tour and experience plan Please look for it!
*Information on plans, prices, temperature, etc. is current as of January 2023.
Editorial department recommended feature articles