Fantastic round-the-clock Video on Demand tours for all: Japan Culture & Arts Profitability Enhancement Project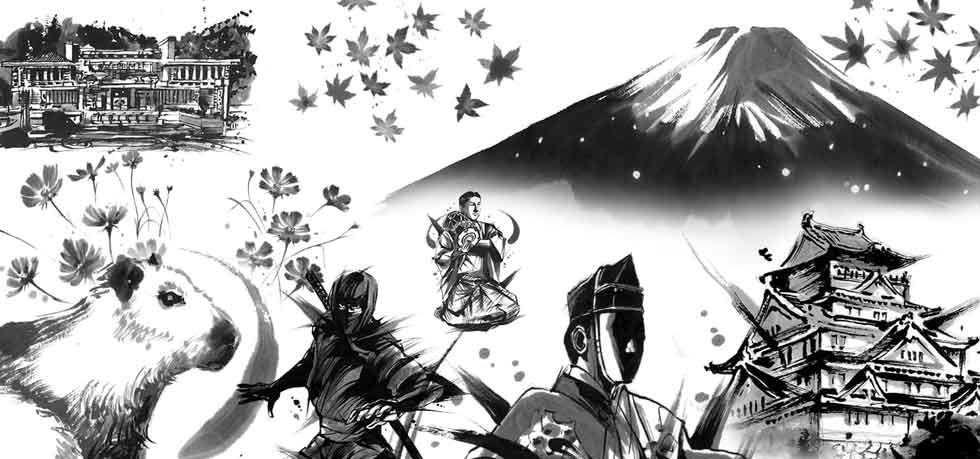 2020 was a hard year for everyone around the world, but none was hit more by the scourge of the coronavirus than the tourism sector. Travel restrictions made it hard for these businesses to keep up, but 2021 brings new hope that things will get better. The Japan Culture & Arts Profitability Enhancement Project is part of efforts by the Japanese government to resuscitate the industry back to its glory. The Agency for Cultural affairs has always been passionate about promoting local culture and art as it is the lifeline of every society. In light of the coronavirus, the agency through this project is uplifting struggling businesses in the trade. The program provides opportunities for new partnerships that have enabled a new form of tourism: video on demand.
Video on demand is a partnership between tour providers and video hosting platform Vimeo, resulting in purchasable video content audiences can enjoy anytime, wherever they are in the world. It is inspired by the desire of the Culture & Arts Profitability Project to establish a new and better business model that lasts and breaks down language barriers. The videos touch on Japanese culture, nature, and theater, and we've rounded up some of the best to show you what Video on demand is all about:
1. Deep dive into the ways of Noh with Kongo School
Tapping into traditional Noh theatre performances rolling back six centuries, Kongo School is the heart of native Noh experiences in Japan. UNESCO branded Noh a World Cultural Heritage back in 2001. For those who can't travel, the school is offering an experience via Vimeo on demand. This insightful video offers the basics of Noh, historical sites in Kyoto, and unique shooting angles showing the school in a way that only state-of-the-art video techniques can. Noh is customary theatre that entails costumes, music, dancing, and chanting. Viewers will be taken through a trio of performances namely Kokaji Hakuto, Kanawa, and Kagetsu!
2. Inject happiness into your life with Kyogen Yuzen
You know what they say: when you laugh so often, even sorrow smiles back! Kyogen is a form of traditional comedic theatre that uplifts moods and brings up the spirits. A video purchase offers a look at the fundamentals of Noh such as the various elements of the stage and characters. It also dissects what sets Kyogen apart from other traditional theater like Kabuki and Noh. The cast involves a living national treasure, Manzo Nomura, who has become a household name in the field! The Kyogen video experience will also entail a hilarious story about a suicidal husband and his quarrelsome wife.
3. An explosive mystery adventure by Toei Kyoto Studio Park
A bomb is hidden in an ancient Edo park and everyone there is in danger! It is a race against time for the heroes to find this explosive device before anything or anyone comes to harm! Can they save Toei Kyoto Studio Park and the crowd of people visiting by locating the bomb in 24 hours?! Travel back to the feudal era via this one-of-a-kind Video on demand adventure that mixes heart-throbbing twists and turns with the thrill of time travel. Someone has conspired to blow up the park, watch how the mystery unfolds on video!
4. Iga-ryu Ninja Museum offers a taste of rare Ninjutsu
Ninjas are imposing and menacing, yet at the same time really cool to watch! Go beyond the myths of convoluted movies and comics for an authentic showing of Ninjutsu straight from the motherland via video on demand! The audience will be treated to some rare camera angles, ninja tools, and other equipment linked to the most famous assassins of the night in history! These video experiences touch on the Iga style of ninjutsu. They also include a movie about Iga ninjas protecting a treasured scroll with a variety of ninja tricks explained via narration to the audience!
5. Relaxation for mind and soul at Kyoto Botanical Garden
Time is fleeting, but the great thing about video is that you can preserve the best of Mother Nature's seasons. That is the case with this video on demand offering by the Kyoto Botanical Garden. Viewers get an 4k resolution treat of vivid autumn-colored maple trees in a surreal experience that feels like you're right there amid the wind whistling through the leaves, feeling the sunshine on your face! This 1924-established garden is among Japan's most beautiful, including more than 12,000 plant species! The Video on demand captures the garden at its enchanting best!
Frequently asked questions
Q

What is an Online Experience Tour?

AOnline experiences and tours are virtual activities that can be enjoyed from your home or anywhere on the Internet using your computer or smartphone. You can participate in various experiences while enjoying online conversations with local experience providers. You can participate in courses and workshops using materials and ingredients (delivered in advance), simulated activities and travel tours, drinking parties, and more! There are currently more than 130 affordable and unique plans available on the Activity Japan website.
Q

How can I join online experiences, and how long does it take?

AYou can participate in the online experience tour by using web communication tools (mainly Zoom and Skype) for video calls and video conferences on your computer or smartphone. The tools used and the amount of time required vary depending on the plan provider (approximately one hour). We recommend you to check the experience's plan page at the time of application, download the Zoom application beforehand, and join the tour on the stated day and time.
Q

How do I pay for the online experience tour or change my reservation?

AWe only accept online payment (credit card, AmazonPay, PayPal) for the online tours. We do not accept any changes to your online tour reservation after it has been made. Please apply again and cancel your existing reservation from "My Page". Cancellation fees and policies vary depending on the plan and the tour operator, so please be sure to check the plan's page.