Let's play in Gifu
Leisure, playing in the river,
Food culture, Hand-making,
Play a lot
Let's take a break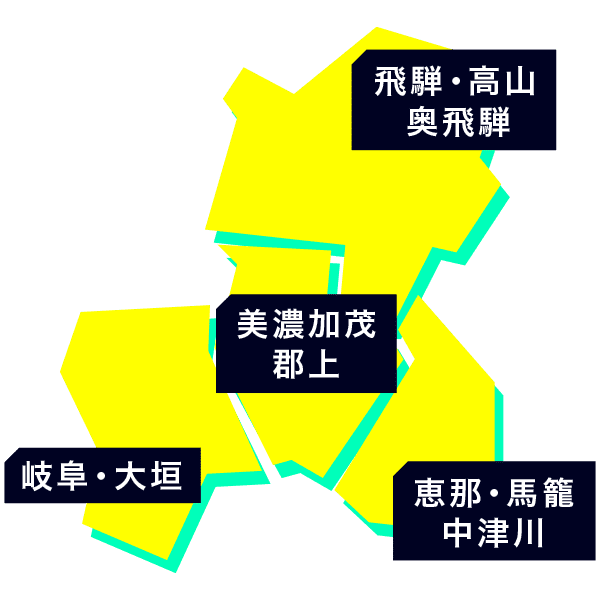 Rediscovering the charm of Gifu! !
Gifu Prefecture has so many rivers that it is rich in nature and is known as the "Clear Country". There are plenty of water Activity such as thrilling Rafting and idyllic sap. Let's have a "relief" by having fun playing in a stress-free nature. In addition, there are many experiences unique to Gifu Prefecture, such as a guided tour of the old streets of Hida and a Mino ware experience!
"Reliable stay-Relieved breath, Gifu trip" experience campaign
Enjoy great deals with coupons limited to residents of Gifu Prefecture!
Limited coupon code
G2F8
Please enter the code above when Book Now eligible plan.
campaign details
campaign content
Enter the special "Sale Coupon Code" at the time of booking to get a 50% Sale the Activity experience fee.
Coupon distribution period
2020 Monday, August 24, 12:00 ~ 2021 Scheduled for February 28 (Sun)
Use a coupon period
2020 Monday, August 24th ~ 2021 Sunday, February 28th
Shipping:
Activity Japan site posted in Gifu Prefecture of Activity experience (※ There is some covered. Multiple times Available)
Target users:
Residents of Gifu Prefecture (* You may be asked to show all IDs when you participate)
Notes

Sale coupon code distribution and usage period may change without notice.
Reservation within the period, reservations that participated are eligible. (*Not applicable for reservation failure, cancellation, cancellation of suspended)
Sale coupon code Required entered at the time of booking. No post-registration or Sale will be accepted after the reservation is completed.
With a "new lifestyle"
Let's enjoy going out!
At each facility, "Instructors and participants should have sufficient distance"Thorough hand washing and disinfection"Thorough disinfection of equipment We are working on infection prevention measures such as ".
When you go out, Wearing a mask"Hand washing practices"Avoid going out when you feel unwell Let's enjoy going out while taking measures against infection that each person can do.

Other infection control measures when going out "Picture of a new travel Ticket." Please refer to the.
Recommend
Recommendation of Gifu experience
A clear river and serious river play!

Minokamo/Gujo
This plan is a plan that can select canyoning from morning course or afternoon course. The person who wants to play firmly from the afternoon is a morning course. Leisurely in the morning, slowly the collectors choose the afternoon course!

Minokamo/Gujo
Gifu Prefecture In "Nogara River" located in Nagara River, you can experience Rafting, where you can taste the excitement of thrilling fullness. Recently Sun books are also gaining popularity Rafting seven to eight people seems to be a seemingly ordinary leisure sports like going down a river with a large rubber boat, but overflowing the river beyond torrents and rapids It is an active sports that you can taste the thrills and exhilaration to challenge the flow of a fierce river. For Rafting, please wear a dedicated life jacket, helmet, wet suit, wet jacket and specialized staff so that you can enjoy Rafting safely and fun. Also, at the play shop, not only Rafting but also facilities such as Hot spring facilities and restaurants & barbecues are also substantial, and we have a restaurant and a rest room so that we heal tired body It is also recommended. The play shop is a popular facility because of the achievement of Year, repeaters as well as many tours. If you are interested in "Rafting" or "I would like to try it" please visit Gifu prefecture Nagara river play house Rafting!
Manufacturing experience

Minokamo/Gujo
In the "sample shop in the mountains", now, you can experience the food samples making by the technique that uses a plastic resin sample craftsmen across the country are using. In our plan, we will decorate the tissue case Deco Suites. Travel time is about 1 hour.

Minokamo/Gujo
Nice to meet you, Kadoyama Ceramics. Founded in Meiji 16 Year we strive to make products that are painted by hand and painted by hand.
Guided tour to learn about life and history

Hida/Takayama
Passing through the elegant old town of Hida Furukawa and slowly passing through the rural villages, you will see beautiful Satoyama gradually. In many places that can only be seen on this tour, there are cultures and cultures that people have inherited. It is a tour that does not appear in the guidebook and feel the beauty of everyday life.

Hida/Takayama
Once flourished as a castle town, about a 15-minute ride the alpine to the old town has been also left now to the rickshaw, is a plan to guide. The street continuing the out grid, lined and sake brewery and traditional craft shops, has attracted people to the nostalgic atmosphere visit to the tourist. Such taste there a walk in town professional rickshaw pulling will guide while talking the history of alpine!
Gourmet experience

Ena/Magome/Nakatsugawa
Gohirai, Nagano Prefecture Kiso, Ina Region From Gifu Local food that has long been passed on in Tono prefecture. In Nakatsugawa, smashed rice is made into a dumpling, and 3 balls are pierced in bamboo chopsticks and baked. Characteristics of walnuts, sesame seeds, and soy sauce will make you appetite.

Ena/Magome/Nakatsugawa
Unlimited time! all-you-can-eat! Eating and drinking free! Nagoya For children with adult My mind! Nagoya It takes about one hour and 15 minutes. "Sato Farm" is a popular blueberry farm with a homely feeling at the foot of the Sakaori Tanada, one of Japan's 100 Tanada selections.
---
---
Sightseeing spot introduction