Blacksmith Experiences & Workshops in Japan
At a time when technology is wiping out traces of treasured heritage, it is becoming increasingly essential to appreciate tradition and ancient cultures. You can do that via an array of blacksmith experiences in Japan, while learning about Japanese swords of yesteryears, including how they are so thin yet so strong. Learn what makes the Ryukyu knife so unique and master the soul of the samurai by embracing katana making in Iwate! With priceless skills passed down from the legendary swordsmith master Masamune himself, you'll find a new appreciation for Japan's blacksmith experiences at various workshops across the country.
Offering a window into the past, these sword making adventures go beyond the simplicities of forging steel. They offer walks down memory lane into the timeline of feudal Japan, uncovering the way of life and the treasured arts of an era long before ours. Ancient generational secrets preserved within select family lines will be laid bare for you to discover, while you'll also get a feel of what a day is like in the shoes of a traditional Japanese blacksmith.
If you are intrigued by Japan's immense culture, these blacksmith experiences are sure to blow your mind!
1. Master the soul of the samurai while sword making in Iwate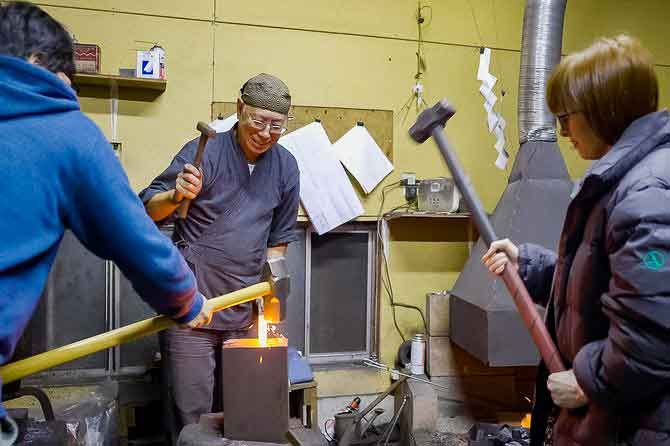 Often likened to the soul of the samurai, the katana is a beautiful sword that is famous the world over. Through this blacksmith workshop in Iwate, you get to learn how to make the samurai's trusted companion using traditional means!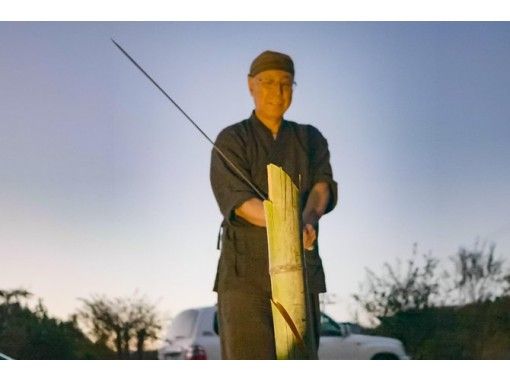 Get a Chance to Observe and Learn from a Professional Japanese Sword-Smith Craft Center in Iwate!
Akamae, Miyako, Iwate
2. Play with steel and turn it into art in Hajima city, Gifu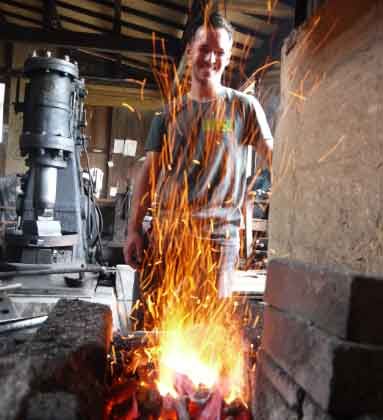 Leave the modern world behind, as you race back in time with a swordsmithing experience in Hajima city. You get to learn how to make a variety of knives, which make perfect souvenirs of your time in Japan!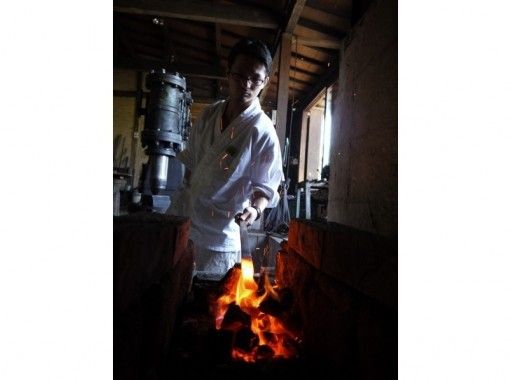 Experience Forging, Quenching, and Sharpening a Knife in a Traditional Craftsmanship Experience! (1-Day Course, Lunch Included)
Hashima, Gifu
3. Sparks of art: Be part of smithing classes in Gifu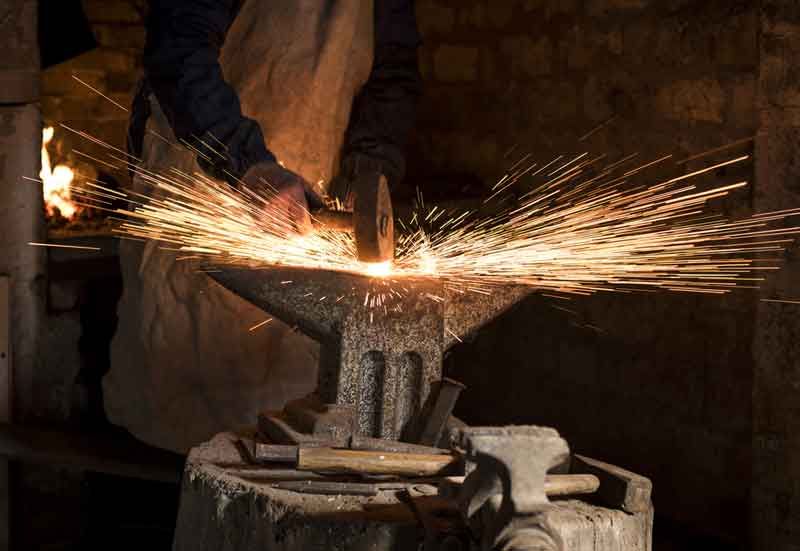 Watch as colorful sparks leave the blade when a professional hammers the steel into submission. Aside from learning how to make Japanese swords, you'll also get a chance to seek answers for any burning questions you might have about the process or the unique nature of the swords themselves!
Japanese Sword Making Tour: Learn About the Production Process of Japanese Swords and Experience Hitting Iron with a Mallet in Gifu!
Tomika, Gifu
4. Uncover the secrets of Gifu Sword-making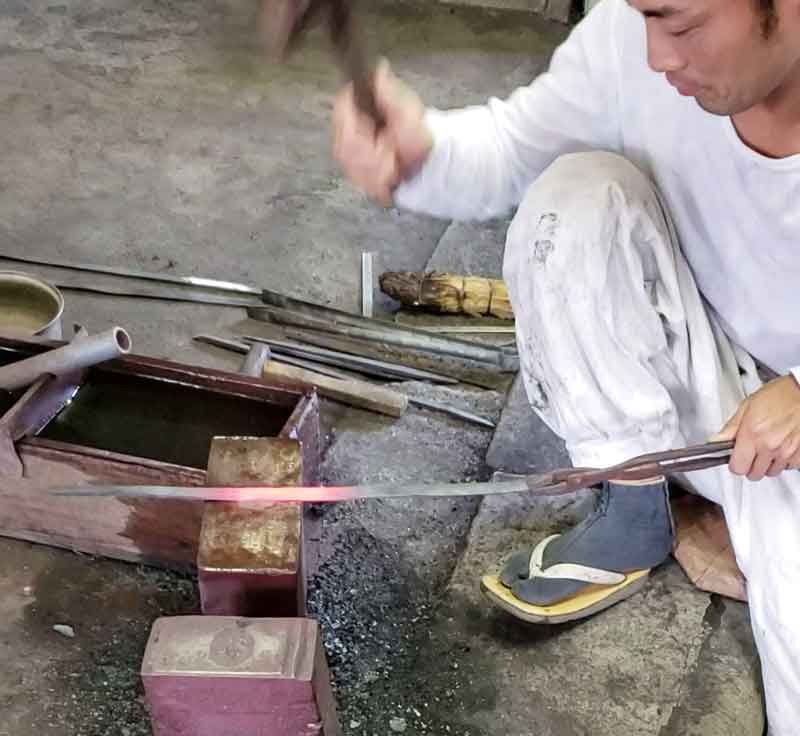 The process involved in conjuring a traditional Japanese sword entails careful manipulation of the blade using ancient heating and hammering techniques. Make your own crested mini-sword, that you also get to name afterward in your honor, or as you please!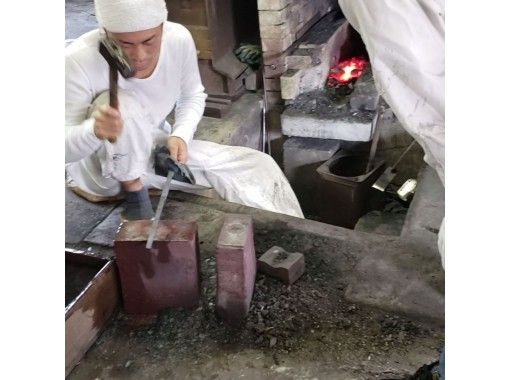 Learn the Skills and Techniques of Authentic Japanese Swordsmithing in Gifu!
Tomika, Gifu
5. Sword lessons from a legendary sword-smith in Kanagawa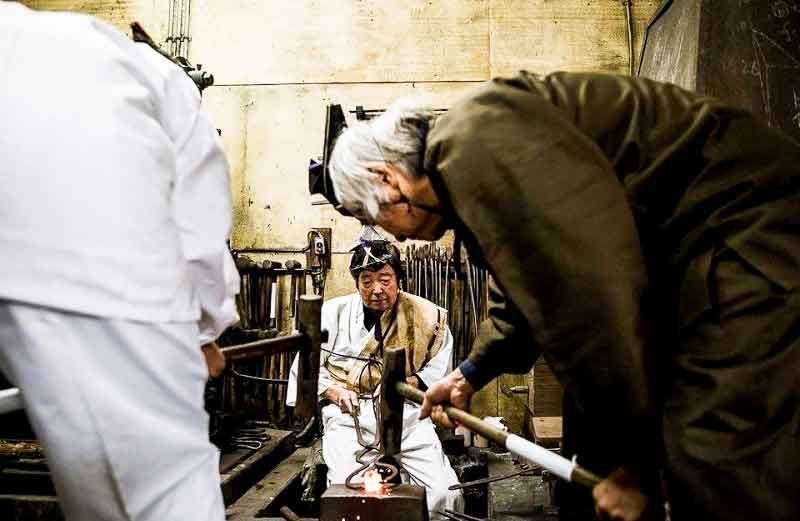 Cradle of the Kamakura shogunate, Kamakura is a place of great samurai history. Uncover the secrets of Japanese sword making from a descendant of Masamune, Japan's greatest ever swordsmith!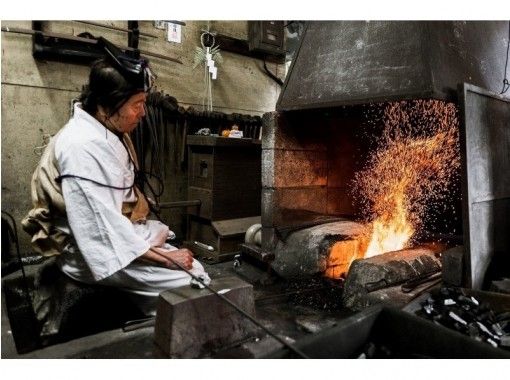 Visit a Swordsmith Workshop in Kamakura and Experience Holding a Sword!
Kamakura, Kanagawa
6. Make beautiful Ryukyu knives in Okinawa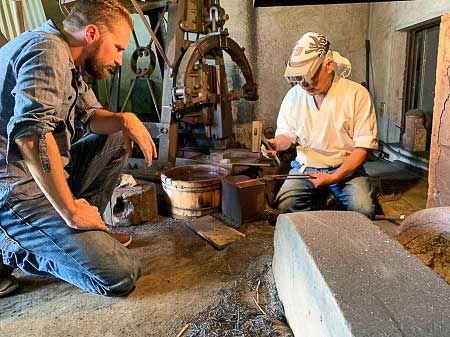 The Ryukyu knife is a special small knife with an aesthetic handle, commonly used to open letters in Japan. Make your own Ryukyu knife in Okinawa, mixing natural bamboo for pleasing handle patterns and polishing the steel into a lovely shape!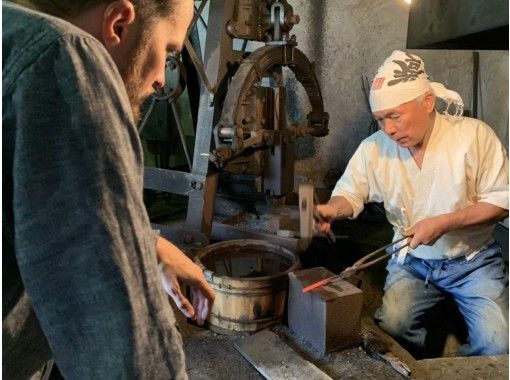 Learn the Techniques of Making Okinawa Ryukyu Knives in a One-Day Experience (Lunch Included)
Nanjo, Okinawa
7. Kochi knife-making lessons: Learn from the best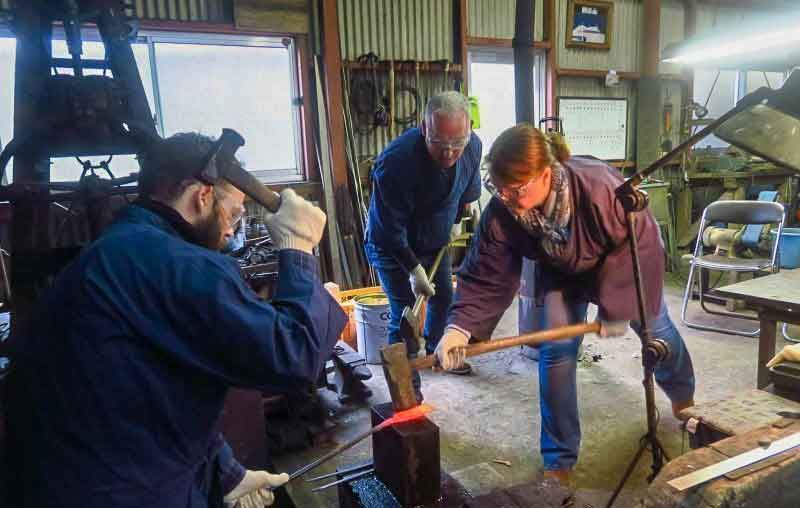 Why buy kitchen knives when you can make your own from scratch? Shimanto's Tatara Steel Workshop equips you with the knowledge necessary to embark on a kitchen knife forging experience of a lifetime! The beautiful outdoors, entailing deer and monkeys, will also be at your grasp!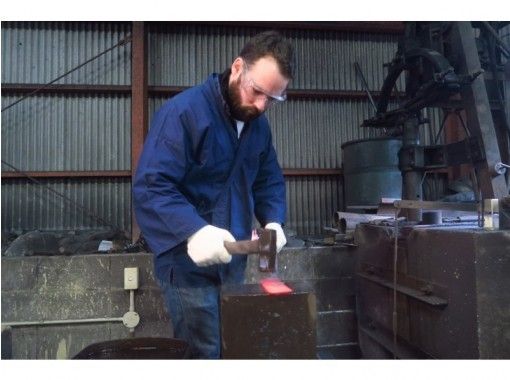 Experience the Special Techniques of Forging Your Own Knife in a Traditional Blacksmith Workshop in Kochi!
Shimanto, Kochi
8. Play with copper in Tokyo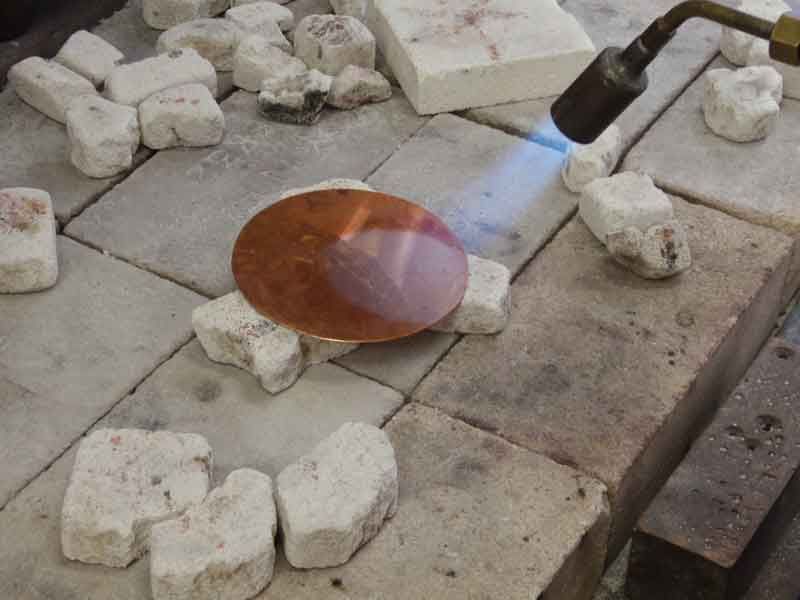 Copper plates have a unique beauty in their appearance, and this blacksmith experience in Tokyo teaches you how to harness this aesthetic appeal for the creation of striking copper shapes or patterns. Explore new dimensions of metal art!
Blacksmith Workshop in Tokyo: Make Your Own Copper Plate
Toshima City, Tokyo
9. Create masterpieces of Tin in Tokyo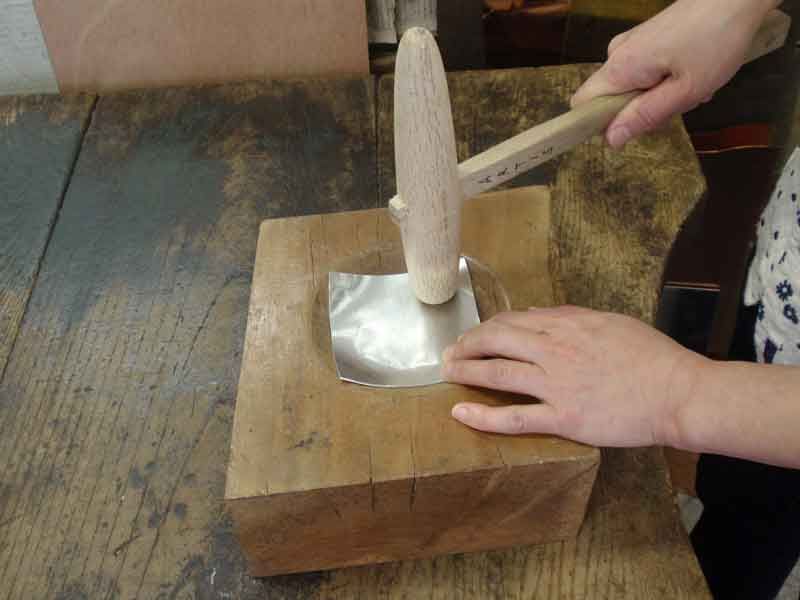 Tin plates are your oyster in this workshop in Otsuka, Tokyo, where you get to turn shinny sheets of material into enchanting dishes, among other designs. The tin is your canvas, and you can use a variety of tools to create a masterpiece!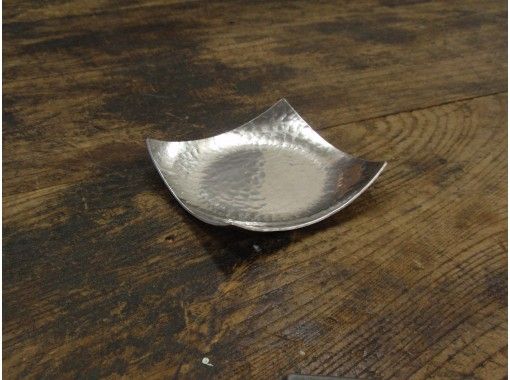 Blacksmith Workshop in Tokyo: Mold Tin into Creative Shapes and Plates
Toshima City, Tokyo