【Experience report】 When this season fly! ! "Paraglider" It flew! !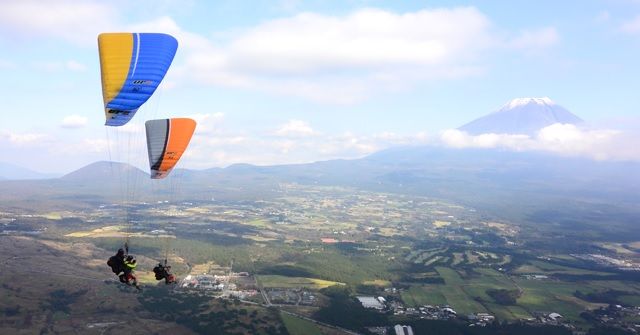 The coming season recommendation is " Paragliding "! ! ! ACTIVITY JAPAN is also one of the events that popularity is exploding now. Because, please see this scenery! ! ! There is a world that you can never see unless you fly in the sky! ! !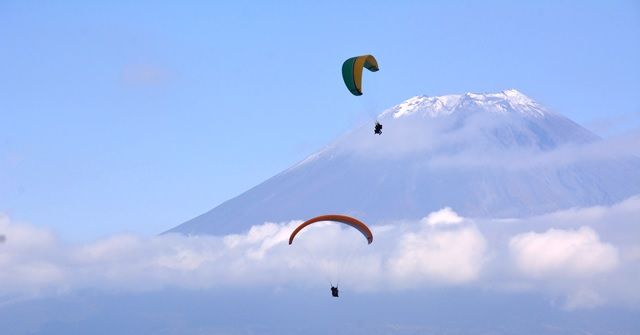 Now. There are two major categories of paraglider experience: "tandem flight" and "floating experience". If you like "like flying over the sky!" Like a photo, let's experience "tandem flight".

"Tandem (two-seater)" is a two-seater ride with experienced instructors and can "fly over the sky" of hundreds of meters above the ground, so beginners can enjoy walking in the air like a photo! ! (※Behind the instructor, formerly the editor in charge of this site)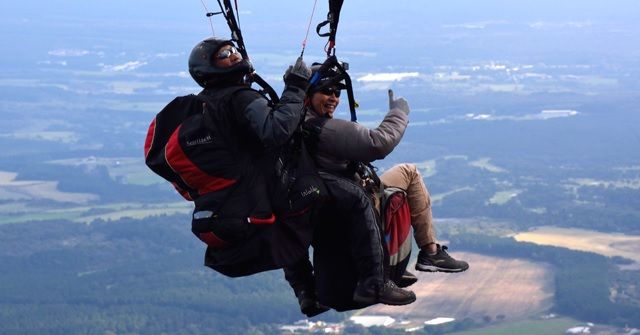 Actually, the editor-in-chief who is not good at high places, it is a throbbing till it rides on a truck and goes up to take-off point! ! You should not even see this best view that autumn leaves ... (haha)

But after having got the courage and flying and finely deciding the landing it was full of satisfaction and fulfillment! ! !

"Highest !!!! But my legs are tough (lol)" Bye editor-in-chief

Now, let 's take a look at all the details of it! ! !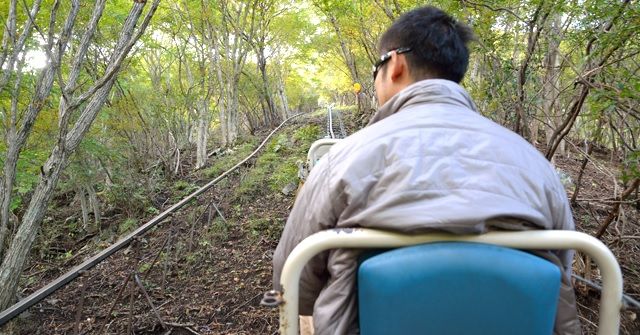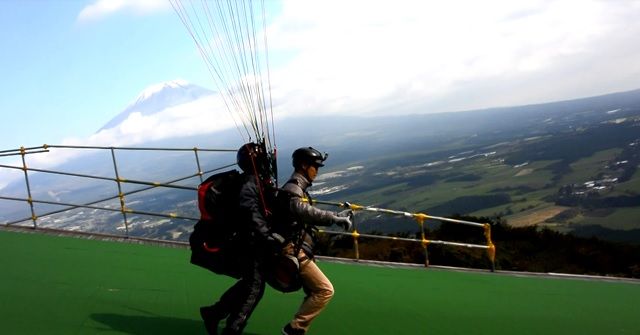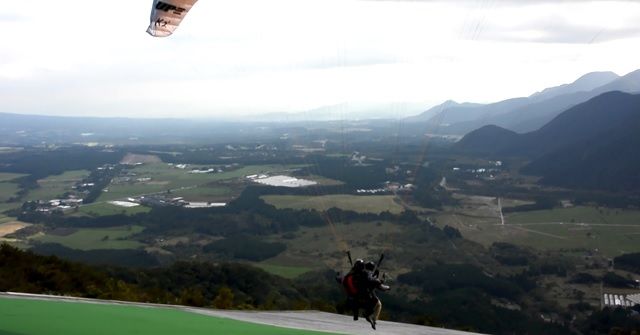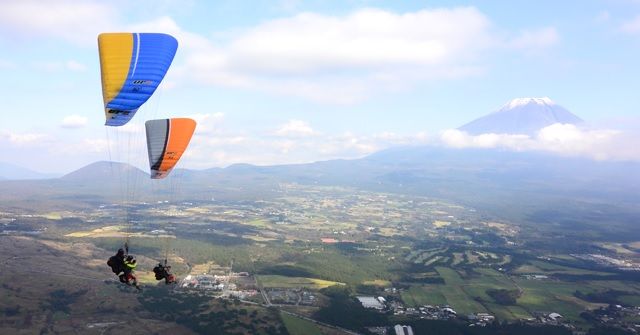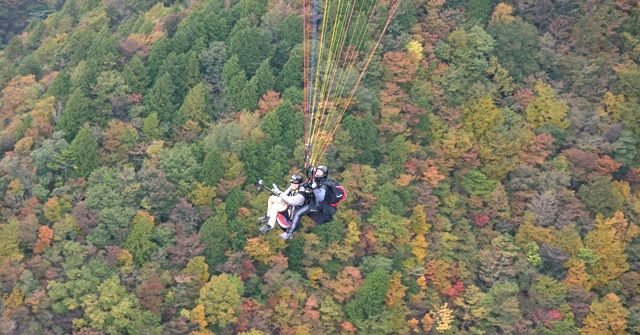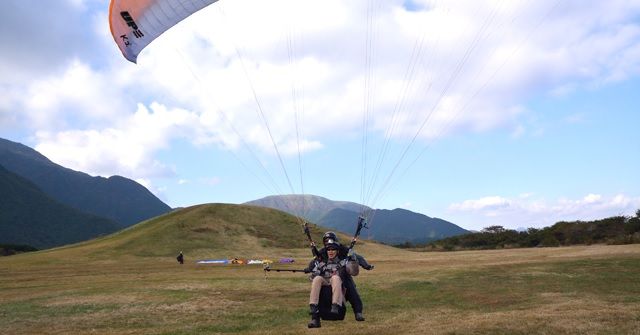 "Paraglider" is an activity that you can enjoy for the whole year, but autumn and winter when the sky is clear is definitely recommended! ! ! The sharpness of the view overlooking the sky is different!

In "Asagiri Plateau Paraglider School" which I experienced in the experience this time, I can experience the flight while watching Mt. Fuji. Mt. Fuji where white snow is piled up is the best! !

However, the temperature is very low in the sky compared to the ground, and there are winds indispensable for "paraglider", so fall and winter is particularly cold! ! ! Let's challenge with clothes that you can firmly and cold! !
" Paragliding " is also a near experience report 2nd Sun published soon! ! looking forward to! ! ! !
Asagiri Kogen Paragliding School
This time, I will introduce the tandem flight plan of "Asagiri Plateau Paragliding School" that I took an experience interview! ! You can experience air travel by peace of mind! ! Have A Nice Flight! ! !

Gotenba/Fuji
In the area where Mt. Fuji is in front of you, you can have a half-day experience (floating experience) and actually fly from a high altitude takeoff (tandem flight) experience course. Tandem Flight allows you to ride with a Paragliding operated by a tandem pilot and experience a flight from the real sky.

Gotenba/Fuji
It is a tandem flight experience plan. I will fly when the weather conditions are good. Fly with a tandem pilot. If you are visiting for the first time, please feel free to visit us! If you look at the maintained area and see the smiles of the School students, you will feel the good environment! After completing the tandem flight course, we are giving away a Sale ticket for the JHF official A-class skill acquisition course for 3800 yen!

Gotenba/Fuji
It is a one day experience plan. If you are visiting for the first time, please feel free to visit us! Enjoy the sense of floating on the slopes. You can fly elegantly while looking at Mount Fuji. After finishing the experience flight enjoyment course, JHF accredited Class A skill acquisition course 2700 yen Can be Sale Presenting a ticket!