One of the 2015 Hung Glider World Championship contestants!
Hang history is a big veteran over 35 years!
This time we are introducing a large veteran who has over 35 years of hang glider history
Tono Air Hang Glider School Representative Hitoshi Amemura (Yoshikado Shinmura).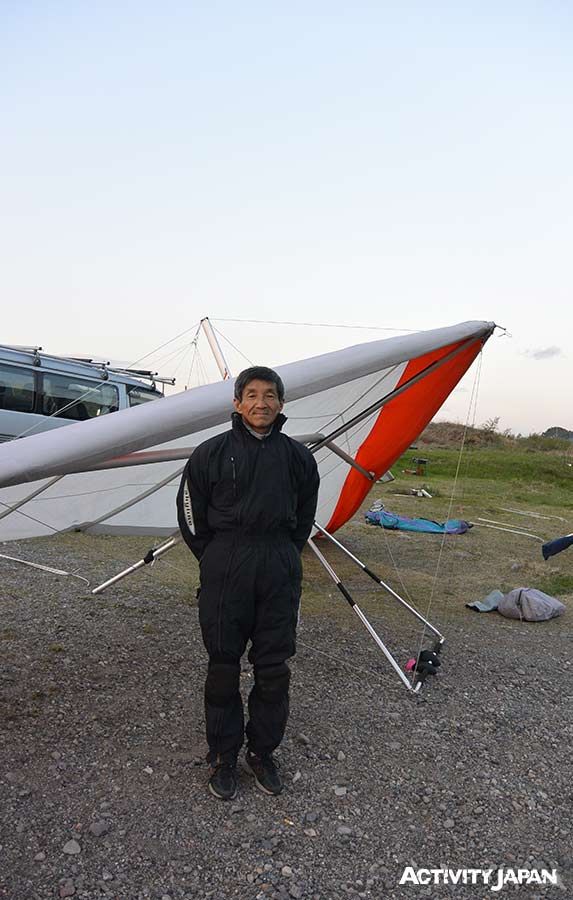 Hang glider at Wakayama
Tono Air Hang Glider School is located in Kinokawa city, about 30 minutes by car from Wakayama city, with nature near the mountains and rivers very rich.
The flight flies to the sky from the mountain called Longmen Mountain and lands on the river in the Kinokawa River. The office is in the immediate vicinity of the landing area.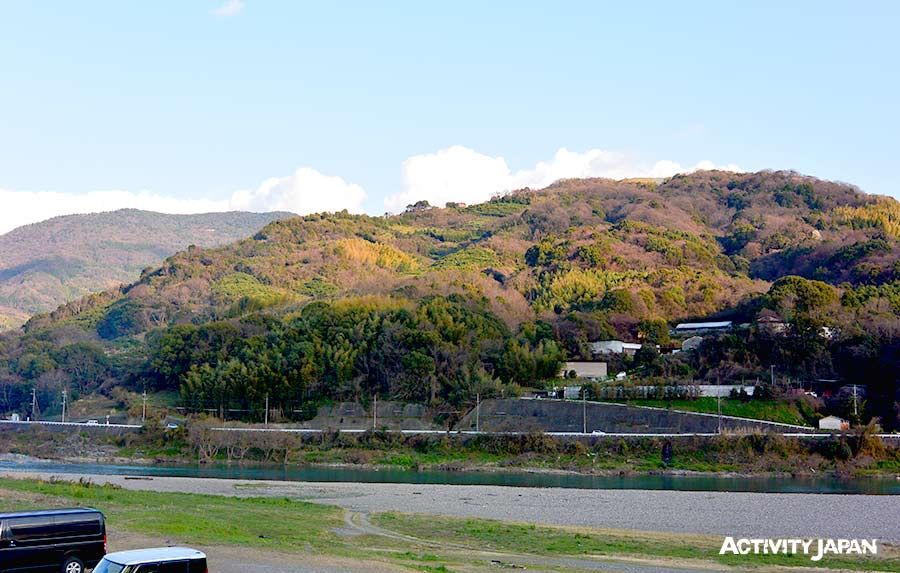 Tono Air Hang Glider School Mr. Uchimura
Mr. Uchimura is still active and acting as a hung glider player and instructor,
He appeared as a tandem (two-seater) flight instructor in the Nissan Serena TV commercial broadcasted in fall 2014.
Mr. Uchimura has participated in eleven world championships and has won multiple medals even at Japanese championships.
Many medals and trophies were displayed in the room we visited.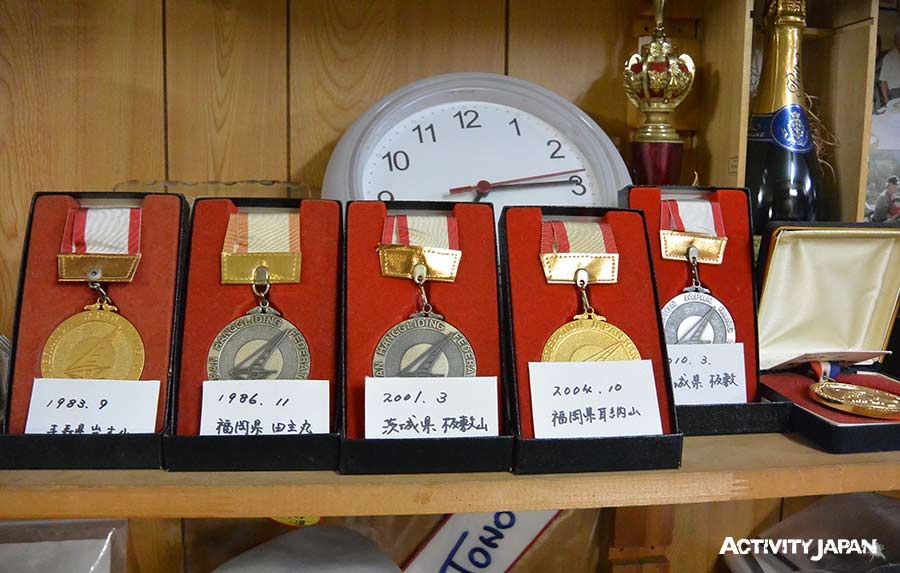 What is a hang glider?
How do hang gliders compete - do not many people know of it?
Many tournaments are held, including domestic and international hang gliders,
It seems that there are many things competing for "how quickly you reach the goal" as it comes to high-level bands.
I also heard that the flight distance is as long as 300 km.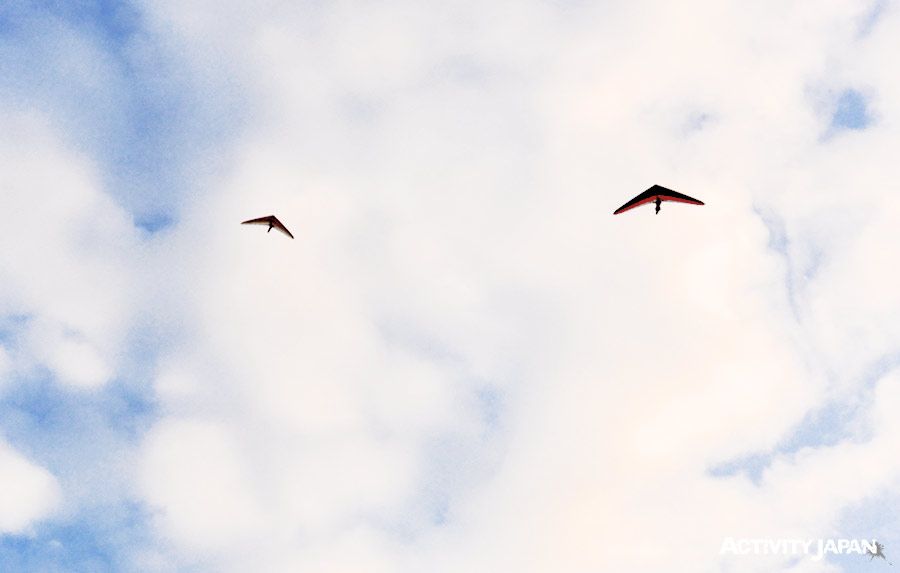 Although a hang glider can glide as its name, but can not rise on its own,
In order to fly a long distance, it seems necessary to find a rising air current and earn height.
- That means you have to "read the wind" in order to keep flying 300 km.
You will find that considerable experience is needed to participate in the Games and dig into the top.
By the way, I heard that the world's top players will fly 100 km in less than 2 hours.
About Hang Glider School
Mr. Uchimura is not only a single player of a hang glider but also an instructor who runs a school.
There were people who came to learn hang gliders under Mr. Uchimura on the day we visited this time.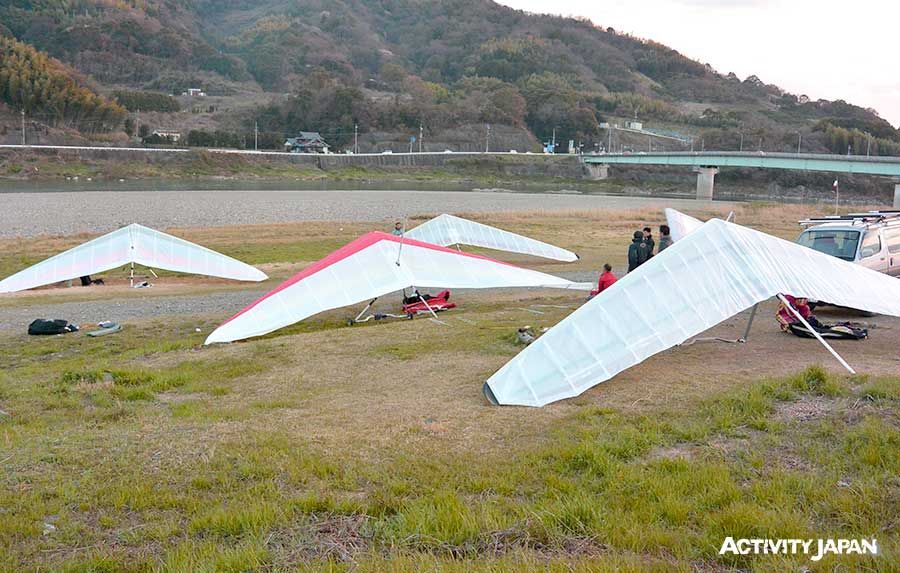 Hang gliders begin by learning the attitude of takeoff, flight and landing.
Compared to a paraglider often raised by a pair of hang gliders as one of the events that enjoys the sky, longer practice is necessary.
According to Mr. Mr. Okamura, I heard that it takes 15 minutes to 30 minutes only by the attitude lecture by the simulated flight device.
However, when you fly in the sky you can see the surrounding scenery from the height you can not usually taste.
It is different from what you see from an airplane, as it actually senses the wind with your skin
For those who have come to experience, you will enjoy a special experience.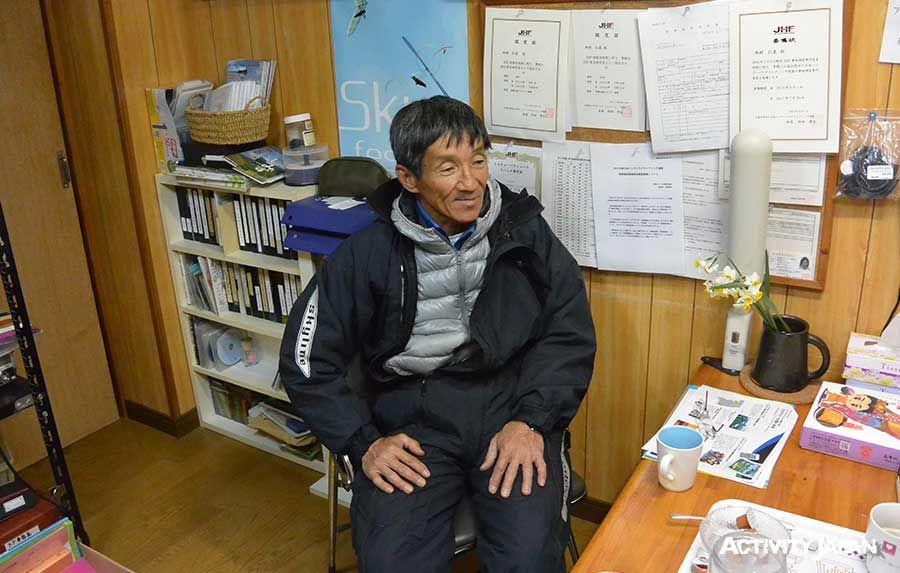 Cooperation with the bird human contest
Under Mr. Okamura-san, I heard a story that the pilot of the Bird Human Contest annually makes a practice by staying overnight.
The Bird Human Contest is a competition competing for flight distance and flight time with a manpower plane made by himself,
Every Yomiuri TV is holding every year, it is familiar as a program.
Mr. Uchimura also said that he was cooperating in the management of the bird human contest.
There was a pilot who participated in the Bird Human Contest on the day we visited.
It is Tsuwamon who bought "Bicycle" from Hiroshima to Wakayama, also "three days".
Just because it takes time to go on an expedition, I can hear the thickness of trust in Mr. Uchimura.
After finishing the interview this time
After the interview was finished, Mr. Okamura's wife was treated with tempura of the wild plants and was delicious with the editor.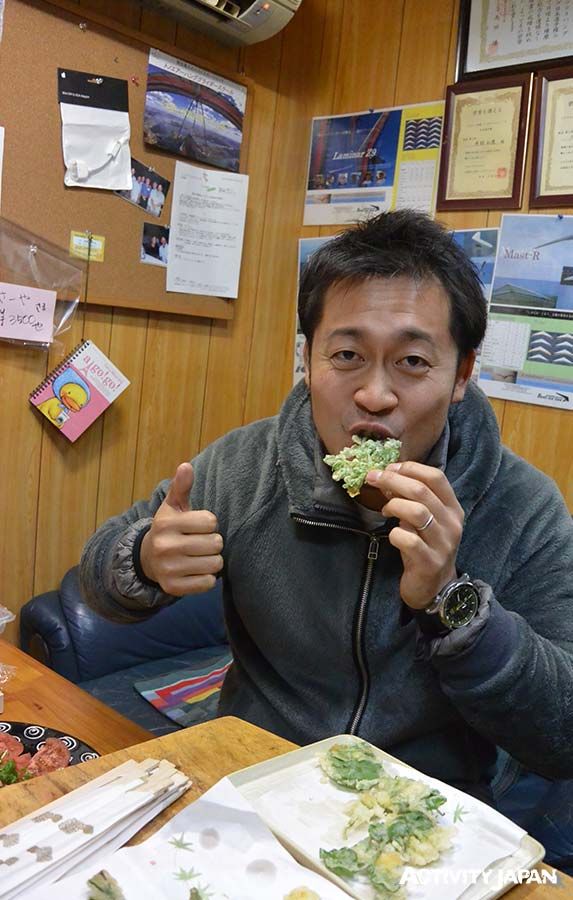 Impressed by the atmosphere of Tonoa people 's home atmosphere, we left Tono Air Hang Glider School.
Mr. Uchimura is also participating as one of the national players in the world championship held in Mexico from February 28 to March 2015.
Mr. Okamura is 62 years old (as of March 2015). He is still active as one player of the hang glider.
I am grateful that I got valuable time this time, and I would like to support Mr. Uchimura from now on.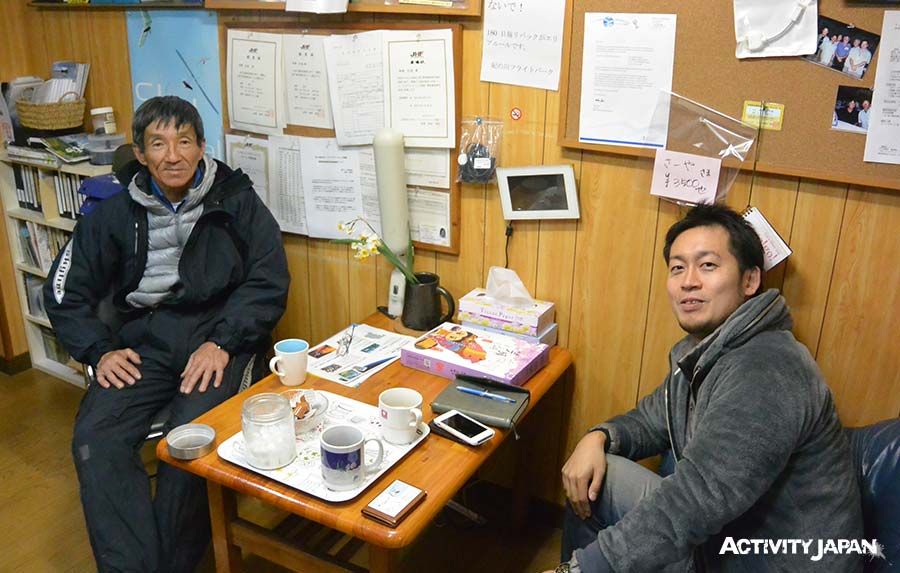 If you do a hang glider in Kansai
Tono Air Hang Glider School you visited this time can do a tandem (two seater) experience.
Because it is a little bit faster than Tennoji in Osaka, it is a school where you can go on a day trip,
Why do not you visit once in Kansai if you live in Kansai.
Children can enjoy it like Serena's commercial, so it is recommended as an activity that you can experience with your family!
INFORMATION
Business information
Tono Air Hang Gliding School (TonoAir)
Tono also air hang gliding school car from Osaka, it will arrive in 90 minutes by train + bus. West Japan maximum of flight area, located in the Kinokawa flight within the Park.
Many of the flyer Mr. Keihanshin, Mie, Nara, it is also coming from Tottori.
Also the first one we'll take you from the instructor and two in the 600m of the mountain (tandem flight) because it is peace of mind. Please come by all means feel free to.
If you're weather conditions Kii Peninsula, sometimes also Setouchi can overlook.
For more information and plan of Tono Air Hang Glider School from here
Editor in chief: Kobu Oobuchi
Born from Fukuoka prefecture. After working as a sports instructor, I am in charge of corporate sales at index. After that, sports, activity lovers start playing Activity Japan. Before thinking, move it, first of all I'm disgusted if I do not experience myself (laugh). In the winter of the last season I tried the first snowball fight to watch on TV, where I also lucked and played in the national competition. I love alcohol and a festival man.
Expected (?) Newcomer: Hiroki Hatakeyama
I am from Osaka Prefecture. I just joined the index, and took charge of the window of the business persons taking care of Freshman's most important. It combines speed and miscellaneousness as to whether it is from a short temperament character (laugh). Making use of the experience of traveling by car often during college days, he is running around the country with a team of Osaka-born slash teams together with the captain's Kitada. Even Osaka people scratch occasionally to be tempered when asked for fun things.