15 Best Things to do in Aichi | Bucket List Ideas | Attractions | Activities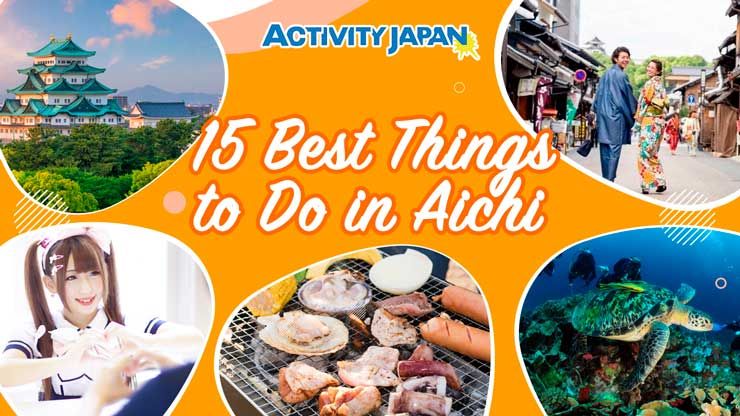 A prized member of the Chubu region, Aichi is a holiday destination best known for Nagoya, its most famous and biggest city! Overall, Nagoya is the country's fourth-largest in terms of size and consequently offers plenty of the best things to do in Aichi. In addition to being the capital of the prefecture, it is the beating heart of the economic life of Aichi. The city has an abundance of kitesurfing, SUP, and fishing experiences as do other iconic towns such as Chita and Okazaki. Watersports and diving make up the backbone of things to do in Aichi, courtesy of fantastic weather, a merciful seascape, and plenty of sunshine in summer!
Home to car manufacturing giants TOYOTA, Aichi is a place of great history and culture. Automobile experiences like go-karting in Toyota city are certainly a must-do, as are kimono rentals, pottery classes, Ikebana workshops, and candle making lessons. Maid cafes, ninjutsu, and Ayu fishing make up more of the fun-laden things to do in Aichi. For the full scope on attractions around this famous prefecture, we've rounded up perfect holiday items:
1. SUP with your dog in Okazaki City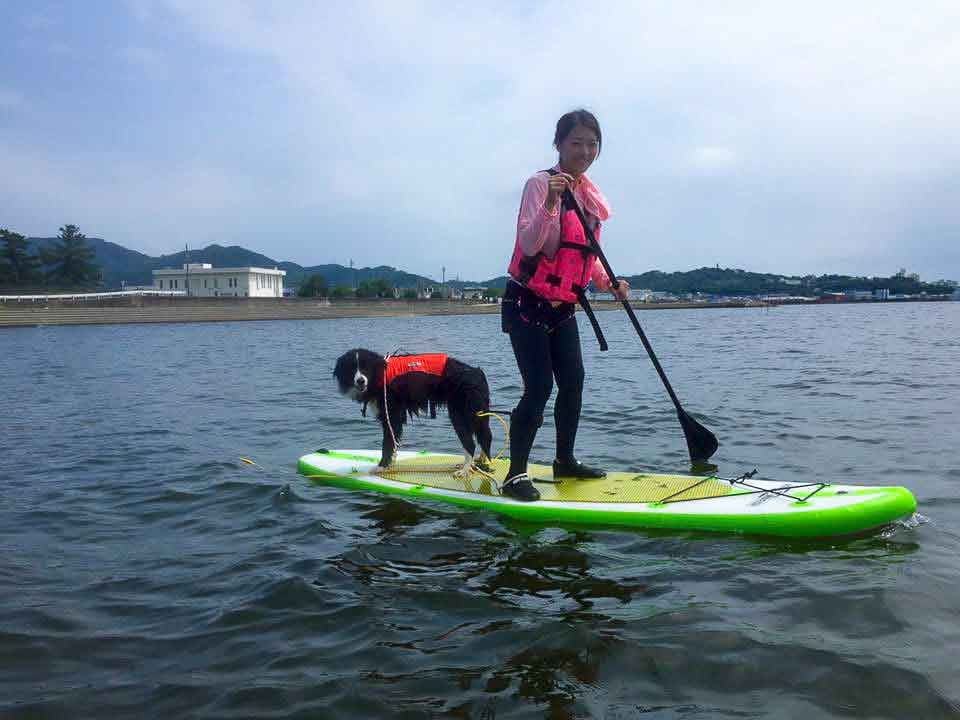 Your little one and furry friends are more than welcomed to join you on a SUP adventure in Okazaki city. Share these priceless moments on the water with those you love as you paddle across the beautiful seascapes of Mikawa Oshima, Chita, and more!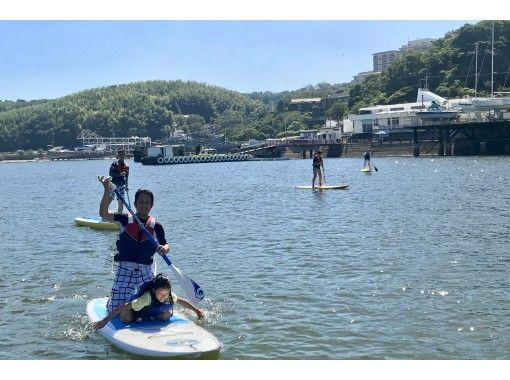 Beginner-friendly SUP lessons
Gamagori, Aichi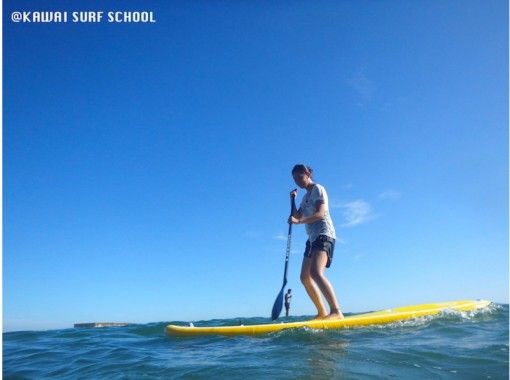 Enjoy Leisurely SUP River Cruising Course (90 minutes SUP Lesson) (Beginner and Children-Friendly)
Minamichita, Aichi
Mikawa Bay SUP Cruising Tour
Gamagori, Aichi
2. Surfing the wonders of the Chita Peninsula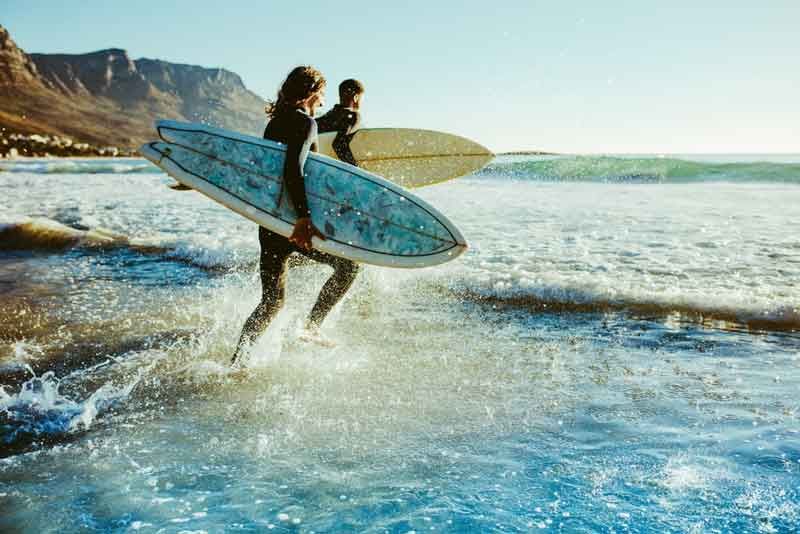 Offering wave after wave of turquoise for endless surfing in the water, the Chita peninsula is a hotspot for extreme watersports. Surfing in Aichi is a great way to ensure your cardiovascular fitness while basking in the serene surroundings of unspoiled beaches!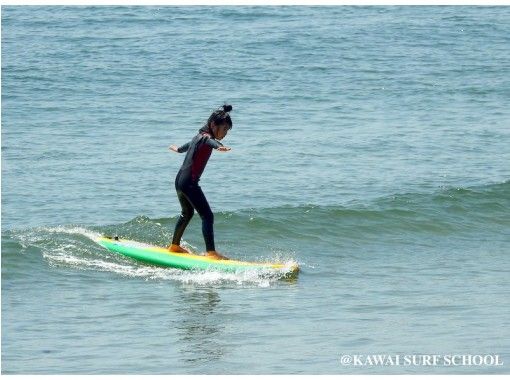 Beginner and Children-Friendly Surfing Experience
Minamichita, Aichi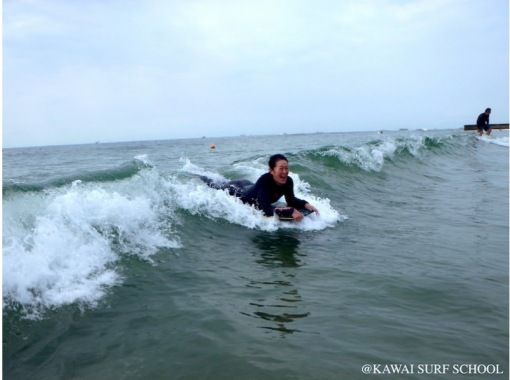 Catch the Waves on a Bodyboard in Chita Peninsula
Minamichita, Aichi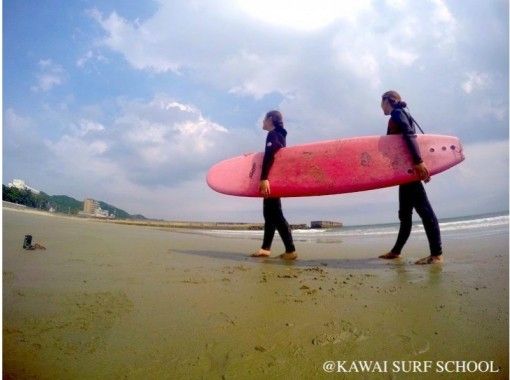 Rent a Surfboard and Enjoy a Fun 3 Hours of Surfing (For Experienced People)
Minamichita, Aichi
3. Diving with sea turtles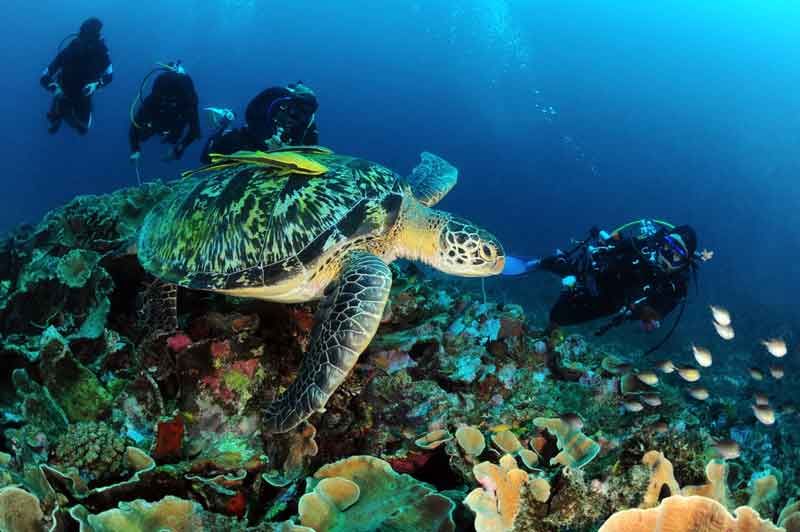 Aichi is home to several diving experiences, including underwater escapes with sea turtles. PADI accredited courses are available if you'd like to get a professional diving license while you're at it! Children can also be part of the diving action!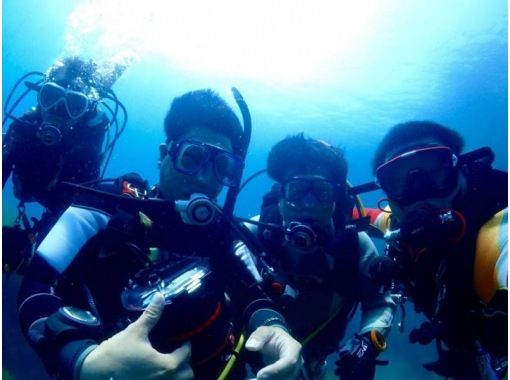 Enjoy the Sea World in a Diving Lesson and Tour for Beginners
Toyota, Aichi
4. Fishing: Have fun on the sea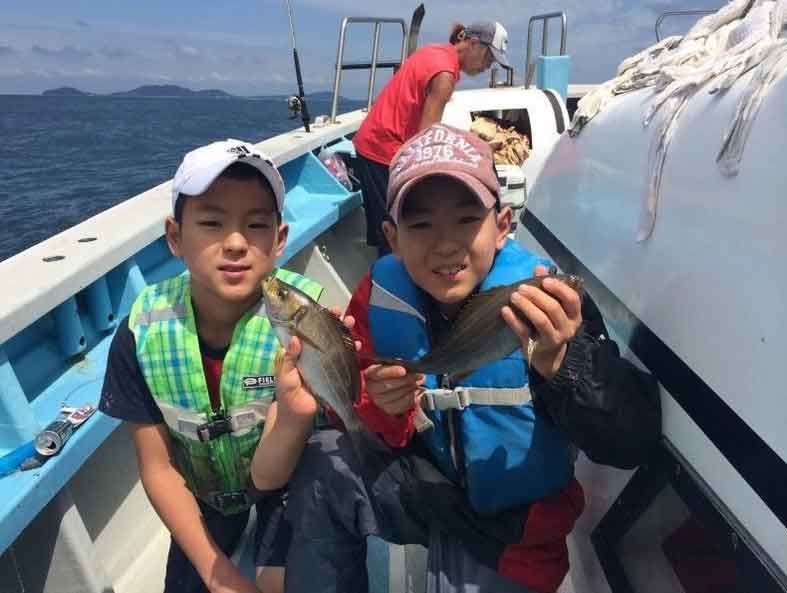 The Ayu or sweetfish season kicked off in May in Aichi, and it's expected to last until mid-October. Go fishing in the Minamichita-Ise Bay, and enjoy barbecues of this famous and delicious fish. Be sure to share the experience with friends and family!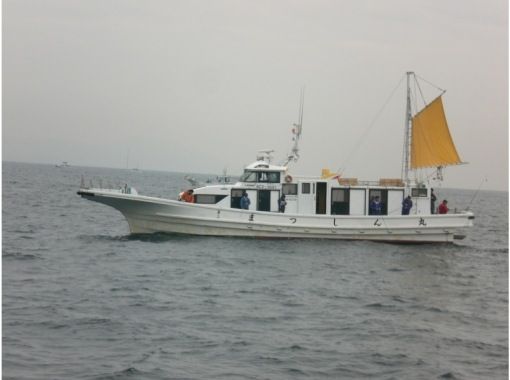 Spend a Leisurely Time and Learn About Different Fish Species in a Sea Fishing Experience (Beginner and Children-Friendly Course)
Minamichita, Aichi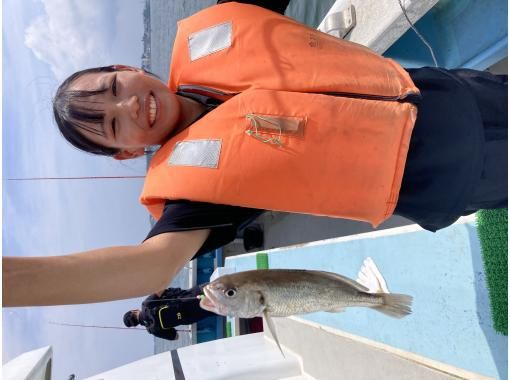 Enjoy Guided Sea Fishing Tour with Your Friends and Family!
Minamichita, Aichi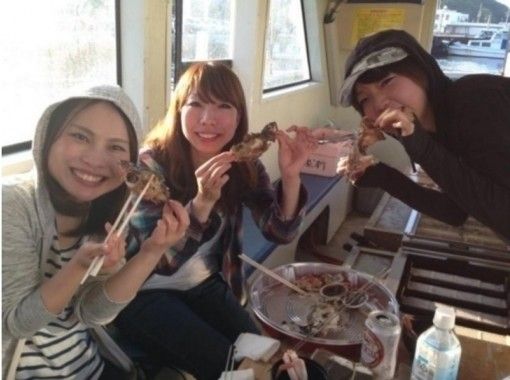 Experience Fishing and Delicious BBQ On the Magnificent Sea of Aichi
Minamichita, Aichi
5. Go-karting in Toyota City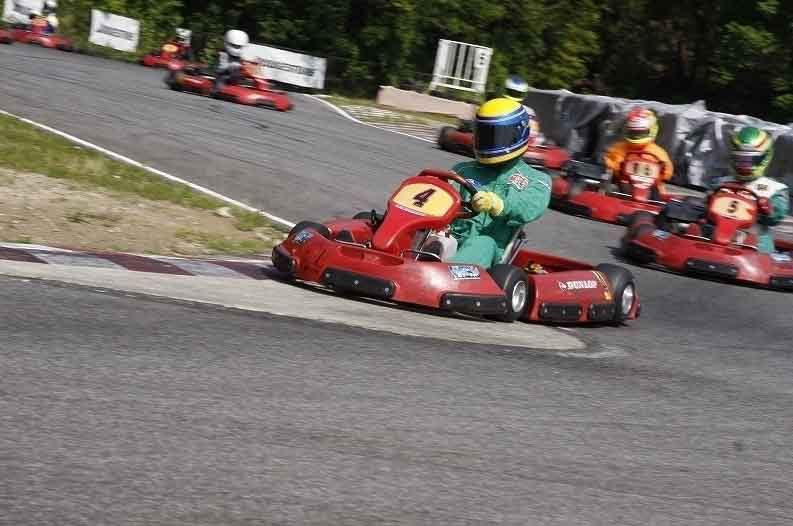 Hosting one of the planet's leading car manufacturers, it would be a shame to visit Aichi without experiencing an automobile adventure in Toyota city. That comes in the way of a rental go-kart tour across a beautiful asphalt course in the lush exterior of the town!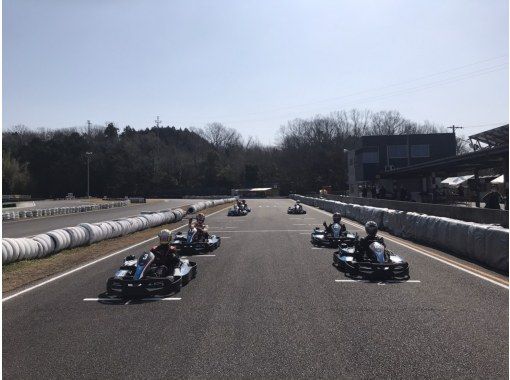 Challenge Your Friends and Family in a Speedy Go-Karting Race
Toyota, Aichi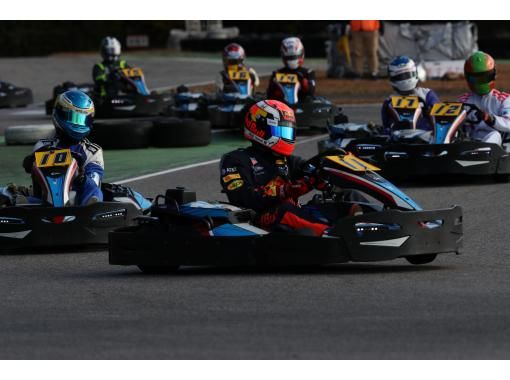 Experience the Exhilaration of Go Kart Racing for One Hour!
Toyota, Aichi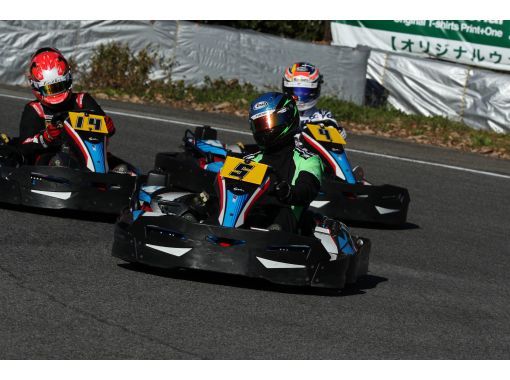 Enjoy Go-Karting Race for Unlimited Fun and Thrills (2-hours course)
Toyota, Aichi
6. Laguna Ten Bosch: The Marine-Inspired Theme Park and Resort in Japan Offers Entertainment and Relaxation for Visitors
Laguna Ten Bosch is a theme park and resort located in Gamagori, Aichi, Japan. The park is known for its marine-themed inspired resort and fun park complex and its many attractions, such as rides, shows, and a giant Ferris wheel. The resort portion of the park offers visitors a variety of lodging options, such as a hotel run by robot dinosaurs! In addition to the theme park, Laguna Ten Bosch also features an artificial beach, hot spring baths, and a variety of dining options. The park is a popular destination for tourists and locals and is open year-round.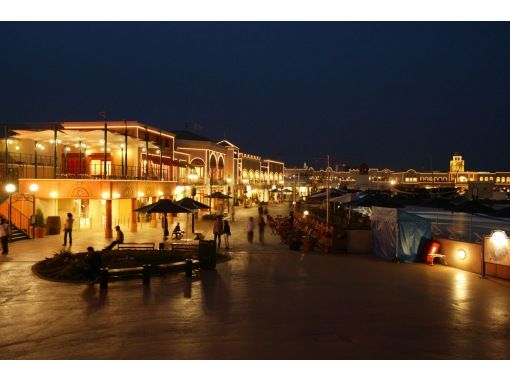 Laguna Ten Bosch 'Night Admission Ticket' (Entrance after 15:00 + use of target attractions)
Kaiyocho, Gamagori City, Aichi Prefecture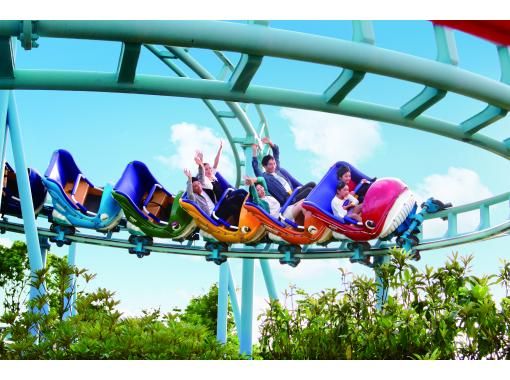 Laguna Ten Bosch 'Morning Admission Ticket' (Entrance at Morning + use of target attractions)
Kaiyocho, Gamagori City, Aichi Prefecture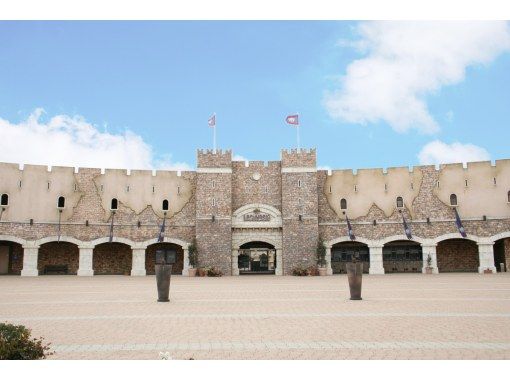 Laguna Ten Bosch 'Morning Admission Ticket' (Entrance 10:00am)
Kaiyocho, Gamagori City, Aichi Prefecture
7. Unleash your full artistic potential with friendly and passionate instructors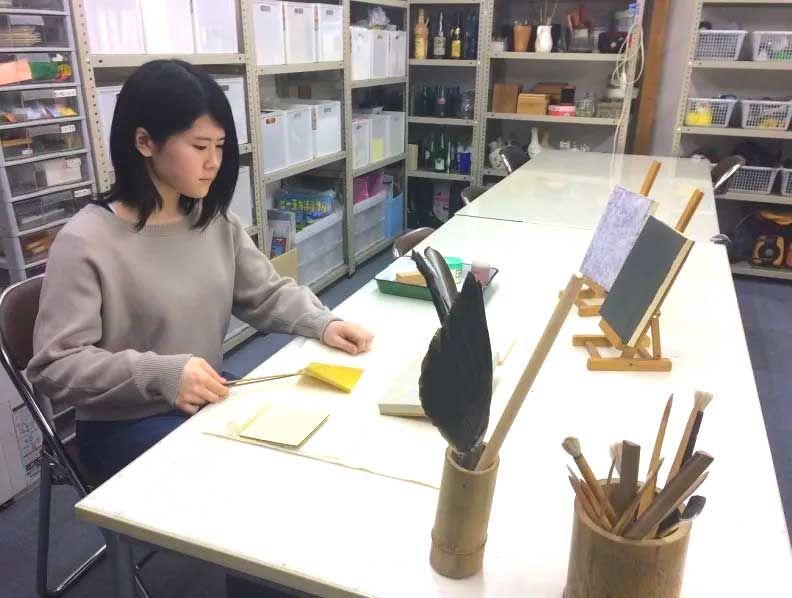 Are you ready to bring your sleeping talent to fruition? Take painting classes in Aichi! Never painted before? No problem! An instructor will be there to help you out every step of the way. Sign up for a class today and bring out your creativity.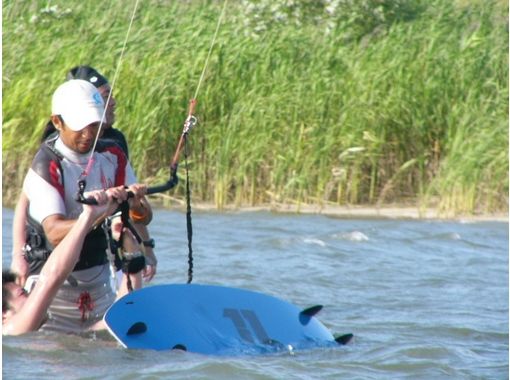 Learn the Skills and Techniques of Kiteboarding and Ride the Waves Like a Professional!
Aisai, Aichi
8. BBQ: A feast for the senses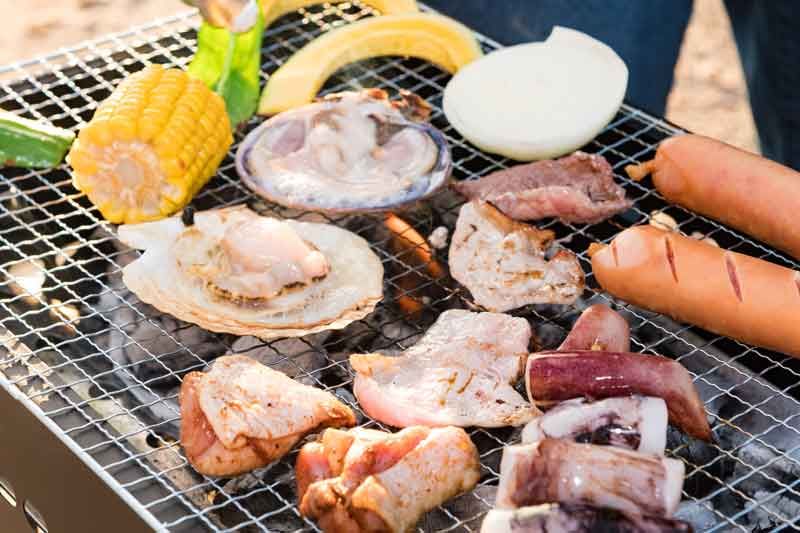 For an adventure for the taste buds, make some time for the barbecue delicacies of Minamichita. The menu entails oysters and seafood fresh from the sea, special beef, stick hot dogs, yellow maize, and more! Don't forget to bring your appetite with you!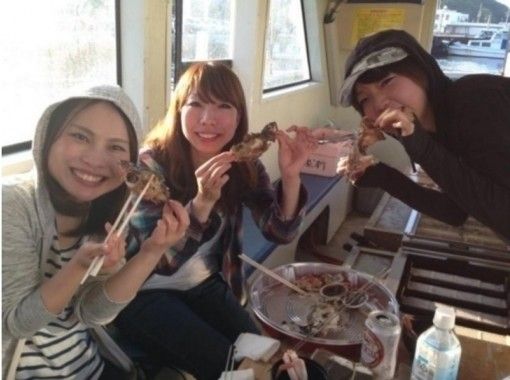 Fishing & BBQ Experience
Minamichita, Aichi
9. Maid cafe: It's more than just about the food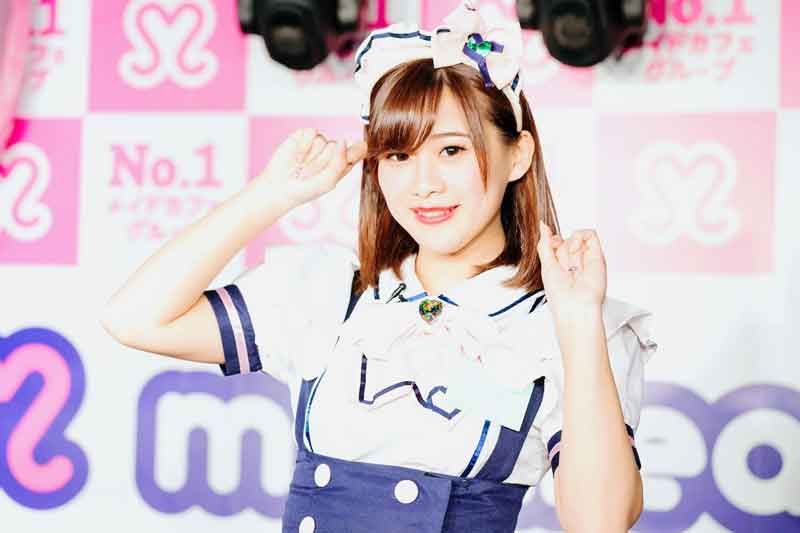 A maid cafe in Nagoya city avails refreshments, desserts, and snacks with a side of entertainment by cute girls. Aside from eccentric sing-alongs, the meal presentation is also an interesting affair, encompassing ingredients in smiling bear patterns, and more!
10. Wear Japanese heritage through Kimono rentals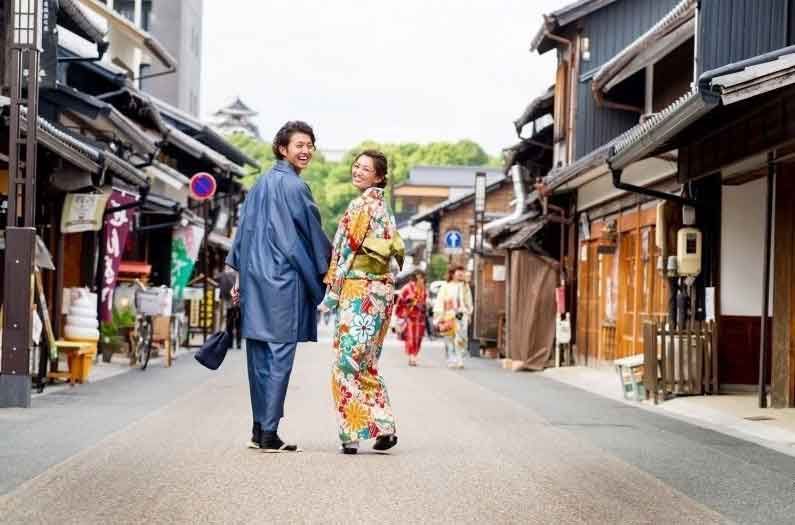 The Japanese kimono holds a special place among the traditional wears of the world, proving one of the most popular. It was the typical code of dressing until modernity started creeping into the country in the 19th century. Relive feudal Japan with kimono rentals in Aichi!
11. Ninja experience: Deep-dive into ninjutsu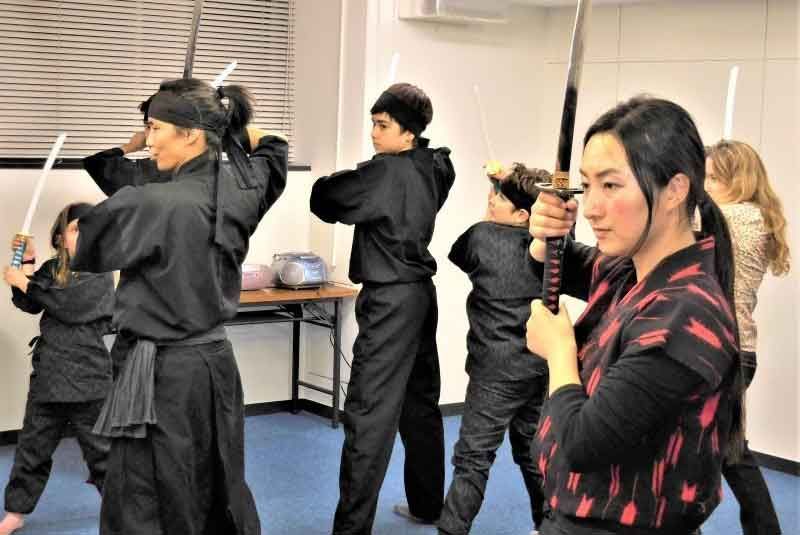 Speaking of tradition and culture, you can also explore past martial arts in Nagoya. Specifically, master the ways of the ninja, an ancient assassin sought after for surprise attacks in Edo Japan. The experience entails ninja armor, mannerism lessons, postures, and sword fighting!
12. Ceramics pottery to spruce up your kitchen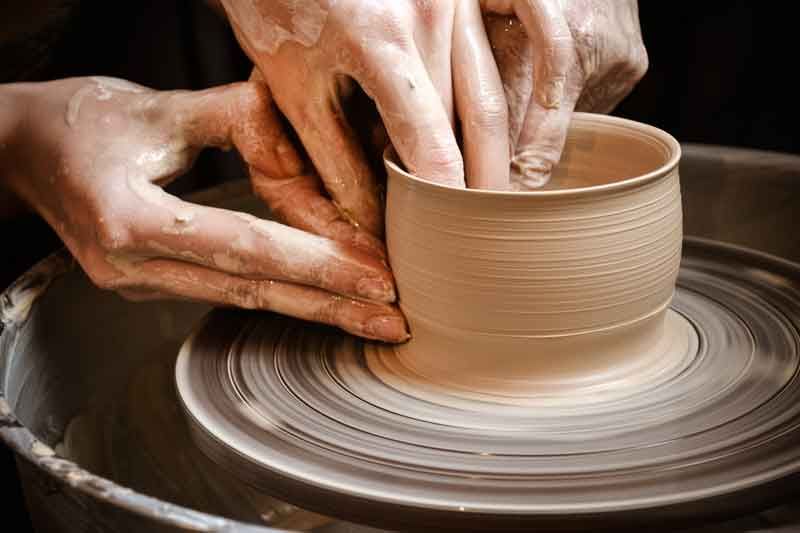 Pottery has deep ties to the culture of the country, and visitors can uncover this treasured handicraft in ceramics pottery workshops. Use the potter's wheel for breathing life into designs, and transform mundane clay into beautiful works of art at Aichi workshops!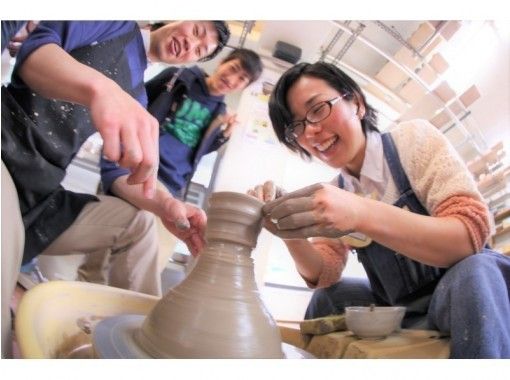 Pottery Workshop in Nagoya Using an Electric Wheel
Nagoya, Aichi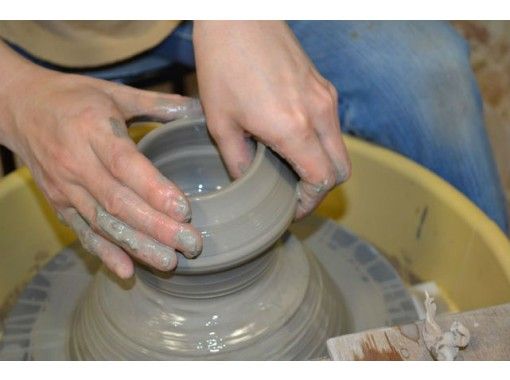 Ceramics Class Experience for Beginners in Nagoya!
Nagoya, Aichi
13. Candle making: Go beyond the ordinary
A candle serves to light up a home, but in Japanese customs, it's more than just about lighting. Make special "Ore candles" in Aichi that look like a power stone, among other lovely patterns that serve as excellent birthday gifts!
14. Flower arrangement lessons in Nagoya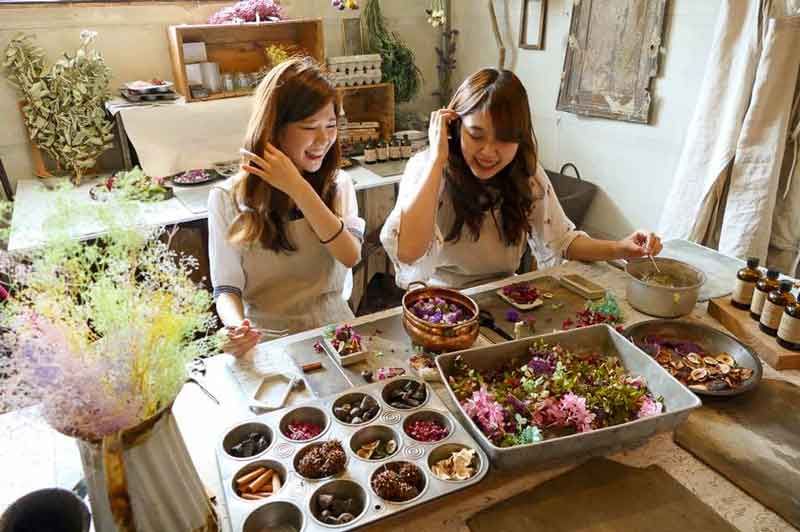 From Christmas wreaths to wall hangings for the interior, an Ikebana (flower arrangement) class in Aichi teaches all you need to know about how to make alluring plant ornaments. Combine scents and colors to bring out the best of your home!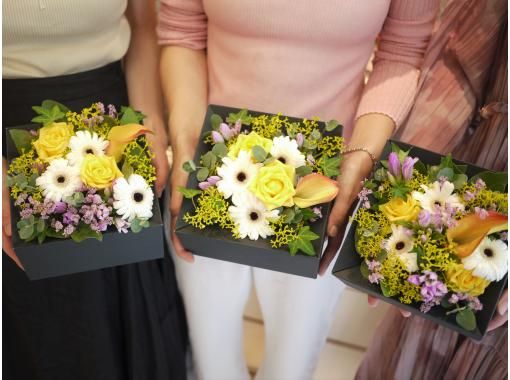 Flowers Box Making Lesson Using Fresh Seasonal Flowers
Nagoya, Aichi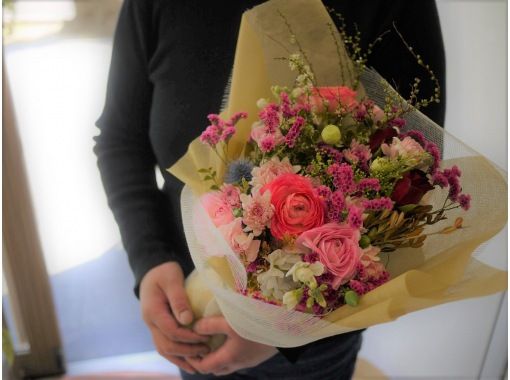 Experience Unique Flowers Bouquet Making Class
Nagoya, Aichi
15. Make beautiful glassware at Aichi glass workshops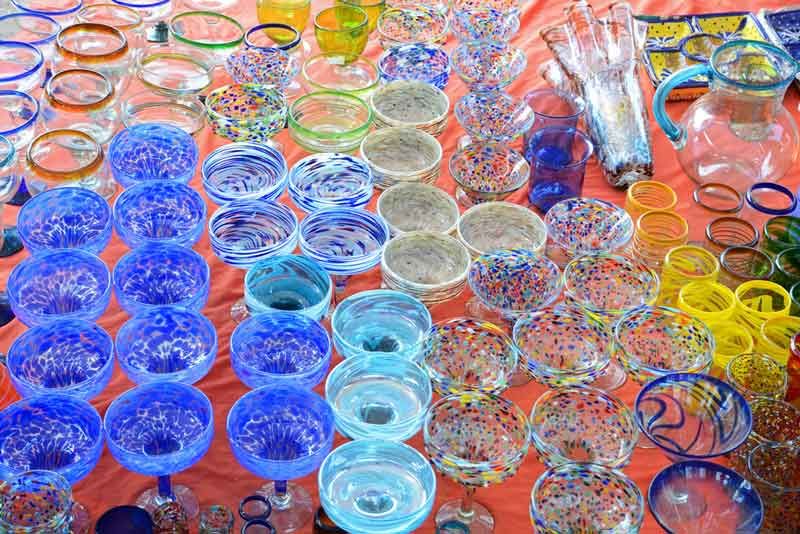 Work your creativity on a canvas of glass and etch your personality on ordinary glassware to make them stand out. If you're short on hobbies, glass workshops in Nagoya are a great way to put your mind and time to good use!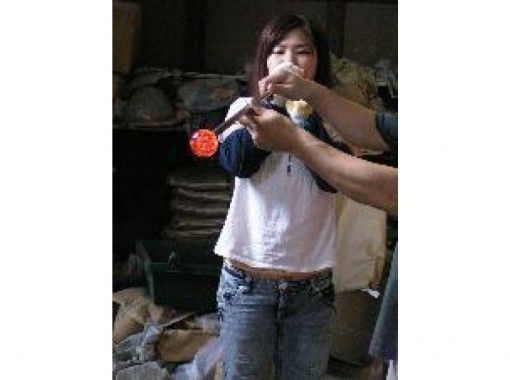 Make Your Favorite Designs of Cups and Vases with Blown Glass Workshops
Tokoname, Aichi