【Tama River Rafting / Shower Climbing】 Shop which holds popular tours in Tokyo Okutama "Tama River Rafting winds"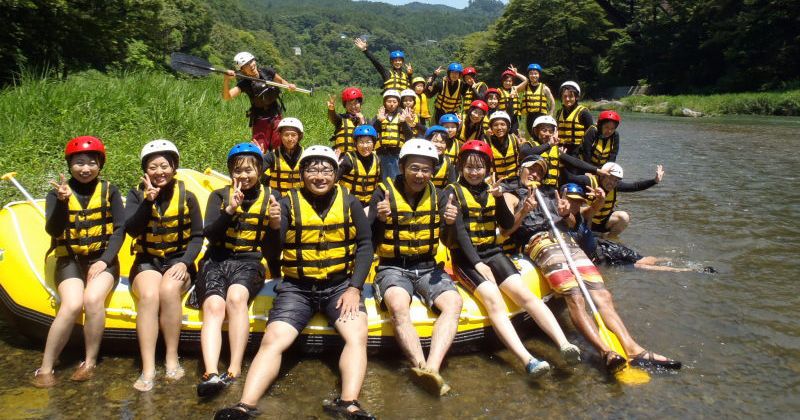 River activities heaven
Excellent access to Tokyo Okutama
"Tokyo · Okutama" which attracts the great nature that forget the hustle and bustle of the city in about 90 minutes from central Tokyo city. It is popular for dates and weekend drives due to its good access, and is surrounded by popular tourist attractions such as Okutama Lake and Hinohara cave, and many sightseeing spots where many hot spring ryokans and campgrounds are dotted ◎ And Okutama Tourism It is indispensable for enjoying the river's nature such as "Hatonosan Valley" and "Ontake Valley" where the upper stream of the Tamagawa flows and "Otaki" and "Suzaku no Taki (Hokusawa no Taki)" A lot of spectacular scenery points to enjoy ↑ It is also the spot where people who enjoy outdoor such as camping to enjoy the untouched nature from the spring and summer season are gathered ◎

In the Okutama area, river · sky · mountain etc making full use of its rich nature · outdoor activity experiences tour in all fields are actively being held, Activity Japan has a very popular area where many reservations · inquiries are received ◎ Especially popularity of classic river activities such as "rafting", "canyoning / shower climbing", "canoeing · kayaking" etc which are on season from spring to autumn every year (around April to late October) It can be said that "the river's activity heaven" representing abundant number of shops holding a tour experience as a leisure for children to adults can enjoy.
Recommended shops in Okutama
Tama River rafting winds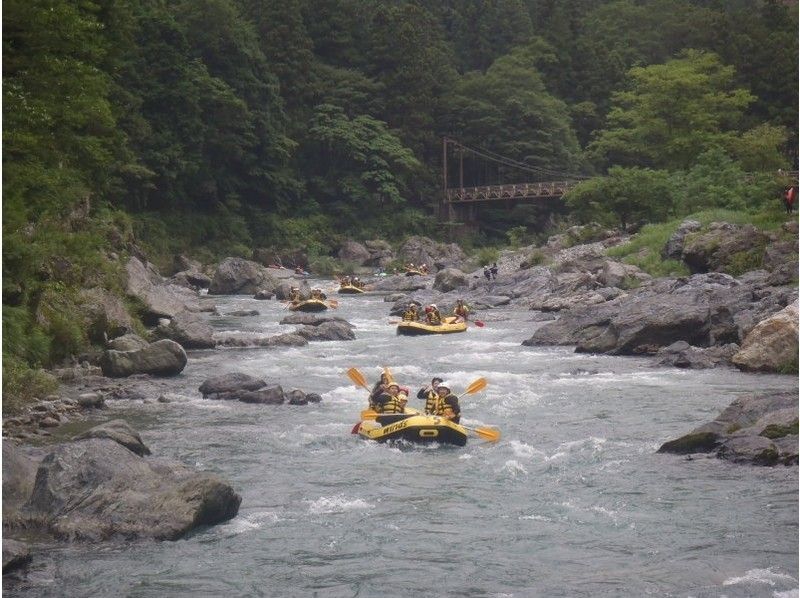 Rafting tour down the Tamagawa river
So this time, at such an extremely popular spot of such river activity Tokyo Okutama "Rafting","Shower climbing","rafting"Recommended shop to host a tour of"Tama River rafting winds (Winds)Introduced in closeup ♪

Those tours guided by "river specialists" who have learned about the Tama river offer courses with a wide range of difficulty to enjoy from beginners to experienced ☆ Also the content of the tour is full of smiles from our children 's children to adults It is a content of great satisfaction ◎ It is a shop of the necessity check for the spring vacation season such as Golden Week, and summer production coming to next __ ___ 0 Please see the plan details and recommended points that can be booked on this site ☆ ☆ ☆
RECOMMEND POINTS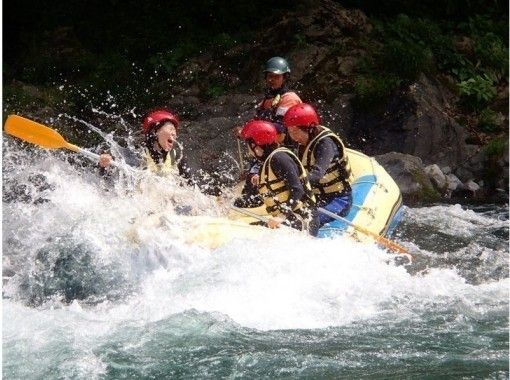 Coco is recommended!
The king of the river activity to race in 3/1 season in 2018 "Rafting"! ! The field flows through the famous Ontake Valley as the landmark of autumn tints, "Tamagawa river" which is also selected as one of the famous waters ♪ Let's enjoy refreshing & thrilling water natural roller coasters ◎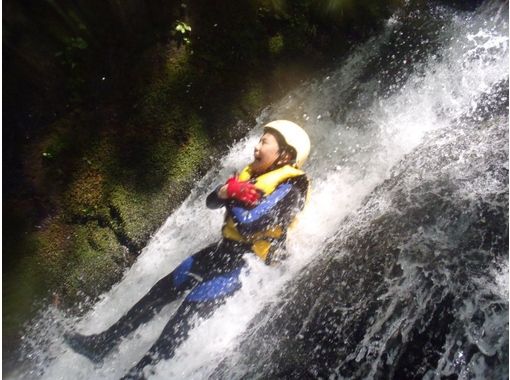 Coco is recommended!
Okutama is famous for "Canyoning (Sawa shimori)" representative of the Kanto area, but in winds you can experience "shower climbing (rain climbing)" only in Okutama ♪ Enjoy nature with natural waterslider etc. Let's experience "Ultimate river play" ◎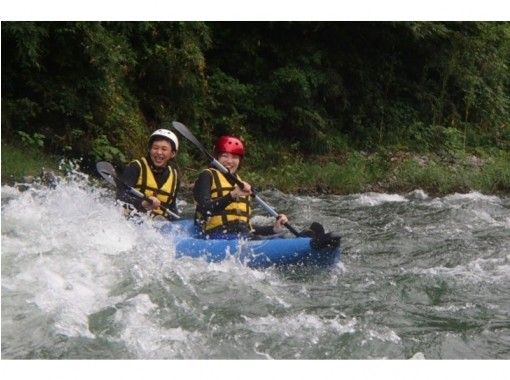 Coco is recommended!
Two-seater inflatable (inflating with air) river experiences tour of Kayak " Inflatable Kayak " is also popular ♪ Let's challenge the torrent course with only two people if you receive lecture firmly ◎ active Recommended for couples and couples!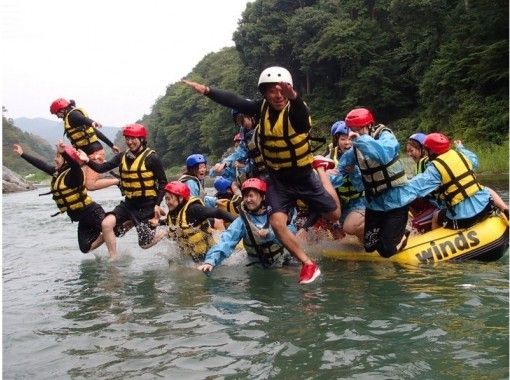 Coco is recommended!
River Activity experience plan of "Tama river Rafting winds" instructor who knew nature of Tamagawa safely tour ◎ Kids of Rafting and shower climbing are 7 years old, Inflatable Kayak is 10 years of participation OK ◎ Student group etc We also accept reservations ↑
STAFF
Satisfaction level of Activity experience depends on staff ('θ `) Rafting in Okutama Tokyo , shower climbing , enjoying Inflatable Kayak "Tama River rafting winds (Winds)"Staff who is popular from guests are enrolled ◎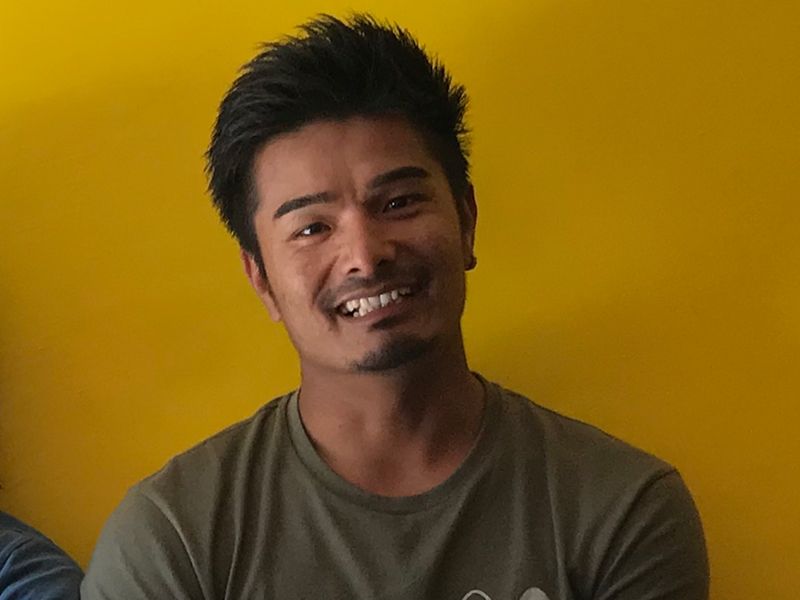 Ms. Bab
A river manager "Bab", a popular river manager for guests with a sweet mask and plenty of customer service ♪ Nepalese staff who came to Japan six years ago after rafting guides in India and Nepal ◎ Fluent Japanese and manipulated fluent Japanese Owner of "hospitality spirit" ↑
RECOMMEND PLAN
All tour participants are now in the winds special sticker gift campaign! Reservation and details of each plan is here ♪
Rafting

プランID:128
Tama River rafting winds (Winds)
ラフティングは、お客様7人でひとつのゴムボートに乗り込み、力を合わせて下っていきます。天然のジェットコースターに乗って、大自然に囲まれた清流の中から景色を独り占め。 winds自慢のボート遊びや岩からのジャンプなど、お楽しみも盛だくさん! 名水100選に選ばれている御岳渓谷の大自然の中で、とっておきの体験をしてみませんか? ~このメニューのポイント~ ☆体験は小学1年生から可能!お友達、ご家族、カップルでも是非どうぞ♪ ☆都心からでもアクセス良好♪最寄駅まで無料でお迎えあり♪ ☆体験中に撮影した写真はオンラインアルバムでプレゼント♪
Shower climbing (rain climbing)
rafting

プランID:8270
Tama River rafting winds (Winds)
~ダッキーツアーとは~ 2人で力を合わせて、スリル満点の川下りを楽しめる多摩川ダッキーツアーです☆ ダッキーはカヤックのような形をした、空気で膨らませる2人乗りのゴムボートのこと。 安定感があり、衝撃の吸収もしっかりしてくれます。 みんなで力を合わせて漕ぐラフティングも楽しいけど、2人の力で川を下ってみたいという方にオススメ! 水面により近く、水流の力をダイレクトに感じ、よりスリリングに多摩川を楽しめます。 ★漕ぎ方や安全説明を行い、練習をしてからツアーをスタートします。 ツアー中もガイドがサポートいたしますので、ご安心ください。 ~このメニューのポイント~ ☆☆体験は小学4年生から可能!親子やカップルで力を合わせてスリル満点の川下りが楽しめる♪ ☆都心からでもアクセス良好♪最寄駅まで無料でお迎えします♪ ☆体験中に撮影した写真はオンラインアルバムでプレゼント♪
Included in price
Guide fee, accident insurance, helmet, wet jacket, life jacket, wet suit is included in the tour price.
Available age
7 years old ( Inflatable Kayak is 10 years old ~)
Starting time
9: 00 ~ / 13: 00 pm
Things necessary
Swimsuit (you will wear as an inner wet suit)
bath towel
Water shoes
Glasses band the direction of glasses
 ※Shoes, spectacle bands available for rent

SHOP DATA
Tama River rafting winds of the tour, you can play in either of the half-day tour each morning and afternoon. There is also a 1DAY tour where you can enjoy two types of tours in one day. About 90 minutes from the city center and the access is good! Ease JR, you can enjoy plenty of day trips ♪

[Business Name]
 Tama River rafting winds (Winds)
[Handling Activity]
Rafting / shower climbing / Inflatable Kayak
[business hours]
8:00 to 18:00
[Closed holiday]
Open from noon during the season (from the end of April to the end of October)
[location]
2 4-1-1 Yunoki cho, Ome city, 1980064 Tokyo
 ▼How to reach by car
Free parking is available. It is about 25 minutes from the Oriental IC, Sunrise IC in the area. Go to the Okutama area for prefectural highway No. 45 (Yoshino Kaido), opposite the Yukonomi Park Shopping Center, 600 meters from Yoshikawa Eiji Memorial Hall.
 ▼How to reach by train
I will pick you up at the station. Please come to the JR Ome Line "Ninata- tao station" 5 minutes before the meeting time. Please acknowledge being guided to the nearest bus stop on the way back.