【Okinawa · Blue cave diving & snorkeling】 Friendly and enjoyable tour attracts you! "Diving shop Nagomi"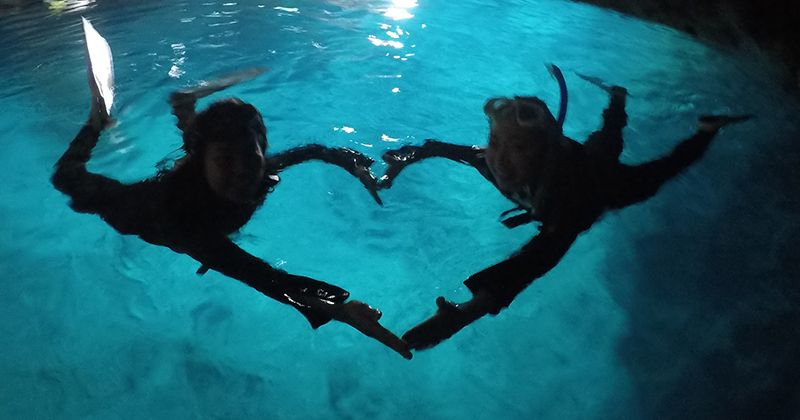 Super classic of Okinawa main island tourism
Onna-son Mayueda Mino Cave Blue Cave
Okinawa main island which opens the sea one after another from mid-March in 2018. There are many people planning to travel Okinawa from the beginning of the spring to the summer in the future such as Golden Week ◎ Such a trip of Okinawa main island is a tour of the Shuri castle and the Okinawa peace memorial park and tour of Okinawa soba and taco rice etc. Okinawa gourmet, even the Churaumi Aquarium's whale shark and shopping at international street etc ... and full of fun is full of fun, but if you go to Okinawa as much as you can, you can not mull the experience of marine leisure enjoying the sea of ​​emerald green ♪

And among the numerous Okinawa marine activities, "Snorkeling" and "Diving" are popular, and as a marine sports that can be called "Okinawa's classic", it is recommended for those who are traveling for the first time in Okinawa ↑ and among them Okinawa main island central Onna "Blue cave (Aoto no Oku)" to enter from the village (son Senshi) Cape Eiyada Cape is an extremely popular spot that always reigns as a popular top in rankings such as travel information magazines and travel sites! This time we will guide you to a recommended tour of Okinawa's greatest scenic spot "Blue Cave" ↑
Friendly tour attracts
Diving shop Nagomi
Super popular spot for sightseeing in Okinawa main island Onna village Shinheiwada Cape Shop that hosts snorkeling and experiencing diving tour at "Blue Cave"Diving shop Nagomi♪ We introduce in closeup ♪ We can participate in marine sports beginners and children (2 years old) with confidence, a set of necessary equipment rental is included in the tour fee Safety price setting plan holding this site Recommended shop ◎ further It is the biggest charm ___ ___ 0 ___ ___ 0 ___ ___ 0 ___ ___ 0 ___ ___ 0 Girls 'journey, student travel etc ... By all means, please refer to the leisure selection of Okinawa trip in 2018 ♪ (' θ `) No First, check out recommended points! !
RECOMMEND POINTS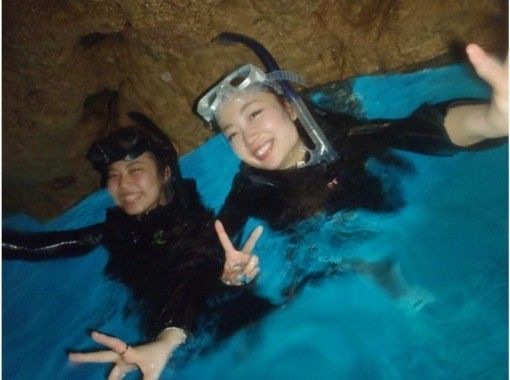 Coco is recommended!
___ ___ ___ 0 ___ ___ 0 ___ ___ ___ 0 ___ ___ 0 ___ ___ ___ 0They take pictures of the tour for free and send them to the smartphone immediately after the tour endsNice service ◎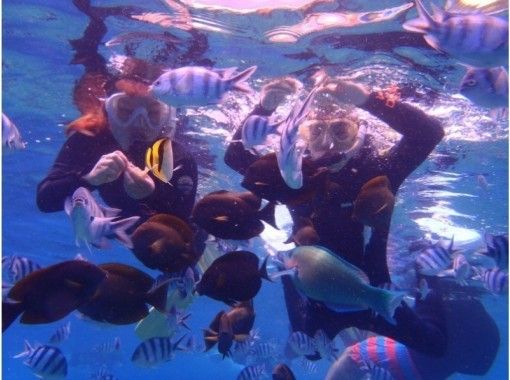 Coco is recommended!
An instructor who knows the ocean of the main island of Okinawa will guide you to a spectacular snorkeling point ♪ Let's play with the blue sea, coral reefs, colorful fish plenty ↑It is also recommended to take a tour of a group for a complete groupPoint ↑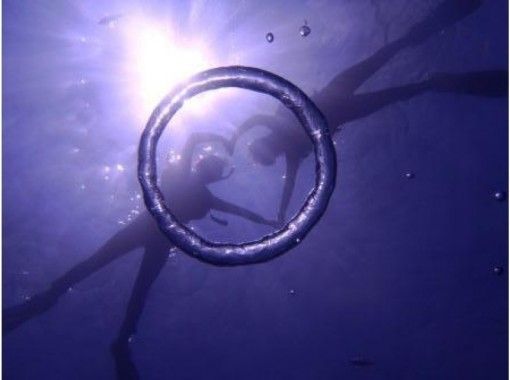 Coco is recommended!
The sea surface looking up from the bottom of the ocean glittering "Blue cave unique diving unique" spreads out ◎If you enjoy marine leisure in Okinawa, I absolutely want you to see itLandscape ↑ Let's make hearts and star-shaped silhouettes in fantastic light in the cave ♪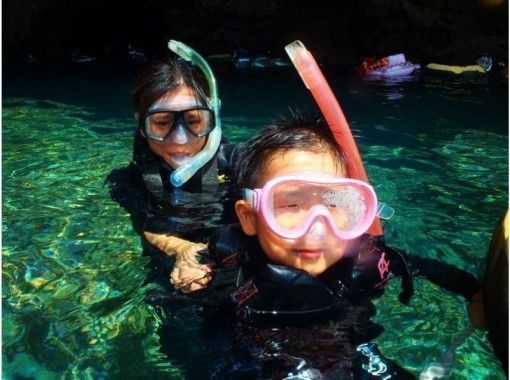 Coco is recommended!
Friendly tours include snorkelling and divingEven beginners can participate with confidence↑ Also, snorkeling starts at the age of two, experiencing diving participates in the tour from the age of 7 OK ◎ Recommended for families enjoying Okinawa travel with children
STAFF
The satisfaction level of the activity experience is decided by the staff ('θ `) You can enjoy diving and snorkelling on the main island of OkinawaDiving shop NagomiThere are high popular staff from guests ◎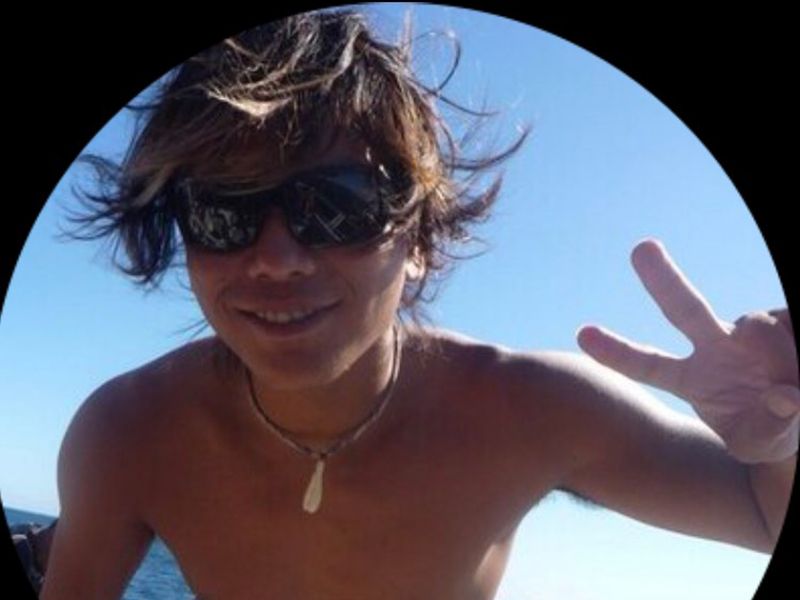 Kazuya Nagai
Guide history 11 years ◎ I decided to immigrate to Okinawa from the mind "I do not want to wear socks!" ! Mr. Nagai Kazuya says that she was captivated by the sea of ​​Okinawa unexpectedly in the work of diving under such motivation ☆ Hobby is now addicted to "slack line" by finding new things ↑ Friendly is It is popular staff ◎
RECOMMEND PLAN
Snorkeling

プランID:15859
Diving shop Nagomi
4,000

円

3,500

yen~

​ ​(tax included)

割引キャンペーン実施中!
沖縄のNo.1シュノーケリングスポット! 真栄田岬「青の洞窟」で楽しく安心安全なシュノーケリングを楽しみましょう! 1グループに1ガイドがサポートさせていただく完全貸切制ですから、シュノーケリングが初めての方でも気軽に参加できます。 泳げなくても大丈夫! 丁寧にレクチャーしますし、完全サポートで安心です。 他のお客様に気兼ねすることなくツアーを楽しんでいただけます。 ウェットスーツにライフジャケットと万全の装備で終わるころには自分で泳げるようになりますよ♪ ツアー終了後には、すぐにお客様の携帯の方にその日撮った写真を転送できます。携帯の容量をご用意の上ご参加ください。

プランID:15857
Diving shop Nagomi
4,500

yen~

​ ​(tax included)
Participate from 2 years old! It is a blue cave family snorkeling experience. As one group exclusive instructor will be in charge of one group, we do not accompany other group. Even those two years old to 60 years old or older can participate without worrying about getting out of other customers. We support the memories of Okinawa with a complete charter system to respond to requests of "only with family", "only with couples", "only with friends". As we guide private tours, we provide the best guide for our group so we can enjoy it safely and securely.
Diving (beginners OK)

プランID:15855
Diving shop Nagomi
7,500

円

5,980

yen~

​ ​(tax included)

割引キャンペーン実施中!
ダイビングショップなごみでは、1グループに専属のインストラクターが担当させていただきます。 また、経験豊富なスタッフが初めからゆっくり丁寧にサポートさせていただきます。 初めての方、泳げない方も、お楽しみいただける一押しのコースです。 沖縄の青い海につつまれてみませんか? 最高の思い出となること間違いありません。 日常ではまずできない貴重な体験をご堪能くださればと思います。 ぜひダイビングショップなごみ自慢の体験ダイビングを楽しんでください。 体験ダイビングは、初めての方、ライセンスをお持ちではない方が対象となります。 皆様初めての方が多数なので、お気軽にご質問ください。 タオル貸出無料 枚数に限りがありますのでお申し込み時必ずご連絡ください

プランID:15854
Diving shop Nagomi
7,980

yen~

​ ​(tax included)
Okinawa Popular Points! Experience diving in the blue cave! To children's "first time", "scary" is something obvious. However, that feeling of being "scary" has been overwhelmed with so many unknown things. In the dive shop garbage, experienced instructors will communicate the basic knowledge and tips in a speed that is tailored to their child. The children will think that one worries disappears and they quickly forget "scary" and want to "do it." And, at the moment when it felt beyond the feelings of "scary", it was a pleasure for the children to show the best smile, that fun became addictive, and that child will surely be an unforgettable experience. Age does not matter in order to know the wonder of the sea world. The child who knew the wonderfulness is sure to return with confidence by saying "I'm fun" "I want to have you again"!
Night snorkeling

プランID:20742
Diving shop Nagomi
4,500

yen~

​ ​(tax included)
No.1 snorkeling spot in Okinawa! Let's enjoy the night snorkeling which is safe and safe in cape Meiwada "blue cave"! Because it is a complete charter system that one guide supports 1 guide, you can feel free to join even those who are new to snorkeling. You can safely swim! I lecture carefully and I am safe with full support. You will be able to swim yourself by the life suit around the life jacket and thorough equipment ♪ It will be a course to enter the sea after sunset. Observe the organisms in the water, then observe the larvae overnight, and finally sleep with the float on the water surface using a pillow-like float, relax by watching the starry sky. Snorkelling at night can enjoy both fun and relaxation. When floating in the sea of ​​the night it is a natural water bed! A night lolita that shines glitterily in the sea is fantastic! The night sky of Okinawa is full of stars. Please be healed by the sea at night in Okinawa. 8
Included in price
Guide fee, camera shoot, fish feeding fee, diving / snorkelling set complete set rental fee, insurance premium

What to bring / necessary items
Swimwear, bath towel, SD card, change clothes, etc.
SHOP DATA
Diving shop Nagomi has been offering all courses without accidents since 2010. What kind of store do you want to visit when you think most about your customers? I thought. If you are such a person I would like to snorkel and try experience diving at such a store! I am making a shop that seems to be.

[Business Name]
 Diving shop Nagomi
[Handling Activity]
Diving / Snorkeling
[business hours]
9:00 to 18:00
[Closed holiday]
7 days a week
[location]
〒940417 Okinawa Prefecture Onna Tamimura Maeida 469-1