【Miyakojima's only sightseeing bus】 ※ with benefits ※ Visit with "HIS Lea Lea bus"! Miyako 5 Island and the 3 biggest bridges of the Ohashi - superb tour!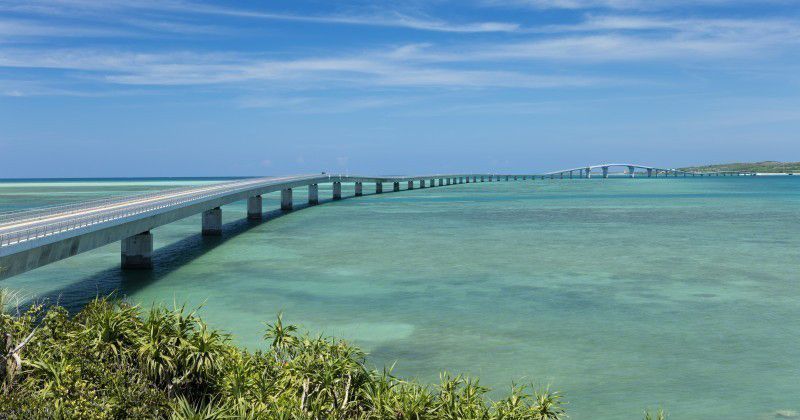 Okinawa remote island popular number 1
Miyakojima Travel · Tourism Recommendation
Ishigakijima, Iriomote Island, Taketomijima, Kumejima, etc ... located in the southwest approximately 290 km from the main island of Okinawa ♪ There are numerous Okinawa islands among the remote islands of 2018 boasting a tremendous travel popularity in recent years It is ◎ It is "Hotspring resort island" which is representative of Japan with its temperate climate and unspoiled nature that the average maximum temperature does not fall below 20 ° C throughout the year ♪ There are Yonaha Maehama beach and Yonaha Maohama beach in the island of about 158.87 km² in size It has popular seaside resort including Shingoku Coast and other scenic points that are indispensable for talking about Miyakojima sightseeing "Three major bridges (Irabu Ohashi, Kamama Ohashi, Ikeama Bridge)", not only sightseeing but also souvenir spots It is a secret of the popularity that tourists do not ever go through as well as the famous "Yukima Museum" and "Miyakojima Kaibaikan Asobitetown" etc., as well as the abundance of sightseeing spots with great nature ☆

【Miyakojima popular sights】
Yonaha Maehama Beach / Shinshigai Coast / Yoshino Coast / Sandyama / Ikejima / Ikeamajima / Ikemajima Bridge / Miyakojima Marine Park / Miyakojima City Tropical Botanical Garden / Heian Azaki Lighthouse / Karimajima / Kamama Ohashi / Ryu Miyagi Observatory / Snow Salt Museum / Miyakojima Haibao Asobi Town / Utopia Farm Miyakojima / etc.
Enjoy all natural fields
Miyakojima is "Activity Heaven"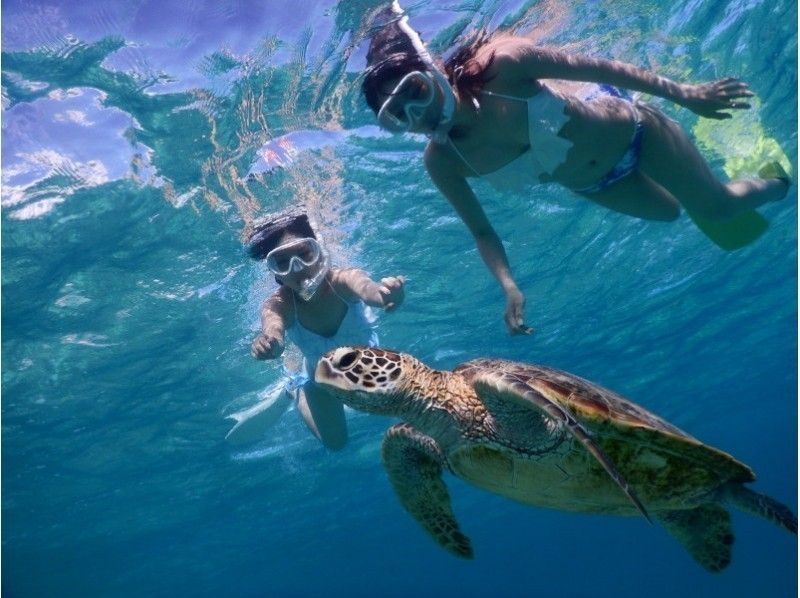 Snorkeling swimming with sea turtle at Miyakojima
Also, ocean, river, mountain, etc ... Activities that you can enjoy in every field, making full use of the rich nature of the southern country Experience · Enriching leisure is also richer points of travel popularity ♪ Abundance of marine sports experience tour that can fully enjoy the sea of ​​emerald green It is a fulfilling lineup that is inexpensive even for popular resorts abroad such as Hawaii ◎ Particularly snorkeling experience that you can swim with sea turtles and SUP (stand up paddle board) that became a classic activity from trends recently etc. Has gained popularity.

Below is the popularity ranking of the 2017 season TOP 10 (Activity Japan reservation number) ☆ Please experience the activity which enjoys beautiful nature by all means together with Miyakojima sightseeing ◎
Miyakojima's only sightseeing bus
HIS Lea Lea Bus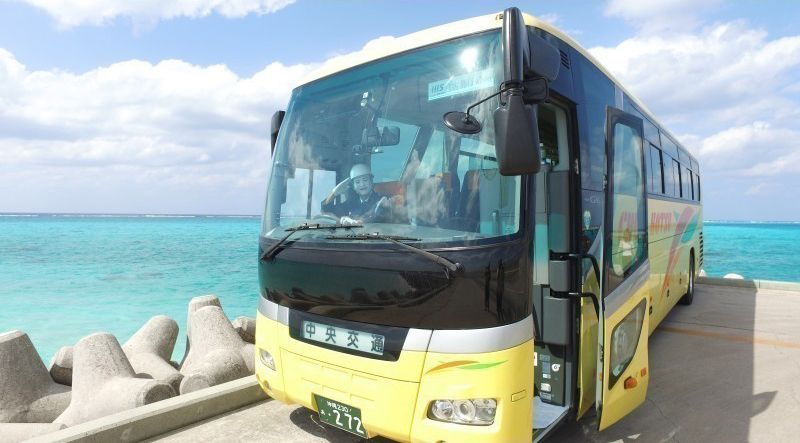 HIS operates the only sightseeing bus in Miyakojima!
Therefore, this time, we recommend the tourism form recommended for those planning to travel in Miyakojima in 2018HIS Lea Lea Go by bus! One day tour of a major tour around the Miyako 5 Island and the 3 major bridges♪ Introduction ♪ Except for private buses, it is the only bus tour in Miyakojima around popular tourist spots ◎ Also, as a bus route, Miyako Kyoei bus, Yachiyo bus, Kyowa bus etc. are operated Scheduling is quite difficult due to the limited number ↓ and it is an attractive tour plan that you can travel around the island at a cheap rate rather than using a taxi ◎

Departing from each hotel in Miyakojima in the morning, you can go around the classic popular tourist spots that guide books take about one day ♪ You can also take a local guide that knows Miyakojima and show you around the island It is a nice point if you are traveling for Miyakojima for the first time. ◎ It is a service unique to this tour that also includes benefits such as sweets ♪ Tour schedule please check the following ☆
[HISLea Lea bus schedule]
Each hotel departure: 8: 30 ~ 9: 25
① Ikeja Ohashi: 10: 00 arrival at 10:00
② Snow salt salt making plant: 10: 50 arrival arrival at 10:50
③ Irabe Ohashi (car window)
④ Beach of Sawada (car window)
⑤ Shimojijima Airport: 11: 45 arrival at 11:45 arrival
※ It will be a car window tour due to traffic conditions
⑥ Miyako each station on the island Lunch: 12: 15 arrival at 13:00 arrival
⑦ Komandjima (free walk): arrive at 13: 30 arrival at 14:30
⑧ Utopia Farm: 14: 50 arrival 15:20 departure
⑨ East Higashi Azaki: 16: 30 arrival at 16:30
Entry to each hotel: 17: 10 ~ 18: 05
RECOMMEND POINTS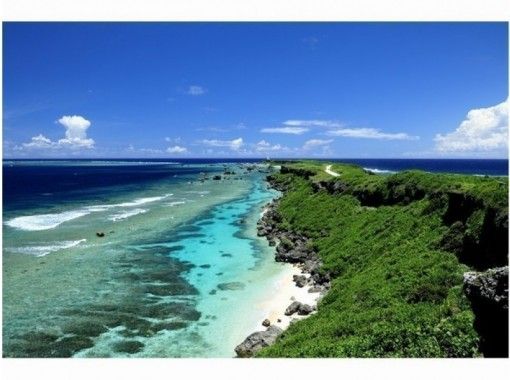 Coco is recommended!
Enjoy the Irabu Ohashi, Miyakojima Three Major Bridge, Kamata Ohashi Bridge! The sea of ​​Miyakojima seen from the viewpoint of a bus without obstruction of vision is a superb view itself ◎ Let's take a lot of photogenic pictures ♪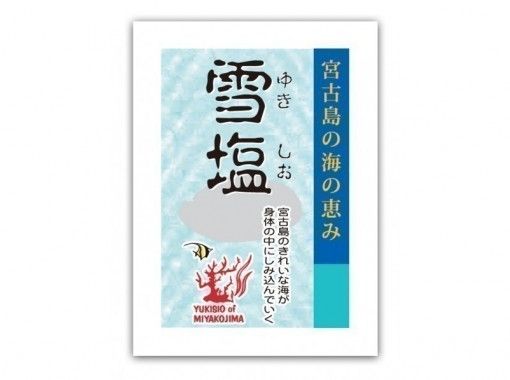 Coco is recommended!
"Higashi Heiani Nagasaki (Higashi Hirosaki)" which is popular also in SNS and Internet media as "the scenery you want to visit once"! Blue sea and sky and majestic rock wall ... Please enjoy the scenic view of nature weaving ◎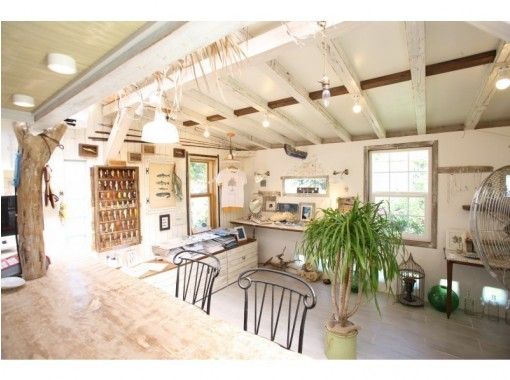 Coco is recommended!
"Kurimashima" scheduled for free walking during the schedule is a fascinating cafe, a cute souvenir shop, a private beach such as a hideaway place full of charm ◎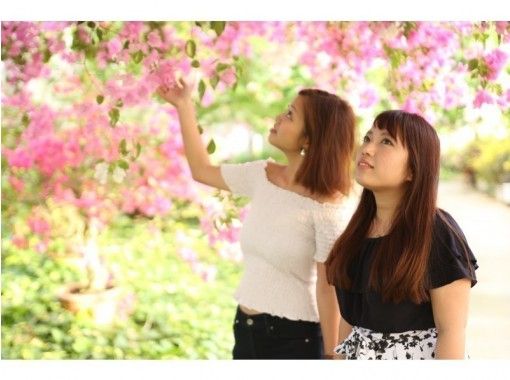 Coco is recommended!
When you reserve HISLea Lea bus you get a ticket for 'Utopia Farm Miyakojima' ♪ SNS shine in the space surrounded by tropical flowers ◎ Increase photos of patch ◎ It is also a charm of Miyakojima travel ↑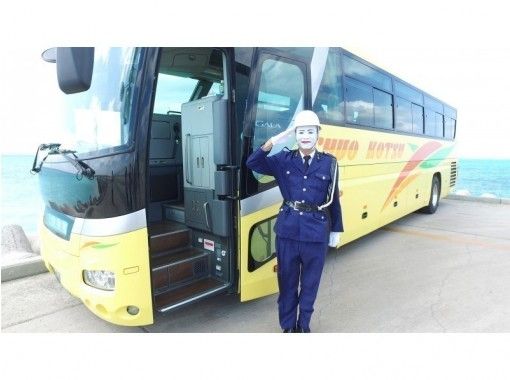 Coco is recommended!
2/26 (Monday), 4/7 (Saturday) will be accompanied by a bus tour ___ MARYOR Mamoru Kimi will accompany you ♪ Talk! It moves! Kimokoai ·: * +. \ ((Ω ω °)) /.: + Memories of Miyakojima travel will increase by one more d (¯ ¯)
RECOMMEND PLAN
Included in price
Bus Fare, Insurance Premium, Consumption Tax, Utopia Farm Miyakojima Admission Ticket, Slightly Present, Snow Salt Ice Cream, Snow Salt Sample
Starting time
8: 30
Time required
About 9 hours
Time required
About 9 hours
Tour date
Every week Monday · Wednesday · Saturday trip

SHOP DATA
[Business Name]
 HIS IS Okinawa
[Handling Activity]
Miyakojima sightseeing tour bus
[location]
〒 9000034 Okinawa Prefecture Naha-shi Higashi-cho 4-15 Koku Building 3F