【Rental Camping Car x Grand Ping】 BBQ Set Plan Recommended ◎ Enjoy camping and outdoor gracefully!
In 2018 popular Grand Ping
Adult outdoor camp
Outdoor movement in Japan that has become a standard now as the popularity has increased as outdoor festivals and outdoor festivals, well-equipped outdoor BBQ facilities, popular campgrounds and so on have been increasing continuously. Many television, fashion magazines and web media also have an extensive outdoor feature set, not only was it accepted as fashion for urban people from its stylish style different from a long ago, as well as stylish cooking as an interior Until the various camping goods such as appliances and the cooking / cooking law called "outdoor food" are reached, the number of people incorporating outdoor into the daily lifestyle has increased rapidly.

Activity Japan also attracts attention from around 2015 and again attracted attention to the luxuriously luxurious camp style "Grand Ping (glamping)" which was introduced a number of times, and attracted attention again for women and family groups in their 20s to 40s There are more people who enjoy fashionable and photogenic outdoor camping styles that have never existed in the center. A luxurious time ─── Grandping has gained a lot of support from those who have been poor outdoors until now, preparing comfortable sofas and tables on a trendy tent and enjoy full barbecue with authentic cookware "Adults It is camping.
With rental camper
Enjoy Grand Ping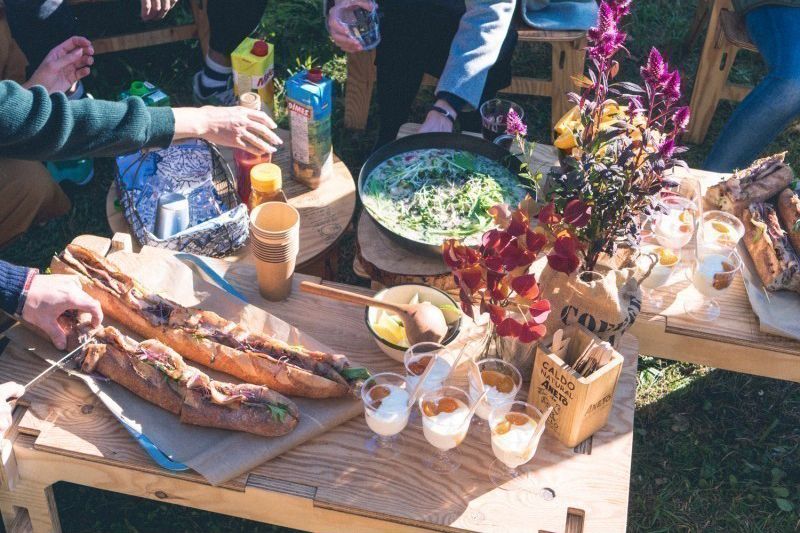 Grandping to enjoy authentic cuisine side by side
Alongside that "Grand Ping (glamping)" now a great deal of attention can be enjoyed at a cheap price far beyond imagination "Rental Camping Car Travel". In Activity Japan, you can use up to five people entitled "Camping to Travel"Campervan rented for 24 hours a night 21,600 yen (tax included)We are accepting reservations for plans that you can use at the price of your favorite camping car Life, this time for the people in Tokyo and Chiba, Kanto area, a set of tools and equipment necessary for Grand Ping and rental We prepared a plan that you can enjoy a camper with a cheap set. 24 hours luxury experience guideed by special company "Camero Car rental" which carries out the network all over the US "El Monte RV" ☆ Please enjoy special outdoor ◎
RECOMMEND POINTS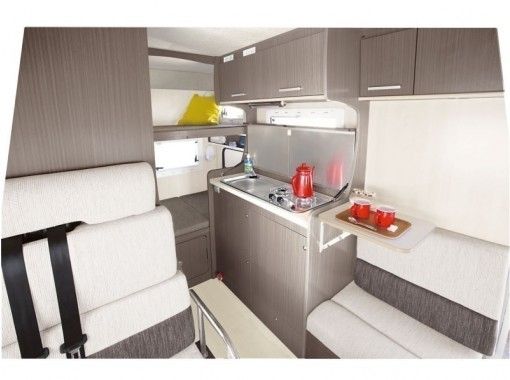 Coco is recommended!
The rental camper is available for "Cord Leaves" "Cordobanks" "Crescent Voyage TYPE-W" ↑ etc. Although you can not choose the car type in the rental plan, the indoor comfort environment of all three models is a popular lineup with origami ◎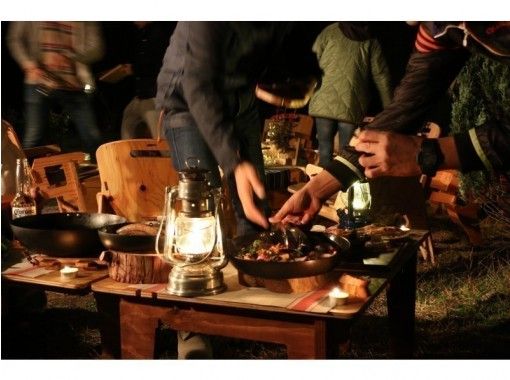 Coco is recommended!
A super-first-class coordinator who is active in the camp scene accompanies it, setting up the best environment while enjoying other activities on the site or enjoying nature, so even beginners of outdoor can relax "Grand Ping" Enjoy it ◎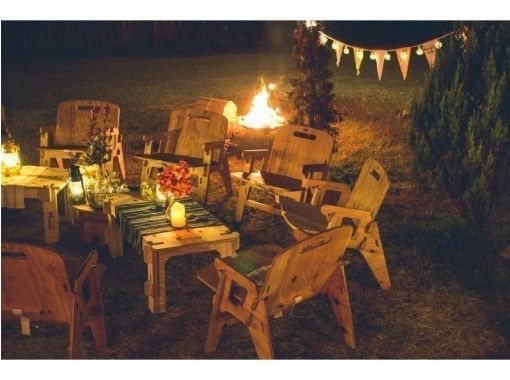 Coco is recommended!
Grandping's biggest attraction is to spend luxurious hours that you can not taste in everyday ♪ A special time in a fashionable and comfortably coordinated space that emerges in the great nature is also a flower blooming with friends and family talks ◎ A starry sky which is impossible in hotel stay ☆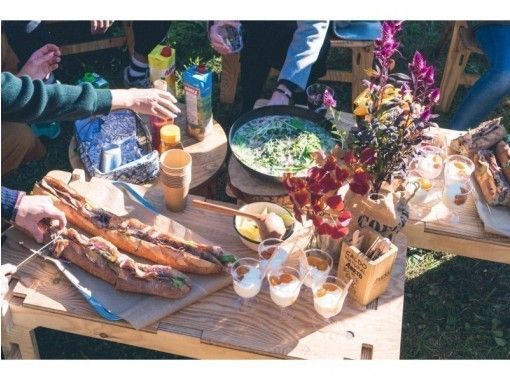 Coco is recommended!
You can choose the BBQ (barbecue) course of the commitment menu by adding an option ◎ The luxurious dinner · lunch time which tastes authentic cuisine in outdoor style can not be closed even for first-class restaurants ☆ Please enjoy the real pleasure of Grand Ping Please give
RECOMMEND PLAN
Rental Camper / Grand Ping

プランID:20270
El Monte RV Japan
80,000

yen~

​ ​(tax included)
Traveling with camping cars is popular America 's nationwide network of camper car rental specialty company "El Monte RV" landed in Japan! "Photogenic outdoor journey will come true!" "Grand Ping equipment rental" and "Camper car rental" are a great deals set plan! Since the attendant staff accompany themselves from the meeting place to the dissolution place, you can enjoy it with confidence in the first person, from how to use the camp car to how to operate, how to set up a tent of the Grand Ping style and a barbecue workshop. When combining with other activities (kayak · rafting etc.), staff will prepare for tent setting and barbecue while enjoying activities, so you can make effective use of time. If you are tired of driving a camper, or you are worried, attendant staff can do the driving instead. It is also recommended for group trips, corporate trips! !
Plan flow (24 hours)
1. Campercar Rental (with dispatch option)
2. To the destination such as a campsite (please reserve each campsite individually)
3. After arrival the staff set up Grand Ping (Please freely spend it during that time)
4. Accommodation in Grand Ping, Camper
5. Return the camper back by the designated time
Included in price
It will be a set fee of a set of camper cars and a Grand Ping set. (Up to 5 people per car)
Insurance fee
Interpersonal compensation ... unlimited
Objective compensation · · · unlimited (deductible amount 100,000 yen)
Personal injury · · · 30 million yen per person
Vehicle compensation · · · 1 market value per accident (exemption amount 100,000 yen)
Additional options
BBQ workshop / person 3,500 yen
BBQ Stove / Table 1,080 yen
 ※For those who ordered BBQ, facilities for BBQ are also included. Please select one who rents the stove separately.
Table / leg 1,080 yen
 ※The table for Grand Ping is included in the regular price. Please select one who needs a separate table rental.
Chair / piece 540 yen ※ Chair for Grand Ping is included in regular price. Please select one who needs a separate table rental.
CDW (Vehicle Accident Indemnity Amount Compensation System) / day 2,700 yen
 ※If you join this policy before departure, you are exempt from charges in case of an accident. Although it is optional, we recommend our customers to join the policy against emergencies.​ ​
Dispatch / takeover service (Funabashi-shi) / Terminal 3,240 yen It is possible to use the delivery and takeover service only from 10: 00-18: 00.
Please understand that it may not be possible to provide the service depending on the reservation situation etc.
It is necessary to secure a parking space (parking lot etc, total length 5 m, total width 2.1 m, total height 3 m) to the destination. The parking lot usage fee will be borne by the customer.
Basically dispatch and withdrawal, thank you in the same place.
Please prepare a copy of your license (front and back) by the day.
Distribution / takeover service (Narashino, Ichikawa, Kamagaya, Yachiyo, Shiroi, Urayasu) / Base 4,320 yen
Dispatch / takeover service (Chiba City, Matsudo City, Kashiwa City, Edogawa Ward, Katsushika Ward) / 5,400 yen
Dispatch and takeover service (Sumida-ku, Koto ward, Taito Ward, Chiyoda-ku, Chuo-ku, Minato-ku, Bunkyo ward) / 6,480 yen
Arrival and withdrawal service (Shinagawa Ward, Ota Ward, Arakawa Ward, Adachi-ku, Kita-ku, Toshima-ku, Shinjuku-ku, Nakano-ku, Suginami ward, Shibuya-ku / 7,560 yen
Distribution and takeover service (Itabashi-ku, Nerima-ku, Saitama-shi, Tokorozawa, Yokohama-shi, Kawasaki city) / 10,800 yen
 ※All the displayed prices are displayed including tax.
 ※The above is the basic charge.
 ※Prices may vary depending on the schedule, so please see the price list displayed after selecting the schedule.
Starting time
11: 00/12: 00/13: 00
Available age
18-year-old~
Schedule
January - June
Assemble point
2-7-1 Shibayama, Funabashi-shi, Chiba (Suzuki Auto)
▼ If you are coming by car
About 10 minutes from Hanawa IC
▼ Arriving by train
Approximately 10 minutes on foot from Toyo Rapid Railway Hasama Station
※ If you contact us in advance, we can pick you up at the station.

SHOP DATA
[Business Name]
 El Monte RV Japan
[Handling Activity]
Camper / Rental / Grand Ping
[business hours]
8:00 to 20:00
[location]
Shibayama 2 - chome 7-1, Funabashi, Chiba 2740816 (Suzuki Auto Inside)