【Entry reception end】 SUP race "2017 Sea breeze cup" August 20, 2017 Shizuoka prefecture Numazu city Beef Wagashima coast is held!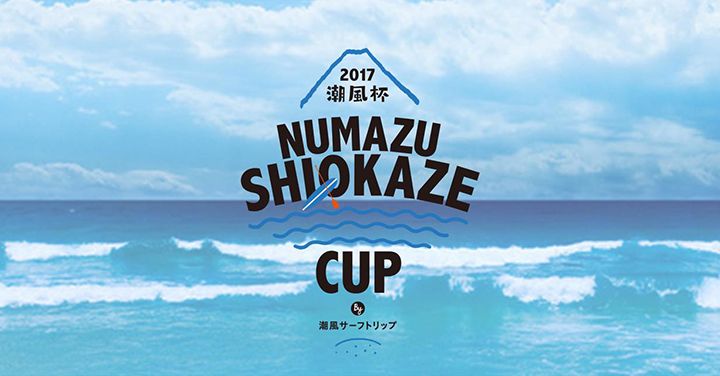 2017年は終了しました
潮風杯2018のご予約はこちらから
The other day SUP race event sponsored by Activity Japan " The 3rd Yamanakako SUPer marathon"The report of the super popularity activity SUP (stand-up paddle board) race competition is showing everywhere everywhere!

This time in Shizuoka Prefecture Numazu City Beef Wagashima Coast of SUP race "2017 sea breeze cup" entries will be accepted Receive a closer detail of the convention summary ◎ Enjoy at the venue in addition to the SUP race "SUP Yoga Experience Course We also start accepting reservations for ♪

Participants can join even elementary school students, of course, even beginner paddler is welcome to participate in the "2017 sea breeze cup" and please fully enjoy the sea in Numazu in Shizuoka Prefecture ◎ Make memories of summer of 2017 with SUP (Stand Up Paddle Board) Let's
What is the sea breeze cup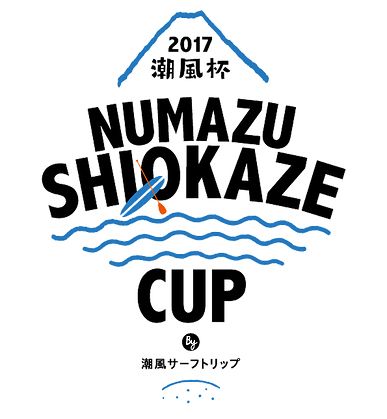 We will hold a SUP race in Numazu this summer. SUP stands for stand-up paddle, it is a marine sports that anyone can enjoy easily by doing a combination of a large surfboard and a water paddle. Together with the race, we will hold the SUP experiences meeting and SUPYoga. Please let us know the enjoyment of the sea through SUP.

Organized by: NPO corporation Higashi Suruga Bay Marine Sports Promotion Organization
Cooperation : Yokosuka paddle club, Club · Baobab, Du Mail · Okawa
Sponsored: Numazu City, Nippon Sappyoga Association, Japan Stand Up Paddle Association (SUPA), Japan Wind Surfing Association (JWA), Japan SUP Promotion Organization
Sea breeze cup entry
All course beginner warm welcome!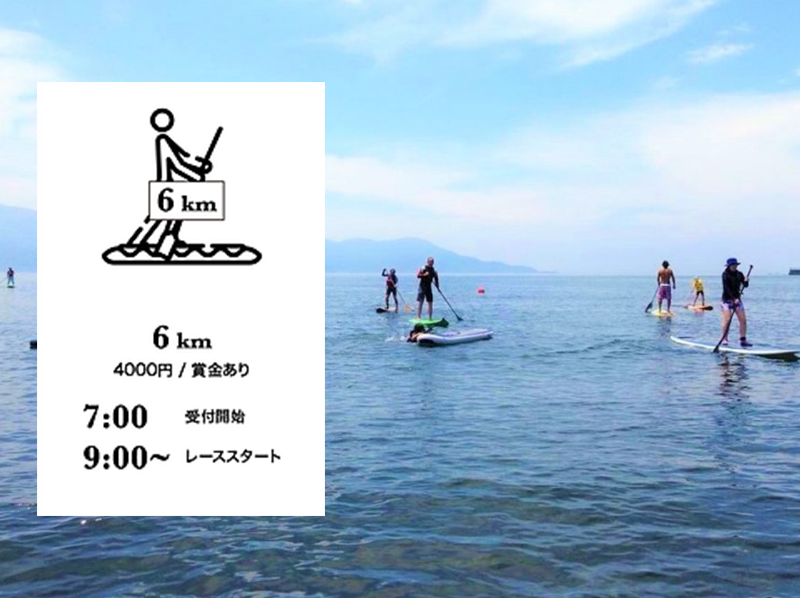 SUP "6km race" entry
【Inflatable: full open】
Reception start: 7: 00
Race start: 9: 00
Per participant 4,000 Yen (tax included)
Best 3 has prizes!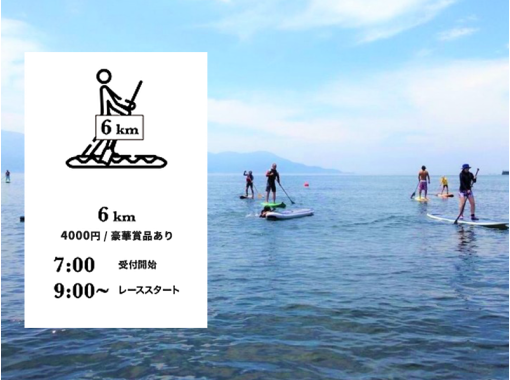 SUP "6km race" entry
【Hard board: Full open】
Reception start: 7: 00
Race start: 9: 00
Per participant 4,000 Yen (tax included)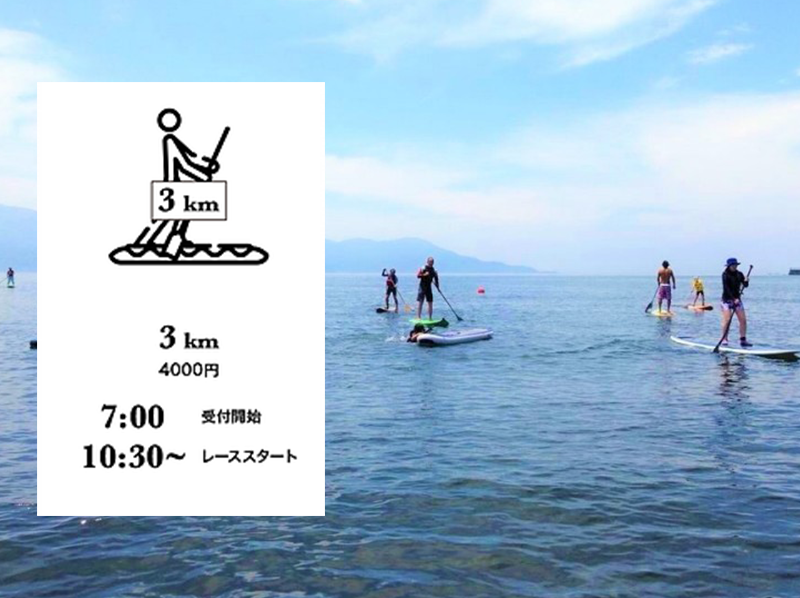 SUP "3km race" entry
【Inflatable: 12 · 5 or less】
Reception start: 7: 00
Race start: 10: 30
Per participant 4,000 Yen (tax included)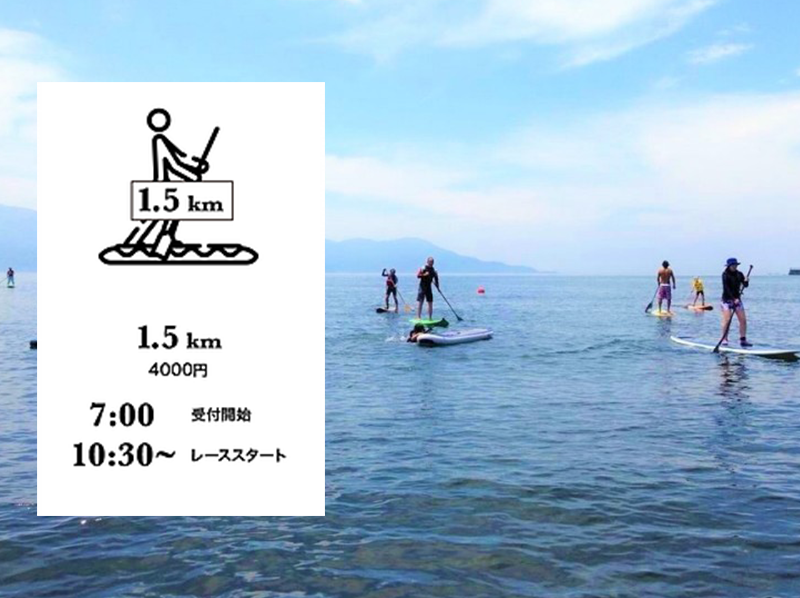 SUP "1.5 km race" entry
【Full open below 11 · 5】
Reception start: 7: 00
Race start: 10: 30
Per participant 4,000 Yen (tax included)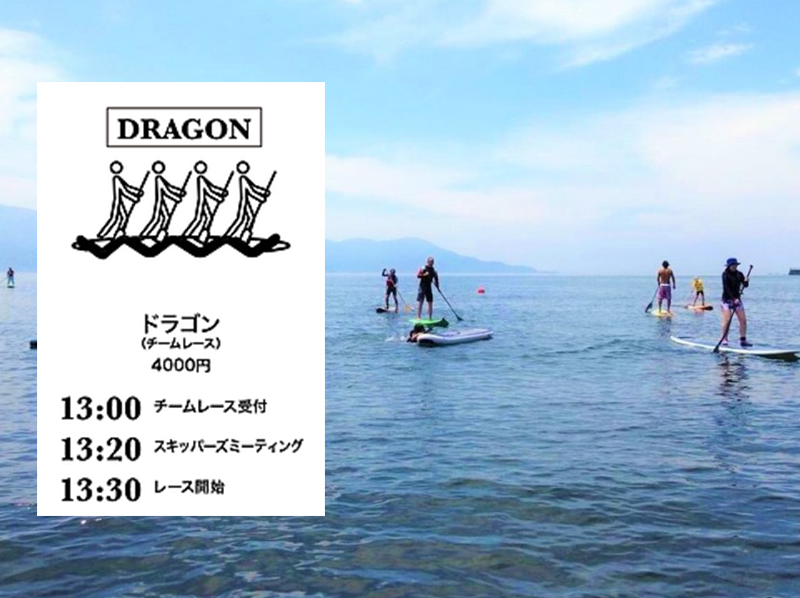 SUP "Dragon (team race)" entry
【1 team 4 people】
Reception start: 13: 00
Skippers Meeting: 13: 20
Race start: 13: 30
Per team 4,000 Yen (tax included)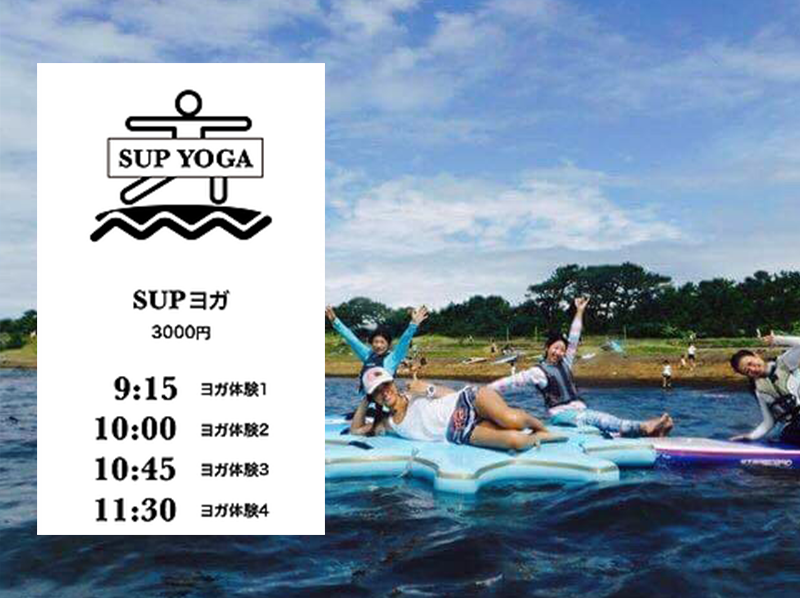 SUP Yoga Experience ~ Beginner welcome!
Let's touch the fun of SUP yoga ♪
① 9: 15 - 2: 10: 00 - 3: 10: 45 - 4 11: 30 -
Per participant 3,000 Yen (tax included)
Summary of the Oshoken Cup Tournament
[Official site]
Https://www.numazusup.com/
[Participation fee]
◎ Various eyes 4,000 yen
◎ 4,000 yen for team race team
◎ Late entry +1,000 yen (8/1 to 8/10)
* Teams that are participating in individual races are eligible for a team participation fee of 2,000 yen.
[Entry Period]
Sunday, June 18, 2017 - Monday, July 31, 2017
※ Late entry is from August 1 (Tue) to 10 (Thu)
[Eligibility]
Those who have health management like ocean in all the competitions, that self-rescue can be surely done. SUP is at least elementary school student.
[Contact Us]
Du-Mail Okawa
Shimokazu Inuko, Numazu City Shizuoka Prefecture 410-0823
 TEL 055-931-0676
 FAX 055-933-4574
Responsible Okawa Shun 090 - 7607 - 9996
E-mail: shiokaze.numazu@gmail.com
Sea breeze cup venue surrounding map
Sea breeze cup convention regulation
1. Responsibilities The executive committee of the convention is not responsible for any damage to personnel and tools. Participating players must apply for participation at their own responsibility and must also add insurance. All responsibility belongs to participating players. Each player is responsible for deciding whether to start or whether to continue the game. There are cases where a player who needs rescue is caused to abandon a board. Players who can not agree with these will lose qualification to participate in the tournament.
2. Be sure to install the leash cord. If you are obliged to wear a life jacket, wet suit etc, follow this.
3. Pictures, videos, etc. in the convention may be exposed to the media. Regarding personal information at the time of application for participation, we will strictly control and protect thoroughly based on relevant laws, regulations, political ministerial ordinances, regulations, and ordinances. Personal information provided by participation application will be used for various procedures of this tournament (inquiries · notice of winning result etc.).