Yokohama FC Home Final · 11/12 (Sun) Nippatsu Mitsuzawa Stadium Fuziano Watching Okayama & Warming up Tour with tickets on sale
Yokohama FC Home final game
Cheap tickets on sale!
As a player of the professional football league, Japan's football legend active in the world's oldest age "KING KAZU (King Kazu)" Miura Tomoyo (Mr. Kazuyoshi Miura) belongs to Meiji Yasuda Life joins the J2 League Yokohama FC home game , We started selling reservation tickets with warming-up tickets at Activity Japan! !

Yokohama FC's home stadium, Nippatsu Mitsurusawa Stadium, is the only stadium dedicated to football in Tokyo and Kanagawa Prefecture! The pitch is close to the stand and the presence is amazing that you can feel the players close up ◎ Yokohama FC · Not only football fans, but also those who watch the first soccer game and participate with children Recommend special tickets ◎

Yokohama FC with notable players such as Kazu and FW Iba player who ranked top in J2 scorers this season ◎ Meiji Yasuda life as of October 22 (Sunday) ranked No. 9 in the league! ! And the day of the 2017 season home final game! ! Let 's cheer for you at home Yokohama so that you can aim at even the top ♪ (' θ `)

プランID:19369
Yokohama Halleye Sports Club
3, 100

yen~

​ ​(tax included)
Meiji Yasuda Life It is a very profitable plan with "Warming-up tour" attached to the Yokohama FC matchmaking ticket belonging to the J2 league, with which players can be seen in close proximity! Date and time: Sunday, November 12, 2017 13:00 Kickoff opponent: Fuziano Okayama Venue: Nippatsu Mitsuzawa Ballpark Seating type: Home A For free seat seating charts, please see below. http://www.yokohamafc.com/ticket/price ★ ★ Kanagawa Prefecture · Tokyo's only football stadium ★ ☆ ● Recommend to those watching football for the first time! It is a stadium where first-time people can relax with confidence! Since the general stadium has a track track around the pitch so that it can be used even in athletics, the distance from the pitch will be far from it. Yokohama FC's home stadium, Nippatsu Mitsurusawa Stadium, is the only football dedicated stadium in Kanagawa Prefecture and Tokyo, so there is no track track, so the distance to the pitch is very close to 5 meters! Those who came to the stadium for the first time are overwhelmed by their proximity! !
RECOMMEND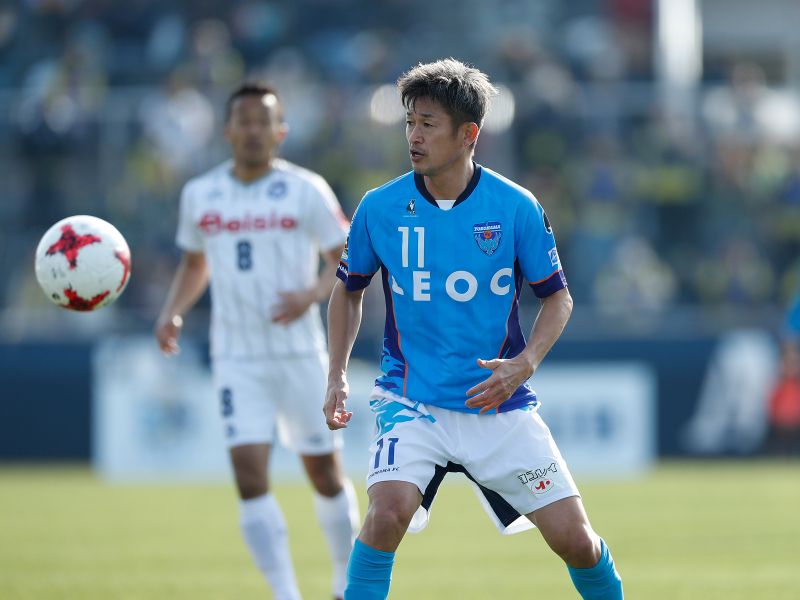 Coco is recommended!
As a player of the professional football league belongs to Miura Tomoyoshi of former Japan representative that King Kazu who is active in the world 's oldest age! It may be possible to witness the moment of participating in the game and deciding the goal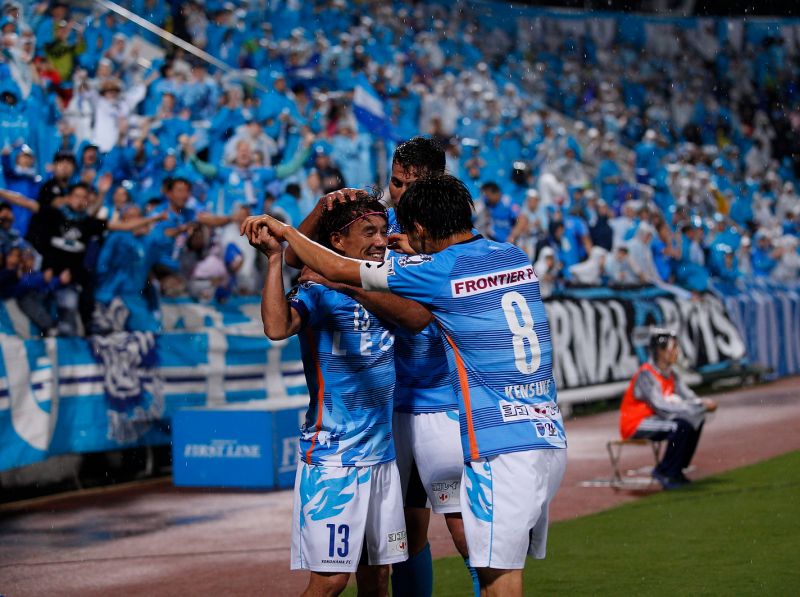 Coco is recommended!
"Nippatsu Mitsuzawa ball stadium" is a stadium dedicated to football with a capacity of about 15,000 people! ◎ You can enjoy a powerful football match because the distance from the audience seating is close to ◎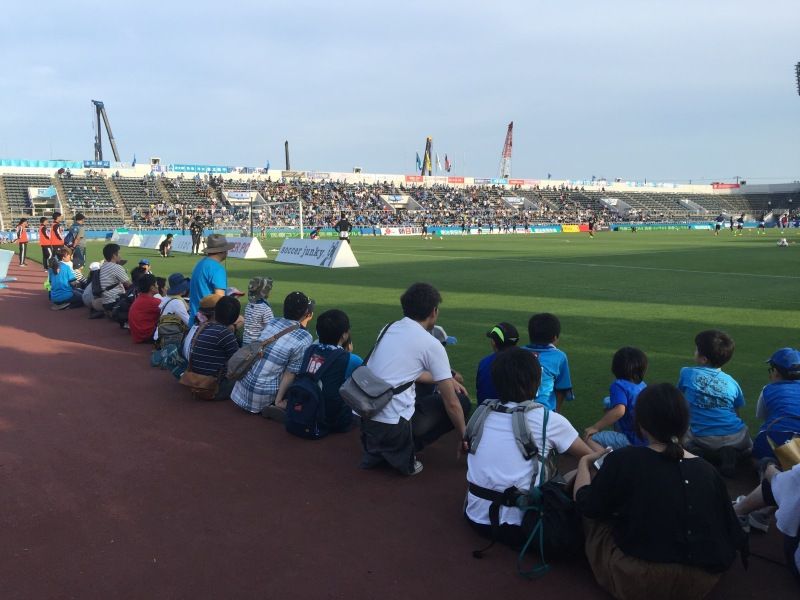 Coco is recommended!
Special tickets to watch the players' warming up from the pitch level! ◎ You will feel the approach of the players who sweat before the game and the fragrance of the turf of pitch etc at the latest ◎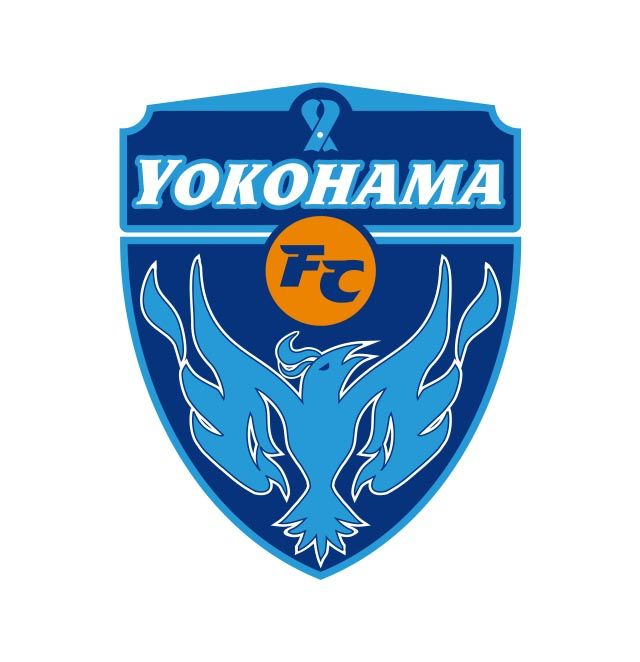 Coco is recommended!
Yokohama FC is a professional football club affiliated with the J League (Japan Professional Football League) whose home town is Kanagawa Prefecture Yokohama City founded in 1999 ◎ The catchphrase for the 2017 season is "BE BRAVE - All together"!
Sales ticket overview
[Fight card]
Yokohama FC VS Faziano Okayama
[Match schedule]
Sunday, November 12, 2017 13:00 Kick off
[Aggregation time / place]
12: 00 / ticket exchanging tent outside the office
[Venue]
Nippatsu Misuzawa Stadium
[Seat type]
Home A Free seat
[Price]
grown up:3, 100Yen (tax included)
Target seating type: Home A Free seat ※ above high school student ~
child:1,100Yen (tax included)
Target seats: Home A Free seats * Elementary school students to junior high school students
<Included in price> Viewing fee · Warming up tour · Sales tax
[Selling agency]
 Yokohama Halleye Sports Club
Venue surrounding map · Access
[location]
〒 221 0 855
3-1 Mitsuzawa Nishi-cho, Kanagawa-ku, Yokohama-shi, Kanagawa

<Arriving by train>
① From JR "Yokohama" west entrance municipally or by Sotetsu bus (6th to 11th stops) Get off at "Mitsuzawa General Grand entrance" 2 minutes on foot
② 15 minutes on foot from the Mitsuzawa-machi Subway Municipal Subway Station
Information
[Minimum number of people]
1 person
[Number of reserved people]
1 to 100 people
[Duration]
Sunday, November 12, 2017 (Sun)
[meeting time]
 12:00
[The meeting place]
Outdoor ticket exchange tent
[Reservation deadline]
Before 3 days
Advance preparation
[About clothes and belongings]
Please come with footwear with a flat bottom
[About rental items]
No special requirements.
About payment / cancellation
[About payment]
Advance credit card payment only.
[Payment method]
Advance credit card payment only.
 Indication on Specified Commercial Transactions Law
[About cancellation]
Please note that in case of cancellation by a customer, the following charges apply.
Previous day: 100% That day: 100% without prior notice Cancellation: 100%
[Regarding discontinuation]
If a game can not be held due to stormy weather etc. will be canceled.