Kansai Skydiving Experience Started at Wakayama Nanki Shirahama!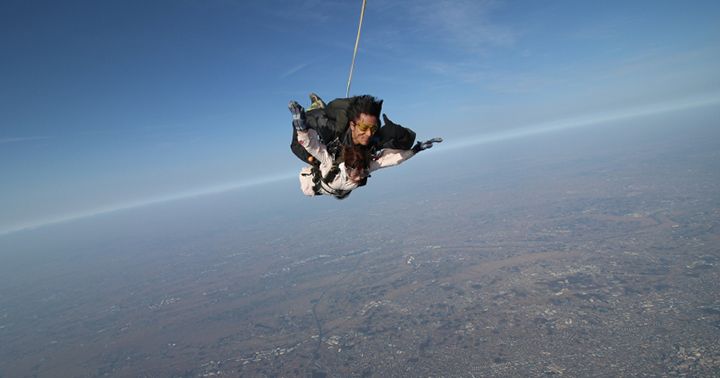 Finally, we started accepting reservations for flight experience plan of 'Skydiving' which will be the first activity for Japan! The place I wait in awaited is Nanki Shirahama (Nanaki Hirama), Wakayama Prefecture, which is a popular tourist spot which is one of the hot springs in Kansai! Sky dubbing experience with strong flight images in tropical resort areas such as Hawaii and Guam due to the influence of media such as television and magazines, but that is also supposed to be it Because the number of shops is limited in Japan, the handling at reservation site It is less rare experience type leisure.

The shop to introduce this time is the "Nanki Shirahama Skydiving Club" which carries out experience tour plan tour of skydiving throughout the year. A veteran instructor who knows the sky and the wind who is a veterinarian, who is enrolled, gives courteous explanation and guidance before flight and entertains sky diving safely. "Leisure activity that you want to experience once in a lifetime" The most popular skydiving of the toppings. If you are in doubt, you should absolutely challenge ◎ This time we will explain the plan fee, required time, necessary belongings and reservation method in detail!
Preparation · Clothes · Equipment
On the sky diving tour of the Nanki Shirahama Skydiving club, all equipment required for experiencing equipment such as jumpsuits, harnesses, parachutes and skydiving are included in the price. Let's challenge your flight with easy-to-wear clothes such as sneakers. Please be sure to bring your identification card as it is necessary at the reception!
Target age · Experience qualification
On the skydiving tour of the Nanki Shirahama Skydiving club, those who are healthy 12 to 65 years old and 145 cm or more in weight 40 kg to 80 kg are eligible for skydiving experience. In addition, minors should join us with parents. Even beginners can join safely and secure if they meet the conditions ◎
Flow of experience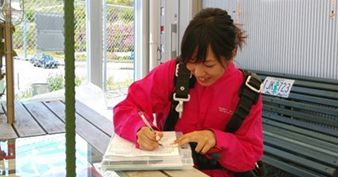 1. When you arrive at the Nanki Shirahama Sky Diving Club, let's finish your reception first. Here you will receive basic explanations and notes on skydiving and explanations about insurance. Do not forget to bring your identification card such as a license.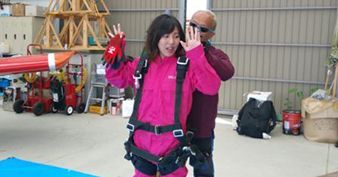 2. Change to jumpsuit and equip the equipment such as harness. The instructor will carefully lecture the basic behavior such as the sky diving aerial attitude. The tension and excitement of excitement will increase steadily and steadily.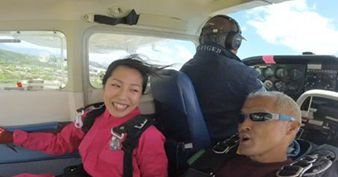 3. If you receive a lecture firmly, take a Cessna aircraft and take off to the sky of Nanki Shirahama. It is quite difficult to get on skyscan as well as Cessna aircraft. The view of Nanki Shirahama seen from the sky is very exciting!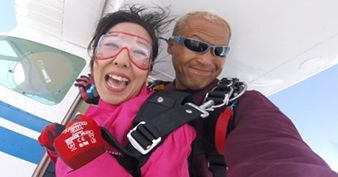 4. Dive with courage from the 8,000 feet (2.5 km) in the sky! Of course the beginner is a tandem flight that flies with a skilled instructor, so let's leave with the basic attitude you learned!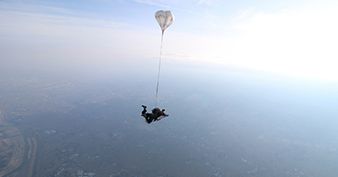 5. When the parachute opens, it takes about 5 minutes flight time to the ground. Let 's enjoy the spectacular view of Nanki Shirahama from a higher perspective than birds. The feeling of flying in the sky at sky diving is a special experience that absolutely can not be experienced elsewhere.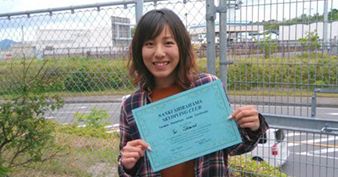 6. If you are having too much fun and finish your flight in a flash and landing on the ground, you will receive a "achievement certificate" which is a proof of a courageous person. Let's play excitement at home as you can receive video data that is being experienced together. Thank you for your hard work!
Plan price · Details
[Operator]
Nanki Shirahama Sky Diving Club
[Experience fee]
50,000 yen (tax included)
[Included in price]
Experience expenses · Hand shooting video · Entry fee · Insurance fee · Equipment rental fee · Facility use fee
[Age / body height weight limit]
12 years old ~ 65 years old 145 cm or more Weight 40 kg ~ 80 kg
[The meeting place]
Nanki Shirahama Airport Parking lot
※ Pickup from JR Shirahama station is also accepted