【AJ PUSH】 Minamiizu Naki "Hitorizo ​​Beach" Popular snorkelling experience! Started accepting the season's reservation for 2018 at the predefined premium price!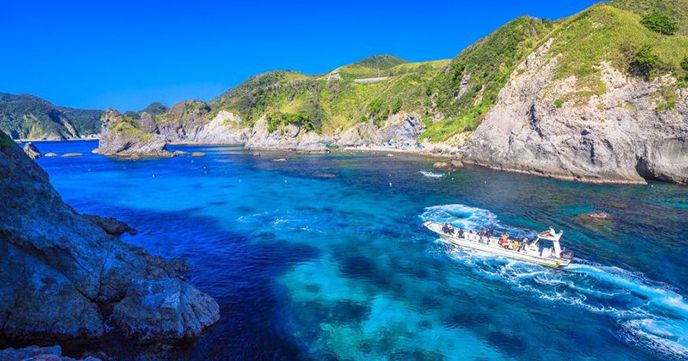 ※ 4 Mon limited Early Bird reservation has ended ※

SNS and other media such as the superb view of the blue shining sea have become popular and popular plans filled with reservations Popular plan Snorkeling experience at "Horizo ​​Beach" in Shizuoka Minamiizu Naki area. This season also started accepting reservations from July 2018! This time as soon as possibleMARINE SOFT SHIMODA (Marin soft Shimoda)We will guide you with the special price of ACTIVITY JAPAN . Eastern Kyoto good Izu accessed from within the area high transparency weave in Please experience live the "blue miracle"!

Plan ID: 21081
Marine Soft Shimoda
At the southernmost tip of Shizuoka prefecture, Minami Izu is the beach at Hirizo Beach on the border between Ichinosaki and Naki. It is a popular place called "the last secret of Izu" that can not go there. Even in the vicinity of Kanto and Izu Peninsula, outstanding transparency and thickness of fish shadows do not allow other beaches to follow as snorkeling points! On Hiriso Beach, parking lots and accommodation facilities are crowded at the peak season because it is not possible to land except on board a ferry on a middle wood. Avoid such congestion on this guided tour! We stop at private parking lot and we are transferring. As a beautiful coast, it spreads with net photographs and word of mouth, and the word "I want to introduce Hiriso beach" is also picked up by google 's commercial for New Year' s Day. In the height of August, the popularity is getting more popular as admission control is done! In order to fully enjoy such popular Hiriso, participation in guide tour is recommended. Although it is a popular beach, there is a danger on the coast, and a guide that knows Horiso Beach if it is a guided tour will guide the best snorkelling point of the day. Also, you can enjoy it until September! The water temperature is high even in September, you can enjoy the fish shades enormously. It is also recommended for girls' day day trip spots in the Kanto since you can also shoot photos to instantiate.
About this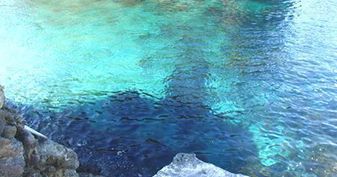 "Hirizo beach" located in front of Minamiizu Ichinosaki is called "last secret place" that can not be reached by walking. You can access points only by taking a ferry from Nanki Ichi Naki. There are scenic points of diving and snorkeling, and the beauty of the sea is shining blue as you breathe even just watching from the shore.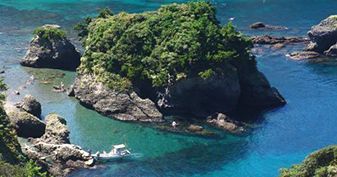 At Hirizo Beach, located at the southernmost tip of Izu, the transparency is the highest at the time of the descent, and its transparency is clearly visible to the 5 meter rocky place. Moreover, it is a factor called a mysteriousness that we can not cross the beach unless conditions and conditions such as weather are complete. And it is a popular point that keeps popular number one popularity of domestic popular snorkeling spots for many years.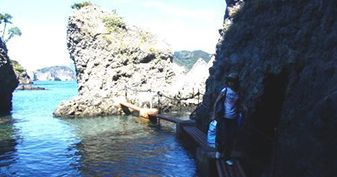 In addition to shipping fee and instructor guide fee, this plan includes all the rental items necessary for Hizorihama beach snorkel. Shower facilities usage fee and lunch fee are also included so you can enjoy snorkeling with confidence. If you are in Shimoda city you can also pick up and pick up, so please contact us at the time of booking.
Information
[Operator]
MARINE SOFT SHIMODA (Marin soft Shimoda)
[Experience fee]
One person: 12,960 yen (tax included)
[Included in price]
A mask, snorkel, fin, marine shoes, a wet suit, a life jacket, shower usage fee, instructor fee, pick-up service, ferry fee, lunch​ ​
[Participation age]
6 years old ~
[Duration]
July to September
[The meeting place]
Shizuoka Prefecture Kamogami-gun Minamiizu-cho Kamigamo 157 (* Alliance parking lot, not a place of implementation)
Shimoda city (available upon transfers to the nearest station or accommodation)