Exploring mysterious caves the world envies "Okinoerabujima Caving"
Kagoshima Prefecture A remote island "Okinoerabujima (Okinagawa-jijima)" located in the southwestern part of the Amami Islands and surrounded by beautiful sea is a place called "caving sacred place" where caving enthusiasts admire. There are 300 large and small caves under the island and it is said that caving (cave exploration) tours that can be experienced to the level from beginners to advanced players sponsored by the Okinoerabujima Caving Guide Federation are gaining popularity. In this AJ PUSH we introduce rimstone course which can be participated even by beginners even with craft guide guidance.
About this
A beautiful shining stalactite is said to take ten years to grow 1 cm. It is one of the factors that many people gather at the Okinoerabujima caving for mysterious character of deteriorating when taken out of the cave. Please experience the gems born of nature in life.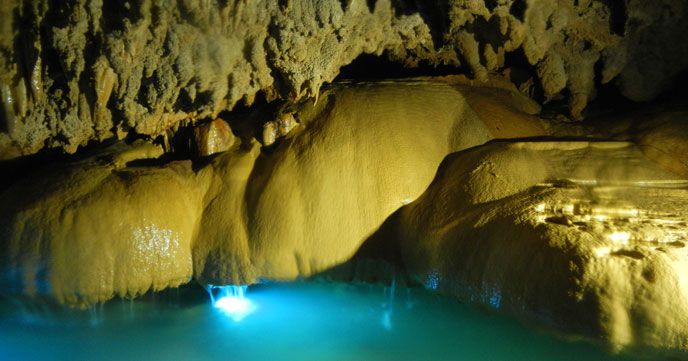 The rim stone course to introduce is a representative tourist spot of Okinoerabu Island trip where civings beginners can feel free to participate. Recently, courses traveling Okinawa islands and Yoron islands through Kagoshima remote island through Okinawa travel are gaining popularity.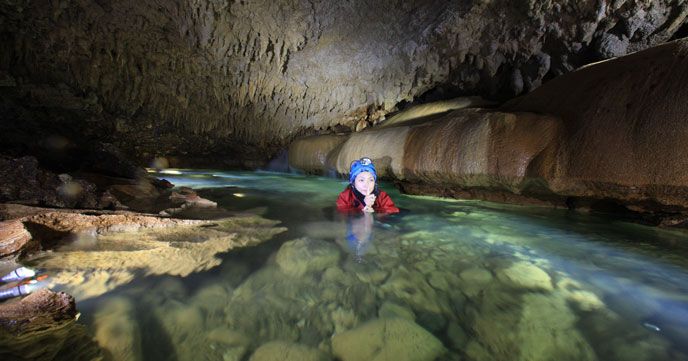 In the plan that even beginners can enjoy, equipments such as caving suits, helmets, headlights and equipment and insurance are all included. Let's explore to the world's leading caves according to the instructor's instructions!
Information
[Operator]
Okinoerabujima Caving guide Federation
[Experience fee]
16,000 yen per participant (tax included) ~
[Duration]
Year-round held
[Time required]
2-3 hours
[Participation age]
10 years old~