For the first time in Okinawa, the cape Meiwada "Blue Cave" snorkeling recommends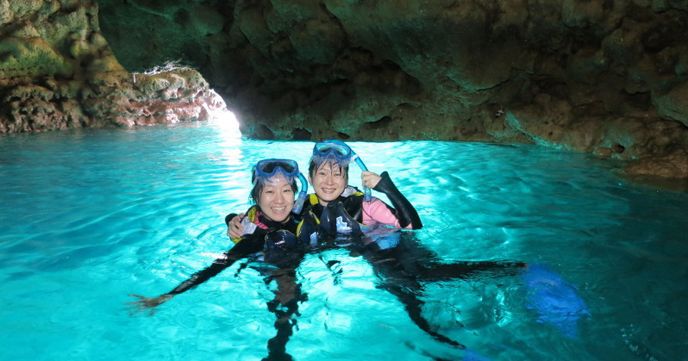 From winter to spring there are also a lot of people going on a trip to Okinawa as air tickets and hotels are cheap. As for the trip of Okinawa it is charm that you can enjoy marine activities all year round! ! So I will push "Blue cave" entered from Onna village Masaki famous for diving and snorkelling tour spots this time!
About this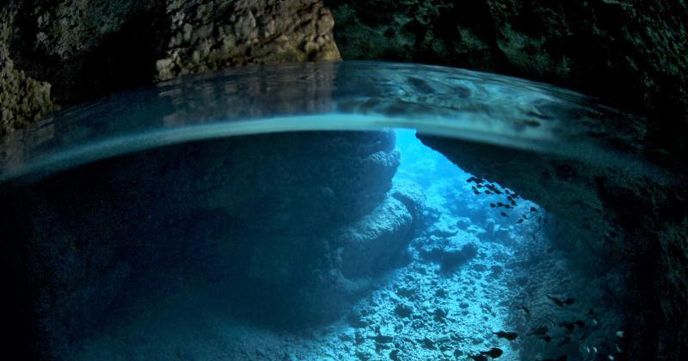 "Blue cave" is a cave that was born by erosion of seawater. Tours such as diving and snorkeling are actively carried out in that mysterious space which shines brightly as the sun's light reflects, and many people visit from across the country. It is famous as one of the most popular marine activity spots in Okinawa main island.
If you are new to Okinawa, snorkelling that you can enjoy with ease is recommended. Many plans are available for plans that can be booked even by groups, such as students, graduation trips and girls' journeys. There are lots of coral reefs and tropical fish in the blue cavern and its surroundings, and if you look through the ocean, the moving sight is expanded.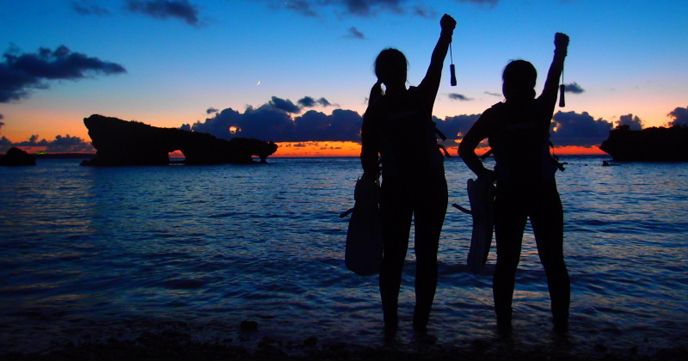 Night snorkel entries to points from the evening where the sun is dusk is also very popular. Numerous larvae in the cave shine like a planetarium, and it also gives off a different charm from daytime. On Okinawa trip, it is recommended to plan activities to enjoy nature at night.
Information
[Price lowest price]
2,100 yen per participant (tax included) ~
[Duration]
Mainly held throughout the year
[The meeting place]
Depends on plan such as hotel pickup and shop collection