Points famous for surfing in Japan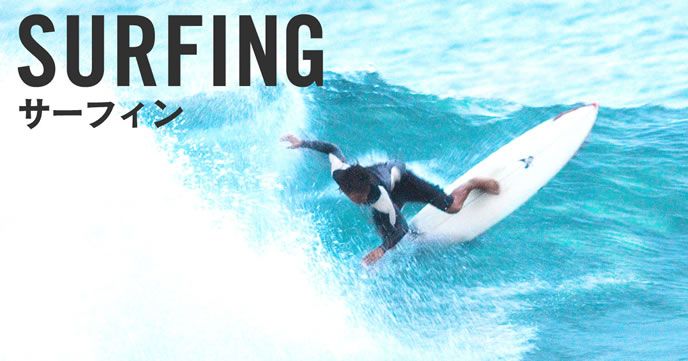 Where is Major Japanese Mecca in Surfing?
Japan is an island country surrounded by the sea in all directions, waves can be seen on the coast and surfing is also a major country.
Overseas surfers are also famous for having four seasons and typhoons that draw attention.
In the spring spring one thrown blows and brings waves to the Pacific side. Also during the typhoon season from the summer to the fall, swells come in around the 20 ° north latitude There are so many surfers who are looking forward to this!
And in winter, the seasonal wind blows and brings waves to the Sea of ​​Japan.
In Japan where waves come out in various places throughout the year like this, the Pacific side that we put in the ocean in warm time becomes Japan's Mecca.
Where is the major surfing point in Kanto?
Waves for surfing will not stand unless there is a swell, in that sense Chiba Prefecture picks up swells from north to south on the path of low pressure and is a very major surf point. It can be said that there is always a wave in the Kanto region.
In fact the conditions of the waves are not only undulations, but the topography and wind have a big influence. Nice waves are also found in places like rocky cliffs and rocky areas.
Although the number of waves is small, the place where a good wave comes out when swells enter is that famous Shonan!
There are many points, but there are many surfers and it is very famous in the Kanto area where it is fashionable.
There are also hidden surf points in Kansai
Surfing can not be done without waves, but as a place where waves stand, there are sandy beaches, rocky leaves, and mouths.
Actually, in the Kansai area there are reefs of the rocks and points of the mouth of the estuary. The daily wave is not very much, but it responds with low pressure and typhoon swell. Especially at the mouth of the estuary it rains heavily and sand flows in the ocean, sand bars are formed, and an undulation arrives there, an ideal wave appears.
Of course it is dangerous for beginners, but some people are always waiting for these waves.
You can also enjoy surfing slowly in Kyushu and Tanegashima where very mellow time flows. This is already an adult 's surfing time.