Popular maid cafe "Mei Dori moin"! Trend of Akihabara now! The history of maid cafe! !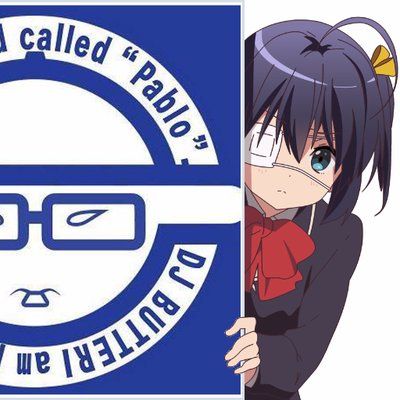 Blogger's Profile Nickname: DJ BUTTER
Age ThirtiesGender maleProfession Musician / DJ
Widely familiar with Japanese culture including music, animation, movies etc
Trend of Akihabara now! The history of maid cafe! !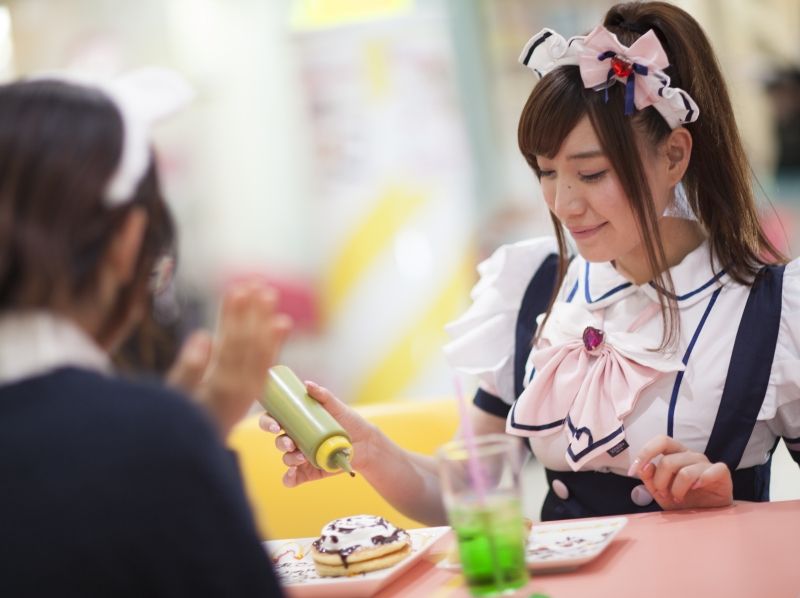 Speaking of "Akihabara", what do you imagine?

Electrical appliances, PC parts, animation goods · · · but there are various but ...! Speaking of recent Akiba trends ... Yes, maid cafe! Never miss a woman in maid dress in the vicinity of Akihabara station famous for Japan's sightseeing spot, in the vicinity of the famous Asian don Quijote Akihabara store, Akihabara specialty and electric street, anywhere in Akihabara.

I wonder if there are people who do not know that "What is that maid's cosplay ...?" Actually, the women who are seeing in the street are the maids who are attending the maid cafe. The customer is called "Master" or "Milady" and the shop where the girls dressed as maids serve (customer service), that is a maid cafe.

Although not well-known, the maid café originated from genuinely Japanese Akihabara, and since 2000 "Cure maid cafe" was built in Building 6F of the Gachapon hall in 2000, its history began It was. Originally Akihabara was mainly based on shoppers related to electric appliances, there were few restaurants, cafes, cafes and few resting places. With the influence that the maid cafe was born and prosperous, the name caught up and caused a big boom. There are many maid cafes in a form that has a taste now in Akihabara, and its business style has evolved variously to meet the needs of customers.

Especially in the popular place · maid cafe, let's introduce recommended.
Maeda cafe & bar "Maito Dorimin" the nation's largest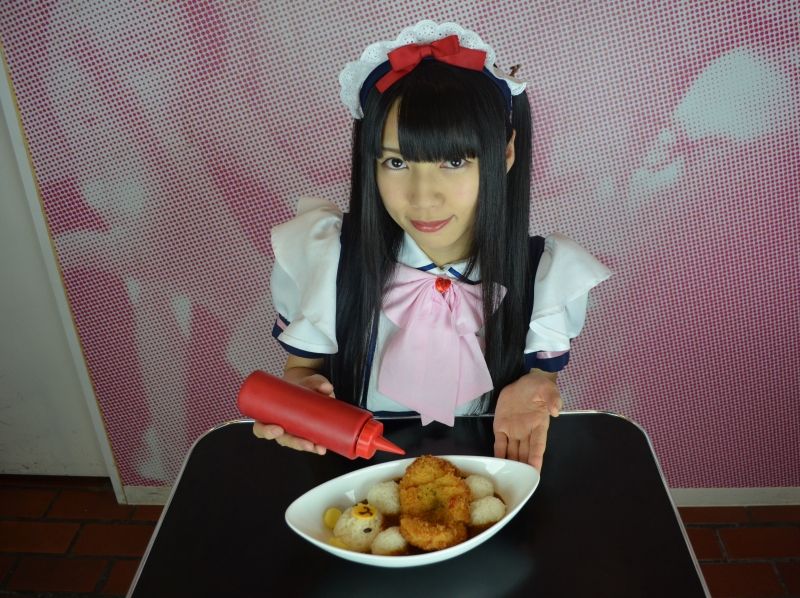 People who searched for Akihabara Electric Town mouth think that no one does not know that song.

"Mei Dori ♪ Mimei Dori ♪ Delicious ~! Moe Moe Kyu"

Yes, that shop shedding that radio song with explosive sound is the biggest Japanese maid cafe "Mei Dori Tamin" that is deploying stores in Ikebukuro, Shinjuku, Shibuya, Nagoya, Osaka, Ogura and Thailand, not only in Akihabara. Since there are only 7 stores including Akihabara head office, it is no exaggeration to say that it is the most prominent shop in the maid cafe industry. Mei Dorimi is a concept that takes care of Japan's "lovely" Moe culture, even if you are alone, friends, family, work colleagues, girls' societies, anyone can prepare a situation that makes everyone happy It is a popular maid cafe.

Visitors are a lot of Japanese fans of anime fans and idol fans, but it is wonderful because it also accommodates inbound needs for foreign tourists who like otaku culture. Of course, as a maid cafe, we also provide an old school orthodox culture firmly. For example, after drawing on omelettes, it spells "delicious ~" as spells. It just makes me feel tasty. (Of course it is delicious.

Let me tell you more about attractive "Mei Dorrin" for various reasons.
What is the characteristic of maid cafe "Mei Dori moin"?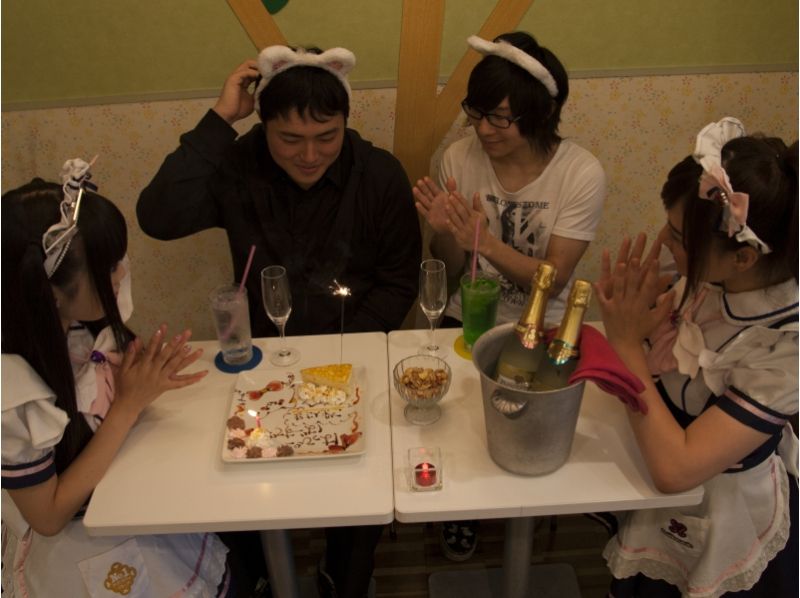 · Atmosphere that even beginners can enjoy
Basically, as maids sell brightly and happily, we can say that it is excellent in entertainment. Mei Dori is famous not only for maid cafe but also for beginner in Akihabara. Depending on the maid you can play live and play games together, so please search your own maid. Mei Dorimi regularly publishes the maid's voting system ranking, so support the guess maid! !

· Easy to go doing anytime
Every shop has a very long business hours and is open all the year round. Even those who are unlikely to go to Akihabara and other downtown areas on weekdays can also go to Meitokorin for the opportunity to enjoy sightseeing by using holidays such as Saturdays, Sundays, and holidays.

·Fee system
Immigration fee (seat) One hour 500 yen / 1 order is required.
Even if it exceeds 1 hour, you can extend it if you charge 500 yen.
In addition, you can make a commemorative photo shoot with 500 yen from your favorite maid and cheeky or photo.


If you think "I want to experience a maid cafe a little easy!", Check the following [cafe plan]. You can experience a country of dreams with a great deal more convenience than a normal toll system. Of course, Cheki shooting is also included in the cafe plan budget, so the ceremonial shoot is perfect. It is perfect for a break as drinks and cakes come with a set.


プランID:14558
Mei Dorimin Akihabara Main Store
1,620

yen~

​ ​(tax included)
"Mei Dorimi Akihabara main store" is a café welcomed by friendly friendly maid-chans. This plan will be an hour café plan with immigration fee, drinks and check-out fee set.
· It is not just a waiter! Very satisfied with a variety of menus!
As "coffee" is written, drinks tend to think that coffee and tea are the main, but in fact it is different. Maid's special soft drinks, cocktails and alcohol are also available. There are stores that open the bar until 5 in the morning on Friday and Saturday so you can enjoy drinking with the maid. Of course, not only drinks but also hoods are substantial. Recent maid cafes are full-fledged cuisine, with meat dolls a cute hamburger steak, classic drawing omelette, cute curry, even parfait and cake, a menu that meets people who want to eat gutsy from small people Have all.

Actually, there is [meal plan] that you can enjoy the Golden Course "Walking around Akihabara and eating rice with a maid cafe". In addition to the classic omelet rice and drinks [Meal plan] you can enjoy Cheki with maid. People who want to enjoy Akihabara a lot can be satisfied surely.

プランID:14563
Mei Dorimin Akihabara Sakan
2,700

yen~

​ ​(tax included)
"Mei Dori Tamin Akihabara Taka-zu" is a shop with an atmosphere that you can relax slowly and chill out, drink wine, and have fun drinking. This plan will be an hourly plan with immigration fee and meal (plain omelet rice) fee, drink, Cheki shooting set as a set. When you serve meals you will make a maid of making maid delicious ♪
· Concept different for each store
As stated earlier, Mei Dorimi has seven stores throughout Akihabara. However, unlike fast food chain stores, the concept is different at each store, the layout in the shop is simple with POP, it has coolness like an Irish bar, like a princess' s room It's cute, there are novelties in multiple stores. I also want to pay attention to the fact that I can enjoy each other when I go to other meal dragon. The plans mentioned up to the above are also handled at other shops. Even if there are many reservations, you will have plenty of time to listen to the reservation situation of other stores.

If you go sightseeing from Akihabara to Suehiro-machi ...
Mei Dorimi Akihabara Saya Store
https://activityjapan.com/publish/feature/2461
One minute walk from the station! If you want to have fun easily ...
Mei Dorimin Akihabara Electric Tochiguchi Ekimae Store
https://activityjapan.com/publish/feature/2464
In the middle of the electric town! If you want to fully enjoy Akihabara culture ...
Mei Dorimin Akihabara Outside Kota 1 chome store
https://activityjapan.com/publish/feature/2466
Live by Meido Midori!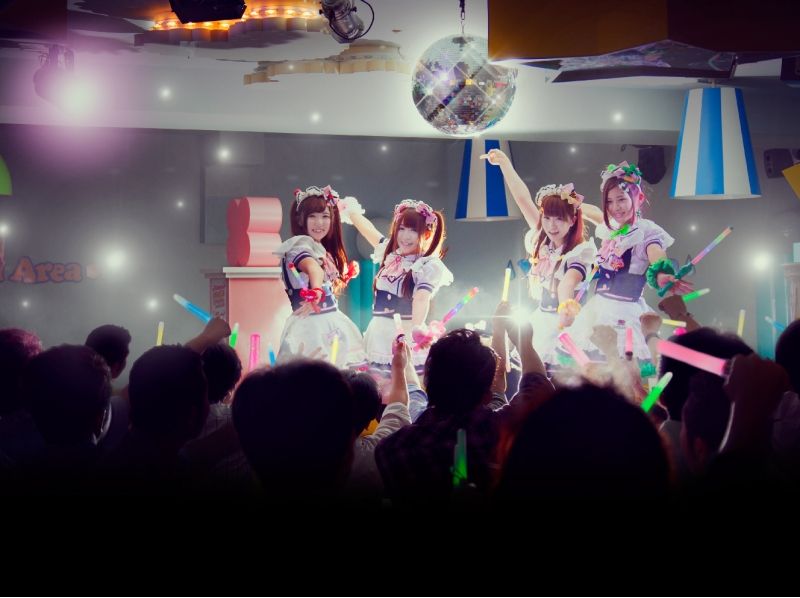 The biggest feature of Mei Dorimon is live time in the shop. Maids who ordinarily serve show us powerful live performances that can feel singing and dancing breathing as well. The opportunity to see dance and live at a short distance in the store is a culture unique to Akihabara maid cafe, so please try it by all means.

For those who want to watch the live, Akihabara LIVE RESTAURANT Heaven`s Gate store is very recommended even among a number of Meiri drivers. You can enjoy chatting with the maid in a full-fledged live stage and acoustic equipment, and even in a spacious store. Coco's handling plan is slightly different from multiple stores, it is content that surely satisfies from beginner to veteran of maid cafe. Men live by maid, and how! A woman is a special thing to make a maid outfit experience. It is a must-see [a plan with maid dress experience or live experience] that you can enjoy the rare opportunity to experience the Akihabara culture with your own body.

Mei Dorimin Akihabara LIVE RESTAURANT Heaven`s Gate store
https://activityjapan.com/publish/feature/2468

· Famous cosplayers work too! What?
Among the maids who are serving meals, there are celebrities who have many followers on SNS such as twitter and maybe we may meet them. Sometimes a cosplayer whose name is known collaborates with meal doll and plays the manager for a day. Since we hold various events every week, those who are interested will check the following event information.
What did you think. The maid cafe of Ichioshi "Mei Dorimi". In addition to the menu of sightseeing in Akihabara, let's also know the depth of Akiba culture!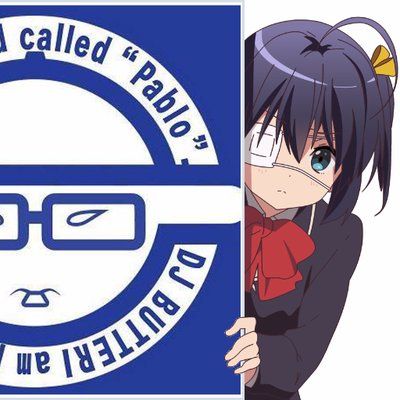 Blogger's Profile Nickname: DJ BUTTER
Age ThirtiesGender maleProfession Musician / DJ
Widely familiar with Japanese culture including music, animation, movies etc
---
Recommended for those who are viewing this article