[Yakushima] Let's go to see the powerful Jomon cedar stands on the ancient forest!
[Yakushima] Let's go to see the powerful Jomon cedar stands on the ancient forest!
Plan ID:

08906

Provided by:​ ​​ ​Yakushima outdoor guide Shimayui (SHIMAYUI)
14,000Yen ~ (tax included)
Guide Participant (Participation by 1 person) Price per person
Operation available - rain or shine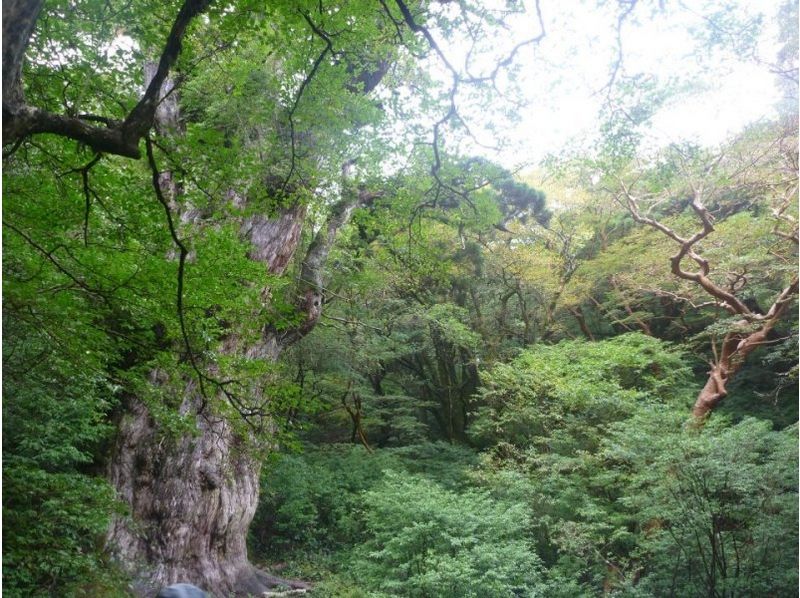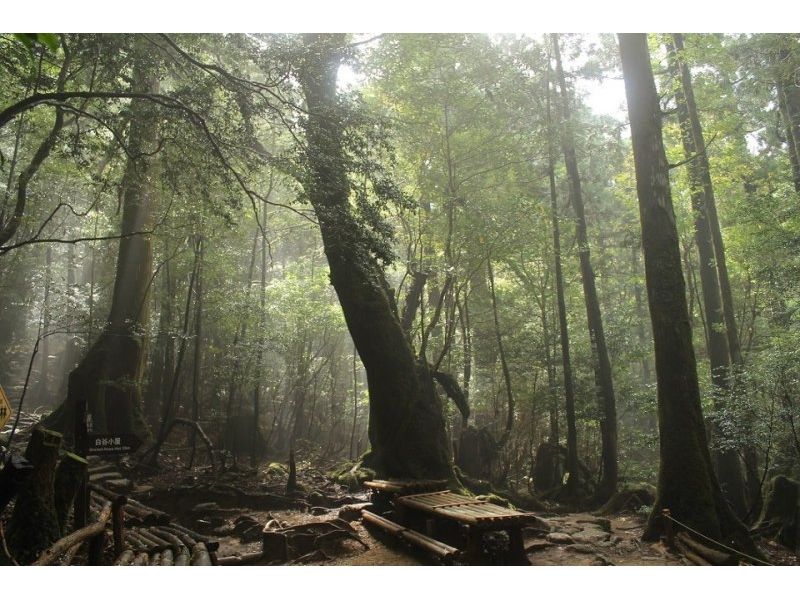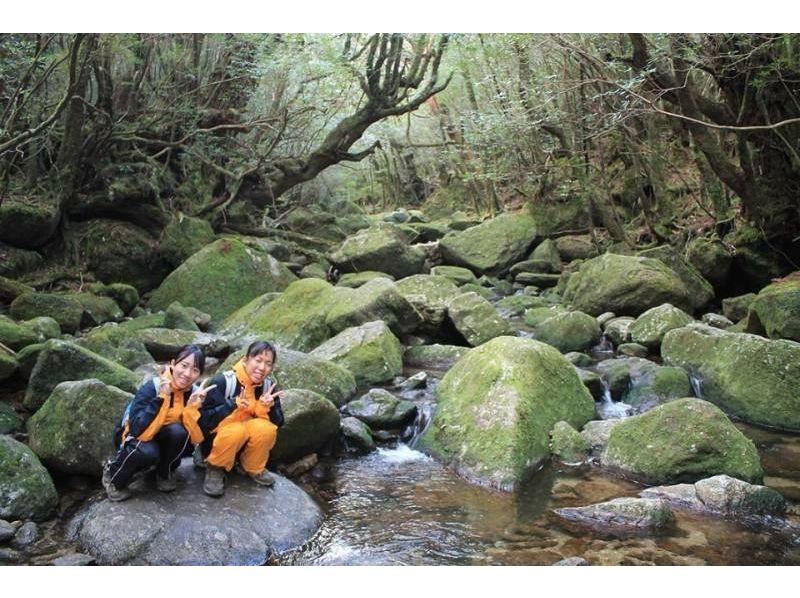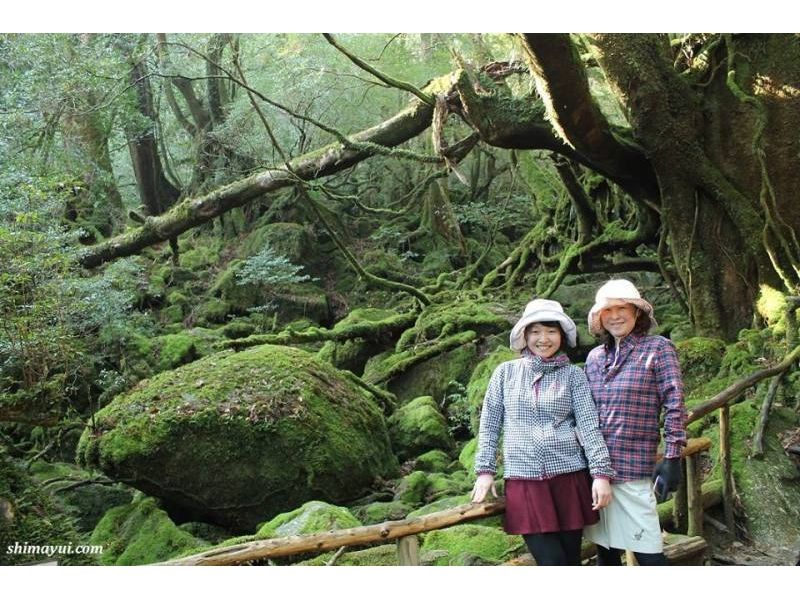 Starting time

Participating age

Age 10 ~

Time required

On the day more than 6 hours

ScheduleRegularly
Assemble point Watch on GoogleMap
There are no story stories of this plan yet
Description of plan
Jomon cedar, in theory, is Yaku cedar, which is also referred to as old 7200 years.
Round-trip 10-hour tour, just long to walk with the aim of only Jomon cedar, not may become a tedious road tour.
The Jomon cedar route was familiar with the guide might discover scenery and the hidden that what be shown because guide.
While housed the memories of your journey to the camera, everyone Aim Yakusugi-Jomon cedar that once want to see together with Yakushima guide.
Yakushima power spot, the guide will tell secretly
Upon completion walk tram road for about three hours, a full-fledged mountain trail begins. In about 30 minutes walk from there, there is the largest and Daikabu Wilson strains said in Yakushima.
Speaking of popular spot for women in Yakushima, might Wilson strain.
In the photo, so that you can clean heart is taken, the guide will advice!
※ shooting at the time of congestion, let's give and take in cooperation.
Since the guide is the together, enjoy traveling alone!
Silently but it is a little tough I round trip 10 hours to Jomon cedar alone!?
If the guide together, or may the nature and history of Yakushima, or me to take a lot of pictures, we are able to traveling alone as exciting.
In particular, in the long trek, pacing the walk is important! While the guide is looking at the situation of you, let me be pace so as not to leave the tired the next day.
Guide hospitality! Break spot also cherish
If you're weather, it may also be a break in the banks of the river.
Without a guide, you may want to guide you to break spot you do not know.
Pace and walk of the day, while thinking the guide such as the number of the audience, in the day most hot can likely location, and to cherish the healing time.
Information
Minimum number of people
1 person
Number of people who can book
1 to 10 people
Schedule
Regularly
Start time
4:00 time
Because of congestion avoidance, such as busy season, holidays ※, may be around.
Assemble point
Yakushima outdoor guide Shimayui
Reservation deadline
5 days before 23: 59
Advance preparation
Clothings and must-bring items
(Climbing equipment)
Trekking shoes, rain wear up and down, Zach, Zach cover, headlight, winter clothes, hat, stock, gloves, etc..

(What to put in your inventory / Zach)
Climbing lunch (morning noon two meals), drinks (sports drinks or water), brick, such as candy, medicines, spare contact / glasses, folding umbrella, towel, such as a portable toilet.
About rental items
※ It is also possible to rent equipment in Yakushima!
Facility information
Changing room
Restroom
shower
Hot spring
Locker
Hairdryer
Parking Lot
convenience store/
supermarket
Access and map
Location
Kagoshima Prefecture Kumage-gun Yakushima-cho Awa 2504-50
Others
■ Pickup Area: Accommodation in the district of Miyanoura - Awa - Omori area is eligible.
The "Arakawa climbing mouth" which is the climbing mouth of Jomon cedar is the closest town of Anbu.
We recommend staying at Awa.
About price
Basic charge
| | |
| --- | --- |
| Guide participants (participation in one person) / person 14,000yen | 7-year-old - |
| Guide participants (participation of 2 persons) / person 13,000yen | 7-year-old - |
| Guide participants (participation of 3 persons) / person 11,000yen | 7-year-old - |
| Guide participants (participation of 4 people to 6 people) / person 10,000yen | 7-year-old - |
※Prices including all taxes.
※ This is the basic charge.
* Prices may vary depending on the schedule, so please see the price list displayed after selecting the date.
Included in price
Guide fee, consumption tax
Not included in the price
Lunch fee

Noboru Arakawa Yamaguchi shuttle bus fare (1740 yen) will take ※.
Arakawa mountain climbing bus ticket, it is also possible to arrange here. Please Contact Us
Yakushima Outdoor Guide Shimabayashi (SHIMAYUI) handling plan list
About payment / cancellation
About payment
Please pay at the day cash
Payment method
The payment method specified by the operator.
About cancellation fee
If it is canceled by the circumstances of the customer, a cancellation fee of the following will occur.
When it was canceled before or when the day tours start that could not be Kurushima for the bad weather does not charge cancellation fees.
Up to 7 days before to 2 days before: 50% of the tour price
Tour the day before: 80% of the tour price
Tour day: 100% of the tour price
Cancellation by operators.
- Heavy rain, floods, lightning, etc. In the case of warning issued, the tour will be canceled.
In addition, even if there is no official announcement of warning, typhoon approaching, the weather conditions such as heavy rain, floods and lightning, there is a case to be canceled such as the tour guide of the judgment.
Others
Matters require attention
Tour Join us anxious Upon chronic disease (heart disease, cardiovascular disease, medical history and chronic disease of the legs, etc.)
And a person of anxiety such as in the physical condition face, thank you in advance notice to the guide.
Tour who has been drinking before, those who guide is determined to lack of equipment, those who were determined to participate disproportionately by reasons of physical fitness or health, your participation in the tour will refuse.
It should be noted, who during your pregnancy, will take into the consideration to safety, I think that you refrain from participation.
Capacity number - up to 6 persons
Other notices
It is asking to the customer.
1. plants (in particular, moss and tree roots) Please do not step as much as possible.
2. or feed the animal, please do not act like surprise the animal.
3. Please be mountain trail try to give and take. (When taking pictures with the camera, etc.)
4. such as available and stamina making equipment, thank you a solid advance preparation.
5. for everyone to be your participation, we ask for your cooperation to be a fun tour.
---
Everyone's experiences
There are no reviews yet
14,000円~(税込)
Guide Participant (Participation by 1 person) Price per person
Included in price
Guide fee, consumption tax
If you book this plan 129 pt will be given!
| | |
| --- | --- |
| | Starting time |
| | Participating ageAge 10 ~ |
| | Time required On the day more than 6 hours |
| | ScheduleRegularly |
| | Assemble point Watch on GoogleMap |