[Shonan-Enoshima] peace of mind even for beginners! Surf school for adults (3 hours)
[Shonan-Enoshima] peace of mind even for beginners! Surf school for adults (3 hours)
Plan ID:

8839

Provided by:​ ​​ ​Garage-1 (garage one)
5,400Yen ~ (tax included)
Fee per adult
(2件の体験談)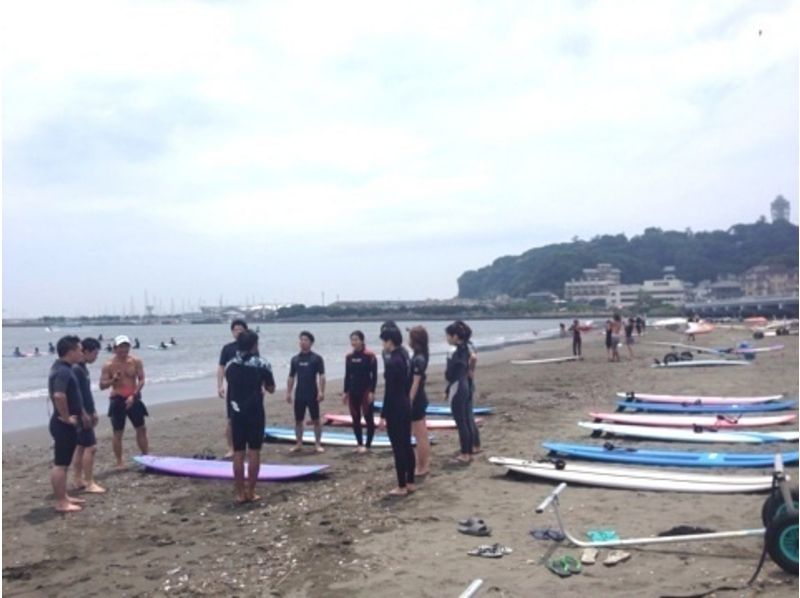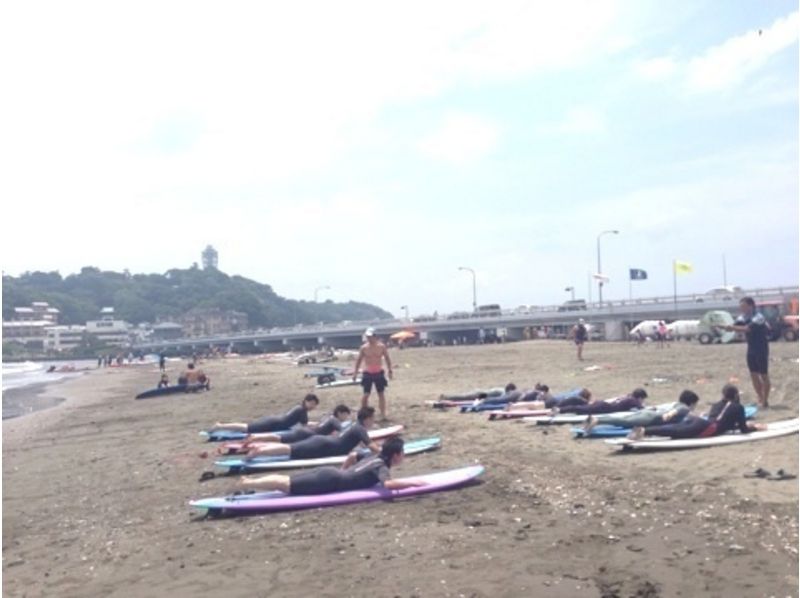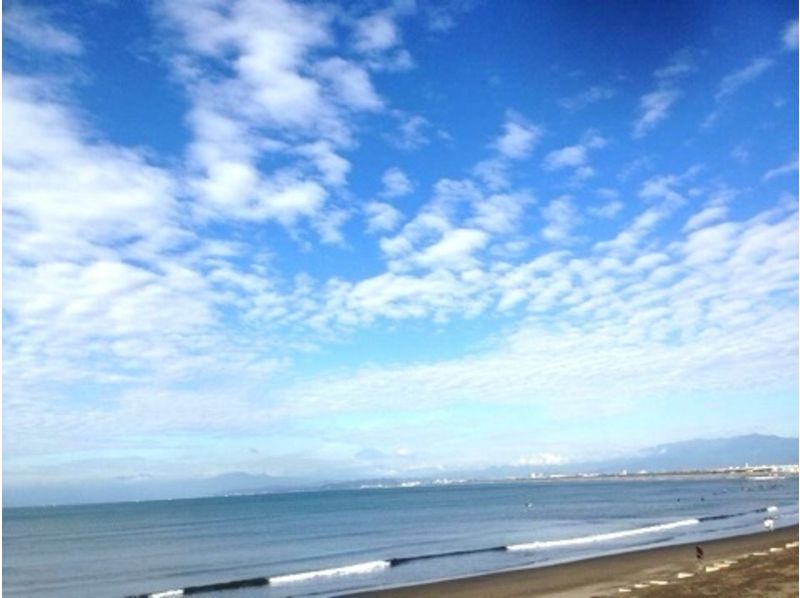 Click on your Preferred Date
Please click on the date of your choice from the calendar.
Starting time

Participating age

Age 18 ~

Time required

2-3 hours

ScheduleApril to November
Assemble point Watch on GoogleMap
インストラクターの方が4名体制でとても親切に教えてくれました。当日は風もあり波も高いとのことだったので、楽しく取り組めました。

ただ施設のロッカーが男女分かれていないこと、シャワーが古いことのみ不満でしたが、あとは満足のコースでした。また参加したいと思います。
Description of plan
In our surf school, we try to be able to learn while having fun person also complete beginners. In addition, since I lecture in the curriculum tailored to the level of the individual, it will be able to experience that the better of most ride the waves in one day. Be male or female, we wait staff the means your participation to everyone in the school.
Reasonable pricing!
More feel free to so you are able to experience the surfing, fee is 5000 yen (excluding tax). Of course, the rental fee of the board at the time of surfing school, rental fee of wet suit, insurance premiums, including a daily usage fee of the facility.
With liability insurance and disability insurance peace of mind!
Or accidentally any chance hurt in school in our surf school, also or worse by an injury to someone else, even disability insurance and liability insurance for peace of mind in an accident, such as or broke the board is included in the room rate cage you.
Support the future of the Surf Life!
After school graduation, so that people of working people with no time to enjoy the comfortable, we will support the future of surf life.
Information
Minimum number of people
1 person
Number of people who can book
1 to 5 people
Schedule
April to November
Start time
<Experience time> 10:00 to 13:00
※ Please consult staff person of the time out of hope.
Assemble point
GARAGE-1

Kanagawa Prefecture Fujisawa, Kanagawa Prefecture Katasekaigan 1-13-8
Reservation deadline
Before 3 days
Advance preparation
Clothings and must-bring items
- Please have been preparing for about come to the beach (swimsuit, bath towel, sandals, etc.)
- My wet suit, those who have the board is OK even if I have using their own thing
About rental items
·board
Wet suit (included in the price)
Facility information
Changing room
Restroom
shower
Hot spring
Locker
Hairdryer
Parking Lot
convenience store/
supermarket
Access and map
Location
Fujisawa, Kanagawa Prefecture Katasekaigan 1-13-8
How to reach by train
Odakyu: Katase Enoshima 2-minute walk from the train station
· Enoden: Enoshima 2-minute walk from the train station
Shonan Monorail: Enoshima a 5-minute walk from the train station
time schedule

00:00
▼ 10: 00
Set in the garage one shop, Put on a wet suit after the reception.

▼ 10: 30
It will leave the shop. It is land training when I got to the beach. Not also essential before stretch entering the sea.
Finally enters the sea. It is practice to ride the wave When the paddle is to be able to.

▼ 12: 30
To not forget the feeling of gratitude to the sea after rose from the sea I had entertained!

▼ 13: 00
End
About price
Basic charge
| | |
| --- | --- |
| Adult /person 5,400yen | 18 years old - |
※Prices including all taxes.
※ This is the basic charge.
* Prices may vary depending on the schedule, so please see the price list displayed after selecting the schedule.
Included in price
· Course fee
Board, wet suit rental fee
And facilities use fee
And disability insurance, liability insurance premiums
·consumption tax
About payment / cancellation
| | |
| --- | --- |
| About payment | Please pay in cash on site on the day. |
| Payment method | The payment method specified by the operator. |
| About cancellation fee | Cancellation fee does not take but, contact thank you as soon as possible. |
| Cancellation by operators. | If it is determined that dangerous, high waves and strong winds will be postponed (basically the rainy weather is or shine) |
Others
Matters require attention
<Conditions of Participation>
Beginner participation OK!
If, healthy person can join anyone.
- Your participation who are not confident in swimming also we wait.
Other notices
And participation possible number of people: 1 person to 5 persons (please contact us so organizations training is also available)
Dedicated because parking there is not, the person who hopes you will use a nearby pay parking.
---
Everyone's experiences
Guest user
インストラクターの方が4名体制でとても親切に教えてくれました。当日は風もあり波も高いとのことだったので、楽しく取り組めました。

ただ施設のロッカーが男女分かれていないこと、シャワーが古いことのみ不満でしたが、あとは満足のコースでした。また参加したいと思います。
Guest userEnoshima was able to enjoy!
This time, for the first time challenge to surfing.
Since serving generous support, we were able to safely surfing.
Anyway you can experience in mind that the "do fun", you spend a large satisfaction time.

Also next time, thank you so you ask sure!
Participation date: December 2016
surfing
---
5,400円~(税込)
Fee per adult
Included in price
· Course fee
Board, wet suit rental fee
And facilities use fee
And disability insurance, liability insurance premiums
·consumption tax
When you book this plan 50 pt I will save it!
| | |
| --- | --- |
| | Starting time |
| | Participating ageAge 18 ~ |
| | Time required 2-3 hours |
| | ScheduleApril to November |
| | Assemble point Watch on GoogleMap |