【Oita / Fukushima】 60 minutes snorkel experience! (Guide only)
【Oita / Fukushima】 60 minutes snorkel experience! (Guide only)
Plan ID:

6584

Provided by:​ ​​ ​ディープマリン深島
1,500Yen ~ (tax included)
Fee per participant
1 person participation Allowed
Operation available - rain or shine
Children can join





Click on your Preferred Date
今季の営業は終了いたしました。
Time required

Within one hour

Participating age

Age 6~

Number of people who can book

1 to 10 people
It was very beautiful and I had a wonderful memory. Thank you very much.

I will go again!
5.0

Experience date: 2015/08/31

More
Write review
Description of plan
You can enjoy relaxing reefs and colorful tropical fish at leisure in Fukushima sea where transparency is also high. We will guide you to the point where our staff who knows the ocean of Fukushima can fully enjoy the snorkel. If you have equipment, click here.
I will show you the beautiful sea of ​​Fukushima ★
If you have snorkeling equipment, use your own equipment,
Why do not you enjoy the ocean in Fukushima?
I will show you the best points
Guide only (no equipment rental)
You can choose the course in the presence or absence of a guide and rental. If that is bring the equipment it is this course.
Extension possible
More than 60 minutes will be free action from. Please enjoy the beautiful nature of the island unique.
Information
Minimum number of people
1 person
Number of people who can book
1 to 10 people
Schedule
May - October
Start time
9:00 to 14:00
Please contact us if you have any of your time you wish.
※ It is when you do not meet your request, but please note
Reservation deadline
Before 3 days
Access and map
Location
大分県佐伯市蒲江大字蒲江浦3249-30
Assemble point
Fukajima
It is receptionist at Fukushima dining hall
How to reach by car
- Kamae Port to
Get out of "Gamagang IC" and take 5 ~ 10 minutes via Inchiura
At the regular fishing boat of Kamie River Traffic
Boarding on a regular fleet "EbaAguriin", arrived in about 25 minutes via the Yakatashima
※ The ship is three flights a day. be careful.
---
Everyone's experiences1件の体験談
It was very beautiful and I had a wonderful memory. Thank you very much.

I will go again!
Joined date: August 2015
Snorkeling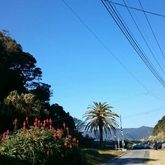 事業者からの返信コメント
ご参加いただき、ありがとうございました!またお待ちしています!.
About price
Basic charge
Participants

1,500

yen

Age 6 and over
※Prices including all taxes.
※ This is the basic charge.
* Prices may vary depending on the schedule, so please see the price list displayed after selecting the schedule.
| | |
| --- | --- |
| Included in price | Guide fee |
| Not included in the price | Shower fee |
About payment / cancellation
About payment
Payment thank you when you leave.
Payment method
The payment method specified by the operator.
About cancellation fee
Rates have been established as follows.
The day before: 50% of the fee
On the day: 100% of the fee
Cancellation by operators.
If the bad weather, such as a typhoon is expected, two days before the scheduled date announced towards the customer, we received your decision.
So if you get a cancellation, or if danger is get our refusal by the case and other our convenience expected, the cancellation fee will not be generated.
Advance preparation
| | |
| --- | --- |
| Clothings and must-bring items | Swimwear, change of clothes, sandals, cameras, etc. |
| About rental items | No special requirements.​ ​ |
Facility information
Changing room
Restroom
shower
Parking Lot
Locker
Others
Matters require attention
There are no shops and vending machines in Fukushima.
(There is nothing except Fukushima dining hall)
Reservations are required for meals at the Fukushima dining hall.
---
---
Included in price
Guide fee
Time required

Within one hour

Participating age

Age 6~

Number of people who can book

1 to 10 people
When you book this plan 13 pt I will save it!