【沖縄・北谷】初心者向け★体験型サーフィンスクール!
【沖縄・北谷】初心者向け★体験型サーフィンスクール!
Plan ID:

19561

Provided by:​ ​​ ​Okinawa Highbie Surf School
8,000Yen ~ (tax included)
90分コース・参加者1人あたりの料金
(6件の体験談)
1 person participation Allowed
Children can join
Active refreshing
Families enjoying family







Click on your Preferred Date
Please click on the date of your choice from the calendar.
Starting time

06:00

07:00

09:00

10:00

11:00

12:00

13:00

14:00

15:00

16:00

17:00

18:00

Participating age

Age 6~

Time required

1-2 hours

ScheduleRegularly
Assemble point Watch on GoogleMap
友達と初めての体験でしたが、レクチャーが分かりやすく、すぐに波に乗ることが出来ました。浅い場所なので安心して挑戦することが出来、終始 親切な対応で快適に過ごせました。またサーフィンをする時にはハイビさんのところでお願いしたいです。
Description of plan
~~ 外国のような街並みが人気の北谷の海岸で毎日開催 ~~

In this area where surf points are close from the coast, at the time of high tide it becomes a shallow topography and it is the best location to enjoy school and experience surfing.

●コース前半はボードの上に立てるように1本1本お客様の横に着きケアいたします。

●少し慣れて来るコース中盤では少しづつ自力で波に乗れるようアドバイス。
While following the pace of the customer, I will follow you for a while and enjoy surfing.

●後半には 自力で波に乗り 素敵なライディング写真を撮影!
 体験サーフィン終了後 写真をお送りいたしますね♪

●お着替えを済まして解散です。

Enjoy the best feeling of riding a wave in the beautiful sea of ​​Okinawa!


【当店が好評のワケ】
◆初心者の方や女性に合わせ ゆっくりレッスンに重点を置いています。

◆プロサーファーをしていた事もあるベテランスタッフ~女性上級者スタッフが
  あなたの横に付いてやさしくサポート! 

◆足の着く浅い場所で行いますので 泳ぎに自信がない方でも安心。

◆プロサーファーであったオーナーこだわりの多彩なボードチョイスがGOOD!
 短時間のコースでも楽~に波に乗れます♪


Attractions of the plan

初めての方も安心! みんな最初は初心者です!仲間と一緒に楽しく 一人でも安心ですよ♪

海に入る前に。 陸上での練習もしっかり教えます!基本から焦らず行きましょう!

大丈夫です。 浅いところでの開催なので、泳げない方でも安心です。(事前にお伝えくださいね)

サーフィンの後 スクール終わりにはシャワーでサッパリ!ポイントのすぐそばなのでご安心ください。(北谷エリアのみになります。)

どなた様も! 御夫婦で参加する方もいらっしゃいます!始めるのに年齢は関係ありませんよ~(^^♪

SUNSET 西海岸は夕日もキレイですよね!サンセットギリギリまでプランOKです!

北谷エリアは歩いて行けるポイントですよ!
Information
Minimum number of people
1 person
Number of people who can book
1 to 10 people
Schedule
Regularly
Start time
※ Lessons will be conducted at high tide, so the start time varies depending on the season.
After making your reservation, we will inform you of the optimum time and decide the holding time after consultation with the customer.
Assemble point
ショップもしくは現地 集合になります。
現地集合の場合は予約確定後お客様のメールアドレスかショートメッセージへ集合場所を記したマップをお送りいたします。
Reservation deadline
Until the day before 19:59
Advance preparation
| | |
| --- | --- |
| Clothings and must-bring items | 水着・バスタオル・(ビーチサンダルがあれば便利です。) |
| About rental items | Board, wet suit (included in price) |
Facility information
Changing room
Restroom
shower
Hot spring
Locker
Hairdryer
Parking Lot
convenience store/
supermarket
Access and map
Location
沖縄県中頭郡北谷町浜川158  S276
How to reach by car
沖縄自動車道「沖縄南料金所」から約18分

time schedule

07: 00
Assemble
Aggregate time We will gather to the site by looking at the map attached at the time of appointment.

07: 15
lecture
 ポイントの目の前でレクチャーします。

07: 20
Hydration
The lecture is over and it enters the sea, but before it is served cold mineral water, please do hydration.

08: 20
Challenge
時間いっぱいまで波に乗る最高の感覚を楽しんで下さい!

08: 30
shower
Take a hot bath in the tank at the site or change shower in the shower room if you wish.

08: 40
Fresh.
You can also use a hairdryer if you use a changing room.
About 100 minutes of experience Surfing Good job.
About price
Option fee
Dress changing room · Shower / person 1,000yen
Normally you put hot water (water in the summer) in a poly tank and have it,
You can use a changing room shower according to your wishes.
※Prices including all taxes.
※ This is the basic charge.
* Prices may vary depending on the schedule, so please see the price list displayed after selecting the date.
| | |
| --- | --- |
| Included in price | Board · wet suit rental fee, insurance fee, consumption tax |
Okinawa Highbi Surf School Treatment Plan List
A plan that the people who saw this plan often see
About payment / cancellation
About payment
Pay in cash on the day or by card in advance.
Payment method
The ways assigned by operators.
Indication on Specified Commercial Transactions Law
Indication on Specified Commercial Transactions Law
About cancellation fee
Please note that the following cancellation fee will be charged if canceled.
One day before: 50%
On the day: 100 %
Cancelled without prior notice: 100%
Cancellation by operators.
Please understand that it may be canceled depending on the situation of the waves and the weather.
In case of cancellation, we will contact you by phone the day before.
---
Everyone's experiences
友達と初めての体験でしたが、レクチャーが分かりやすく、すぐに波に乗ることが出来ました。浅い場所なので安心して挑戦することが出来、終始 親切な対応で快適に過ごせました。またサーフィンをする時にはハイビさんのところでお願いしたいです。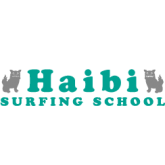 Reply comments from operators
こちらこそありがとうございます。

次回は更に楽しんで頂ける様に 進化し続けて行きたいと思いますので、機会があればまた 宜しくお願い致します!
(m(._.)m.
The owner is the best trainer you will ever find! While others teach you only how to take off, he will instruct everything from how to control the direction of the board to how to follow waves in one day! Plus, he is the nicest person on this beautiful island! He kindly told us the local places to enjoy the night too! Gracias for everything, sensei:)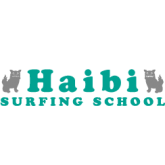 Reply comments from operators
많은 행복 고맙다 또 와 주세요!.
Guest user
親友の紹介もあり、今回初めてハイビさんのお世話になりました。最初はなかなか上手くいかなかったのですが、親切なレッスンのおかげで家族3人全員が何本も波に乗る事ができ最高の体験になりました。本当にありがとうございました。また沖縄に行く時はよろしくお願いします。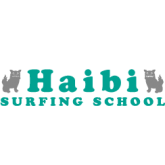 Reply comments from operators
楽しんで頂けて良かったです、ご家族の素敵な思い出になれば 嬉しいな〜〜なんて思います。

ありがとうございました。.
I was with my friends, but I was quite uneasy at first surfing.
When it started, the instructor was kind, easy to understand, immediately ridden and enjoyed with crazy!

Joined date: January 2018
surfing
Guest user
I participated with my family. Surfing I was satisfied very much that I could stand on the boat many times thanks to a gentle instructor who can relieve the elementary school student's daughter! My son who had been on tour this time said he would like to do this time. Also when I came to Okinawa I would like to ask.
Joined date: January 2018
surfing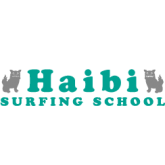 Reply comments from operators
I am pleased that you could help one of H 's Okinawa travel pleasure at our surfing school this time!

If you have a chance, please come to Okinawa and enjoy the beautiful sea.

Thank you very much. .
Guest user
Because it is good that friends were good at experiencing here before
I tried surfing for the first time here.
I was able to ride a lot of waves with a very easy-to-understand explanation that I was a professional in the past.
Surfing at the beautiful sea was the best.
Join date: December 2017
surfing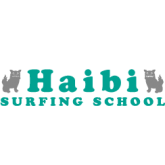 Reply comments from operators
Thank you for participating.
It was nice to have fun.

Next time I will keep green board easily board! Lol
.
---
8,000円~(税込)
90分コース・参加者 1 人 あたりの料金
Included in price
Board · wet suit rental fee, insurance fee, consumption tax
When you book this plan 74 pt I will save it!
Starting time 06:00 07:00 09:00 10:00 11:00 12:00 13:00 14:00 15:00 16:00 17:00 18:00
Participating ageAge 6~
Time required 1-2 hours
集合から解散まで約90分程です。
ScheduleRegularly
Assemble point Watch on GoogleMap