[Toyama prefecture · Takaoka city] Cruising with rental boat · prime (Guided · required small vessel license 2nd to 1st class)
[Toyama prefecture · Takaoka city] Cruising with rental boat · prime (Guided · required small vessel license 2nd to 1st class)
Plan ID:

18418

Provided by:​ ​​ ​ジョイマリンエンジニアリング(MARINE PRODUCE JOY)
32,400Yen ~ (tax included)
Fee per boat up to 3 hours
1 person participation Allowed
Children can join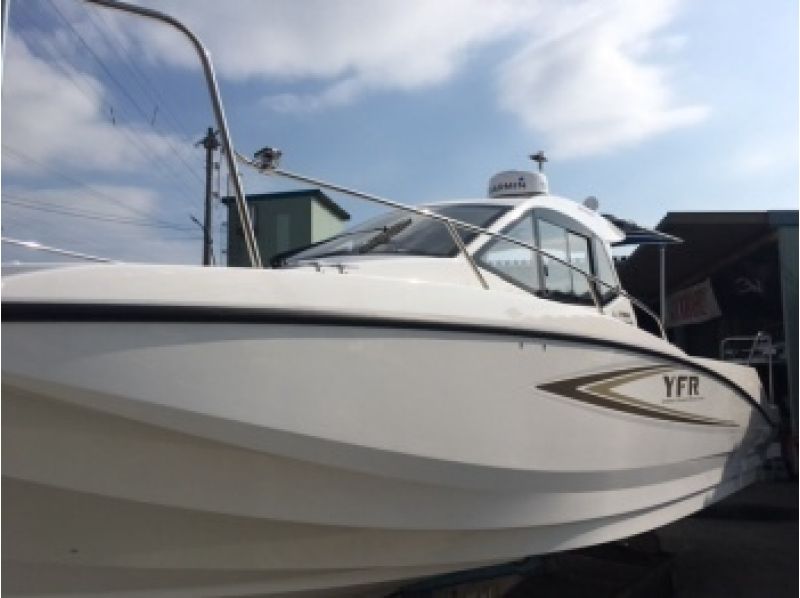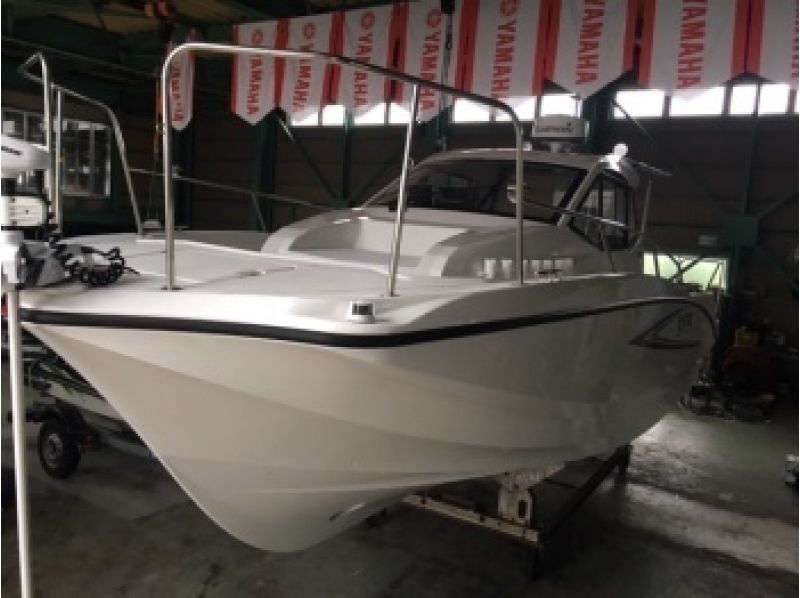 Click on your Preferred Date
Please click on the date of your choice from the calendar.
Time required

2-3 hours

3-4 hours

Four to five hours

5-6 hours

6時間以上

Participating age

Age 12 ~

Number of people who can book

1 to 9 people
Description of plan
How to use the boat is free.
Please use it freely such as fishing, cruising and scattering.
※ The navigation area is 25 nautical miles from the coastline.
※ 2 grade or 1 grade small vessel license is required for use.
Guided support for landing shore
As the guide will be on board, please leave your coast and difficult instruments etc.
Paper is fine as well.
Various options
Two rental fishing rods are free.

There are many other paid options, so please contact us at the time of application.
· Breakfast: convenience store onigiri, original roosted egg-fried rice ball
· Lunch: a box lunch to eat inside the ship, a meal of the inn that goes by boat
※ If you book a lunch menu of the inn, it will be moved by car if it is not possible to sail due to weather deterioration.
"Full refund" if you can not depart
If the ocean situation is bad and it is not possible to sail, we will refund the full amount, so please be relieved.

Nature is the opponent's rental boat.
We recommend that you consider the second plan for when you are unable to sail in unseasonable weather.

Sailing with fuel full, it is full.
※ I will drop in to Niimin Marina in Toyama Prefecture before returning to Tokyo.
Information
| | |
| --- | --- |
| Minimum number of people | 1 person |
| Number of people who can book | 1 to 9 people |
| Schedule | Regularly |
| Start time | Please fill in your time of hope at the time of booking. |
| Reservation deadline | 5 days before 23: 59 |
Access and map
Assemble point
Yubinbango933-0002
Takaoka, Toyama Prefecture Yoshihisa 1-3-42
"Joy Marine Engineering"
---
Everyone's experiences0件の体験談
There are no reviews yet
Attractions of the plan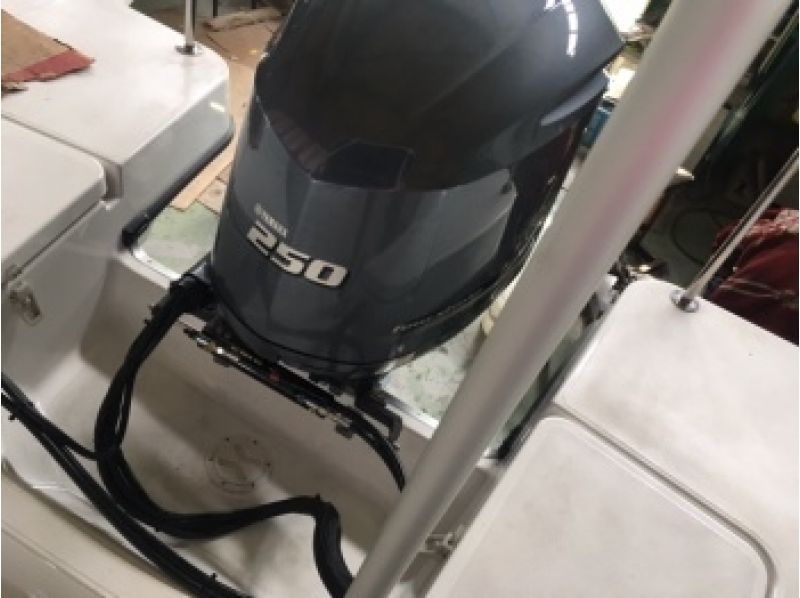 Yamaha F250D engine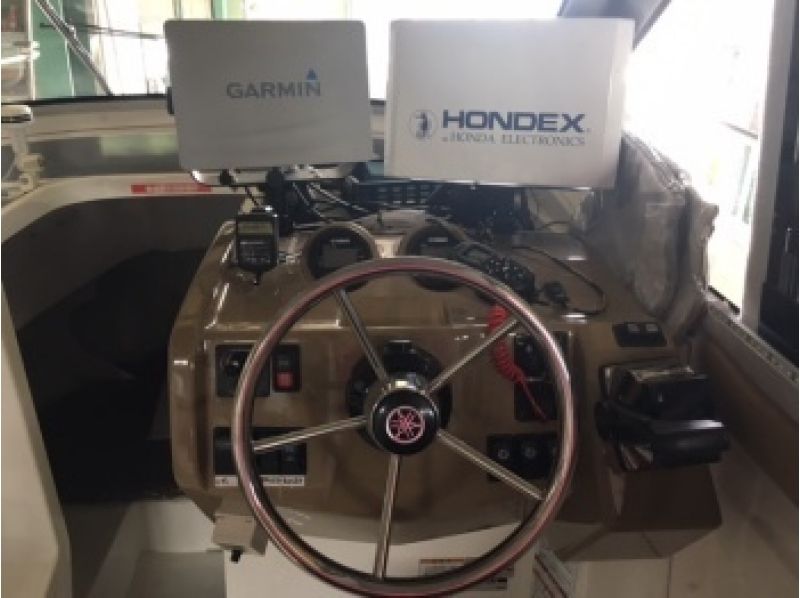 cockpit You can charge the iPhone indoors. You can enjoy the music downloaded to your smartphone or mobile player with a Bluetooth compatible speaker.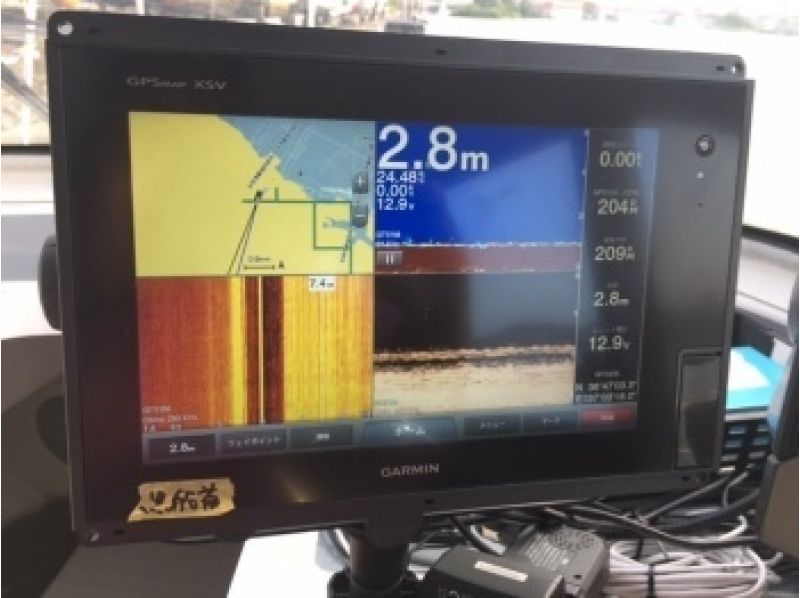 Garmin Fish search and radar with GPS (7410 XSV + GT 51 TM + GMR 18 x HD + HD - 9 AX)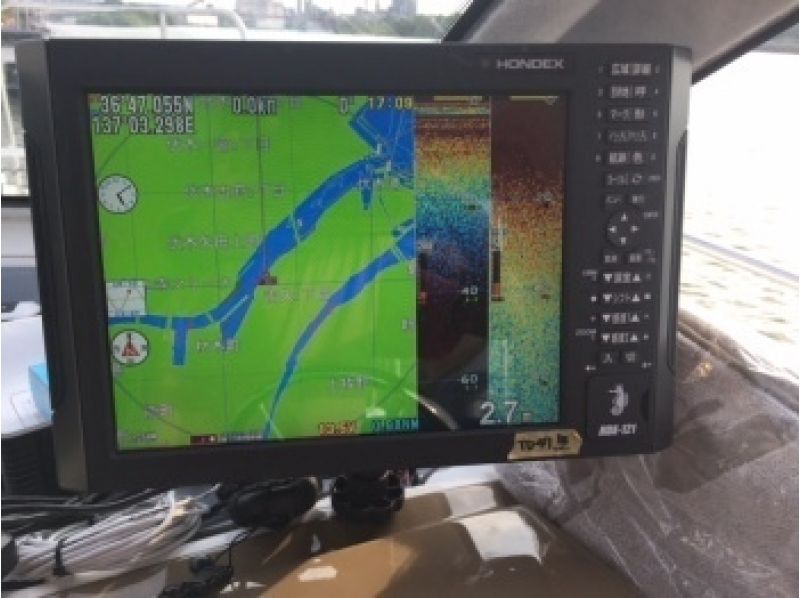 Hondex GPS fish search (HDX - 12 TD 47)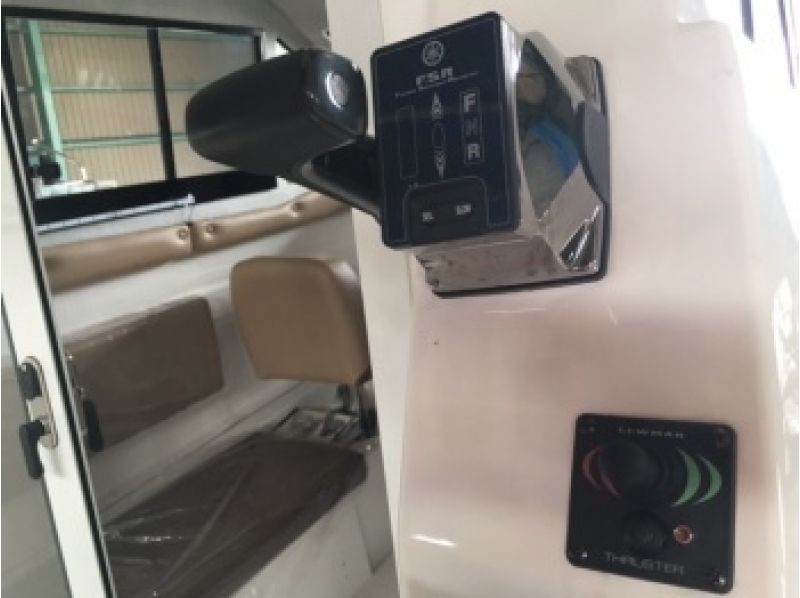 Phishing support remote control and bow thruster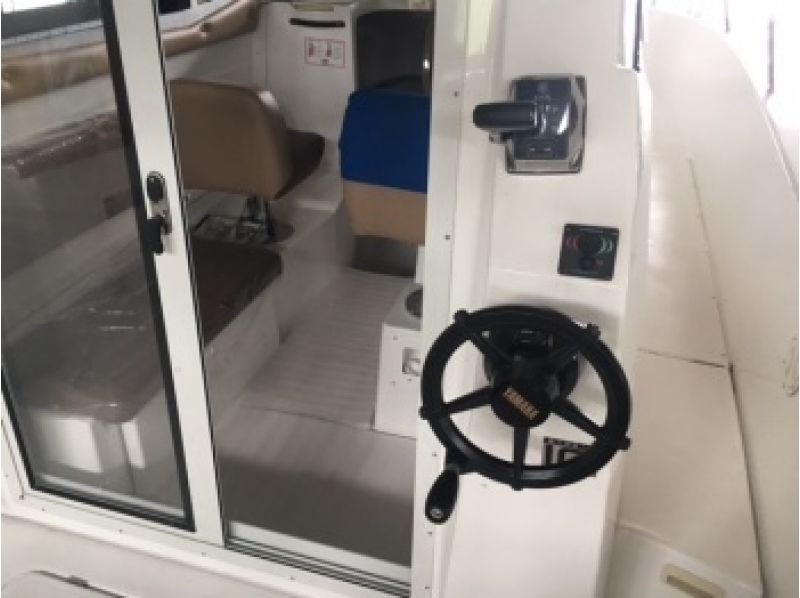 You can steer in two places.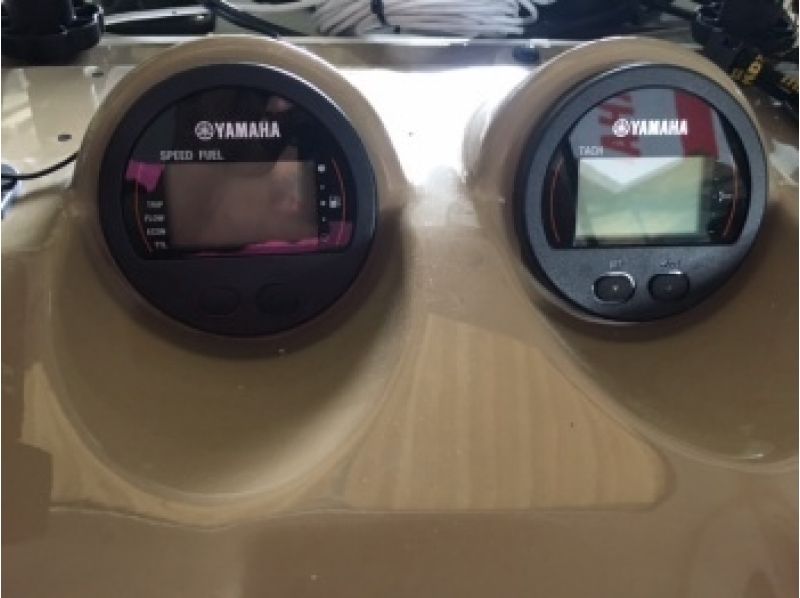 Command link meter and fail meter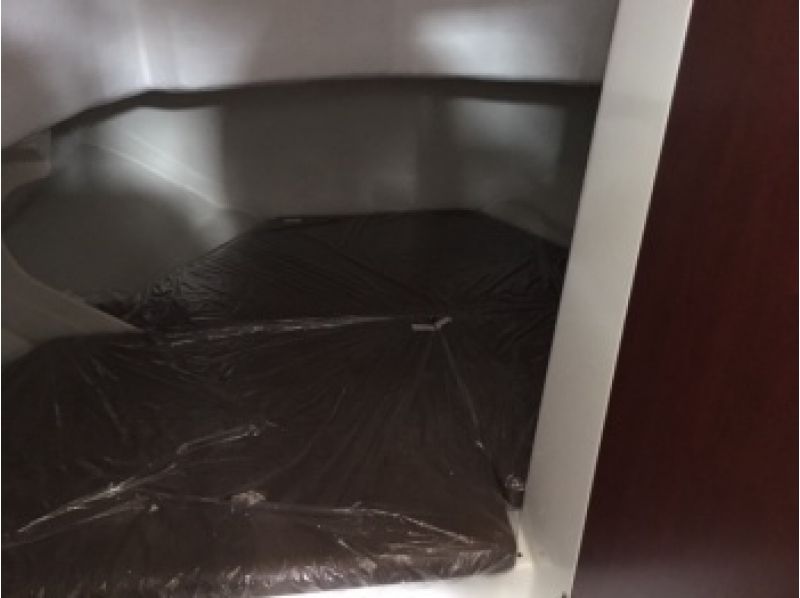 Bauverse Two adults can rest at rest.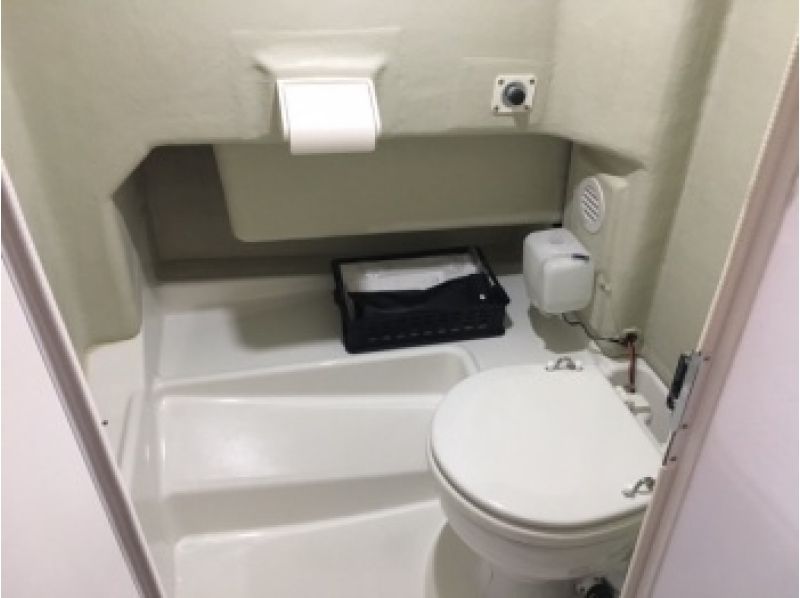 Single room toilet Enjoy women as well as enjoy sea-based stay

Seven rod holder I will let you have up to 7 rods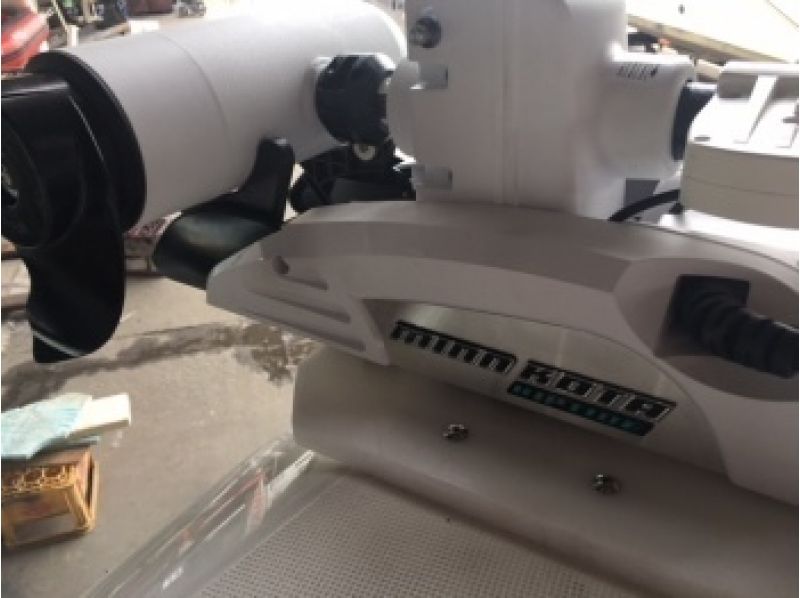 36V eye pilot
About price
Basic charge
Up to 3 hours / boat
32,400
yen
Option fee
1 hour addition / boat

10,800

yen
※Prices including all taxes.
※ This is the basic charge.
* Prices may vary depending on the schedule, so please see the price list displayed after selecting the schedule.
| | |
| --- | --- |
| Included in price | Rental fee (3 hours from deck to docking), guide fee, consumption tax |
| Not included in the price | Meal, drink, fuel bill |
About payment / cancellation
About payment
Please transfer the usage fee at the time of application.
After confirming the transfer reservation will be confirmed.
Japan Net Bank head office sales department ordinary account 2793006 Yu) Joy Marine Engineering
Payment method
The payment method specified by the operator.
About cancellation fee
The cancellation fee will be required in accordance with the policy below.
After reservation: 30%
The cancellation without prior notice: 100%
Cancellation by operators.
There are times when it is not possible to leave port due to weather or ocean conditions.
※ In case of cancellation due to bad weather, we will return the full amount.
※ It is not possible to respond to payment such as transportation expenses to the place.
Advance preparation
Clothings and must-bring items
Sandals / deck shoes etc. (Spikes and boots with rivets, things that hurt the deck are prohibited)
Towel, drink, food
In summer, hat, sunglasses, sunscreen
Yacht parka, wind breaker etc in winter
Please bring as needed such as a sickness stop.
About rental items
Life jacket
Facility information
Changing room
Restroom
shower
Parking Lot
Locker
Others
Matters require attention
Terms of Service
1, In order to use this boat, it is necessary to own a marine technology license of grade 2 or higher of at least one person (hereinafter referred to as captain) within the group.

2, maximum group size is 9 people. Please count as 1 adult by 2 children under 12 years old.
Children running around the deck are so dangerous that they can not board the ship.
Boarding with soccer shoes, baseball shoes, boots with non-slip fittings etc. can not be done.

3, On the ship, we all wear a life jacket.

4, The captain must adhere strictly to maritime legislation, morals, local rules.

5, Cancellation due to deterioration of ocean conditions after reservation is free, 30% will be charged for cancellation due to customer's convenience.
Other notices
6. We will not bear the cost of inconvenience, loss etc. (accommodation fee, transportation expenses, operating loss, etc) due to ship trouble or unavailability due to marine conditions.

7, The use time refers to the time from the shore to the shore.

8, The price to use is 30000 yen (tax not included) up to 3 hours After that it is 10000 yen (tax not included) every hour.
Example: Morning 6:00 Departure 11: 00 Return 500 km (excluding tax) + fuel cost
Usage for the following period and time will be increased by 20%.
Summer season (6 · 7 · 8 · September) 22: 00 ~ next 5:00
Winter season (10 · 11 · 12 · 1 · 2 · 3 · 4 · 5) 18: 00 ~ 6:00

9, The boarding location of the rental boat is the location designated by our company. You can specify any location for the destination.

10, The use on our rental boat prime will be only those who agreed to the above terms.
---
ジョイマリンエンジニアリング(MARINE PRODUCE JOY)

の取扱いプラン一覧
---
32,400円~(税込)
Fee per boat up to 3 hours
Included in price
Rental fee (3 hours from deck to docking), guide fee, consumption tax
Time required

2-3 hours

3-4 hours

Four to five hours

5-6 hours

6時間以上

Participating age

Age 12 ~

Number of people who can book

1 to 9 people
When you book this plan 299 pt I will save it!