【Tokyo · Akihabara · Yukata rental】 Feel free to wear Yukata rental & dressing plan
プランID:15688 提供:Basara kimono rental Akihabara
3,456yen~​ ​(tax included)
大人1名あたりの料金
プランID :

15688
Tokyo / 23 wards
Kimono rental
Empty-handed OK
1 person participation Allowed
Rain departs Allowed
子供参加可
ファミリーで楽しむ派
Starting time

10:00

10:30

11:00

11:30

12:00

12:30

13:00

13:30

14:00

14:30

15:00

15:30

16:00

16:30

17:00

Participating age

0 才~

Time required

Within one hour

Schedule5月〜9月
Assemble point Look in GoogleMap
Description​ ​
It is affordable to feel free to experience Yukata. A set of kimono (yukata, belt, Japanese style bag, geta, kanzashi) and hair set (standard) are attached and tax included 3456 yen. Yukata can be selected from a simple color pattern. Dressing is as fast as about 15 minutes to complete. Go to Akihabara sanctuary of subculture with Japanese style clothing!
Simple is good, but also optional upgrade!
The stock of Yukata is over 300 clothes! Simple is also good, but from 540 yen you can enjoy more fashion with some options. Semi-collared and obi, Maiko Umbrella and so on are rich in variety. Why do not you enjoy your original dress with accessories?
Summer memories, in Yukata appearance!
There is optional photo service in the studio located in the shop. We can provide memorial photos and location plans, so please contact with the staff in the store.
10 good locations from Tokyo station! Visit the city and explore the city!
It is a convenient store accessing less than 5 minutes on foot from Akihabara station. From now on you can enjoy walks and fireworks in Yukata.
---
Attractions of the plan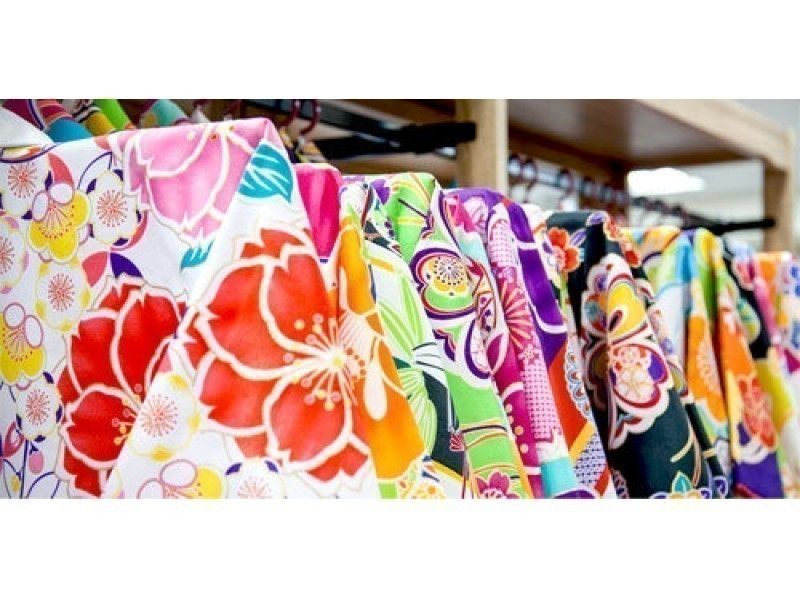 Various Yukata types From simple standard grade to gorgeous toaster, you can choose your favorite Yukata.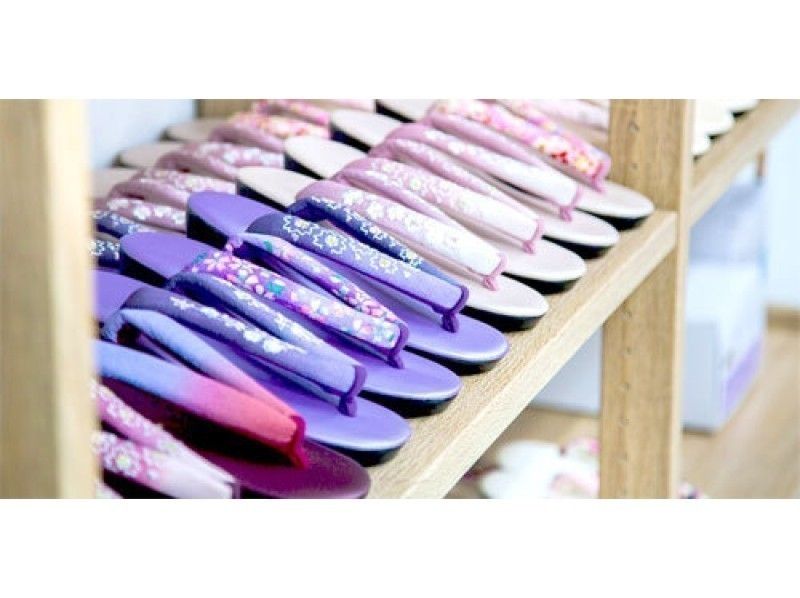 Sandals to match yukata Clogs and accessories that match the yukata are available.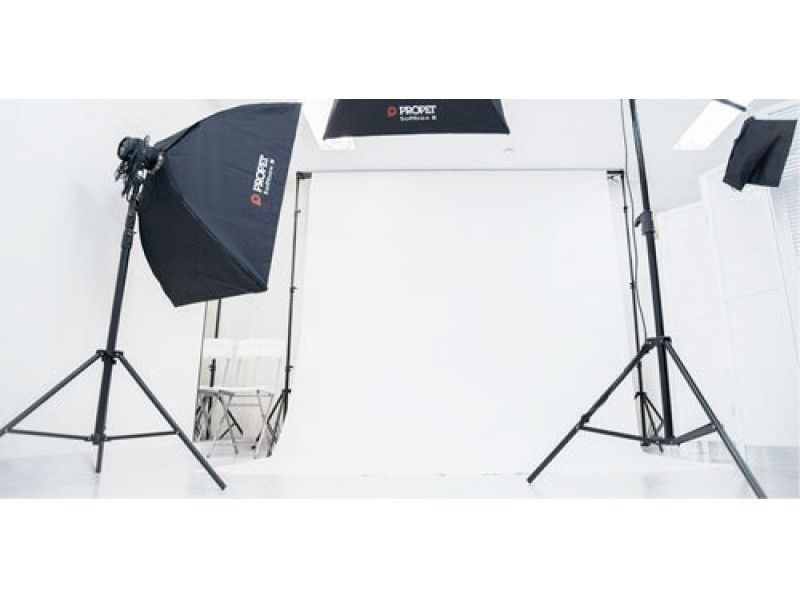 Photo Studio In-store professional photographers can shoot memories of memories and memorial photos.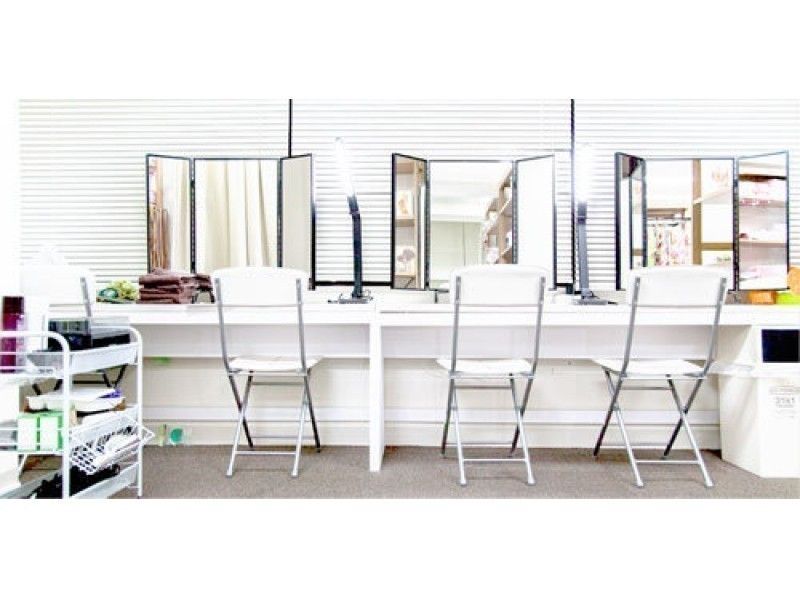 Hair set space I will arrange your favorite hair from a skilled hair stylist.
---
Information
| | |
| --- | --- |
| Minimum number of people | 1 人 |
| Number of people who can book | 1人〜5人 |
| Schedule | 5月〜9月 |
| Assemble time | Please fill in your time of hope at the time of booking to the remarks column. |
| Assemble point | Kimono rental "VASARA" Akihabara store |
| Reservation deadline | Before 2 days |
---
Regarding advance preparation
| | |
| --- | --- |
| About clothings and must-bring items | For your confirmation of the principal, thank you for presenting your identity card (passport, credit card etc). |
| About rental items | Kimono set (Yukata, underwear, belt, Japanese style bag, sandals, Kanzashi) |
---
Facility information
Changing room
toilet
shower
Hot spring
Locker
Hairdryer
Parking Lot
コンビニ
スーパー
---
Access and map
所在地
3-1-15, Kotokuda, Chiyoda-ku, Tokyo Chogokue-ku Building 3F
How to reach by car
Approximately 8 minutes from the entrance to the capital city high-speed city circle line Kanda bridge
How to reach by train
JR "Akihabara Station" 3 minutes walk from the electric town mouth
JR "Ochanomizu Station" about 8 minutes on foot
Ginza line "Suehirocho station" about 7 minutes on foot
About 8 minutes on foot to "Awaji-cho station" on the Marunouchi line
Chiyoda line "New Ochanomizu Station" about 9 minutes on foot
About Chiyoda line "Yushima station" on foot
---
Price list
Basic charge
| | |
| --- | --- |
| Adult / name 3,456yen | 浴衣スタダ―ドプラン シンプルな浴衣でさわやかな夏和装姿を作りましょう。 |
| Adult / name 4,860yen | 浴衣ワンスタープラン 花模様やカラフルな柄で遊び心を味わえる浴衣グレードです。 |
| Adult / name 5,940yen | 浴衣ツースタープラン 華やかな浴衣グレードです、記念写真にぴったり! |
オプション料金
| | |
| --- | --- |
| Early morning charge / name 540yen | For reservations at 9 am and 9:30 am, we will add 540 yen per person for early morning charge. |
| One star hair set / name 1,080yen | ワンスターヘアセットサービス 和装に似合うアップスタイルやダウンスタイルでおしゃれにまとめます。 |
| Toaster hair set / name 2,160yen | ツースターヘアセットサービス プロのヘアメイクが技術を駆使したアップスタイル。 |
| Accessory rental / name 540yen | 各種小物レンタル540円~ 飾り紐や舞妓傘、日傘など豊富な小物で格別な姿演出。 |
| Each plan / name 1,080yen | 【7/22、7/29、8/5】 特別営業日は、特別料金1,000円(税別)が別途発生致します。 |
※Prices including all taxes.
※上記は基本料金になります。
※日程によって料金が異なる場合がございますので、日程を選択した後に表示される料金表をご覧ください。
---
---
お支払い・キャンセルに関して
About payment
当日現金、またはクレジットカードにてお支払いください。 ※ご利用いただけるカードは以下となります。 VISA・MASTER
Payment method
The payment method specified by the operator.
About cancellation fee
2 days ago - the day before: 50% of the reservation fee
On the day: 100% of the reservation fee
開催中止に関して
---
Other
Matters require attention
※ If you are under 13 years old must be accompanied by a guardian.
※ Please return 30 minutes before closing time.
We change clothes at the dressing store. If it seems that business hours will be exceeded, please return it the next day. We return the next day on option, we also accept another shop return on the day. In the case of returning the next day, please return it by noon. If you go around noon, a late fee of 980 yen (tax not included) will be charged separately.
みんなの体験談
There are no reviews yet
Service out of period
This season of sales has ended.
Included in price
当日、災害等により営業を中止する場合があります。 集合場所に到着後、中止となっても旅費などの賠償には応じかねますのであらかじめご了承ください。
| | |
| --- | --- |
| | Starting time 10:00 10:30 11:00 11:30 12:00 12:30 13:00 13:30 14:00 14:30 15:00 15:30 16:00 16:30 17:00 |
| | Participating age0 才~ |
| | Time required Within one hour |
| | Schedule5月〜9月 |
| | Assemble point Look in GoogleMap |