[Kyoto/ Higashiyama] Take a photo at a studio specializing in kimono photography with kimono "Studio Pack Plan"
Beginners welcome - First try
Empty-hands OK
Possible number of bookings

Participating age

Age 0歳 ~ Age 100 歳
We are preparing a full-scale shooting experience with a kimono shooting specialist studio.
Choose one from the four shooting backgrounds built in the store and take a picture with authentic camera equipment.
You can choose from many kimonos
We have over 40 clothes of kimono.
You can pick a favorite kimono and shoot it.
Hairset is included in the price
Set in a hairstyle that suits your kimono.
Of course, it is safe because the hair set fee is also included in the plan.
It's okay to be a shy store because it's taken in the studio
Because it is an in-store studio, you can enjoy photographing without worrying about the eye.
Calendar info reloading failed
Immediate booking OK!
Reception closed
Not accepted
Request booking
※ For request booking you will receive acceptance notice from Activity Provider.
About fees
※The list price includes tax.
※The above price is a basic fee.
※Fees may vary depending on schedule, please check the fee displayed after selecting the date.
Plan attractions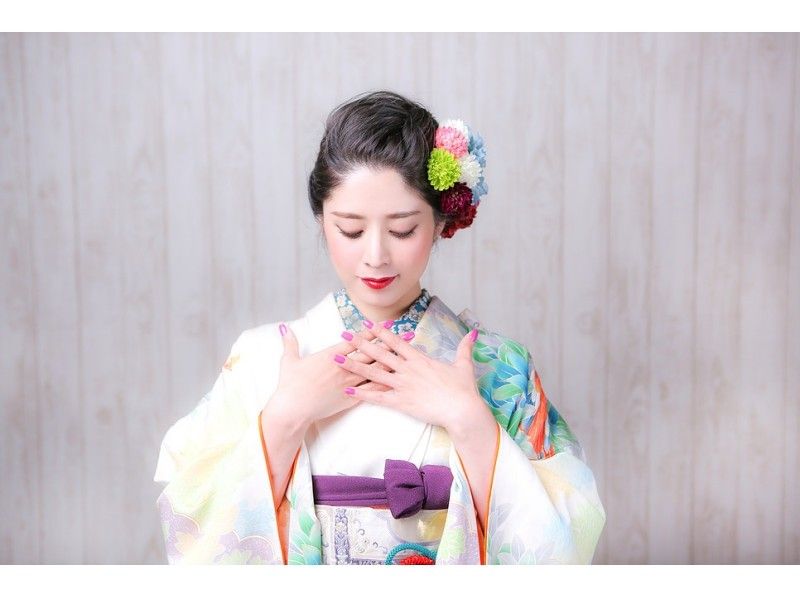 A wonderful look
Detailed information of this plan
Required minimum number of participants

1

Person(s)
Possible number of bookings

1~

3

Operating period
All-year-round
Assembly time
9:00 to 15:00
Please enter your desired time in the remarks column.
※ We will inform you of availability according to reservation situation.
Booking deadline
2 days before 23: 59
Other notifications
★ It is a limited plan for those living in Japan ★
Delivery of photograph data will be mailed at a later date.
All reviews
0

Results

No comments・reviews
Access - Map
京都市東山区三条通白川橋東入五軒町113ルモン白川橋1F
Assembly point
Smile photo office
〒605-0036
Kyoto-shi Higashiyama-ku Sanjo street Shirakawa-bashi Tozai Goto-cho 113 Rumon Shirakawa bridge 1F
Q&A about this plan
No questions about this plan
Activity Provider of this plan
smile photo office
handling plan list
"Gion/Higashiyama/ Kitashirakawa Area"
popular plans
---
Kimono rental Search from area
Find other experiences in neighboring areas
---