プランID:13874 Brought by:​ ​​ ​Maiko experience processing "Yumemiru dream"
[3-minute walk from Kyoto Gion Shijo Station] with photos! To Maiko's kimono tie the obi of Temusubi <Yumemiru plan>
14,040Yen ~ (tax included)
Fee per adult
Plan ID:

13874
Kyoto / Kyoto Station
Maiko&Oiran experience
Empty-handed OK
1 person participation Allowed
Children can join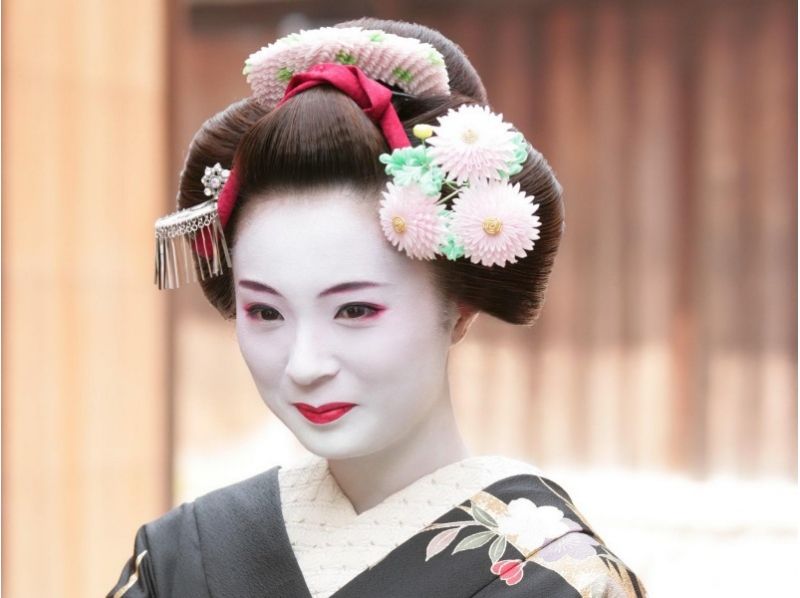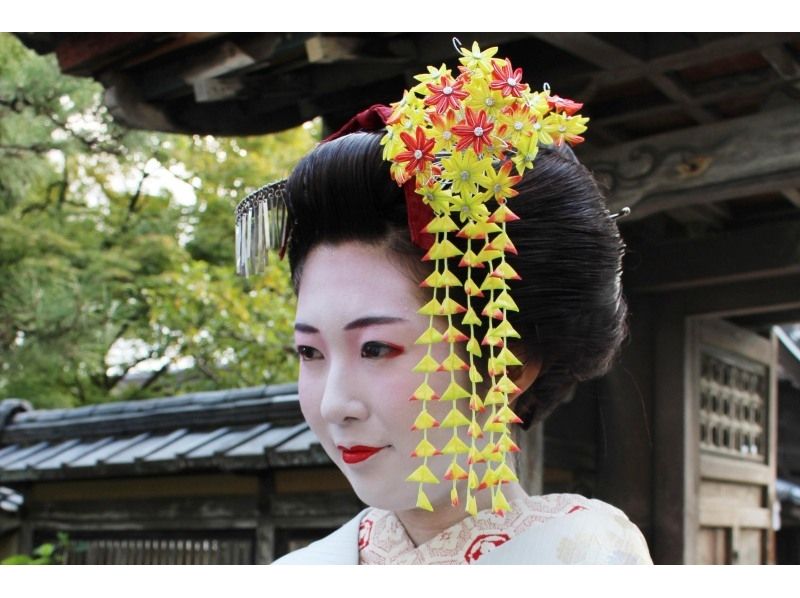 Starting time

09:00

10:00

11:00

12:00

13:00

14:00

15:00

16:00

17:00

Participating age

12 years old ~

Time required

3-4 hours

ScheduleRegularly
Assemble point Look in GoogleMap
There are no story stories of this plan yet
Description​ ​
To sum cosmetic-hand tie belt, photography, plan with stroll of time of 50 minutes.
Sum makeup of maiko unique is, face-to-face that can not be looking in the mirror to complete. Genuine and the dressing is "Otokoshu (Otokoshi) 's" of the maiko's will the dressing also usually. Pounding-excited from little by little, we get ready time on behalf of the maiko!
Adult women, there are options (surcharge) that can outfit's geisha.
A dream to dream, is the most popular of the plan!
Use the "half-wig" to appear in the same "earth hairdresser" a real maiko. Obi also earnest. 7m thing a long strip in the form of "limp" to hand knot. Photo to four 2L version, with a photo booth seal 1 sheet. Of the deals are feeling full we are gaining in popularity.
Against the background of the beautiful ancient capital of the city, photos I want to take absolute!
What time is 50 minutes. You can tourism remains maiko appearance. It will be able to stroll the quaint Kyoto's oldest Zen temple, Kenninji in silence. Maiko figure is shines, where also likely to take a picture becomes a picture.
Attractions of the plan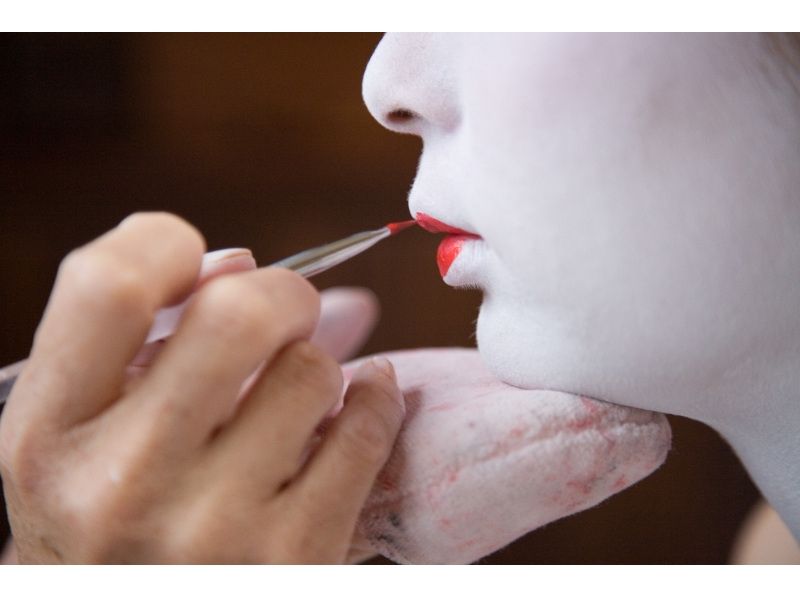 Sum cosmetic face-to-face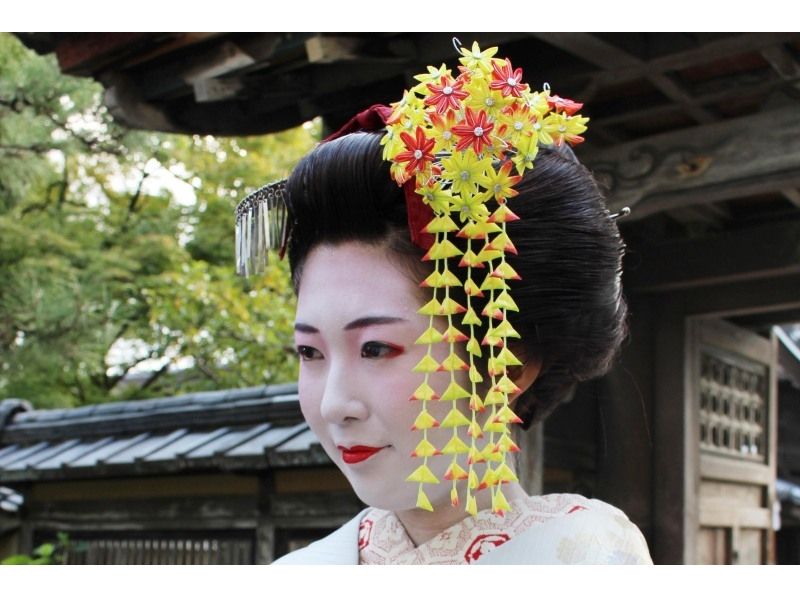 Hairpin, you can choose.

Please enjoy fully become a maiko.
Information
Minimum number of people
1 person
Number of people who can book
1 to 10 people
Schedule
Regularly
Start time
Please choose the desired time at the time of booking.
9:00 to 17:00 (every hour)
Assemble point
Maiko experience processing "Yumemiru dream"
Reservation deadline
2 days before
Advance preparation
| | |
| --- | --- |
| Clothings and must-bring items | Your own makeup tool after experience |
| About rental items | What you need is included in the room rate. |
Facility information
Changing room
toilet
shower
Hot spring
Locker
Hairdryer
Parking Lot
convenience store
Supermarket
Access and map
Location
Down Higashiyama-ku, Kyoto Yamatooji through Article 4 HigashiIri Komatsu-cho, 555-17-4
How to reach by car
Meishin about 20 minutes to National Highway No. 1 from "Kyoto east IC" to "Kyoto city district"
Meishin about 30 minutes to National Highway No. 1 from "Kyoto Minami IC" to "Karasuma Gojo direction"
※ during the season of spring and fall are expected traffic jam. Please be careful
How to reach by train
■ Keihan train "Shijo Gion" get off a 3-minute walk
■ Hankyu "Kawaramachi" get off a 5-minute walk
People who come by other means
Kyoto City Bus
"Gion" and get off at 5-minute walk
"Shijokawaramachi" get off a 10-minute walk
---
Price
Basic charge
| | |
| --- | --- |
| Adult / per person 14,040yen | 12 years old~ |
※Prices including all taxes.
※The above is the basic charge.
※Prices may vary depending on the schedule, so please see the price list displayed after selecting the schedule.
Included in price
Experience fee, shooting fee, printing fee (four 2L version of photo), free stroll fee (50 minutes), photo booth seal 1 sheet
Those not included in the price
・CD-R(データ) 1,030円(税込)~
スタッフが散策に同行し、風情ある街並みを背に当店のカメラでロケーション撮影して、撮影した画像データを「CD-R」に焼いてお渡しします。
※当日の対応がお受け出来ない場合もございますので、出来るだけご予約時に備考欄にてお申し付けくださいませ。
---
About payment / cancellation
About payment
Please pay at the day of cash.
Payment method
The payment method specified by the operator.
About cancellation fee
In case of cancellation or change, please immediately contact us by telephone.
If it is canceled by the convenience of the customer, you will be charged a cancellation fee of following.

On the day: the full amount of the participation fee
Cancellation by operators.
You might want to stop by the bad weather.
It should be noted that the cost of the transportation expenses of up to local at the time of the stop can not be compensated.
In the case of some light rain, you can also explore the surrounding shops with an umbrella.
※ Not possible with regular rainfall
※ degree of rain staff will determine
Other
Matters require attention
※ food and drink in the experience, please refrain. After you especially your makeup, etc. is there, also red to peel, and put his mouth to the cup
※ Because smoking is sometimes smell moves to kimono, it has been with the store, walking at the time and the total ban
What time you are equipped to plan ※ is not intended to compel

※ lacks manners violation of consideration for the real maiko, geiko's please stop absolutely (such as smoking, words and deeds)
Other notices
※ time of the plan, is only an experience reference time of per capita. If such as in, organizations and geisha experience season, it may increase the time required. Please note
※ taxi travel time is subject to change depending on the season
Everyone's experiences
No reviews yet
14,040円~(税込)
Fee per adult
Included in price
Experience fee, shooting fee, printing fee (four 2L version of photo), free stroll fee (50 minutes), photo booth seal 1 sheet
When you book this plan 130 pt I will save it!
| | |
| --- | --- |
| | Starting time 09:00 10:00 11:00 12:00 13:00 14:00 15:00 16:00 17:00 |
| | Participating age12 years old ~ |
| | Time required 3-4 hours |
| | ScheduleRegularly |
| | Assemble point Look in GoogleMap |