[Kanagawa, Shonan surfing school] female student two or more of those limited ★ Margaret plan / 4300 yen
プランID:13524 提供:Holiday Surf (Holiday Surf)
4,300yen~​ ​(tax included)
大人1人あたりの料金
プランID :

13524
Kanagawa / Shonan Kamakura
surfing
Starting time

09:30

15:30

Participating age

16 才~

Time required

3-4 hours

ScheduleRegularly
Assemble point Look in GoogleMap
Description​ ​
■ limited female student two or more of those! Usually 4900 yen → 4300 yen!
■ course of fulfilling (surfing training / safety training)
■ instructors with a JPSA certified professional and qualifications

Our shop 's surf school has more than 35 years experience in Shonan,
Professional surfers knowledge of the sea and the waves have a rich JPSA certified professional and qualifications Ya
So tell me firmly surfing instructor,
It is also safe in absolute beginner! Please feel free to join.
Women beginners are participating many!
Please to come to hesitate comes therefore many novice women in school ♪
Extensive training
As can be seen in the first one, we talk about the knowledge necessary before entering the sea, such as rules and manners.
Preparation exercise and simulation at the beach, etc. lecture before entering the sea is enriched!
Even if you're a woman and beginners, we have thoroughly to create an environment, such as enjoy surfing with confidence!
Please do not hesitate to ask a question if you have that you have ever wondered that uneasy. We will carefully to answer.
Instructors with a JPSA certified professional qualifications
All instructors are veteran surfer carrying the JPSA certified professional and qualifications of more than surfing history 30 years.
Sea and waves of knowledgeable instructors kindly, politely I will let you guidance!
---
Attractions of the plan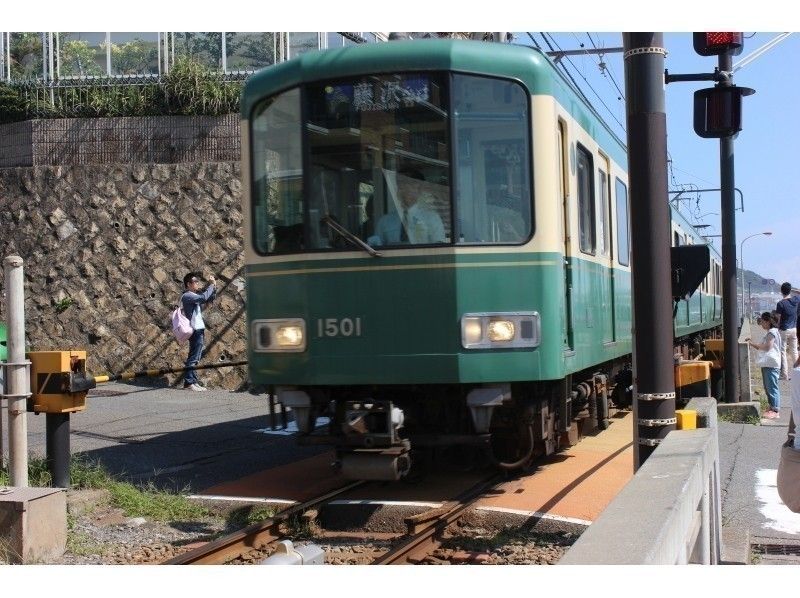 Enoden Shop is just from Enoden Koshigoe Station! Access is perfect!
Land practice And the carefully land practice before entering the sea.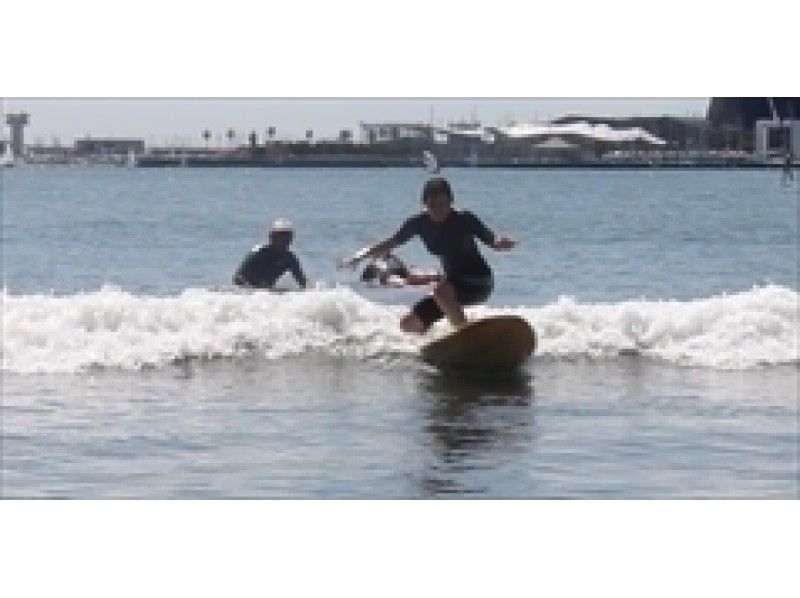 Takeoff Please by all means taste the moment of take-off!
---
Information
| | |
| --- | --- |
| Minimum number of people | 1 人 |
| Number of people who can book | 2人〜7人 |
| Schedule | Regularly |
| Assemble time | 9:30 |
| Assemble point | Holiday Surf Shop |
| Reservation deadline | 3 days before |
---
Regarding advance preparation
About clothings and must-bring items
Swimsuit, beach sandals, towel, sunscreen, etc.
About rental items
※ It is possible to rent a wet suit in a separate 600 yen.
※ It is possible to join the insurance separately 500 yen.
---
Facility information
Changing room
toilet
shower
Hot spring
Locker
Hairdryer
Parking Lot
コンビニ
スーパー
---
Access and map
所在地
Kamakura, Kanagawa Prefecture Koshigoe 3-24-5
How to reach by car
About 20 minutes from Yokohama Yokosuka way "Zushi IC"
About 10 minutes from Fujisawa city
There is close to paid parking
How to reach by train
Walk from Enoden Koshigoe Station to shop 30 seconds
---
time schedule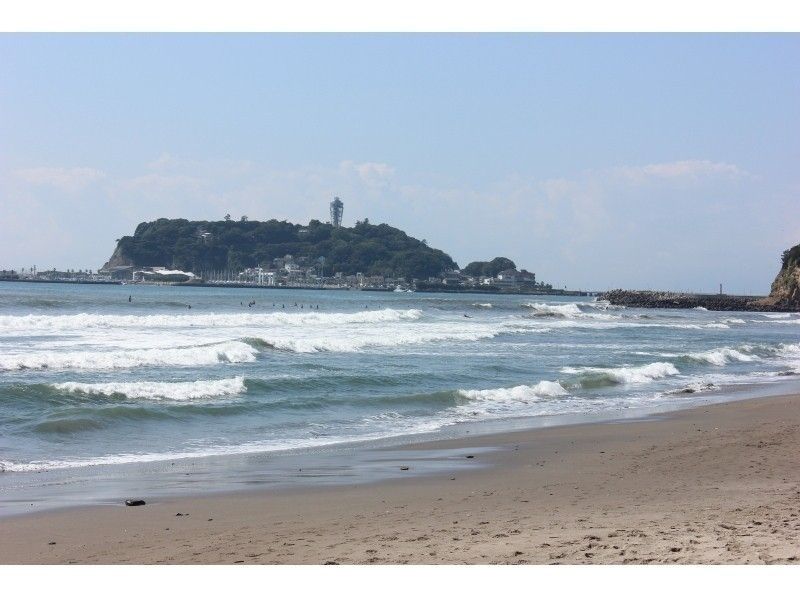 ---
Price list
Basic charge
| | |
| --- | --- |
| Adult / person 4,300yen | Experience fee, rental board, will include a shower fee. |
※Prices including all taxes.
※上記は基本料金になります。
※日程によって料金が異なる場合がございますので、日程を選択した後に表示される料金表をご覧ください。
---
---
お支払い・キャンセルに関して
About payment
Thank you to pay by the day of cash.
Payment method
Pre-card payment, the ways assigned by operators
About cancellation fee
In case of cancellation or change, please contact us at your earliest telephone.
If it is canceled by the circumstances of the customer, cancellation fee will occur.
In addition, it tells a cancellation fee in the case of no-show.
The day before: 50% of the reservation fee
On the day: 100% of the reservation fee
The reservation: 100% of the reservation fee

Also schedule and number of people change, please immediately contact us by telephone.
By timing and availability, because there are times when you do not meet your request,
Please note.
Cancellation by operators.
You might want to postpone such a strong day of the big day and the wind of the consideration of the safety-wave (or shine in the case of ※ rainy weather only)
If you was canceled, it can not respond to compensation, such as travel expenses of up to local. Please note.

【Prior confirmation request】 It may be canceled due to stormy weather. Regarding the possibility of holding on the day, please enter a confirmation phone from 15 o'clock to 19 o'clock on the day before booking though sorry to trouble you.
Phone number: 0467-32-6441
---
Other
Matters require attention
Please join established a physical condition on the day
Other notices
★ There is a postponement in stormy weather. Please make a confirmation call from 14:00 to 19:00 on the previous day.
Phone number: 0467-32-6441
みんなの体験談
初めて波になることができました!楽しくてすごくはまります!またやりたいって思うサーフィン体験でした!
サーフィンは生涯スポーツということを知って、続けたいと思います!
教えてくださった方もすごくいい方で、出会いに感謝です!
またよろしくお願いします!ありがとうございました!
友人と
ひとりで
ストレス解消
初挑戦
ステップアップ
4,300円~(税込)
大人 1 人 あたりの料金
Included in price
Rental board, will include a shower fee.
| | |
| --- | --- |
| | Starting time 09:30 15:30 |
| | Participating age16 才~ |
| | Time required 3-4 hours |
| | ScheduleRegularly |
| | Assemble point Look in GoogleMap |