Let's Make a papermaking "LED mini Japanese paper candle" in [Tokyo Nishitama] towel
プランID:13475 提供:Hinode Japanese paper
3,800yen~​ ​(tax included)
大人・小人1人あたりの料金
プランID :

13475
Tokyo / Okutama
Japanese paper making
1 person participation Allowed
Rain departs Allowed
子供参加可
自然満喫リラックス派
ファミリーで楽しむ派
Starting time

10:00

13:30

Participating age

6 才~

Time required

Within one hour

ScheduleRegularly
Assemble point Look in GoogleMap
Description​ ​
Traditional papermaking different from the, has proposed a creative papermaking "Hinode Japanese paper". Those in the plan, and papermaking Japanese paper 4 sheets of using the towel, LED mini Japanese paper candles (a height of about 12 × diameter of about 7cm) you can 1 Otsukuri point a.
Production works: towel Japanese paper 4 points, LED mini Japanese paper candle 1 point
It made using a towel experience a "towel Japanese paper"
Normal papermaking off the water side by side humbly the fibers of the paper mulberry, dry with but is intended to finish the paper, was the application of this is "papermaking with a towel." By Nikki copy the towel pile fabric to paper, you can distinctive unique Japanese paper. First will be asked to produce a four Japanese paper and the papermaking with a towel. Dried not, please dried at home and brought back remains moist. ※ It takes four to five days to dry
Make the lights with a towel Japanese paper
Next, wrap the LED candle with a towel Japanese paper that was available in the studio, create a LED mini Japanese paper candle. Cordless battery-powered, is characterized by fluctuating light like a candle.
※ at further options, using the four Japanese paper hungry yourself, you the LED Japanese paper lights can make another one
It is also possible to make the paper mulberry in options from the raw material
You can also handmade from mulberry in the option. In the white skin by scraping the bark of the paper mulberry, banging it into fine fibers. You can original paper by slapping the way. Since combing the paper in the raw material that you create, it deepens more fondness.
---
Attractions of the plan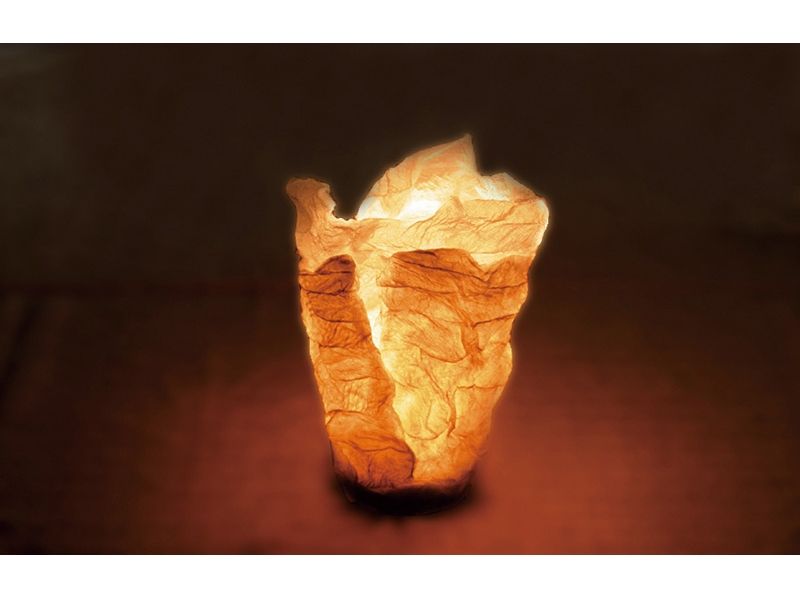 Also Japanese paper Akari in options Use the Japanese paper hungry yourself, you can make the other one works. It is lighting that uses an electric of the LED light bulb. ※ about 22 × diameter of about 18cm height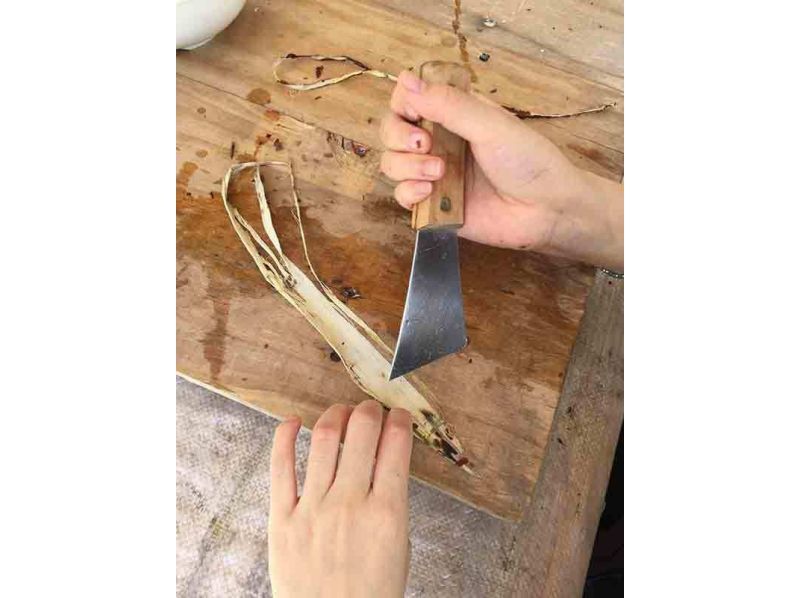 Mulberry-making can also experience It is handmade from mulberry in the options. Experience to make the paper of raw materials, can not be quite in the other. It is by all means try to challenge?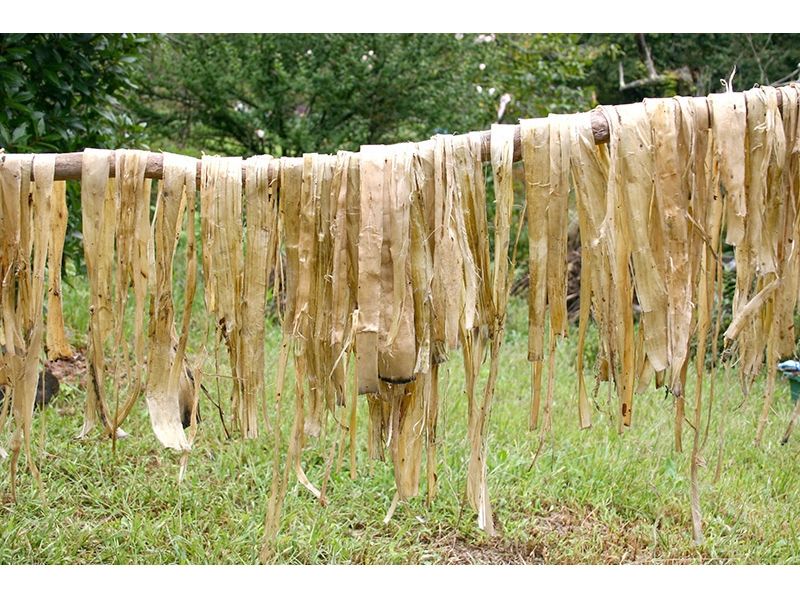 Freely in natural surroundings Workshop is located in the lush place to feel the change of seasons. Please enjoy freely To the making your own way work.
---
Information
Minimum number of people
1 人
Number of people who can book
1人〜20人
Schedule
Regularly
Assemble time
10:00
13:30
Assemble point
Hinode Japanese paper
Reservation deadline
Up to 5 days before
---
Regarding advance preparation
About clothings and must-bring items
Hand towels (to wipe the wet hands)
- Easy to move footwear, good clothes even some splashing water or apron bring,
About rental items
None
---
Facility information
Changing room
toilet
shower
Hot spring
Locker
Hairdryer
Parking Lot
コンビニ
スーパー
---
Access and map
所在地
Tokyo Nishitama Hinodecho Oguno 6436
How to reach by car
About 15 minutes from KenHisashimichi sunrise IC
7-8 minutes by car from the Musashi itsukaichi station
その他の方法でお越しの方
We will pick you up from Musashi Gokaichi Station to 4 people. We will inform you after applying.
---
Price list
Basic charge
| | |
| --- | --- |
| Adult and children / people 3,800yen | 6 years old or more ※ elementary school lower grades is must be accompanied by a guardian |
オプション料金
| | |
| --- | --- |
| Japanese paper Akari of platform / point 3,500yen | ※ご自分で漉いた和紙4枚を作って仕上げる和紙あかりです スイッチ付きコード/LED電球付き/電気式/高さ約22×直径約18cm |
| Mulberry raw materials making experience (more than 2 persons) / person 1,500yen | |
| Mulberry raw materials making experience (one person) / person 3,000yen | |
※Prices including all taxes.
※上記は基本料金になります。
※日程によって料金が異なる場合がございますので、日程を選択した後に表示される料金表をご覧ください。
---
---
お支払い・キャンセルに関して
About payment
ご予約後、指定の口座にお振込みください。お振込先は、お申込後にご案内いたします。 入金確認後の受付になります。
Payment method
The payment method specified by the operator.
About cancellation fee
In case of cancellation or change, please contact us as soon as possible by phone.
If it is canceled by the circumstances of the customer, a cancellation fee will occur.

The day before: 50% of the participation fee
On the day: the full amount of the participation fee
Cancellation by operators.
There is a case to be canceled due to unavoidable circumstances, but you can not respond to compensation, such as travel expenses of up to local.
Please note.
みんなの体験談
There are no reviews yet
3,800円~(税込)
大人・小人 1 人 あたりの料金
Included in price
Experience fee, material cost
| | |
| --- | --- |
| | Starting time 10:00 13:30 |
| | Participating age6 才~ |
| | Time required Within one hour |
| | ScheduleRegularly |
| | Assemble point Look in GoogleMap |