[Okinawa Kohama arrival and departure] ★ island landing of phantom ★ & ★ your Sakanahatake coral reef snorkel ★ tour
プランID:13121 提供:Marine Service light
7,500円~​ ​(tax included)
大人1人あたりの料金
プランID :

13121
Okinawa / Ishigaki Iriomote Island near
Snorkeling
Empty-handed OK
Transfer Yes
1 person participation Allowed
プライベートツアー
Charter Allowed
Rain departs Allowed
子供参加可
アクティブ爽快
自然満喫リラックス派
ファミリーで楽しむ派
Starting time

08:45

13:00

Participating age

0 才~

Time required

2-3 hours

ScheduleRegularly
Assemble point Look in GoogleMap
Description​ ​
★ 1 No. popular course in Kohamajima!
★ You can enjoy the two points of the island and you Sakanahatake of vision, even half a day ♪
★ snorkeling ♪ children be together
If you are one day, because the bicycle rental is free, stroll also land of Kohamajima! Rental bikes electric bicycles have been rented at a discount!
☆ landing to the vision of the island ☆ best location spot ♪
Island of vision in at about 15 minutes from the Obama Port to the island of illusion,
Tide when the island that appears in the crescent.
Blue sky and white sand beach on the emerald green contrast is very beautiful island.
You can also enjoy small children because it is shallow.
Shelling and snorkeling, please spend in their own way in the picture. .
Snorkeling in your Sakanahatake ♪
Wherever transparent emerald green sea,
There are spread beautiful coral reef!
Scenery that can not be seen in any way in the land, is a new discovery and excitement is full.
The famous fish, [hidden anemone fish] also try to find means because you will watch.
Also fully support those who also children can not swim even beginners!
Beginners to 5 years of age and older children and not swim, also those who do not self-confidence
Easy-to-understand explanation, since I firmly carefully training,
Peace of mind to snorkel will have as can be.
The customer with young children, float, box glasses sit, we have prepared the food for the feeding tour. ,
From small children to those of our elderly, please join us in peace.
---
Attractions of the plan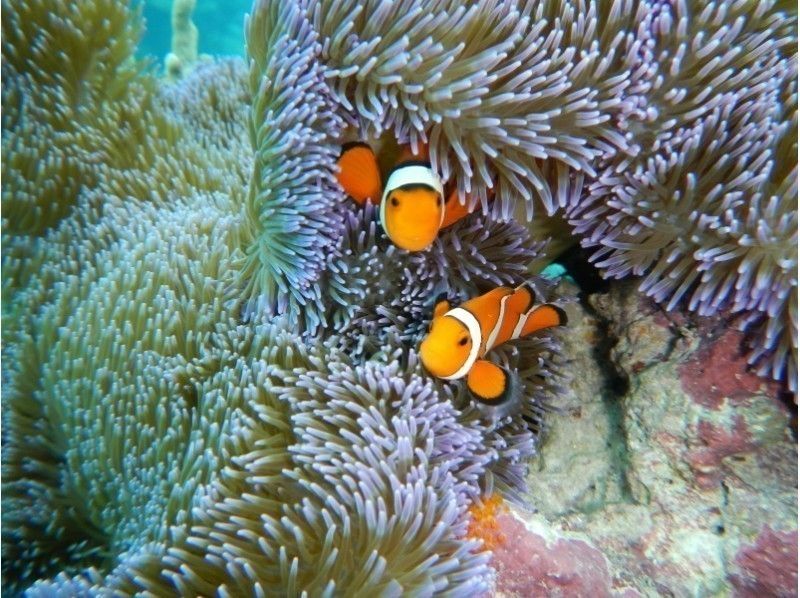 ☆ your Sakanahatake of the famous fish ☆ Let's look for a hidden anemone fish became famous.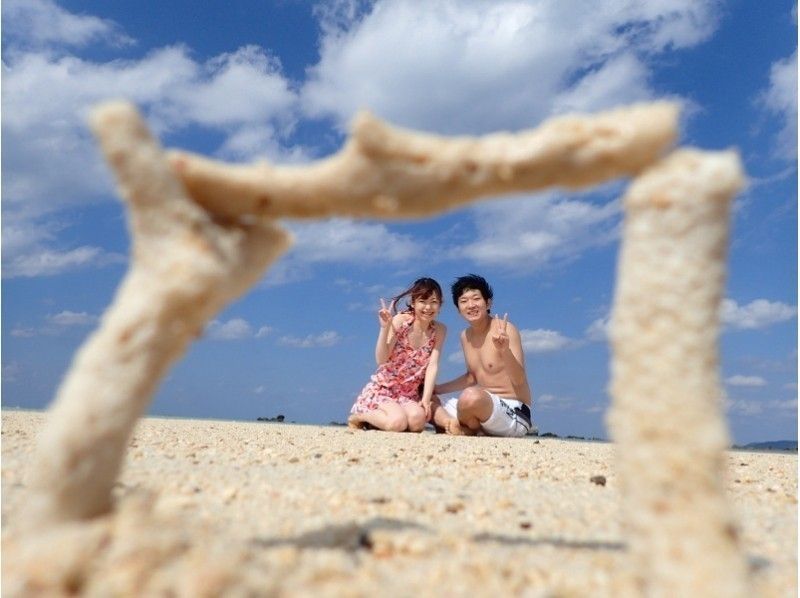 ♡ to two Memorial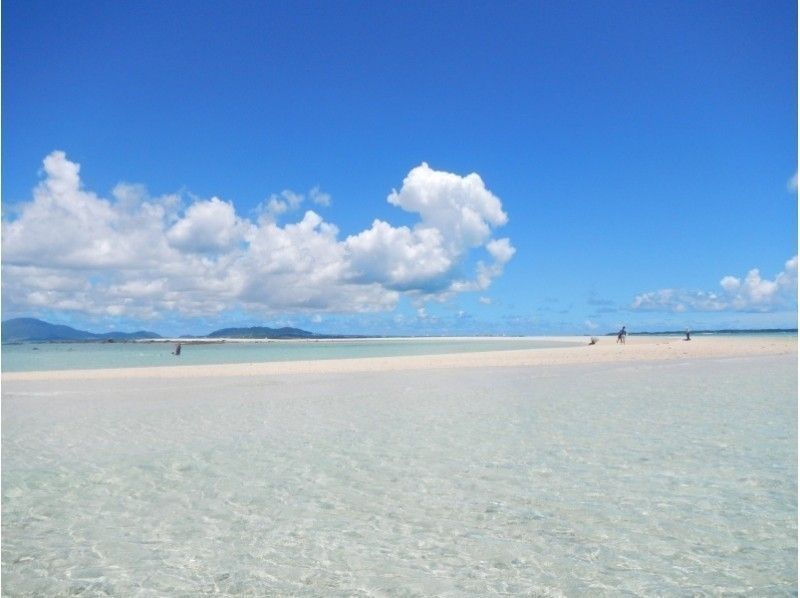 ☆ island of illusion
Highest flooded!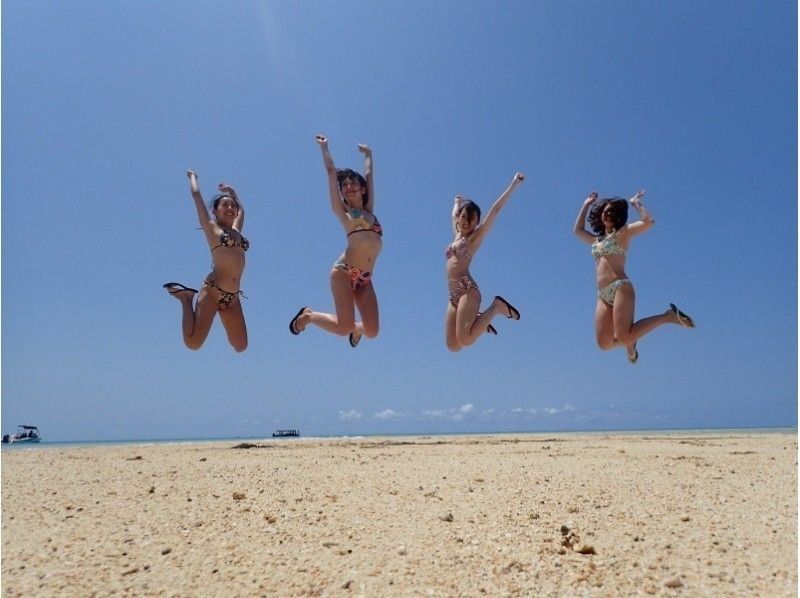 Sze's in! !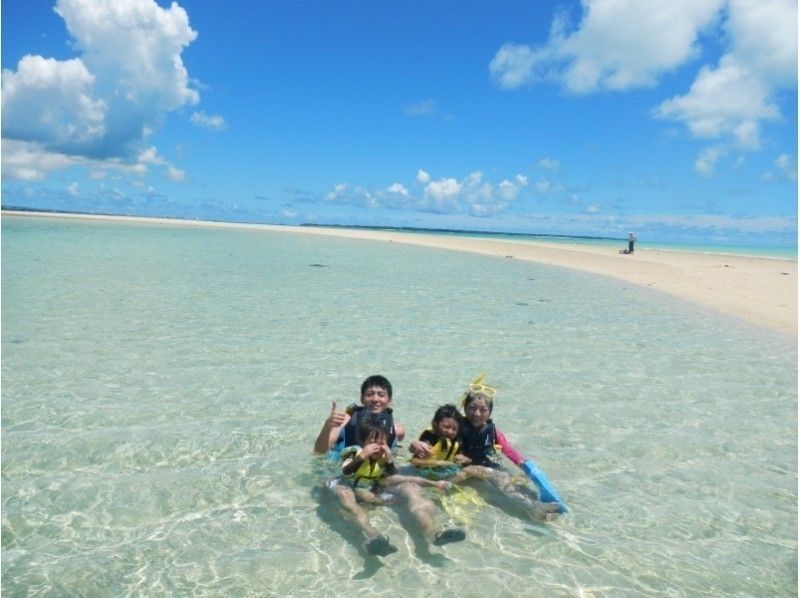 Also safe travel with children
---
Information
Minimum number of people
1 人
Number of people who can book
1人〜20人
Schedule
Regularly
Assemble time
午前の部 8:45
Afternoon 13:00
Assemble point
Before Obama Port [Marine Service light]
Reservation deadline
3 days before
---
Regarding advance preparation
About clothings and must-bring items
Swimwear is on top of the pre-worn, please participate in clothes that do not harm even when wet.
- Sunscreen and heat stroke measures, please bring your own if necessary, such as motion sickness.
Hat, sunglasses, towels, bath towels, drink
 ※アルコール類の船内への持ち込みは、固くお断りいたします
About rental items
<Tour participants free>
Rental cycle, life jackets, float for children

<Tour participants discount>
State-of-the-art rental electric bicycle, bike rental
---
Facility information
Changing room
toilet
shower
Hot spring
Locker
Hairdryer
Parking Lot
コンビニ
スーパー
---
Access and map
所在地
Okinawa Prefecture Yaeyama District Taketomi-cho Obama 3400-40
その他の方法でお越しの方
To the Ishigaki Port - Okama Port please use the following regular ferry.
① Yaeyama sightseeing ferry · Anzi sightseeing
② Ishigaki-jima Dream Tourism
---
Price list
Basic charge
| | |
| --- | --- |
| Adult / person 7,500yen | 12 years of age or older. |
| Child / person 6,500yen | 5 to 11 years old |
| Infant / person 3,000yen | 0 - 4 years old |
※Prices including all taxes.
※上記は基本料金になります。
※日程によって料金が異なる場合がございますので、日程を選択した後に表示される料金表をご覧ください。
---
---
お支払い・キャンセルに関して
| | |
| --- | --- |
| About payment | Cash only |
| Payment method | The payment method specified by the operator. |
| About cancellation fee | On the day cancellation: 100% |
| Cancellation by operators. | It may become a tour canceled due to the weather and ocean conditions. |
---
Other
Matters require attention
It is of sunshine so very tough Okinawa, we recommend that you do the sunscreen measures.
Because of heat stroke prevention, hydration will ask frequently.
Other notices
• During the tour, there is a case to extend the swimming time in accordance with the customers and sea conditions, it may end time is changed.
Courses might be changed by the weather conditions. please note that.
- Before and after the tour, as far as rental cycle, electric bicycles, motorcycles, a two-seater bike to the participants, we are lending at a discount. Please offer to staff those who wish.
(4 to 6 hours by bicycle, should be used as a guide for two hours in a rental bike.)
みんなの体験談
There are no reviews yet
7,500円~​ ​(tax included)
大人 1 人 あたりの料金
Included in price
Guide fee, rental cycle, pick-up, shower
| | |
| --- | --- |
| | Starting time 08:45 13:00 |
| | Participating age0 才~ |
| | Time required 2-3 hours |
| | ScheduleRegularly |
| | Assemble point Look in GoogleMap |