[Handy! Cart experience 2 hour course of the hottest in Tokyo sightseeing tour with guide Cosplay
Plan ID: 11829 It provides:Marika Shinagawa
The acceptance of reservation is currently suspended
Plan ID:

11829
Tokyo / 23 wards
Public road cart
Empty-handed OK
1 person participation Allowed
Private tour
Charter Allowed
Active refreshing
Starting time

Participating age

18 years old ~

Time required

2-3 hours

ScheduleRegularly
Assemble point Look in GoogleMap
There are no story stories of this plan yet
Description​ ​
The Marika running in the Shibuya, is not that I saw? The fact is that activities that also the general public can experience!
The Plan, Shuru the sights of Tokyo while noticeable special plan! If ordinary driver's license (AT s) are likely to have, you can enjoy anyone you!
① Tokyo Tower → Roppongi → Shibuya of satisfaction course. (About the time required 2 hours)
Guidance and by the guide, is recommended plan with photography time!
Accompanied by Tokyo guides! Will guide you through the recommended course!
Tokyo Tower, Shibuya, Roppongi! You Tour of the famous spot of Tokyo!
In operation of about two hours, it is also recommended as Tokyo drive.
Attention is also, to ensure ♪ satisfaction 100% taste also star mood !!!
Nor does it get lost on the road since the guide is attached.
In each spot you can take commemorative shoot!
Since the Easy course of two hours, it is also recommended to end your work !!!!
Attention-grabbing! Choice of cosplay!
We plan to increase sequentially cosplay variation. If Hashire to cosplay with everyone, fun doubled and realistic Mario Kart. If able to run on public roads in the cart, to himself the line of sight from other motorists and the general public! This is especially recommended for those who love to stand out thing.
If there is a license on public roads OK!
Public roads can travel in a normal driver's license (AT s)! Of course, it is all right even in the international license!
---
Attractions of the plan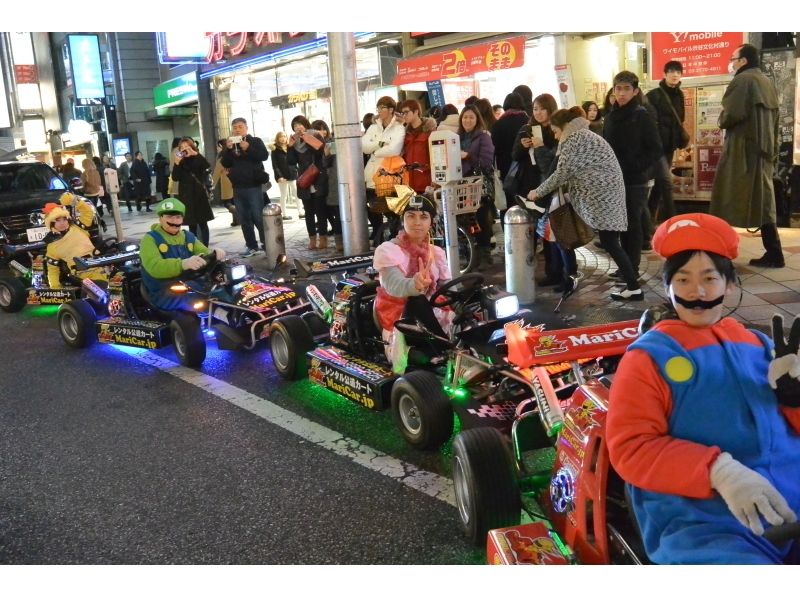 A big attention mistake! In Shibuya of the city, is a flash of the storm every time the signal waiting!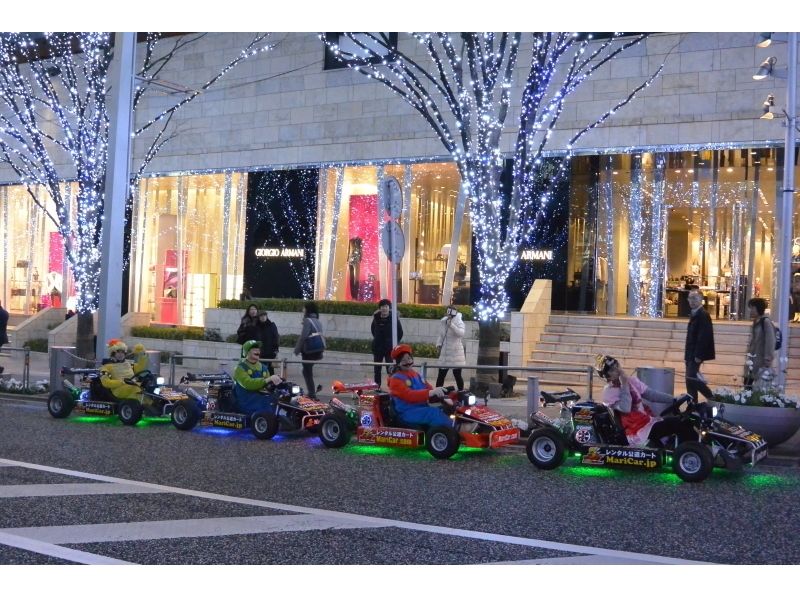 In various places, commemorative photo!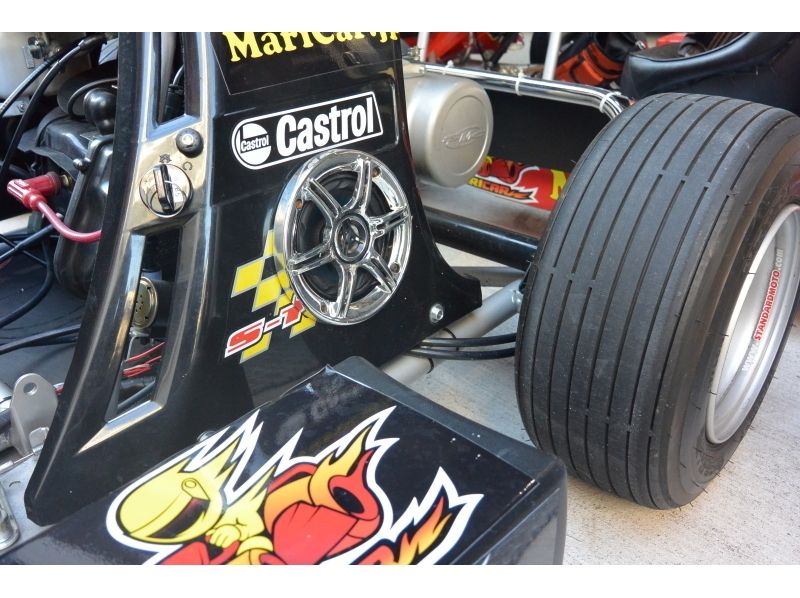 Since the speaker is attached, favorite along with the music!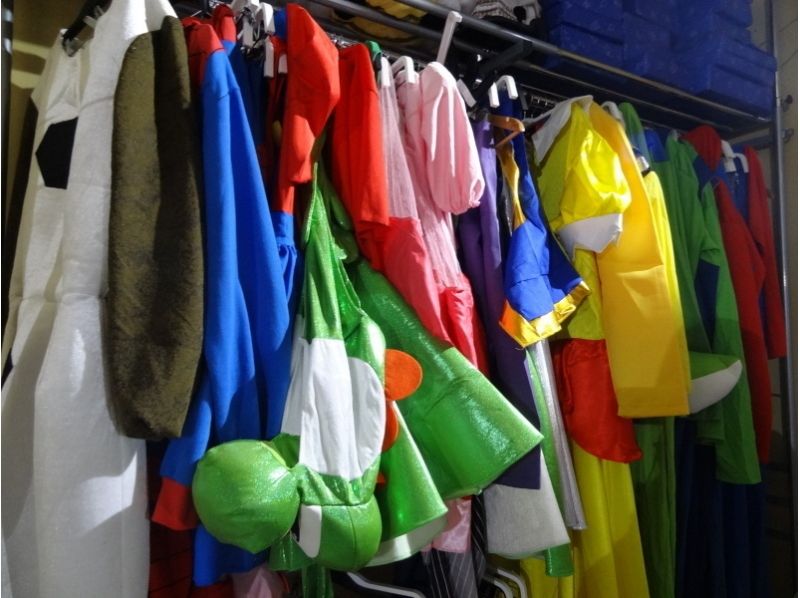 Available in various cosplay costumes! Let Kiro become a favorite character!
---
Information
Minimum number of people
2 people
Number of people who can book
2 to 10 people
Schedule
Regularly
Assemble time
10:00‐22:00 からご希望の時間
※ Please fill in the start time of hope to the remarks column at the time of booking.
Assemble point
Marika Shinagawa
Reservation deadline
The day before, until 5 PM
---
Regarding advance preparation
About clothings and must-bring items
Belongings ... ordinary vehicles driver's license (even international license).
Dress ... high heels, leather soled sandals, dress there is a hindrance to the operation, such as long skirts please refrain.
About rental items
Mask, glasses (no degree), helmet, sound (loud support of the speaker), car navigation systems rental for free.
※ Sound, only if the car navigation system is vacant the corresponding vehicle.
---
Facility information
Changing room
toilet
shower
Hot spring
Locker
Hairdryer
Parking Lot
convenience store
Supermarket
---
Access and map
location
Shinagawa-ku, Tokyo Kitashinagawa 1-23-15
How to reach by train
3-minute walk from Keikyu Kitashinagawa Station
A 12-minute walk from JR Shinagawa Station
---
Price list
Basic charge
Participants (2 hour course) / person 7,000yen
Departure Shinagawa → Tokyo Tower → Roppongi → Shibuya (about 2 hours) * Possibility of change ※ 2 ~ 10 people
Join us at 10 or more people, please contact us by phone
※Prices including all taxes.
※ The above is the basic charge.
* Prices may vary depending on the schedule, so please see the price list displayed after selecting the schedule.
---
---
About payment / cancellation
| | |
| --- | --- |
| About payment | Please pay in cash or by credit card on the day. |
| Payment method | The payment method specified by the operator. |
| About cancellation fee | 10日前までであれば、無料でキャンセルや内容の変更が可能です。 それ以降のキャンセルは50%の負担となりますので、ご了承ください。 また、変更については内容によっては10日前以降もご対応可能な場合がありますので、お問い合わせください。 |
| Cancellation by operators. | 雨天でも走行は可能ですが、安全上お勧めいたしません。 ※無料キャンセルまたは変更が可能となっております。 |
---
Other
Matters require attention
Ordinary vehicles driver's license (AT Allowed) you can only join us you have an.
※ It is okay in the international license.
Other notices
Join us at 10 or more people, please contact us by phone
Everyone's experiences
There are no reviews yet
The acceptance of reservation is currently suspended
Included in price
Cart rental fee, guide fee, cosplay rental fee, gasoline
When you book this plan 64 pt I will save it!
| | |
| --- | --- |
| | Starting time |
| | Participating age18 years old ~ |
| | Time required 2-3 hours |
| | ScheduleRegularly |
| | Assemble point Look in GoogleMap |