[Hokkaido Chitose Shikotsuko] ice experience dive tour
プランID:11184 提供:Nature Activity Center Ocean Days
12,000yen~​ ​(tax included)
大人1人あたりの料金
プランID :

11184
Hokkaido / Ishikari-Sorachi-Chitose
Diving (beginners OK)
Starting time

09:30

12:30

Participating age

13 才~

Time required

2-3 hours

ScheduleNovember 1, 2006 to March 31, 2008
Assemble point Look in GoogleMap
Description​ ​
Because I wear a dry suit that does not get wet, my body gets wet without getting wet. Ice lake diving experience in Japan is Ocean Days on Lake Shikotsu. Safe support at the only local stay shop. Please experience the crystal blue that was chosen as "the nation's pretty water". Even those who can not swim can relax safely as they practice slowly at the place where their feet are attached. Photos on tour will be presented on CDR.
Experience the crystal blue was chosen in the "national one clean water."
So wear a dry suit that the body is not wet, warm. Ice Lake diving experience in Japan, Ocean Days Shikotsuko, peace of mind support the only local shop stay. Please experience the crystal blue was chosen in the "national one clean water." Even if you can not swim, it is safe because the practice slowly at to get a foot.
There is also a variety of benefits!
Gift for free to the photograph in the activity in CD-R!
※ for the activity under special circumstances, you might not be able to take your photos.
And, round piece hot springs founded in after-dive 100 years Why?
Source over flow of open-air bath, which takes you to warm the cold body. Outside of the open-air Buro is a valuable hot spring change in the tide of Shikotsuko.
We give you a day bathing half-price ticket after diving!
---
Attractions of the plan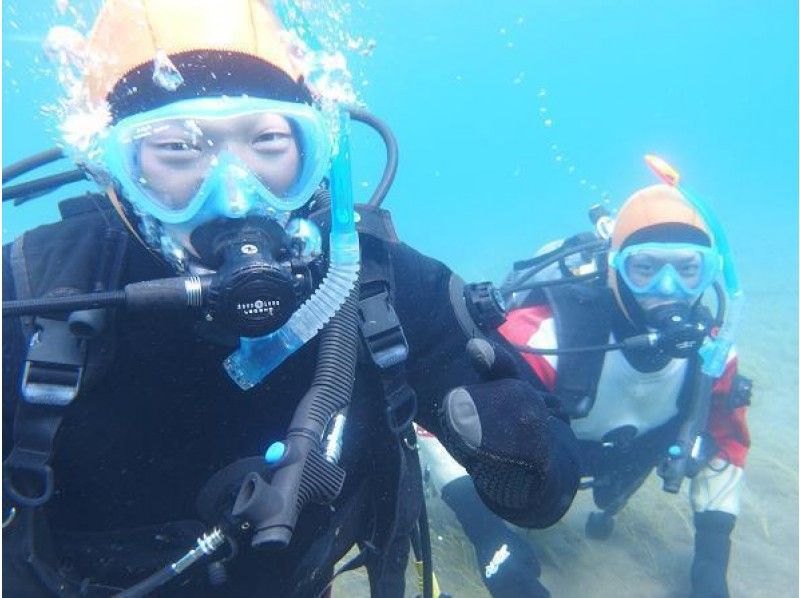 Commemorative photo High cheese with a smile. Once in the water there is another world! !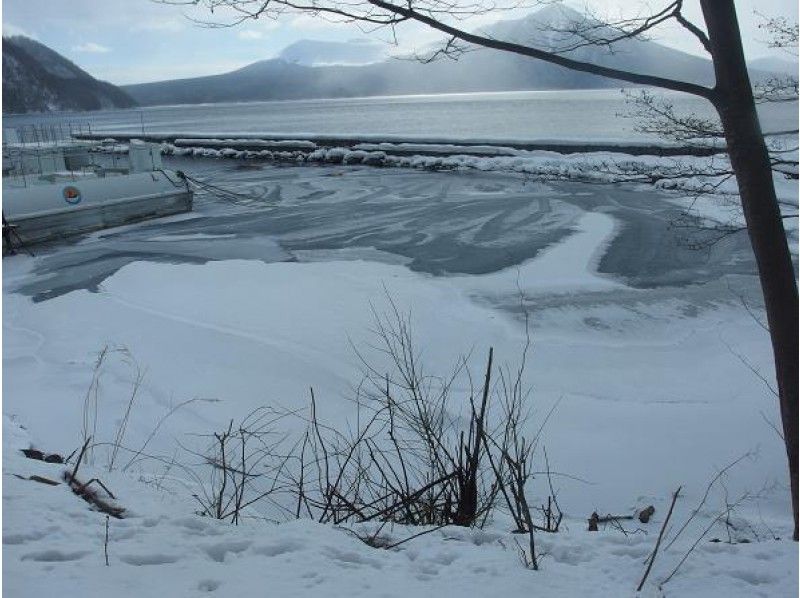 When the freeze is ... To ride, when the freeze is diving in a hole.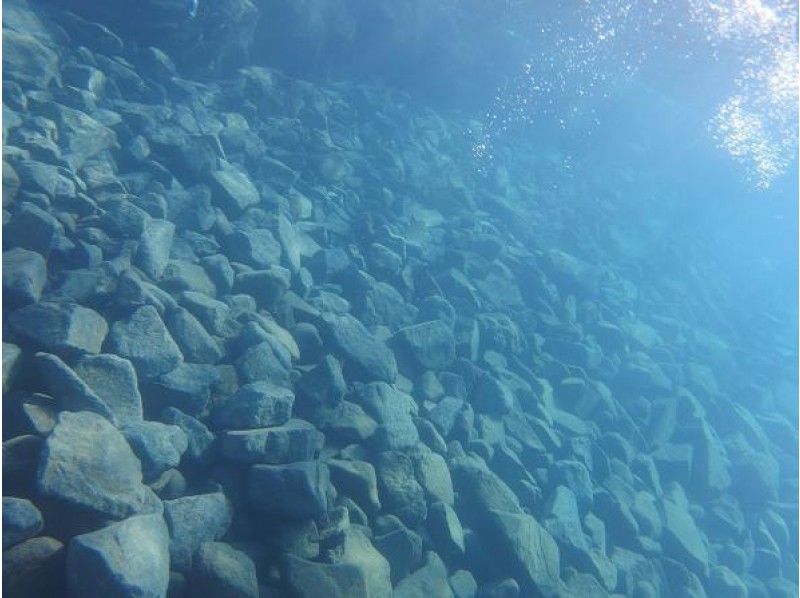 Very mysterious Winter, transparency excellent! ! It is very quiet space. When the light is plugged, very mysterious.
---
Information
Minimum number of people
1 人
Number of people who can book
1人〜10人
Schedule
November 1, 2006 to March 31, 2008
Assemble time
① 30 minutes at 9 o'clock (30 pm Exit 12)
② 12 hours 30 minutes (30 minutes at the end 15)
Outside the bus and time, please contact us
Assemble point
"Guesthouse Shikotsukamui"

In the case of your car, it will match the Navi "Kohan", will head to the mall parking lot of Shikotsuko banks. When viewed from the parking sign is visible in the "Guest House Shikotsukamui" to about midway of the shopping district.
In the case of the bus, and get off the bus stop in the "Kohan" There is a shopping street on the left. Then sign is visible to about midway of the sequence along the parking lot. It is about a 1-minute walk from the bus stop.
Reservation deadline
Before 2 days
---
Regarding advance preparation
About clothings and must-bring items
The body is not wet, it will warm dry suit.
Person, hot spring tool that is entering the hot spring
The top and bottom of the warm suet jersey, long socks, the Hokkairo "stretch type" change of clothes, please bring.
※ If you do not have warm clothes, please let us know at the time of booking.
Also it will rent for free.
About rental items
Equipment set rental
---
Facility information
Changing room
toilet
shower
Hot spring
Locker
Hairdryer
Parking Lot
コンビニ
スーパー
---
Access and map
所在地
Chitose, Hokkaido Kohan Bangaichi
How to reach by car
About 70 minutes, from Sapporo in the car
About 30 minutes, and from New Chitose Airport by car
About - from Tomakomai in the car 30
How to reach by train
・札幌駅~新千歳空港45分
新千歳空港~支笏湖線3番より以下をお使いください。
Morning Session: New Chitose 8:40 shots, Shikotsuko 9:35 wearing
Afternoon Session: New Chitose 11:40 shot, Shikotsuko 12:35 wearing
その他の方法でお越しの方
Public bus available
Time Please refer to the following for details.
Http://activityjapan.com/publish/partner/209
---
Price list
Basic charge
| | |
| --- | --- |
| Adult / person 12,000yen | 19 years old - |
| Child / person 12,000yen | 13-year-old to 18-year-old |
※Prices including all taxes.
※上記は基本料金になります。
※日程によって料金が異なる場合がございますので、日程を選択した後に表示される料金表をご覧ください。
---
---
お支払い・キャンセルに関して
About payment
Cash payment on site or advance payment by credit
Payment method
Pre-card payment, the ways assigned by operators
About cancellation fee
If it is canceled by the customer convenience, you will be charged a fee experience as a cancellation fee.
- 1 day ago 50%
- The day of 100%
※ discontinued due to the Company's judgment weather, cancellation fees will not occur

※ For group use of more than 10 people, we will charge full charge as cancellation fee when reservation itself is canceled by customer convenience after reservation is confirmed. Please be careful.
Cancellation by operators.
In the case of snow, it is fine. In such case or snowstorm that wave is increased under the influence of wind, if that can not be held is, as soon as possible, because it will cancel your telephone, please understand.
※ There is also a case where there is no ice.
---
Other
Matters require attention
· Eligibility junior high school students or more. Healthy person both physically and mentally.
• For the hot spring half-price ticket, because you will be given a ticket for those who are bathing after diving, please put you voice to the staff.
Rental If you would like at the time of booking, please fill in the size of the height, weight, feet. (Rental fee is included in the participation fee)
Other notices
• If you would like the plan of the afternoon, there is the case that in the day can not be hot spring use. Please note.
• Customer during pregnancy, does not offer a tour.
· Shikotsu Lake Onsen The pick-up from each hotel is possible.

※ Boarding the aircraft after diving will be open more than 12 hours.
みんなの体験談
But I can not swim, and so enjoy! It was a good experience!
参加日: 2016 年 12 月
Diving (beginners OK)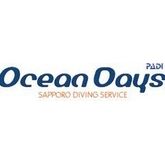 事業者からの返信コメント
コメント、ありがとうございます。
泳げなくとも水中では、呼吸ができるので安心ですよね。
またのお越しをスタッフ一同心からお待ちしています。.
12,000円~(税込)
大人 1 人 あたりの料金
Included in price
Guide fees, equipment rental, wetsuit boots rental fees, insurance premiums, consumption tax
このプランを予約すると 111 pt 貯まります!
| | |
| --- | --- |
| | Starting time 09:30 12:30 |
| | Participating age13 才~ |
| | Time required 2-3 hours |
| | ScheduleNovember 1, 2006 to March 31, 2008 |
| | Assemble point Look in GoogleMap |