The Ultimate Japan Bucket List 2020 | Places to visit in Japan | Attractions | Activities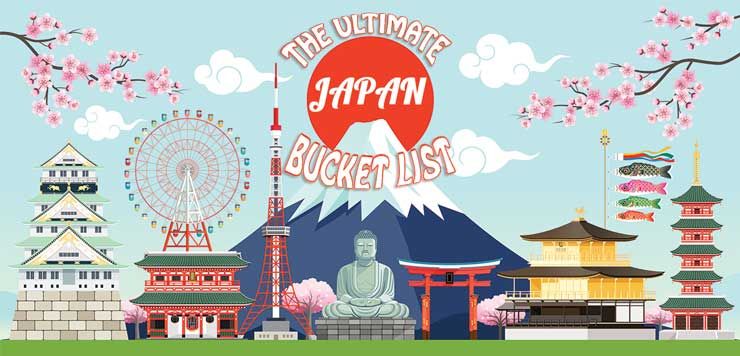 With many mountain ranges, sprawling flower fields, and an endless abundance of lakes, seas, and oceans, there are many things to do in Japan, especially with regards to breathtaking nature! Mt. Fuji rises above all the land in the nation, domineering the skies and standing tall as an emblem of the country's profound natural beauty." The Land of the Rising Sun" has a wide range of delights mixing past and present appeal, entailing popular martial arts cultures of samurais and ninjas, and the modern-day pleasure of VR games.
The electronic mecca of Akihabara ensures lots in the way of futurist treats and elegant shopping, while Japanese gardens across ancient castles allow visitors to relive feudal Japan. Countless amazing places to visit in Japan, including show restaurants, animal cafes, and sumo stables, are matched for interest by the many traditional experiences on offer like pottery, kimono rentals, and tea ceremonies in UNESCO world heritage villages!
Scouring every exciting corner of the country, we've squeezed together the best things to do in Japan into the ultimate 2020 bucket list. Don't leave home without it!