30 Best Things to Do in Kanagawa | Bucket List Ideas | Attractions | Activities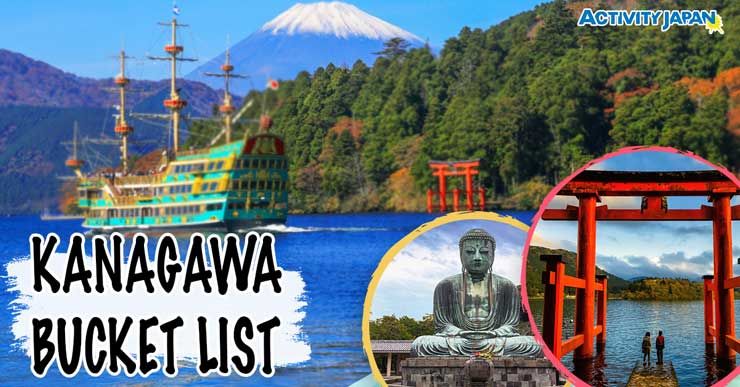 Kanagawa is an urban metropolis that courts the sea, offering views of architecture sneaking out beyond the land and into blue waters.Sightseeing this beautiful expanse of coastline makes up the top things to do in Kanagawa, as does venturing into Yokohama, the prefecture's center of. economic operations and its capital city.Go stand up paddleboarding in the serenity, or loosen mental shackles with some SUP on one of the many sandy beaches!
The ancient city of Kamakura should also be on your radar of things to do in Kanagawa.It spots the second largest Great Buddha statue in the country and is home to many experiences, including rickshaw tours, kimono rentals, magical gardens, Shinto shrines, and more. A Hakone ropeway is the highlight of the region, promising unparalleled scenery atop the Owakudani valley!
For more unforgettable things to do in Kanagawa, this compilation has you covered!
1. Cruise on Lake Ashi, Hakone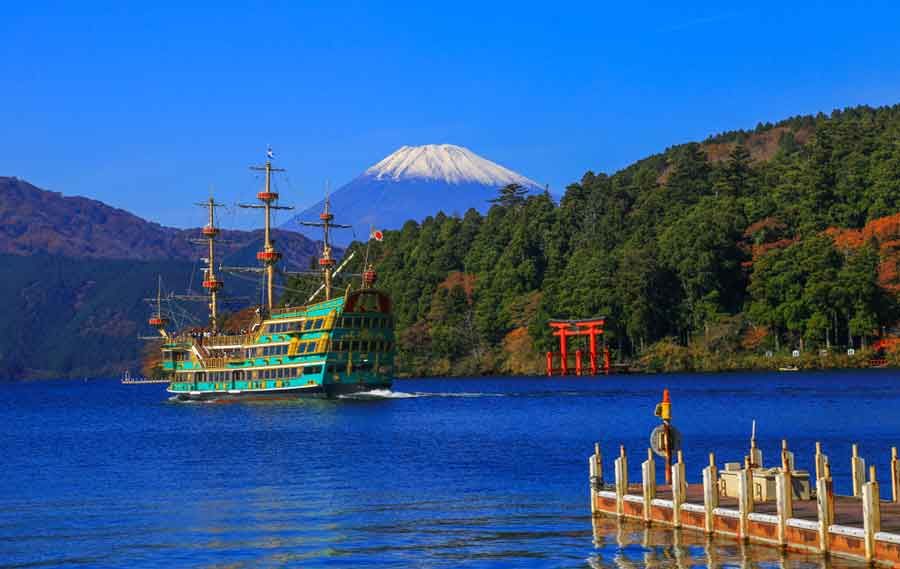 A Lake Ashi cruise takes you into a world of sprawling nature, including views of cloudy mountain peaks and swaying trees.Ride past the famous Hakone shrine torii gate and into beautiful waters!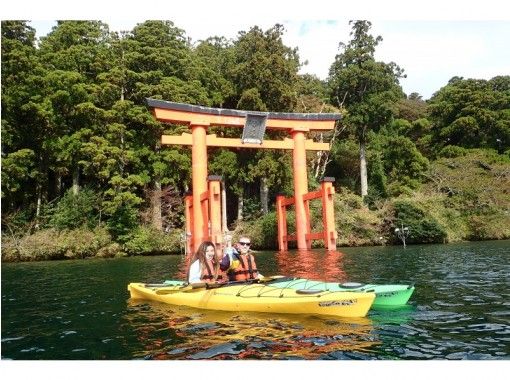 Relish the Beautiful Nature Scenery and the Amazing Torii Gate with a Kayaking Tour at Lake Ashi
Hakone, Kanagawa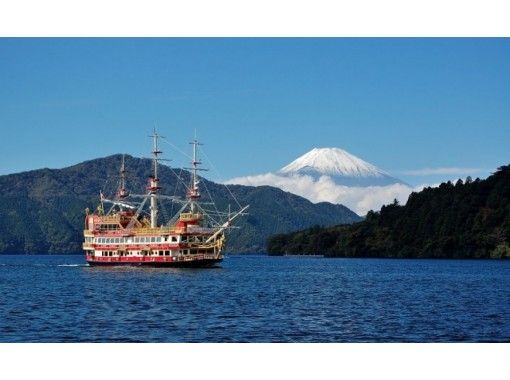 Cruise on Lake Ashi by Hakone Pirate Ship and Enjoy the Magnificent View of Mt. Fuji! (Hakone Highlights 1-day Sightseeing Tour)
Hakone, Kanagawa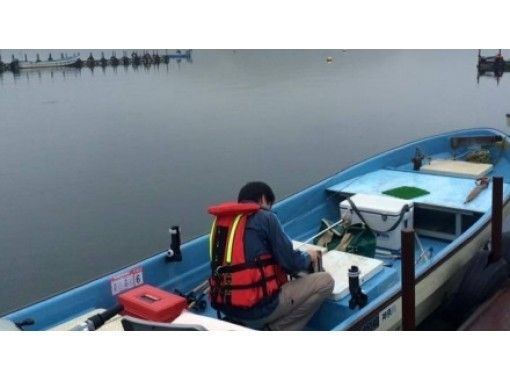 Catch Various Fish Species at Lake Ashinoko with Boat Fishing Experience
Hakone, Kanagawa
2. Scenic Hakone ropeway rides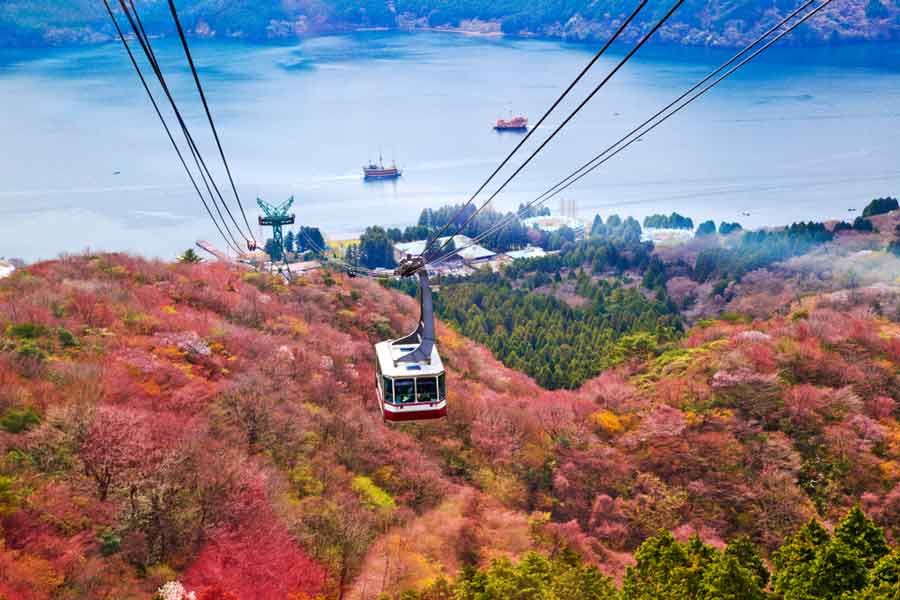 Offering the best vantage seats to mother nature's heaven, the Hakone ropeway over Owakudani ensures a bird's eye view of the paradisiacal landscape.Be sure to include it in your Hakone day trip bucket list!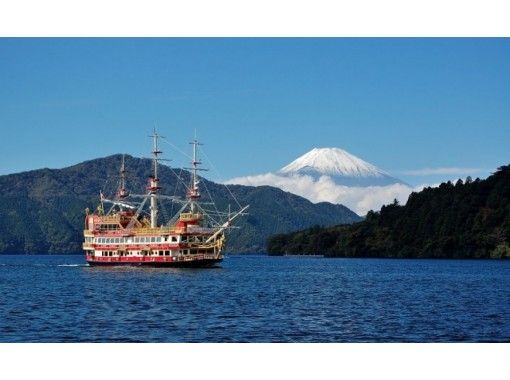 Go on a One-Day Tour Around Hakone From Tokyo and Ride-On the Ropeway Towards the Famous Spot Owakudani (A Crater Created by the Last Eruption of Mount Hakone 3000 Years Ago)
Hakone, Kanagawa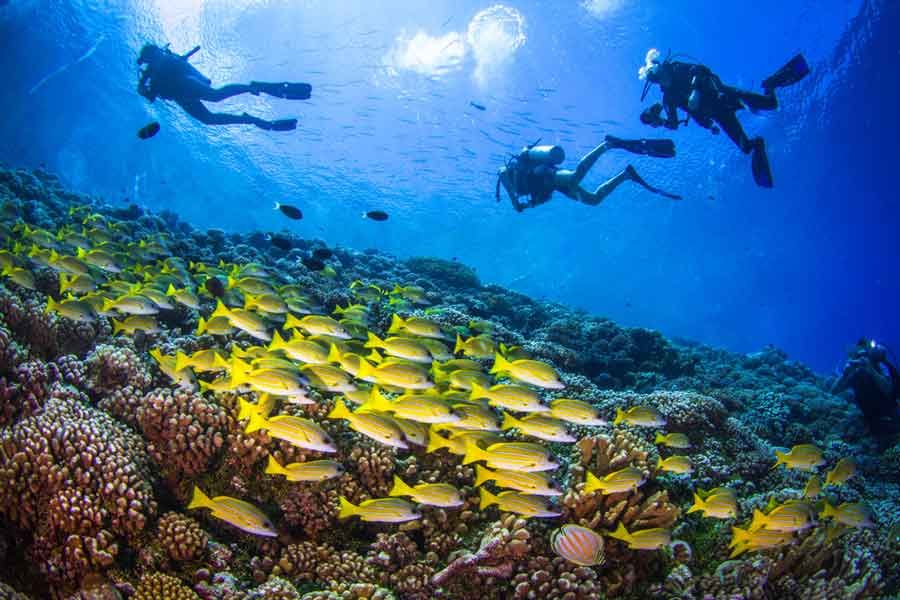 Get a taste of Kanagawa's diverse marine life by diving into an alluring blue sea.Admire the range of coral colors and the tropical fish and turtles that have made a home on the seabed!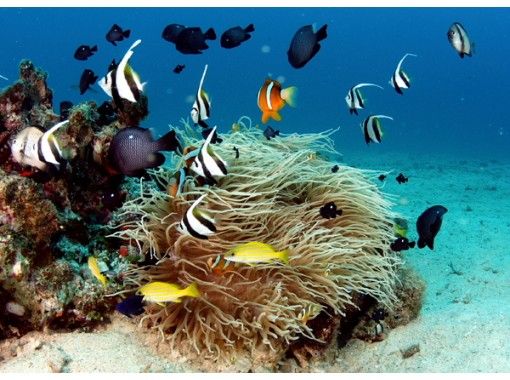 Enjoy Scuba Diving Experience in Kanagawa (Recommended for C Card Holders)
Miura, Kanagawa
Beginner-friendly Scuba Diving Adventure
Odawara, Kanagawa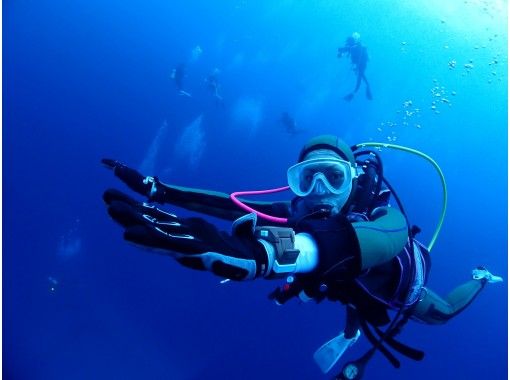 Trial Diving Experience in Hayama (Easy access from Tokyo)
Hayama, Kanagawa
4. SUP beside skyscrapers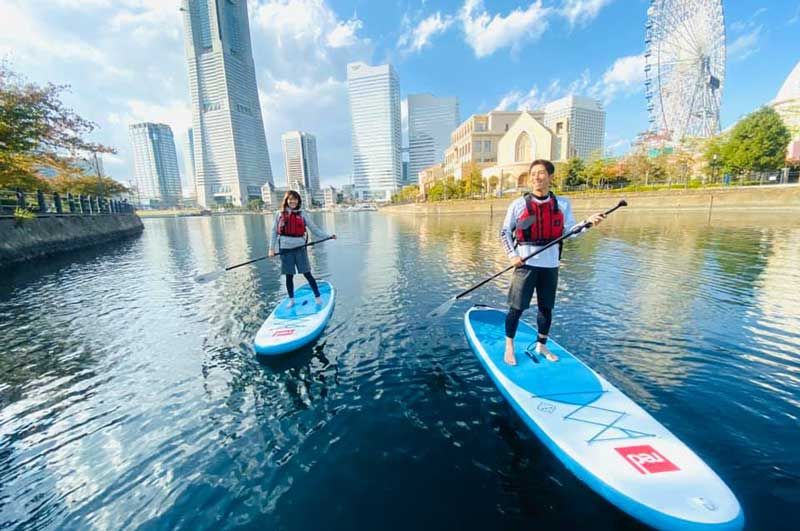 Stand up paddleboard in the vicinity of modern high rises, or paddle the day away, drifting from one beautiful shore to another.Up the experience with some SUP yoga!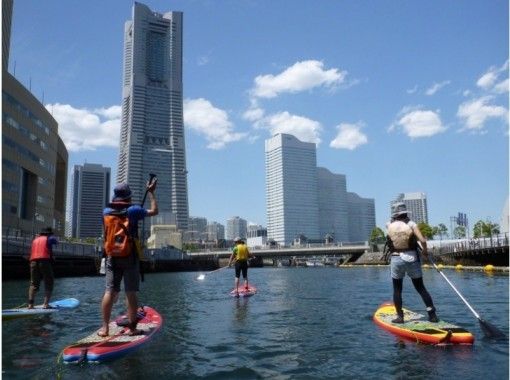 Enjoy the City Views from the Water. Yokohama Sup Tour Experience (two hours, beginner-friendly course)
Yokohama, Kanagawa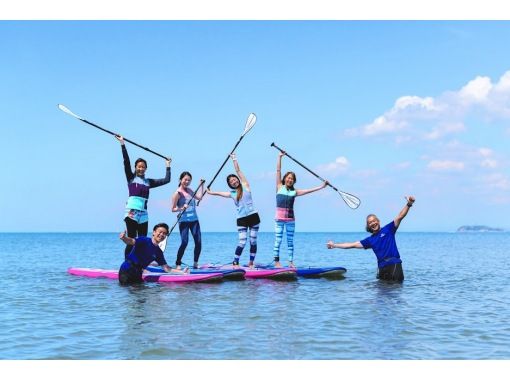 Stand Up Paddle Boarding Experience at Zushi Beach (half-day course)
Zushi, Kanagawa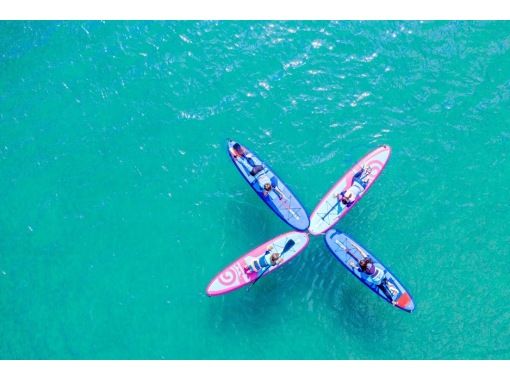 Feel the Fresh Sea Air and the Waves Moving While Relaxing with a SUP Yoga Experience
Zushi, Kanagawa
5. Beach Yoga for the senses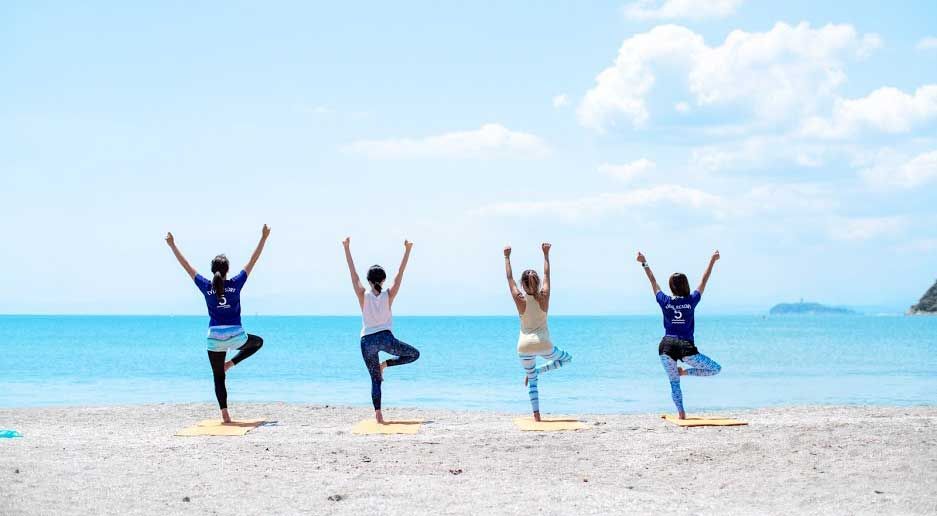 If yoga on a board is great, yoga on a perfect beach is priceless! Calm the nerves stretching both mind and body within the tranquil sunsets of the Kanagawa coastline!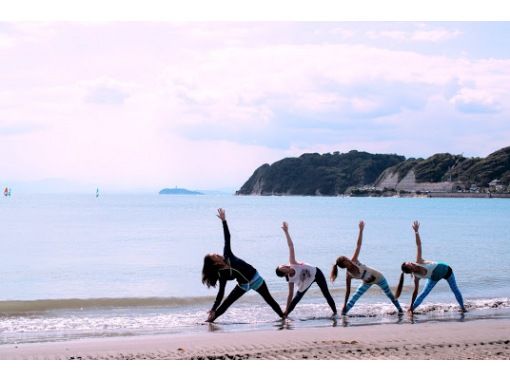 Refresh Your Mind and Body with Beach Yoga Experience in the Early Moring or at Sunset
Zushi, Kanagawa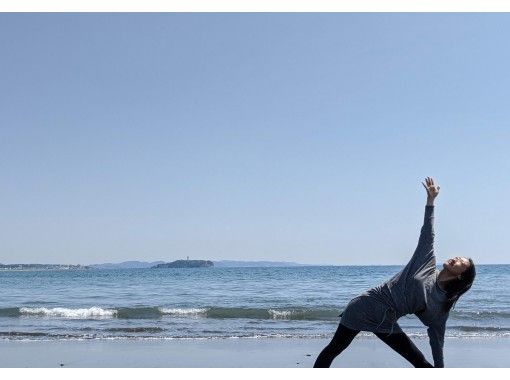 Join with All Your Senses. Relax the Sound of Waves, the Fresh Wind, and Under the Blue Sky with Beach Yoga
Chigasaki, Kanagawa
6. Surfing soothing breezes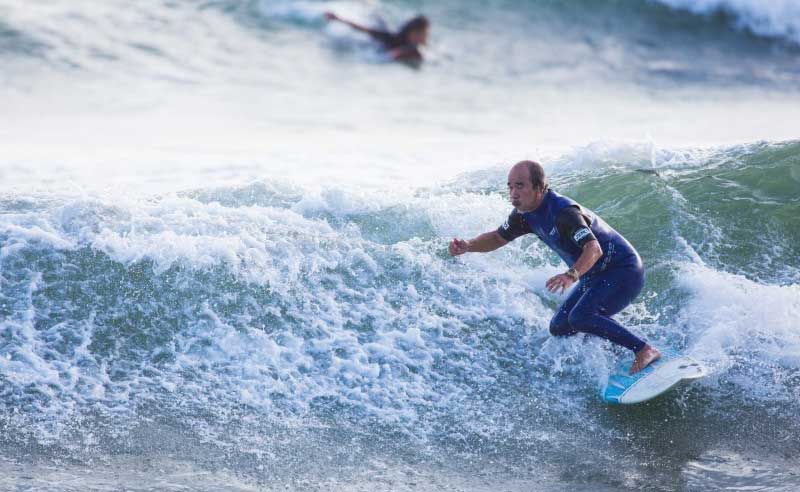 There's nothing quite as cool as surfing the Kanagawa breeze and crashing against determined waves. Offering classes for all skill sets, Kanagawa surfing experiences are for everyone!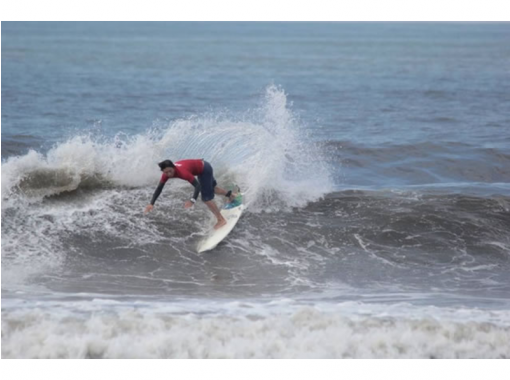 Learn How to Surf Like a Pro! Surfing Lessons for Beginners
Fujisawa, Kanagawa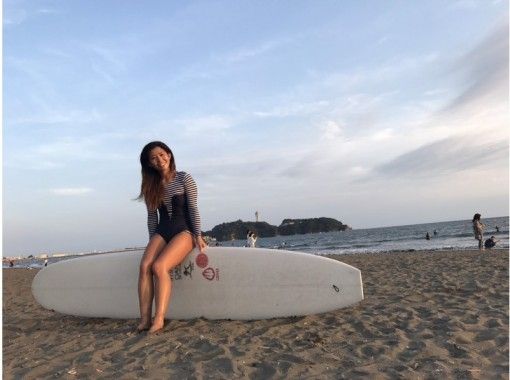 Enjoy Surfing Like Local & Go to the Beach Cycling
Fujisawa, Kanagawa
7. Wind Surfing: Ride the wind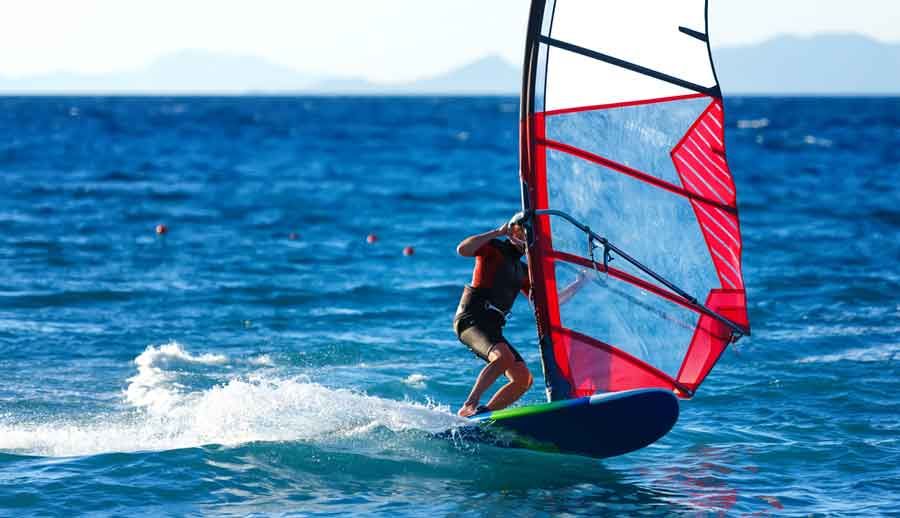 Windsurfing is a great way to explore the Miura coast! Enjoy the skies of blue off a beautiful beach as you make like the wind and make light work of the waves.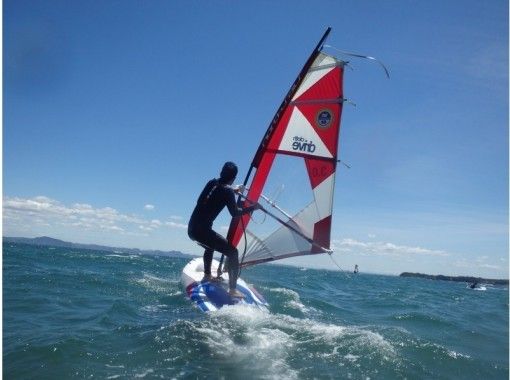 Enjoy the Great Feeling of Riding the Waves with Windsurfing Experience at Miura Beach
Miura, Kanagawa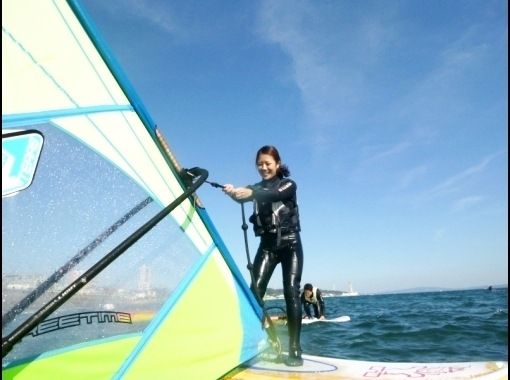 Windsurfing Lessons by Experienced Instructors for Beginners
Yokosuka, Kanagawa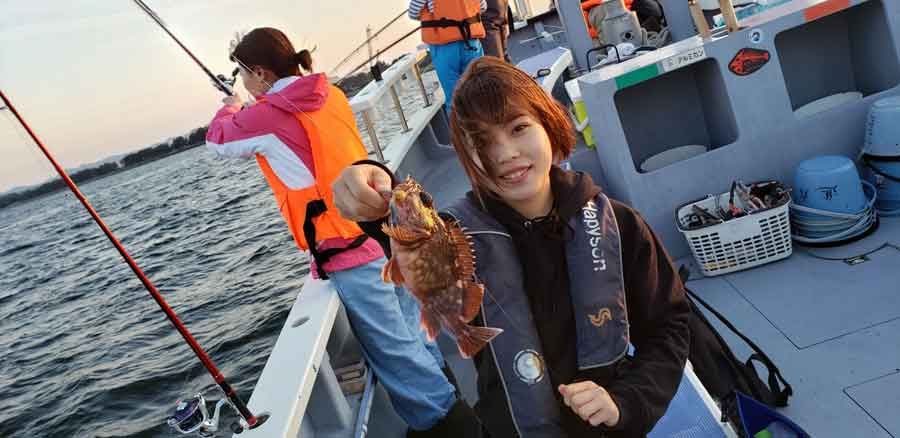 Don't know a thing about fishing? No problem! Learn the ropes on sea fishing tours, and reel in catches of the famous- and delicious- Japanese horse mackerel, among others!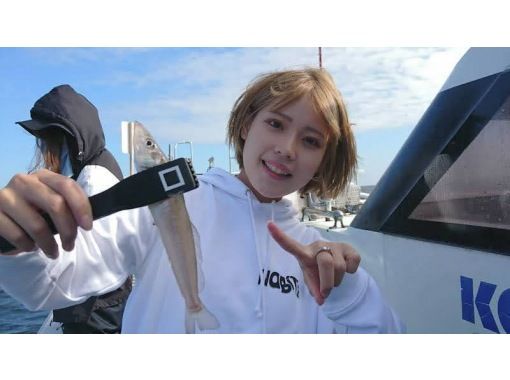 Chartered Boat Fishing Experience (Morning tour, beginners and children-friendly)
Yokohama, Kanagawa
Family-friendly Fishing Boat Tour
Kamakura, Kanagawa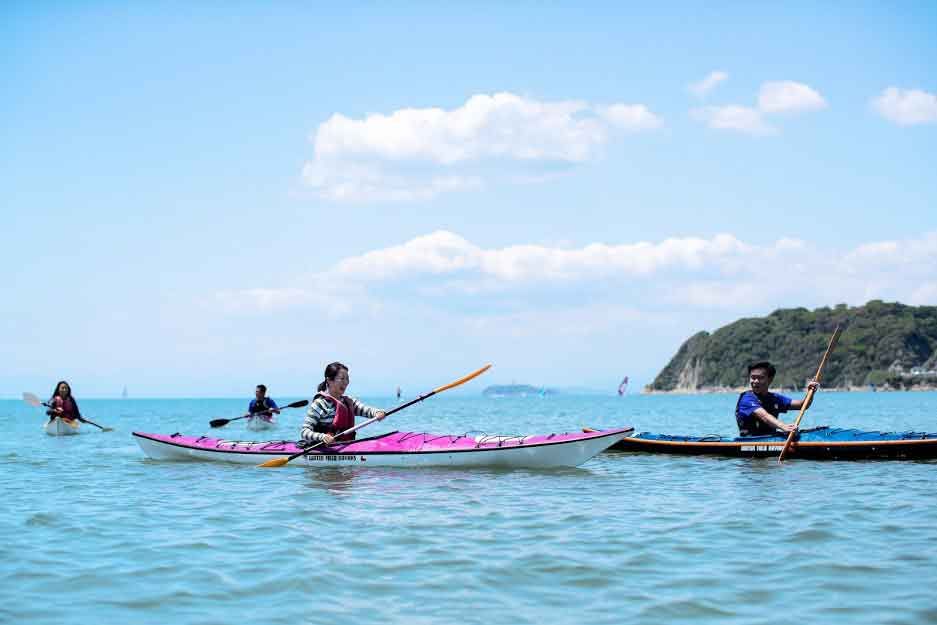 Canoe below a towering, snow-peaked mountain in Shonan or around the famous torii gate of Lake Ashi. Explore the glistening waters of Hayama and the lush backdrops of Zushi on a kayak!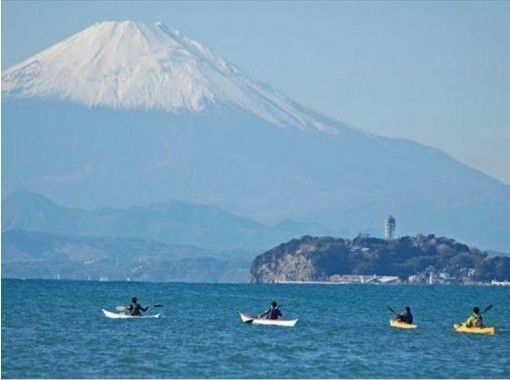 Sea Kayaking Experience with Breathtaking Nature Sceneries (Half-day Course)
Zushi, Kanagawa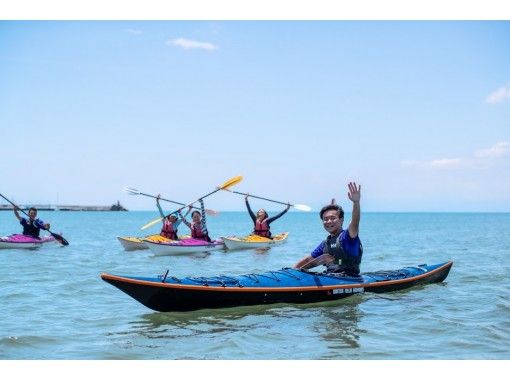 Enjoy 1-Day Kayaking Tour in the Beautiful Nature with Delicious Sea Food Lunch
Zushi, Kanagawa
10. Kamakura Daibutsu: Sculptural greatness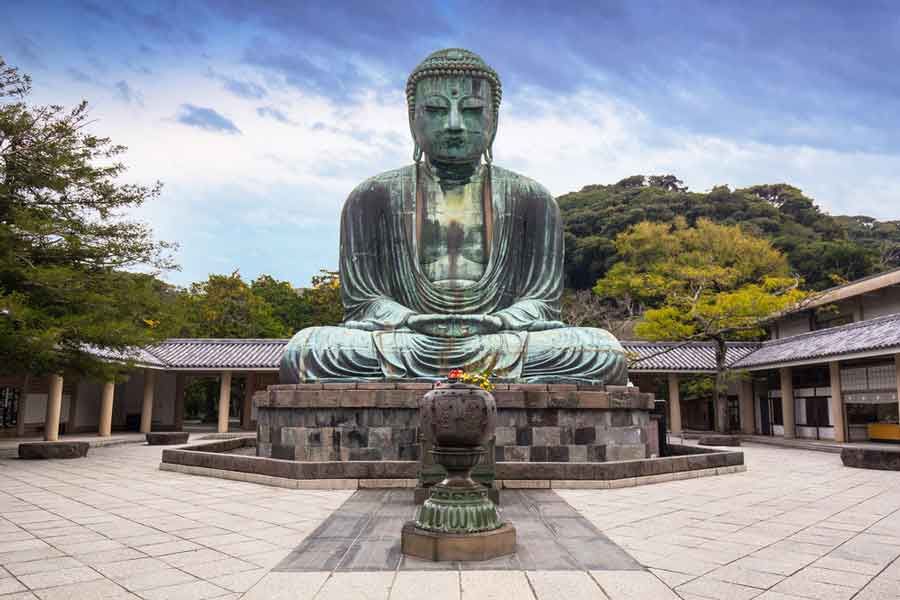 The Kamakura Daibutsu, or the Great Buddha, is a 13-meter high and 93-ton homage to an ancient deity.Explore the insides of the massive statue, the outsides of green surroundings, and the delicious buddha cakes afterward!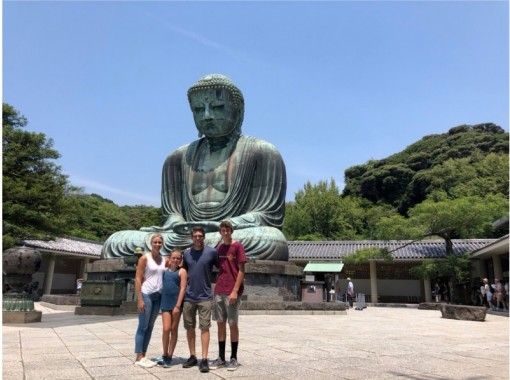 Kamakura Sightseeing Tour: Explore the History and Beauty of Nature and Visit the Great Buddha Statue
Kamakura, Kanagawa
11. Lovely Rickshaw tours in Kamakura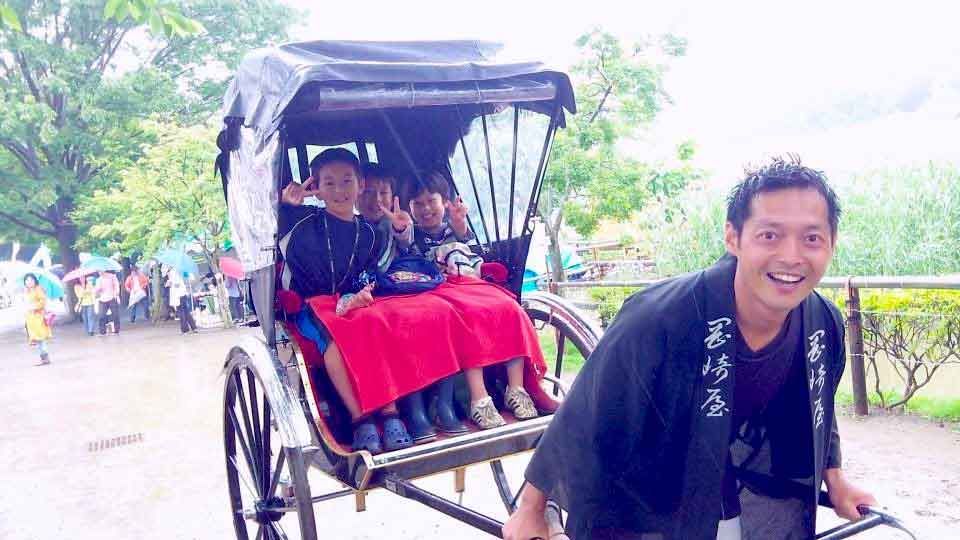 A rickshaw tour is one of the most authentic ways to sightsee Kanagawa.Ride a carriage into the old city of Kamakura, where a Great Buddha, red spring trees, and the charming Sagami bay await!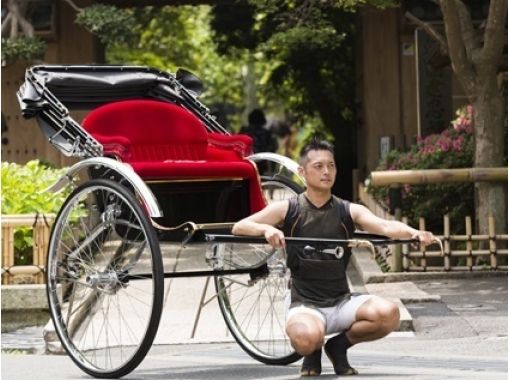 Enjoy a Unique Sightseeing Tour Around Kamakura's Highlights on a Rickshaw
Kamakura, Kanagawa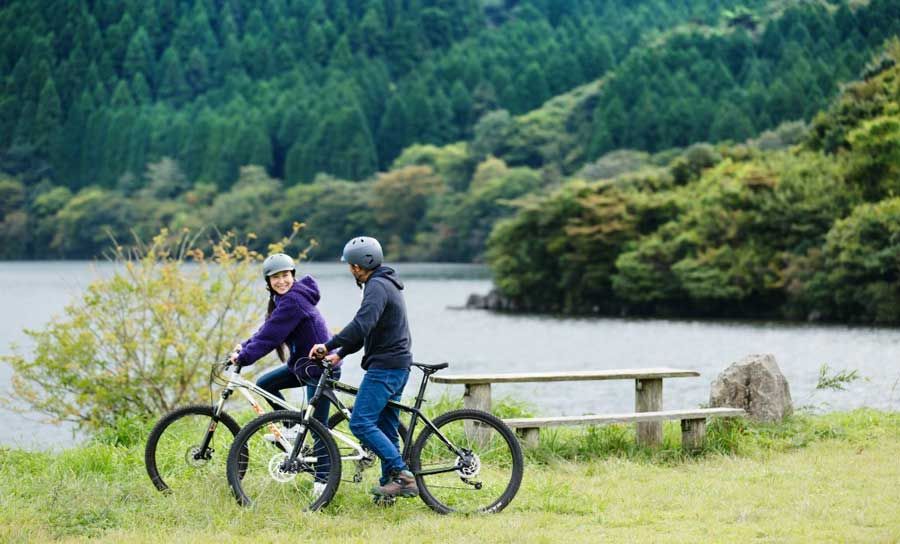 Ride in the lovely vicinity of Japan's tallest mountain, Fujisan, on an electric-powered bike.Stop for beautiful views of Ferris wheels and cityscapes on a winsome bridge!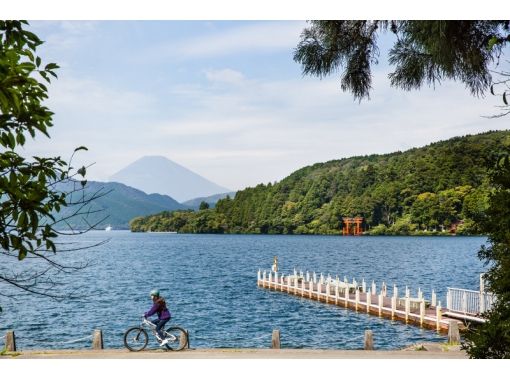 Experience the Thrill of Mountain Biking and Relax in the Scenic Views of Lake Ashi in Hakone
Hakone, Kanagawa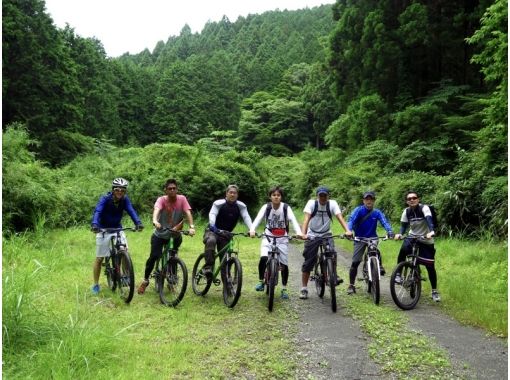 Relish the Greenery Forest Views with a Mountain Bike Tour in Hakone
Hakone, Kanagawa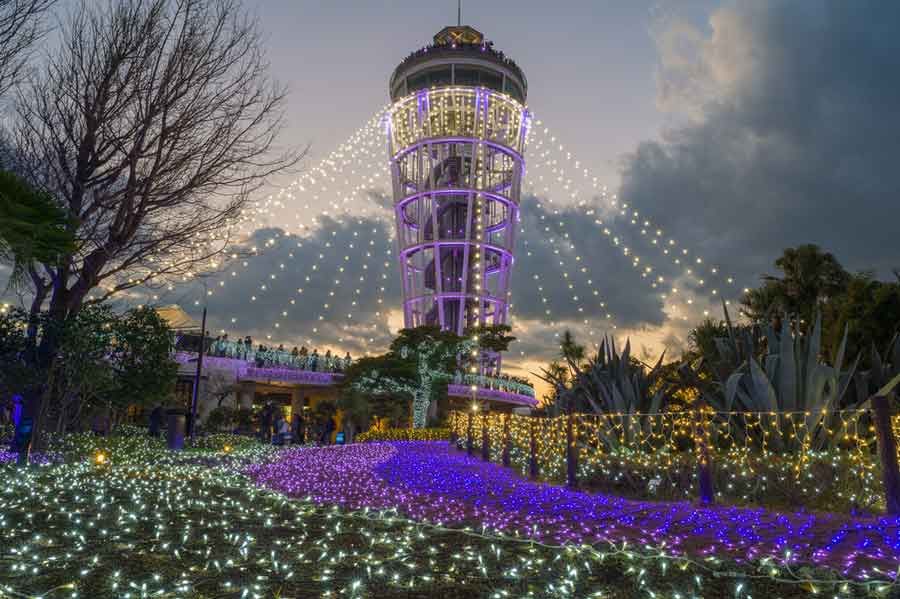 Fittingly named the Enoshima sea candle, this beautiful beach-front lighthouse hosts a yearly illumination festival that bathes it in colorful lights.The 60-meter tower offers breathtaking views of the Shonan coast and Mt Fuji in the distance!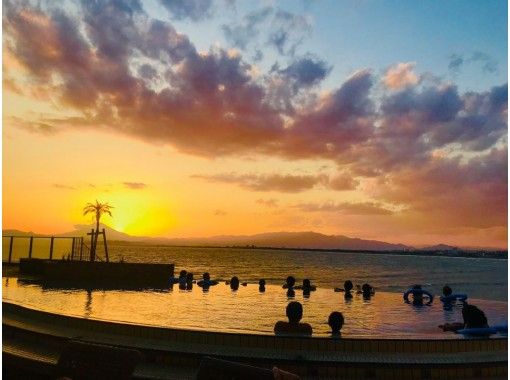 Enjoy a Relaxing Experience at Enoshima Island Spa and Bath at the Indoor or Outdoor Spas with Amazing Views of Mt. Fuji During Sunset
Fujisawa, Kanagawa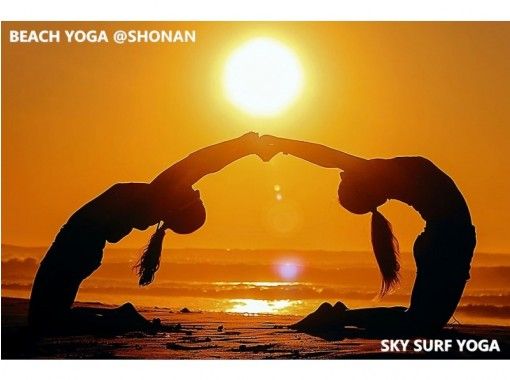 Refresh Your Body and Mind with Beach Yoga While Watching the Sunrise or Sunset
Chigasaki, Kanagawa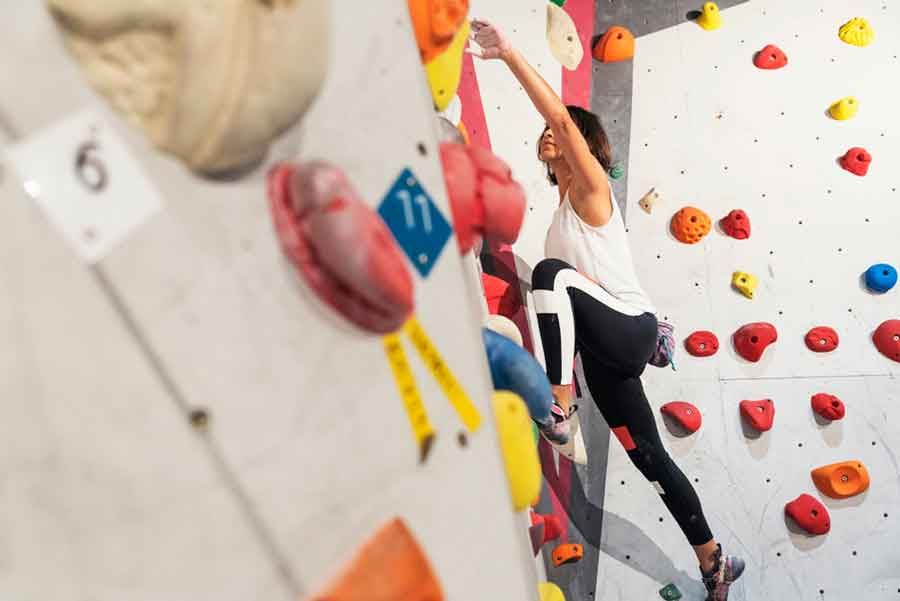 Do you live for the thrill of heights? Kanagawa offers the bouldering adventure of a lifetime.Find out if you have what it takes to go all the way to the top!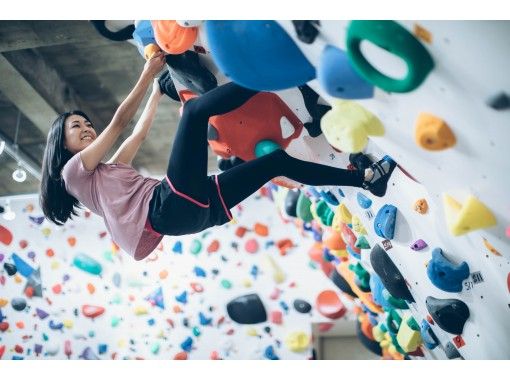 Beginners and Children-Friendly Bouldering Experience (Unlimited Time with Free Classes)
Kawasaki, Kanagawa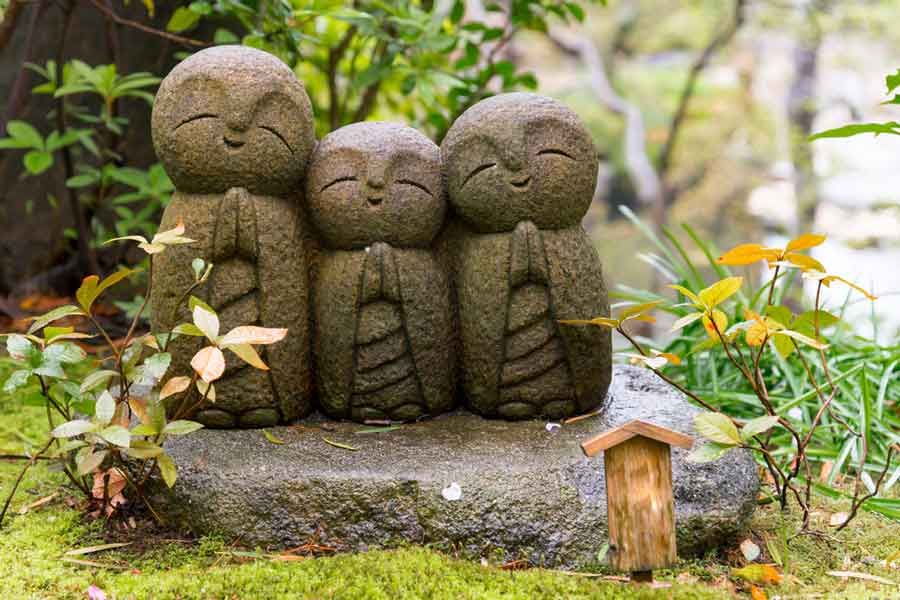 With smiling Jizo statues, green trees bowing over tiny ponds, and a golden deity behind its foundation, the Hase-Dera temple is quite the Kanagawa experience!
16. Hot Springs: Bathing in sunsets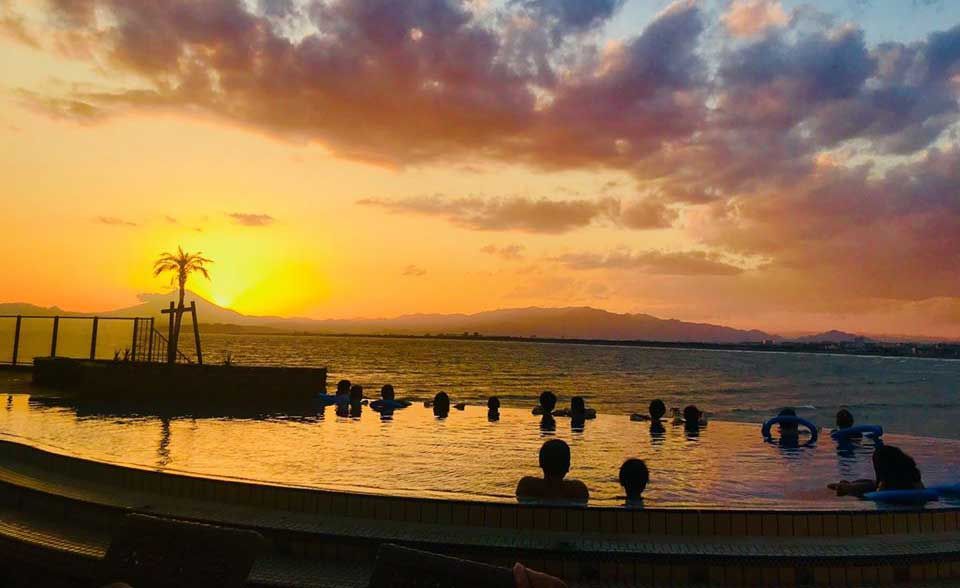 Offering a double-dose of pleasure, basking in the sunset in a Enoshima hot spring forges lifelong memories.Enjoy the outdoor baths well into twilight, when mesmerizing stars fill out the sky!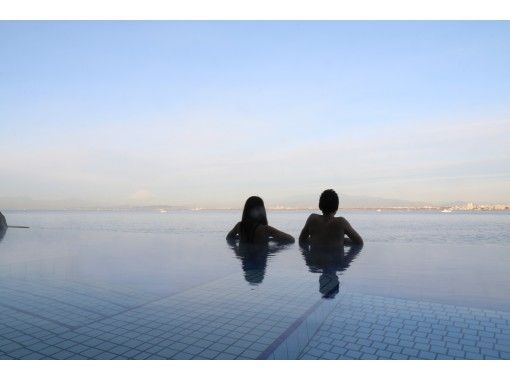 Relax Your Mind and Body at Enoshima Island Spa and Enjoy the Indoor and Outdoor Spas with Panoramic Views of Mt. Fuji
Fujisawa, Kanagawa
17. Traditional cooking classes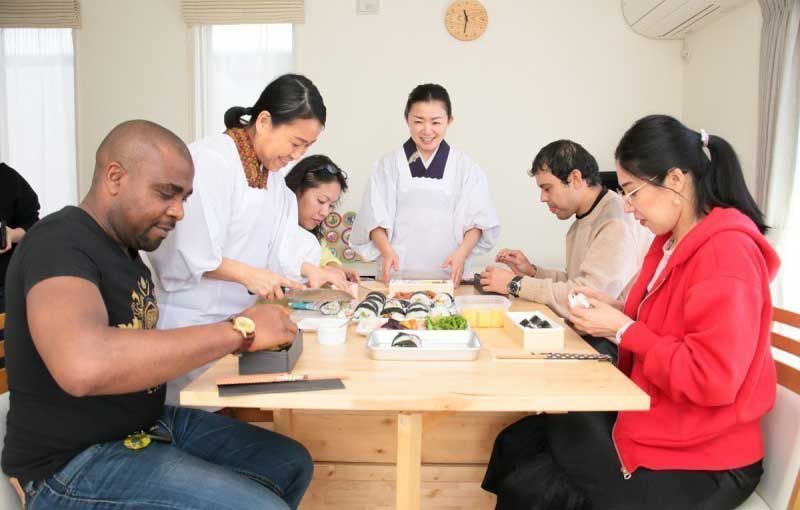 Polish up your cooking skills with ornamental sushi and California roll classes.Learn how to make the perfect sushi for an impressive dinner with family or friends!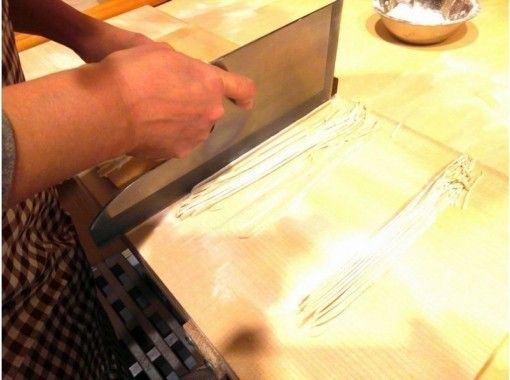 Experience Making Authentic Soba Noodles in the Ancient City of Kamakura!
Kamakura, Kanagawa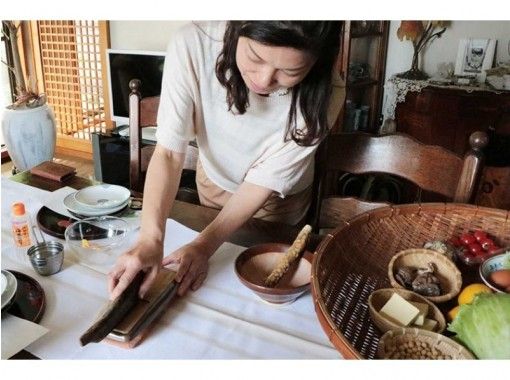 Enjoy Organic Japanese Food Cooking and Tea Ceremony Experience
Chigasaki, Kanagawa
18. Yokohama: A city of sights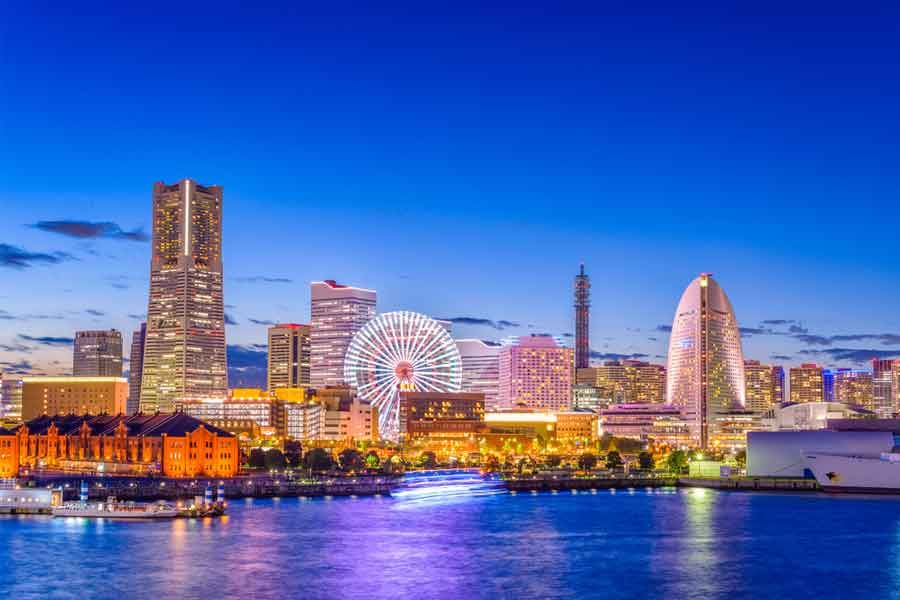 Experience the subtle life of a blossoming seaside town in the way of Yokohama, a city with waterside views and skyscraper delight in plenty.A lot quieter than nearby Tokyo, Yokohama emphasizes peace and serenity!
19. Beguiling Kimono rentals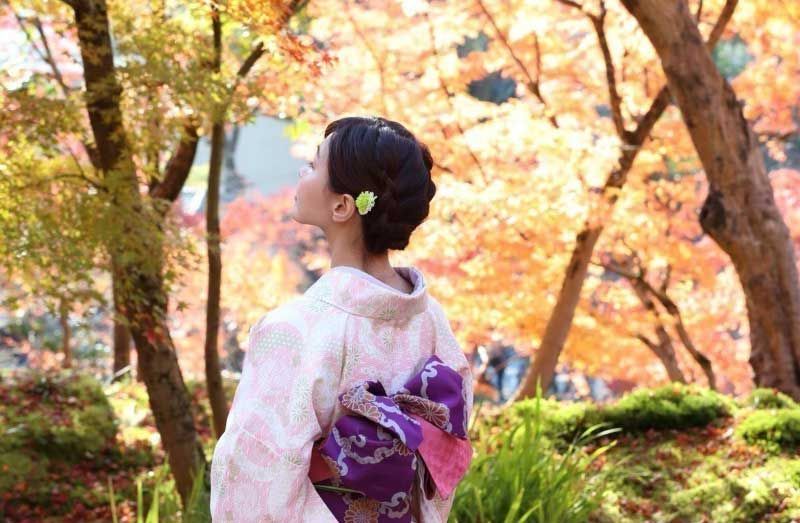 What pairs well with a customary yukata or kimono rental Yokohama? Sightseeing the waterfront paradise of futuristic Minatomirai! In particular, the views from the observation deck are beyond words!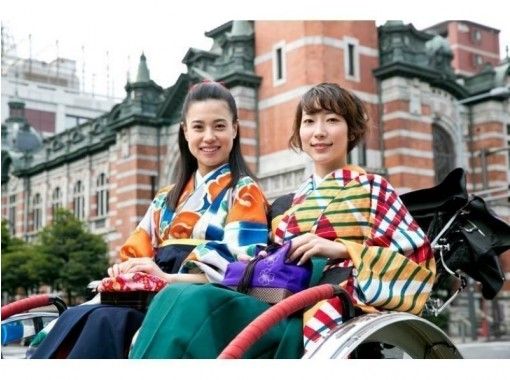 Visit the Yokohama Silk Museum, Get Dressed in Beautiful Kimonos, and Enjoy a Stroll Around Yokohama!
Yokohama, Kanagawa
20. Experience Ozashiki-Asobi with a geisha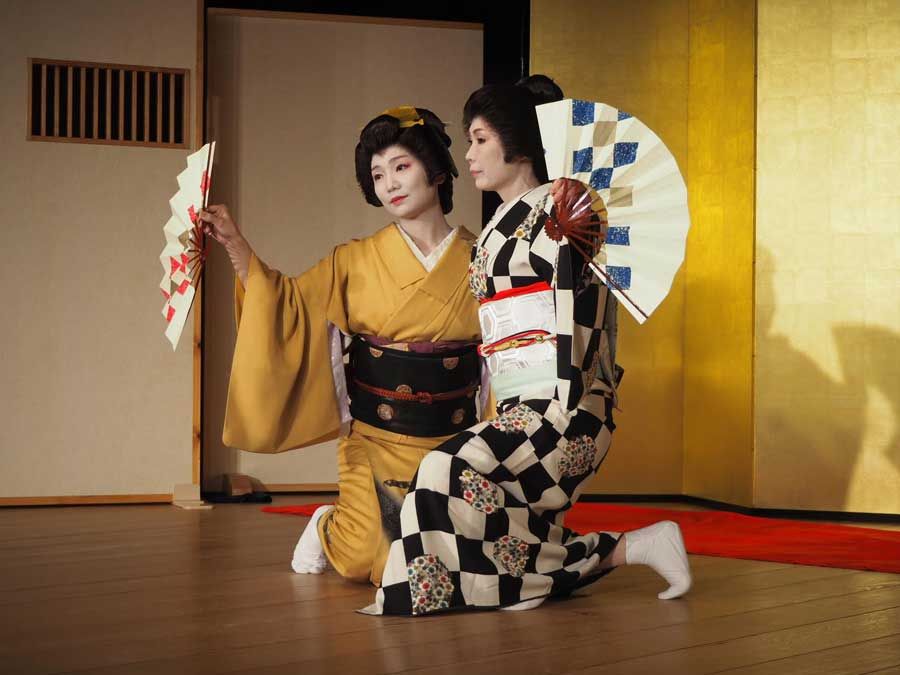 Get your Ozashiki-Asobi grove on, and meet geishas and maikos in Hakone.Sit back to traditional Japanese dance and performances, on a cultural journey of discovery!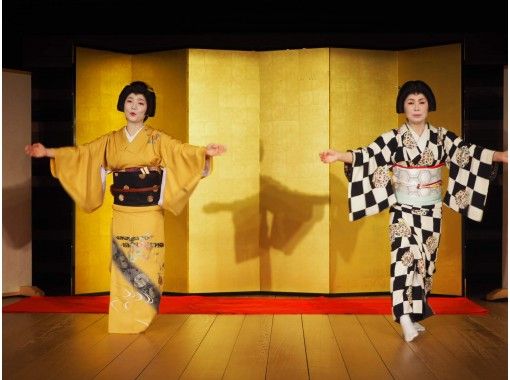 Watch Geisha Dance Performance and Take Part in Ozashiki Asobi Game in Hakone
Hakone, Kanagawa
21. Meigetsuin temple: A flower haven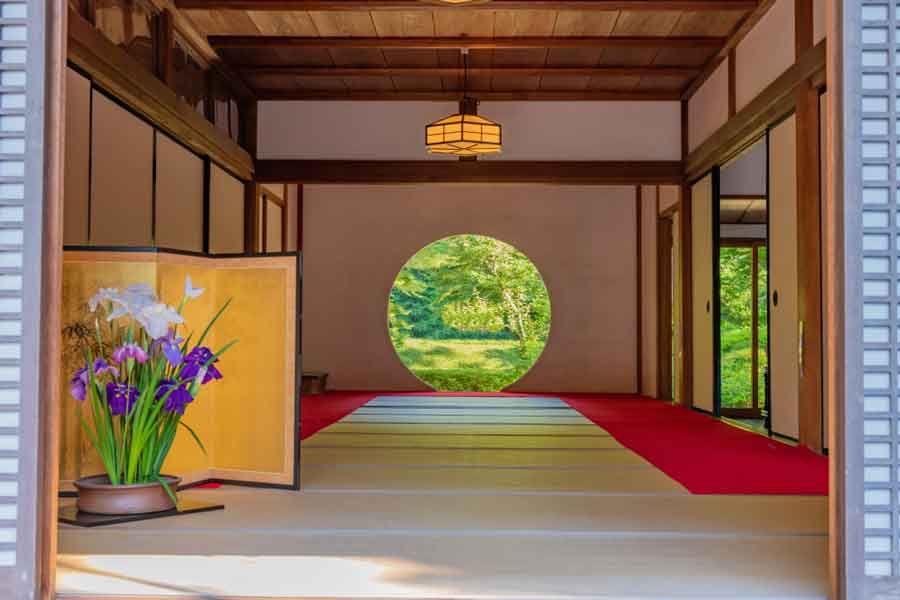 The Meigetsuin temple offers a garden with constantly changing beauty through the seasons.Admire colorful hydrangeas, explore ancient stone tombs, and spend time with Zen rabbits in a dedicated enclosure!
22. Pottery workshops for all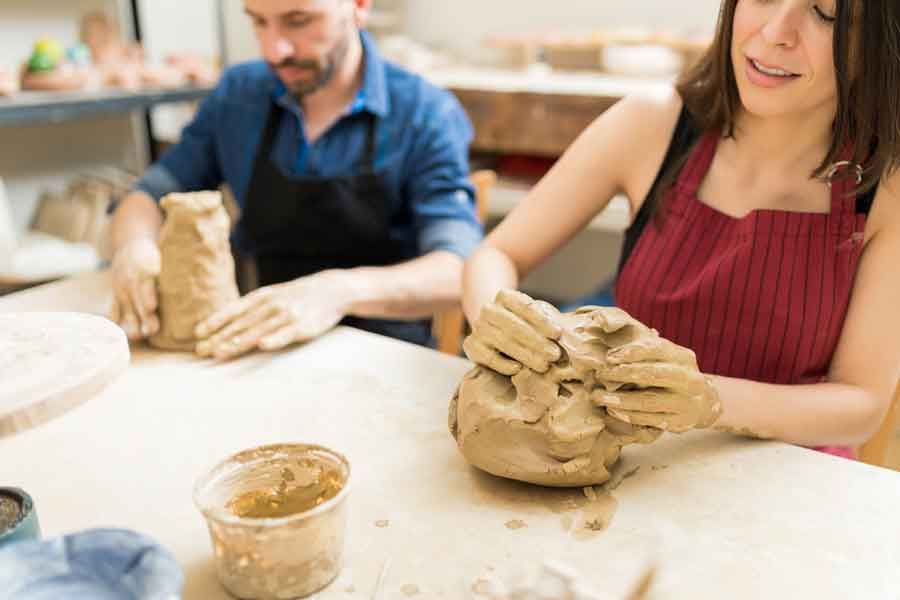 Settle for nothing less than the best ceramic design on pottery workshops in Yokohama.Master decorative bowl designs, and molding techniques that have been passed down for generations!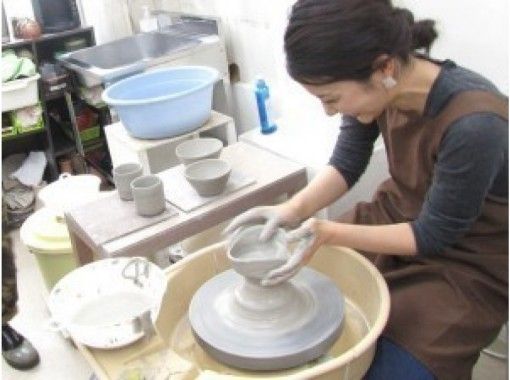 Experience Ceramic Pottery Workshop Using an Electric Wheel and Make Beautiful Souvenirs for Your Friends and Family
Yokohama, Kanagawa
23. Flower arrangement for the soul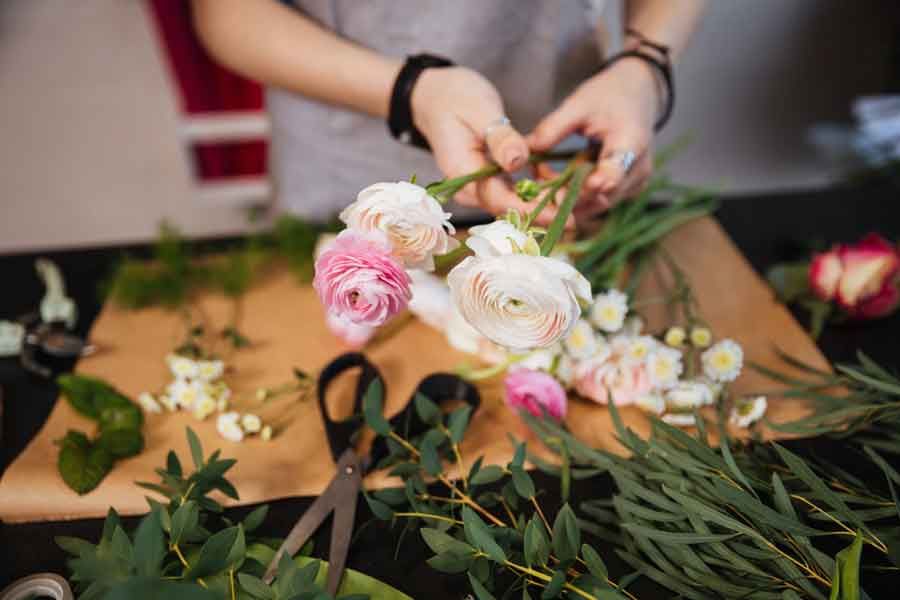 Learn how to mix and match roses to bring out the color of your living room.Whether you're looking for Halloween designs or artificial patterns beautiful in their simplicity, Yokohama flower classes are the answer!
24. Japanese whiskey tasting
Appreciate the finer points of distinct Japanese whiskey, on tasting tours than include sneak peeks into the distillation and production processes. Wash down unique sake with expert conversations, and try out different brands!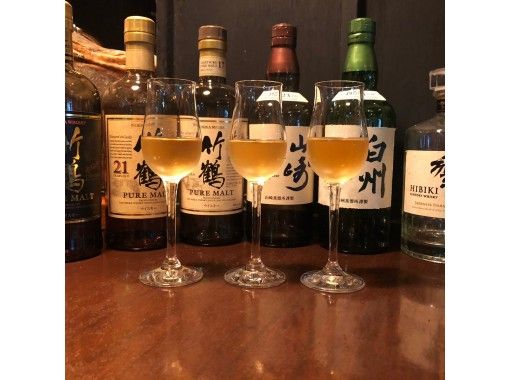 Japanese Whiskey Tasting Comparison Experience in Yokohama
Yokohama, Kanagawa
25. Hokoku-ji temple: Bamboos galore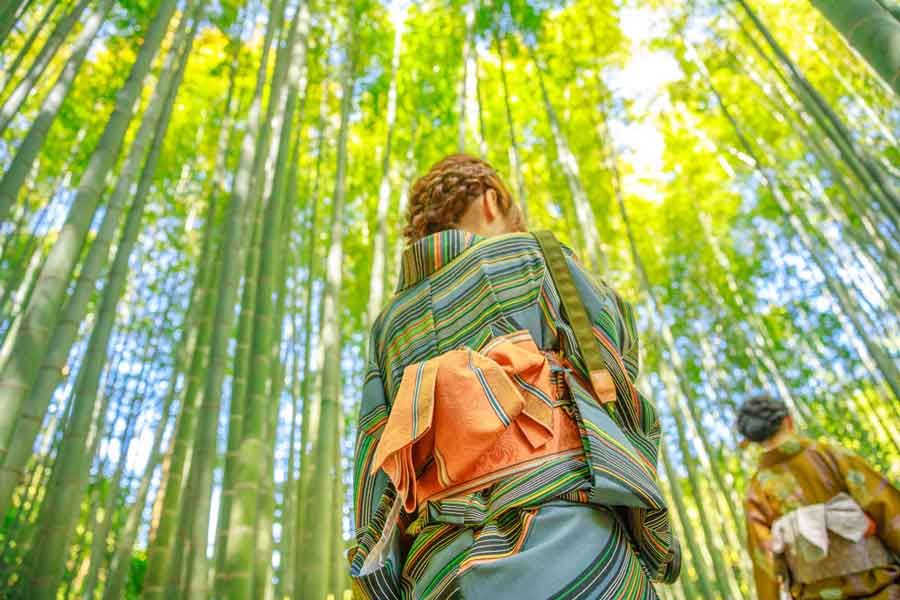 Hokoku-Ji temple is often referred to as the bamboo temple, given its location in a dense bamboo forest.It is a place oozing with an infectious positivity and calming energy.Visit for the utmost relaxation in mind-numbing settings!
26. Zeniarai Benten Shrine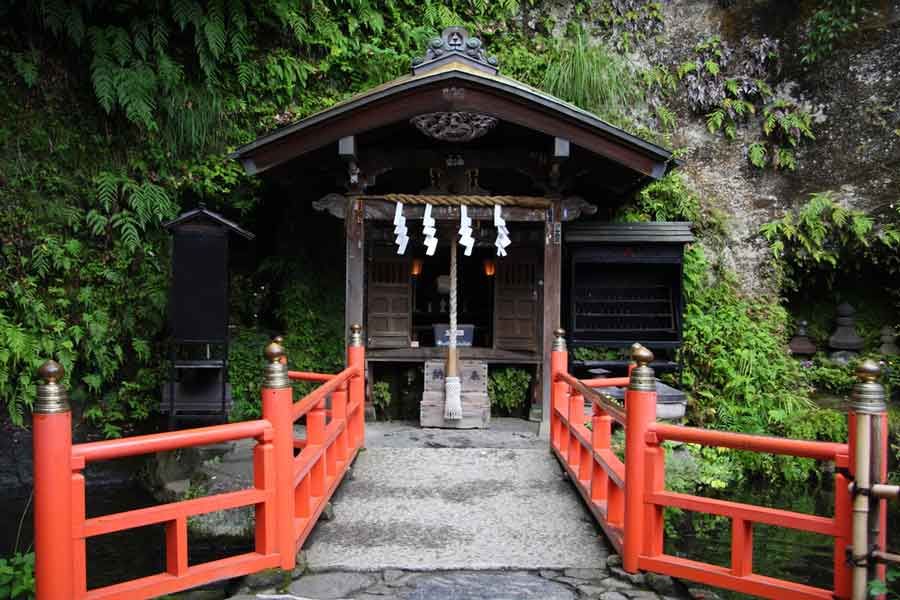 Short on cash? The Zeniarai Benten shrine is rumored to multiply money!If that doesn't work, you'll still be glad you made the trip because of the beautiful nature that compliments the shrine's series of torii gates.
27. The bewitching Kenchoji Temple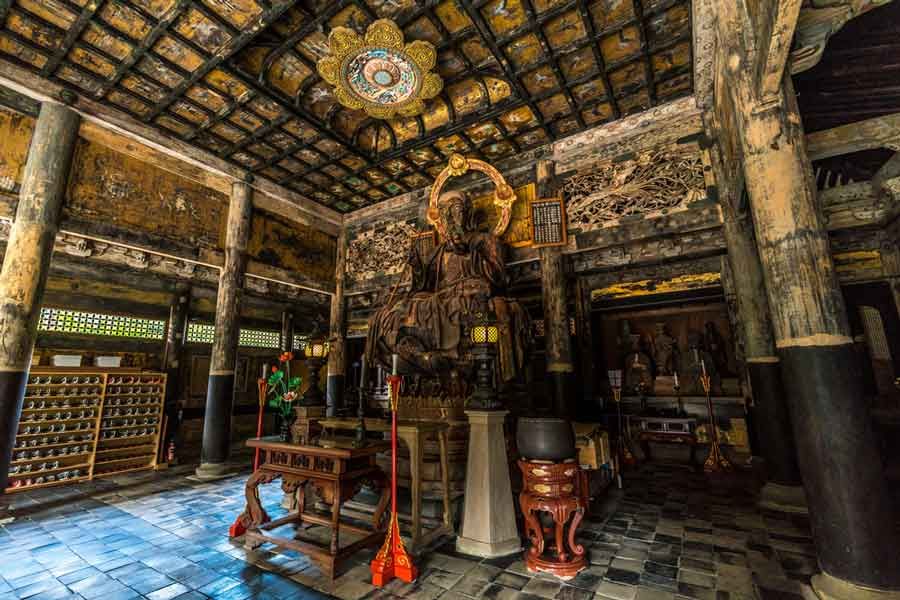 Walk amid winged-guardian statues, on your way to the enthralling interior of the Kenchoji temple.The Enlightenment gate leading inside never fails to impress with its awe-inspiring curvature!
28. Owakudani: A whole new world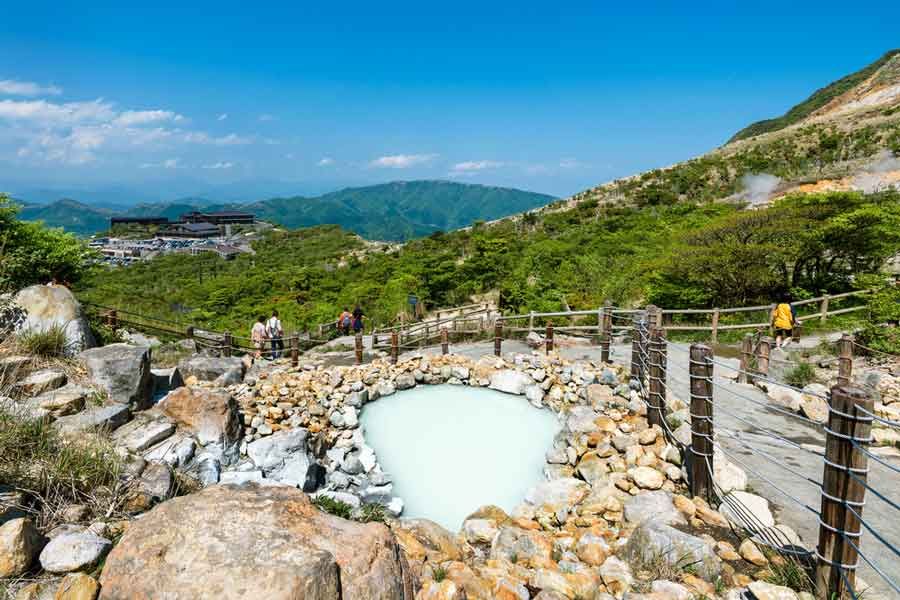 An atmosphere of Sulfur and boiling craters make for an out worldly setting in the Owakudani valley.Sightsee on an Owakudani ropeway and be sure to try out the strangely-colored Owakudani black eggs, said to add seven years to your life!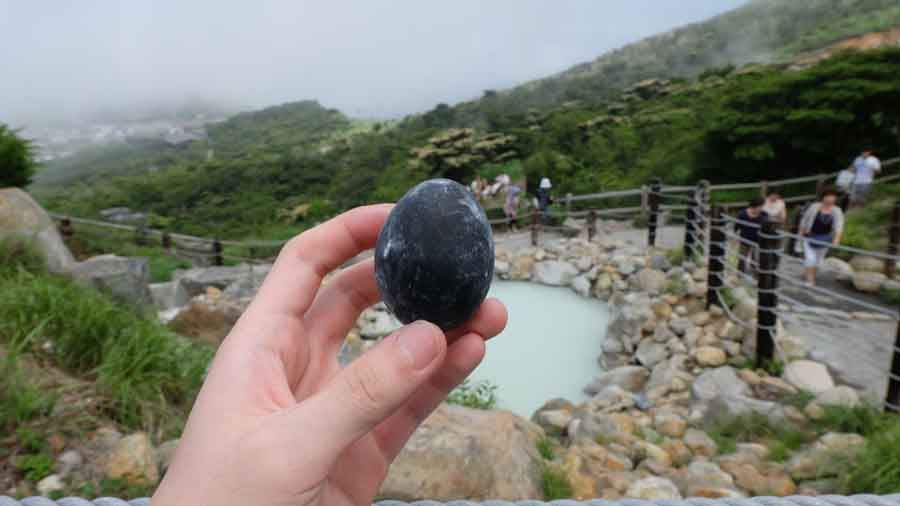 Have you ever tried a black egg simmered in the natural ingredients of a volcanic hot spring? You're sure to love the Kuro Tamago! They taste great and look so too, ensuring plenty of social media potential.
30. Tsurugaoka Hachimangu shrine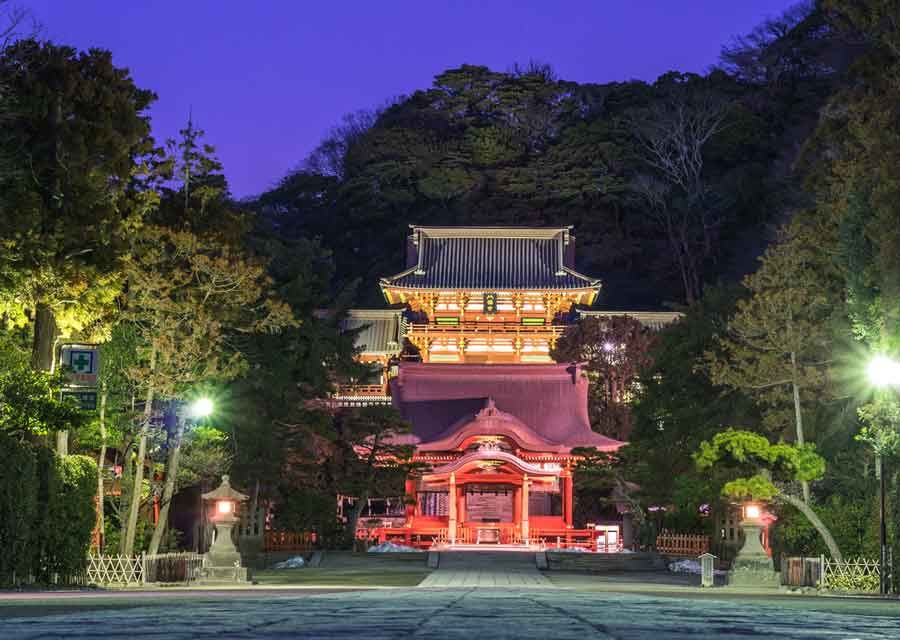 Tsurugaoka Hachimangu shrine is among the most popular not only in Kanagawa but Japan at large.Uncover the history within the old Edo temple rooms and its ties with the samurai deity Hachiman.