【Nagasaki · Tsushima leisure】 Popular activities such as diving · fly board · sea kayak etc. Experience reservation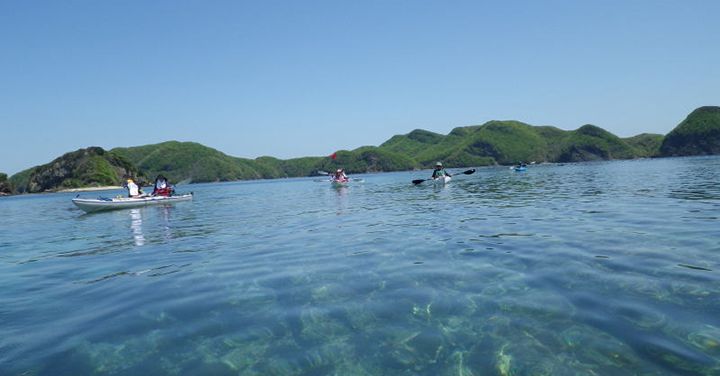 Nagasaki prefecture Tsushima area where popularity is particularly high among domestic remote island tourism attracting attention in recent years. We will pick you up for outdoor leisure activities that you can enjoy with such Tsushima ◎ In this area where unspoiled nature such as the beautiful ocean remains, experience tour of diving and sea kayak is held vigorously especially. In addition, plans for the latest popular activities such as flying boards and hover boards that fly in the water by the water pressure are also content of ◎ If you are considering Kyushu travel, please try to land a little longer and land.
What is Tsushima?
Tsushima is a remote island of Nagasaki located in the Tsushima Strait of the Sea of ​​Japan. It is located at a distance of 49.5 km from the Korean Peninsula and has been playing a window of cultural exchange with the continent. Also in recent years tourists from South Korea are also increasing. The area of ​​the island is the 11th largest in the country after the Amami Oshima, with the charm of the rich nature where forests occupy, many of which are designated as natural monuments of the country such as the primeval forests and large zests.
[Major tourist attractions of Tsushima]
Tama Multimedia Shrine / Tsushima Wildlife Conservation Center / Hakuba Wildlife Trail / Ayu Mody Natural Park / Manshukuo / Southern Osaka Hot Spring "Nagisa no Yu" / Mitsuda Beach / Korea Observatory / Samurai House Ruins / etc.
Access to Tsushima
Nagasaki Prefecture and Fukuoka Both prefectures are served four round trips a day by air and can be accessed in about 30 minutes. So you can also do sightseeing on a day trip Kyushu Mainland based Activity Recommended for the experience area is.

・ Access by plane
Nagasaki 35 minutes one way from airport to Tsushima airport
Fukuoka 30 minutes one way from airport to Tsushima airport
・ Access by ship (ferry)
Kyushu One hour 2 hours 15 minutes by Yusen (via Sanuki) high-speed boat
4 hours 30 minutes one way by ferry
Activities you can experience in Tsushima
Tsushima is a leisure spot full of marine activities unique to isolated islands surrounded by the sea on all sides. Particularly popular is the diving experience that makes use of the beautiful sea and the sea kayaking tour about the history of the island. From the summer of 2017, we also recommend the latest hydraulic system activities such as fly board, hover board, jet pack, etc. which handling started even at Japan Japan and became available for reservation ◎
Recommended leisure shop in Tsushima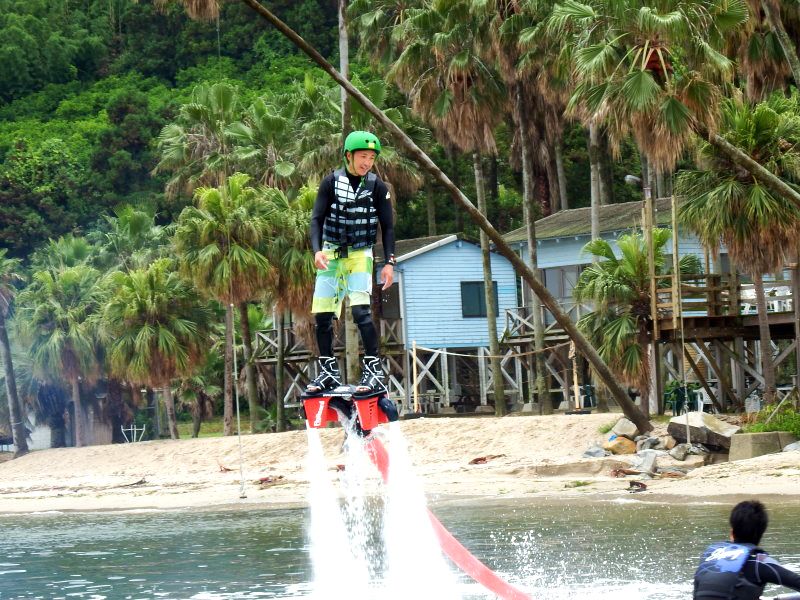 AQUA TAIL (Aqua tail)
〒 〒 817-1703 Nagasaki Prefecture Tsushima-shi ___ ___ ___ 0
[Type of activity experience plan]
Fly board / hover board / jet pack
AQUA TAIL appeared in Nagasaki · Tsushima "Mitsuda Beach"! We have plenty of hydraulic activity activity experience plans for inexperienced people. First of all let's experience the feeling of floating in the air! Please be assured that certified instructors of the Fly Board Association will lecture!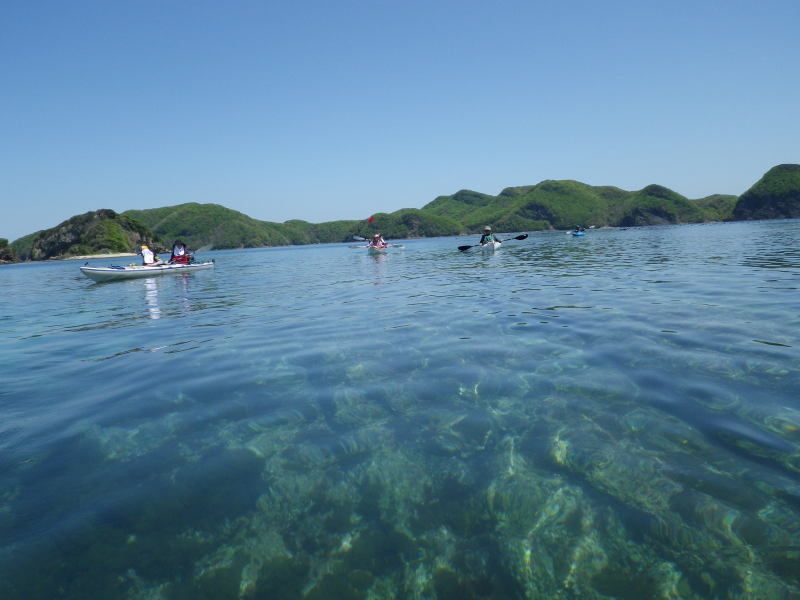 Tsushima eco-tour
Minotype 29, Mizushima cho, Tsushima-shi, Nagasaki Prefecture 817-0435
[Type of activity experience plan]
Diving / Sea kayaking / trekking (climbing)
We offer a sea kayaking / eco tour in Asakaya spreading in the center of Tsushima, a border island. Take a walk in the sea to experience 0 meters above sea level in Tsushima-shi, Nagasaki Prefecture Try experiencing with a set plan such as diving and trekking sea kayaking.