Leisure and play in Odaiba
Activity Japan
Book easy & affordable
2017 Pool of great attention "Odaiba Water Park"And life-size figures of stars and celebrities line up"Madame Tussauds, Tokyo"Children to adults can be crazy"LEGOLAND Discovery Center Tokyo"In Odaiba this summer, there are plenty of recommended leisure spots ♪ You can also enjoy the most popular SUP (Stand Up Paddle Board) experience of marine sports ◎

So we selected Activity Japan this time! We will introduce the plan that you can play all day in Tokyo Odaiba which is a famous sightseeing spot and a popular weekend dating spot in the "Odaiba" area and a couple ◎ Affordable discount rate There are plans that you can reserve tickets for advance tickets at ♪ Please check ♪ Odaiba is really somewhere in Tokyo for the summer vacation of 2017 ('ε `)


▼Click here for reservation for SUP trial in Odaiba

Plan ID: 18216
EHUKAI BEACH ODAIBA (Ek Kai Beach Odaiba)
Topic SUP: Easily enjoy sappu (stand-up paddle board) while watching the spectacular view of Odaiba ♪ The only SUP experience possible in Odaiba! While looking at the Rainbow Bridge, Tokyo Bay, Tokyo Tower, let 's enjoy water walks with a different line of sight! Experience time is also 2 hours easily and experiences are possible, you can enjoy walking around Odaiba before and after that. It is an environment where it is easy for you to practice for the first experience as it is relatively calm without waves, as you experience experiences in recreational waters within the Odaiba Seaside Park where sandy beaches and islands spread around the cove. As beginners can safely enjoy SUP, instructors will teach carefully, so please enjoy SUP with confidence!
Where is Odaiba?
I think that there are not many people unexpectedly do not know where Odaiba says. . . Odaiba refers to the Tokyo coastal area that crosses Minato-ku Odaiba, Shinagawa-ku Higashi-echi-ku, and Koto ward Harumi ◎ In general, it is influenced by television and others and is generally known as the Fuji TV headquarters building Rainbow Bridge, Odaiba Seaside Park and Sea Breeze Park and many other nationally famous sightseeing spots are dotted.

There are also huge entertainment shopping malls such as "Aqua City Odaiba", "Dex Tokyo Beach" and "Palette Town" in this area, not only for shopping but also restaurants, fashionable cafés, and many weekend dating and walking courses, It is also gaining popularity as a base for Tokyo sightseeing. ◎ It is within walking distance from Odaiba station, Tokyo Teleport station, Harumi station mainly ♪ It is also accessible from Yurikamome and Rinkai line in the downtown area ♪
[Major Odaiba popular tourist attractions / facilities]
Tokyo Trick Art Labyrinth / Dream of Ohashi / Joypolis / Kidzania Tokyo / Story of Oedo Onsen / National Museum of Emerging Science and Innovation / Legoland Discovery Center Tokyo / Diversity Tokyo / Odaiba Palette Town / Odaiba Beach Park / Kasai Waterfront Park / Dex Tokyo Beach / Aqua City Odaiba / Fuji TV Headquarters Building / etc.
Popular leisure facilities in Odaiba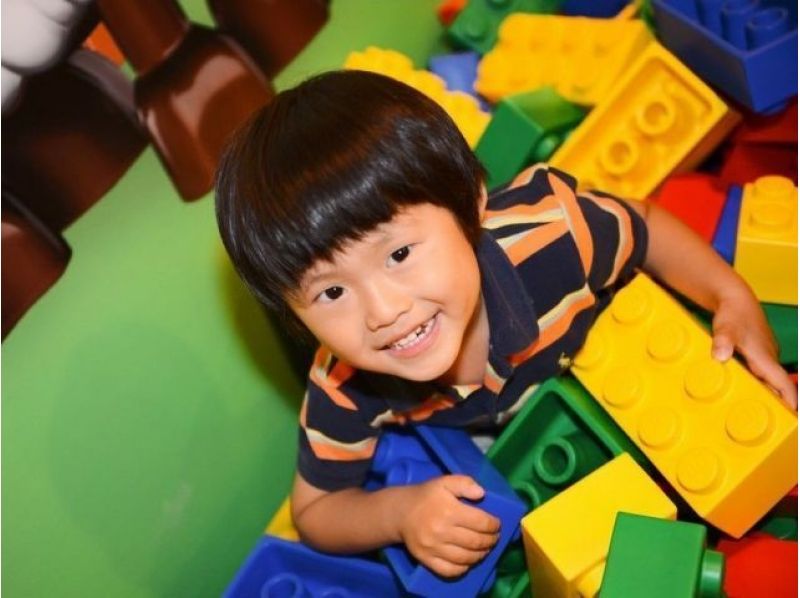 LEGOLAND Discovery Center Tokyo
Indoor type theme park ♪ "Legoland Discovery Center Tokyo" 550 yen for sale Premium advance smart tickets are on sale ◎ Experience type attractions, Lego block factory tours, Lego classroom, Diplomy where small children can play happily Indoor type facilities full of more than 3 million Lego blocks are full of throbbing ♪ ♪ which is proud of 1,000 tsubos wide such as Lego diorama reproducing the cityscape of Tokyo ♪

[location]
1-6-1 Debitsu Tokyo Minato-ku, Tokyo Beach Island Mall 3rd Floor
[business hours]
Weekday 10: 00-20: 00 ※ Last entry 18:00
Saturday, Sunday and public holidays 10: 00 ~ 21: 00 * Last entry 19:00
[Closed holiday]
Irregular holiday (It corresponds to the closed day of Dex Tokyo Beach)

▼Discount advance ticket reservation from here

Plan ID: 16030
LEGOLAND Discovery Center Tokyo
2,400

yen

1,850

yen~

(tax included)

Special Deals
Learn about the fun of Lego ® blocks, see, feel, there are lots of experiential attractions! An indoor LEGO ® theme park surrounded by more than 3 million LEGO ® blocks. Lego ® Block Factory tour, a Lego classroom that creates special works, a huge diorama that reproduced the city of Tokyo with Lego ® block, a diploma ® playground where you can play safely even with young children, and much more! "LEGO ® Ninja Go City Adventure" aiming for the strongest ninja by training, and the image that pops out! Let's stimulate creativity while playing, such as 4D cinema with surprising tricks and shooting ride to rescue princess. 【550 yen per person by professional smart ticket admission ticket (date designation) profitably! 】 1. "Entry commitment ticket" that you can enter firmly even when you are not entering! 2. You can enter the reservation ticket entrance (priority mouth) by presenting the smartphone screen! ※ Please note that check-in with smartphone is mandatory for admission and admission is not possible if presentation of smartphone screen can not be obtained. (Unavailable on Garaka, Tablet or Notebook PC)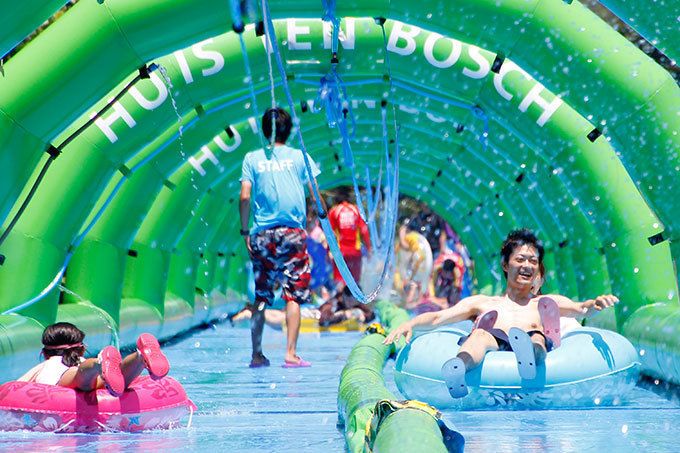 Odaiba Water Park by Huis Ten Bosch
The first outdoor event in Tokyo "Odaiba Water Park by Huis Ten Bosch" opens in "Tokyo Odaiba everyone's dream continent" held by Fuji TV! Discounted advance sale tickets which can be entered also in dream continent ♪ It is selling ♪ It is a sort of different pool with two part composition of the day section (from 10: 00 to 17: 00) and the night section (18: 00 to 21: 00) I can enjoy from a child to an adult who can experience it 2017 Super attention pool attraction ◎

[location]
1-10-5-2F Kojimachi, Chiyoda-ku, Tokyo
[business hours]
Day section 10: 00 ~ 17: 00
Evening section 18: 00 ~ 21: 00
[Duration]
7/15 - 8/31

▼Discount advance ticket reservation from here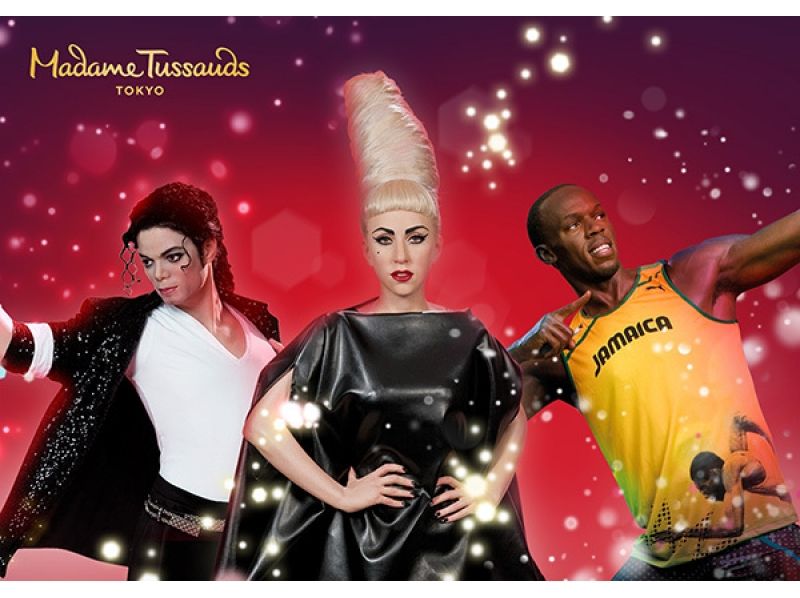 Madame Tussauds, Tokyo
It looks just like the real one! Super star and celebrity life-sized figures gather in Odaiba! Of course not only the stars of the world, but also more than 60 bodies including popular celebrities and famous people of Japan are exhibited Super great taste of "Madame Tussa Tokyo" premier selling smart ticket ad sale tickets ◎ Improve props for shooting So I will shoot fun with my longing star with my family and friends ♪

[location]
1-6-1 Debitsu Tokyo Minato-ku, Tokyo Beach Island Mall 3rd Floor
[business hours]
11: 00-20: 00 on weekdays (last entry 19:00)
Saturday, Sunday and public holidays 10: 00 ~ 20: 00 (last entry 19:00)
[Closed holiday]
We may get a break according to the closing day of Dex Tokyo Beach.

▼Discount advance ticket reservation from here

Plan ID: 16313
Madame Tussauds, Tokyo
Just like herself! A popular celebrity life-size figure is an array! Experience type attraction departing from London which is 250 years old. There are lots of life-sized figures of world celebrities including more than 60 Hollywood stars and athletes! Not only overseas celebrities but also Japanese popular talents and celebrities figures are displayed. There is no partition such as rope, you can enjoy the best celebrity experience, not only photography, but also you can set shoulder directly, decide the same pose. You can enter even when admission is restricted, as it is a good "admission commitment ticket". 【600 yen per person for profitable smartphone entrance ticket (date designation)! ] Advance admission ticket points: 1. "Entry commitment ticket" that you can enter firmly even when admission is limited! 2. You can enter the reservation ticket entrance (priority mouth) by presenting the smartphone screen! ※ Please note that check-in with smartphone is mandatory for admission and admission is not possible if presentation of smartphone screen can not be obtained. (Unavailable on Garaka, Tablet or Notebook PC)
When playing with the leisure spot introduced this time please utilize the best advance tickets ♪ Activity Japan deals in a lot of activities in Tokyo 23 wards area other than Odaiba ◎ Useful for this summer play Please giveTo all plans in Tokyo 23 wards