The public road cart experience nationwide
Activity Japan
Book easy & affordable
Halloween (HALLOWEEN) season is waiting soon in 2017 ♪ ('θ `) Zombies and animated characters, popular artists etc etc ... It is not about when we start thinking about what kind of cosplay we are going to make to the city this year Is it? What? Every year the excitement accelerates Halloween is blowing away embarrassment and I enjoyed playing ♪ ('∈ `) ↑ ↑ ↑

So the Activity Japan is the way to enjoy Halloween's transcendence in 2017 is "Cosplay x public road cart experience" ♪ Is not there sometimes I saw a group of carts running around the city dressed as a game character? Let's change into a costume of intimacy with Halloween Let's drive on the public road cart and drive it out to the city ◎
What is public road cart?
In recent years, it is a popular rental cart in sightseeing spots such as Tokyo and Osaka as well as Okinawa. Like a passenger car and the like, there is no obligation to wear a helmet, you can run on a public road and you can drive easily to anyone with a normal driving license. It is a leisure experience that is often enjoyed by dressing as a game character etc. because of the characteristic of riding a small car with one person.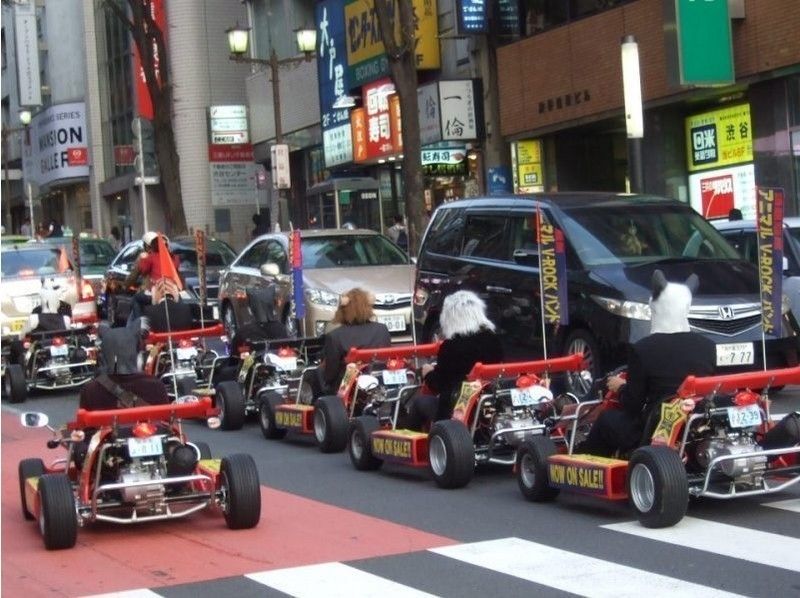 A cosplay cart that attracts attention in the streets of Shibuya!
Price of public road cart rental
We can rent mainly mainly in one hour and we have available the lowest price 2,700 yen (tax included) / 1 hour ~ for plans available for reservation at Activity Japan. There are also various services such as the car type of the cart and the extension charge depending on the shop, and other services such as a 3 hour course and a costume rental plan are also available, so please compare and compare.
Public road cart Recommend plan
At Activity Japan, you can make reservations in Osaka city and Awaji Island in the Kansai area such as Asakusa, Shinagawa, Akihabara and Yokohama in the 23 wards of Tokyo in the Kanto region. In addition, since it can also be enjoyed in Okinawa etc., please use it as a leisure experience of your travel destination ◎
Tokyo Area
Yokohama area
Chiba area
Yamanashi area
Osaka · Hyogo area
Shimane area
Okinawa Area