"Woman only" is more fun in summer Okinawa.
Play with plenty, eat, drink,
It is a way to just draw a little slug.

"Women's journey" in Okinawa, a mountainous summer till October
More enjoyable activities experience
We will introduce five recommended plans.

Please contact us immediately before reservation · group etc
Activities Japan Support Center
Contact form(7 days a week)
┃

Banana boat × BBQ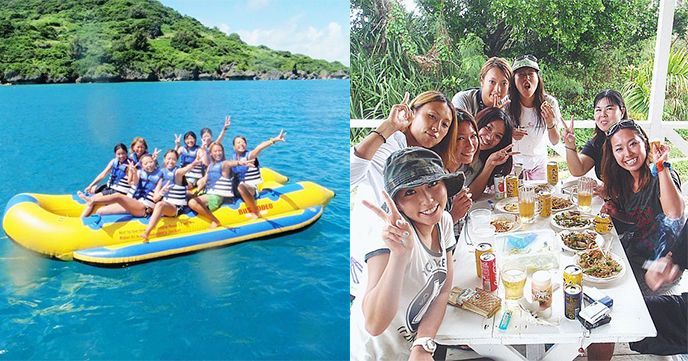 Point! I play snuggly and eat well!
Bamboo ride and BBQ's combo plan with "Hamahigajima" which can be accessed by car from main island with banana boat! I play snuggly and eat well! ! It is a Wai Wai experience plan that fulfills the real pleasure of such Okinawa women's journey! !

プランID:6712
Aqua Line Marine Club (AqualineMarineClub)
4,800

yen~

​ ​(tax included)
Hamahigajima round tour! Banana boat 1 lap course + barbecue set. Around a course around a beach around Hamahigajima without a one-way street is about 20 minutes! Even before or after the round you can leave the OK barbecue ready at the Murku Beach beach and barbecue area! Hamahigajima enjoying relaxingly relaxing plan ~
┃

Mermaid snorkeling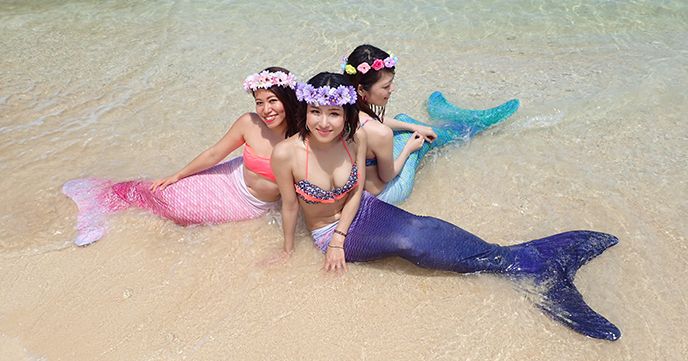 Point! UP for the instant! Photogenic No. 1
The admiration mermaid suit is privilege only for girls! Let 's hurry without gimmering if girls are together! Girls are happy for the service that takes pictures without limit! You can also enjoy snorkeling together ~

プランID:12922
Okinawa diving shop Sea Free (Sea Free)
10,000

円

8,000

yen~

​ ​(tax included)

割引キャンペーン実施中!
沖縄恩納村の綺麗なプライベートビーチでマーメイドスイムスーツに着替えて人魚体験。陸と浅瀬の水面での水中撮影をいたします。アリエルのような人魚姫になって一生に一度の思いで作りをお手伝いいたします。 ※当日の予約も空きがあればご案内可能です。前日16時以降の予約はお電話でもご連絡をお願いいたします。器材の準備が間に合わない場合もございますのでよろしくお願いいたします。 お電話のない場合は準備が間に合わない可能性もございますのでご了承ください。
┃

Sunset sea kayak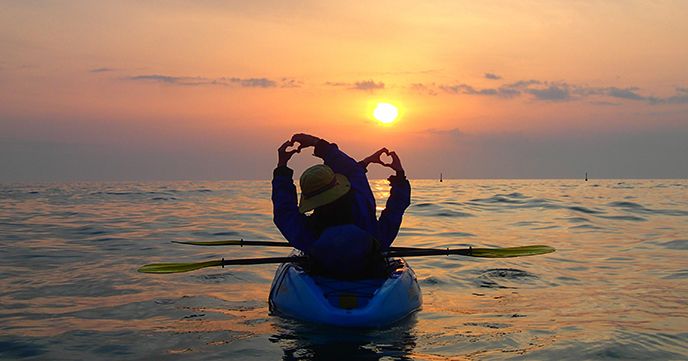 Point! The sunset in Okinawa is different!
Relaxing while watching the beautiful sunset at the main island popular area "Yomitan village" "Sunset sea kayak." It is a pleasing point for girls traveling with original drinks & handmade sweets ◎

プランID:5441
Earthship Okinawa (earth ship okinawa)
6,000

円

5,000

yen~

​ ​(tax included)

割引キャンペーン実施中!
カップル・女子旅にオススメ☆沖縄で1番の感動体験!! 使用するカヤックは舵付きのカヤックで操作も簡単♪無人島まで女性2人でもスイスイ進みます☆ 真っ白い砂浜の無人島では大好評!!サンセットドリンクと自家製スイーツの夕暮れカフェタイム♪ 今ならスタッフが防水カメラで撮影した写真データを無料プレゼント!! カメラマンはガイドにお任せ、フォトジェニックなこだわりの写真撮影♪ 参加した日にメールかラインでデータをお送りするのですぐにSNSにアップできます☆ しかも明るい時間に出発するので青い海もオレンジの夕陽も両方楽しめるよくばりプランです♪ 少人数制なのでご予約はお早めに!!
┃

Iriomote Island Mangrove SUP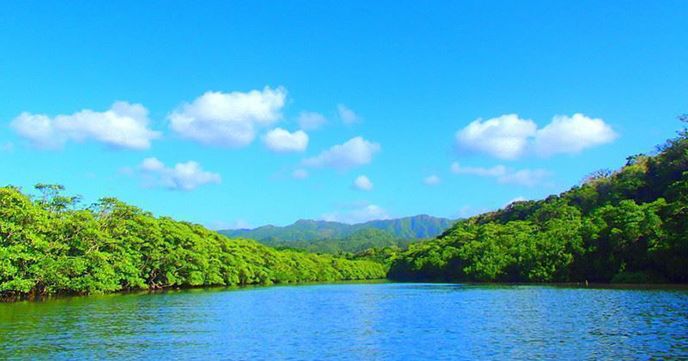 Point! If you enjoy the wilderness of Iriomotejima
Absolutely "Mangrove SUP (Stand Up Paddle Board)" absolutely absolutely popular if it is a girls journey on "Iriomote Island"! It is a luxurious plan that you can enjoy snorkeling on "Panari Island" called God's Island!

プランID:4126
Iriomote KEN GUIDE
10,000

yen~

​ ​(tax included)
マングローブSUPorカヌーと南国の楽園〜パナリ島ヨットシュノーケリング!その両方を満喫できる贅沢コースです。 ※シュノーケリングとSUP・カヌーは当日の天候・海況によって午前と午後が入れ替わる可能性があります。
┃

Miyakojima SUP Yoga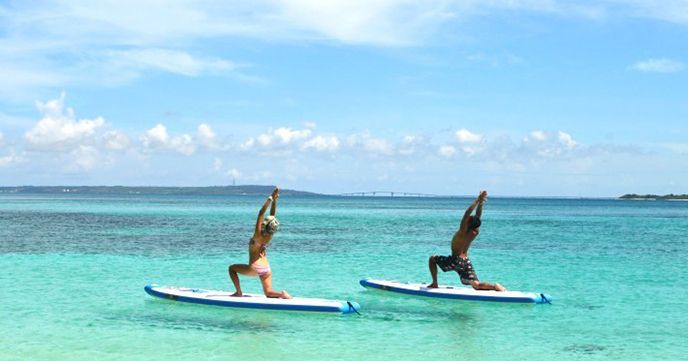 Point! Let's start popular SUP yoga in Miyakojima
Experience "SUP Yoga" at the sea of ​​Miyakojima and you will be beautiful both your body and mind! SUP Yoga to experience in the scenery is blowing off the fatigue and stress of everyday! Light meals and coffee included ◎
┃

(Bonus) Ike is male staff
Secret!
I would like you to tell the staff Ike is fine. (___ ___ ___ ___ ___ ___ ___ 0"AJ information center - connecting people and people, activities ~"Introduction of Okinawa male staff from all! !
Please contact us immediately before reservation · group etc
Activities Japan Support Center
Contact form(7 days a week)
At Activity Japan
Nationwide variety of activities
You can book and experience