Flying over the sky watching Mt. Fuji! The most luxurious paragliding experience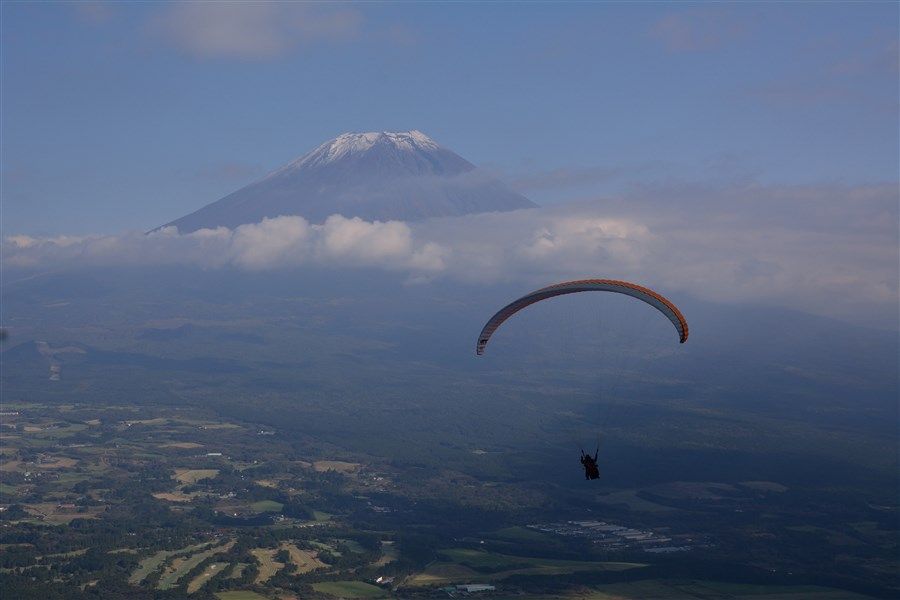 Coverage of the monthly monthly magazine "GARVY" every month.
I went to Asagiri Plateau Paraglider School this month.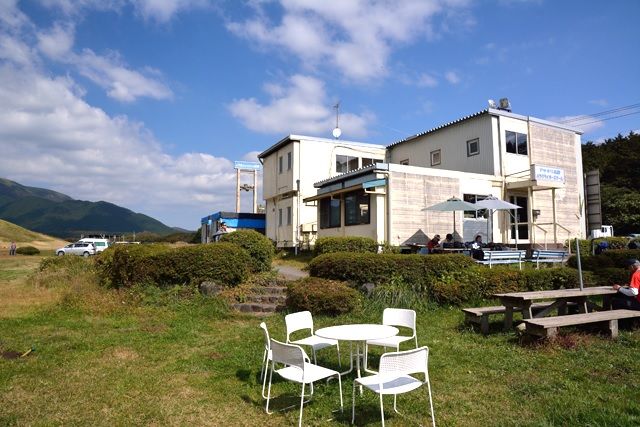 By the way, as there are many schools and licensing courses here, you can have a camp.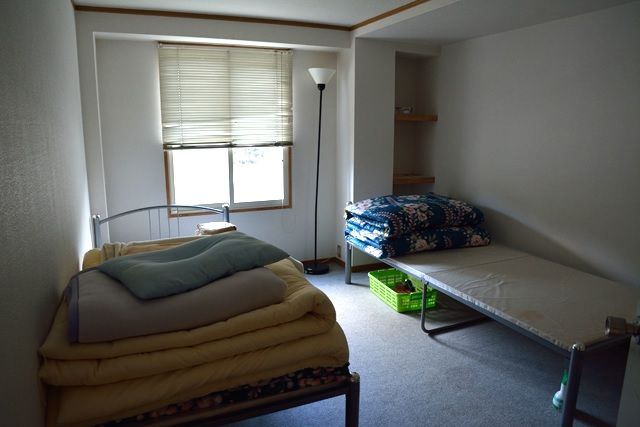 We can stay at 600 yen per night! It is very profitable ~!
Bath, toilet, fully equipped kitchen and cafeteria! It is quite solid equipment.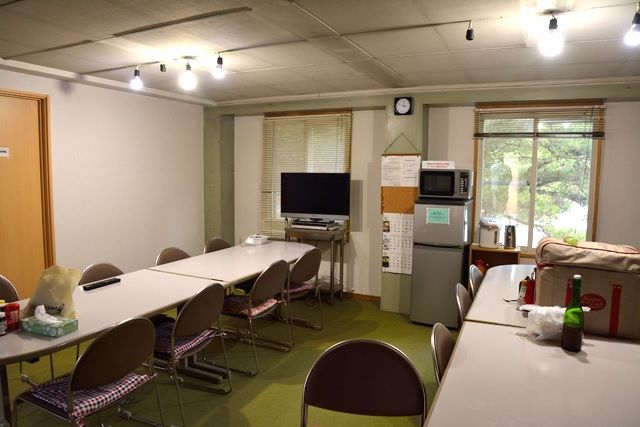 It was a little windy this time, so we had to wait a bit until the wind ceased.
This judgment is also an instructor who knows nature well.

Since paragliders are greatly influenced by the wind, they are postponed or canceled depending on the weather. Just thinking about safety.

I decided to hold down the feelings I wanted to fly soon, fill out the application form and wait.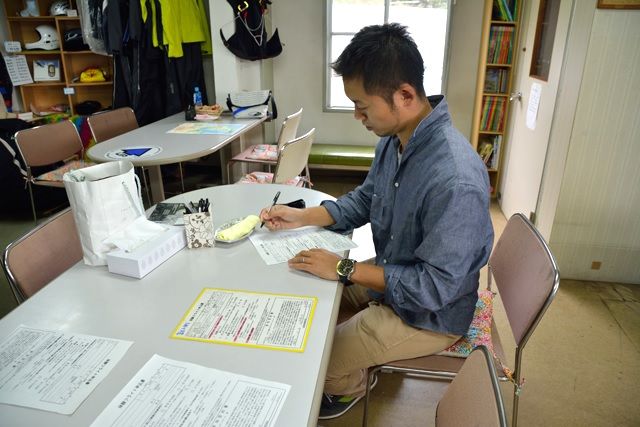 After waiting for a while, "You can go soon". I was waiting! After changing clothes I get on the car and go!
Then, when you arrive, there is something like this.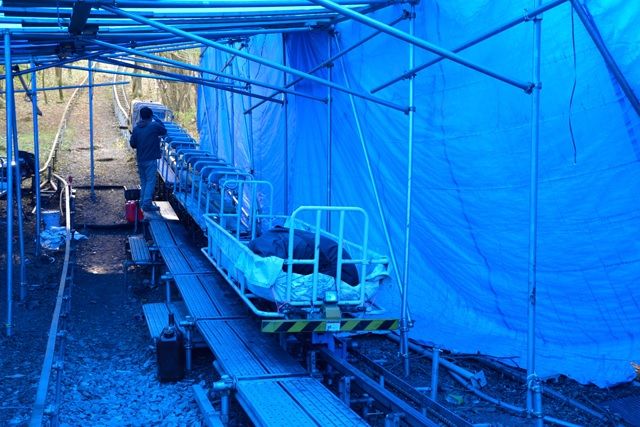 Actually, it was a tram stop for me to take me with this car. This is going to rise to the top of the mountain.
Fujinomiya City with an altitude of 900 meters. I climb even higher.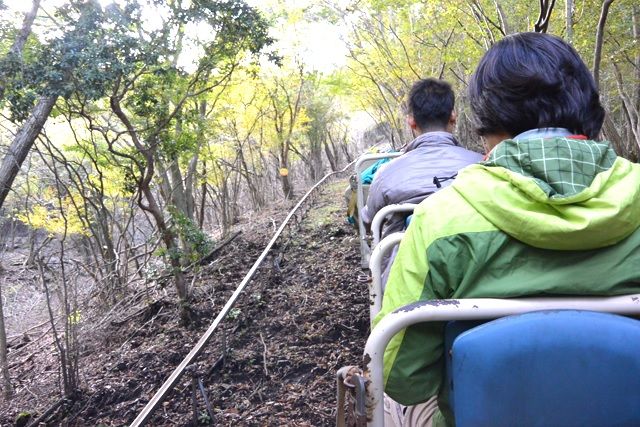 It's hard to communicate, but I am climbing at an enormous angle.

Arriving at the departure point on the mountain in few minutes! Incidentally, such a place.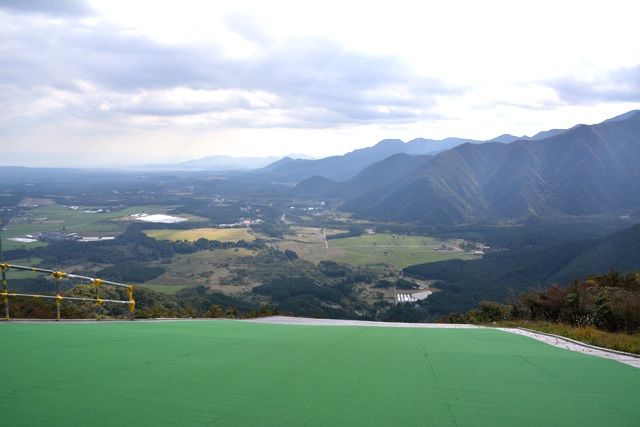 Fuji can be seen in front of you.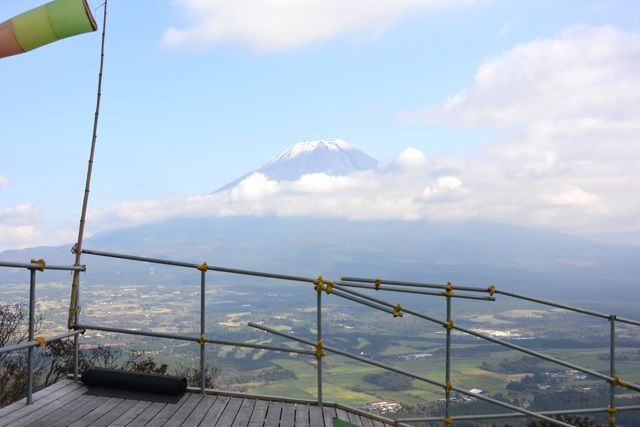 While getting excited, if you turn on the equipment, "Go ahead!"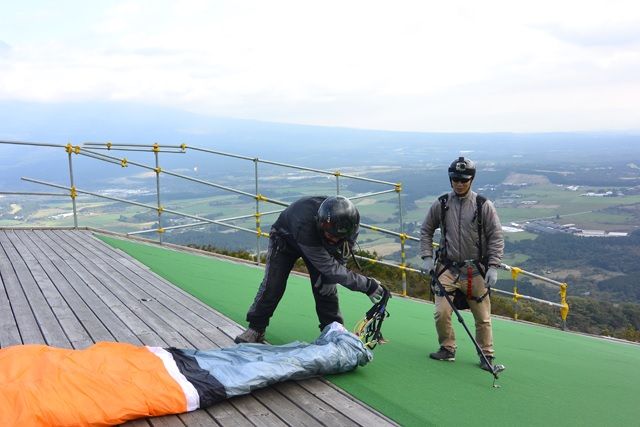 Flying like "Do you fly already?" Fly quickly!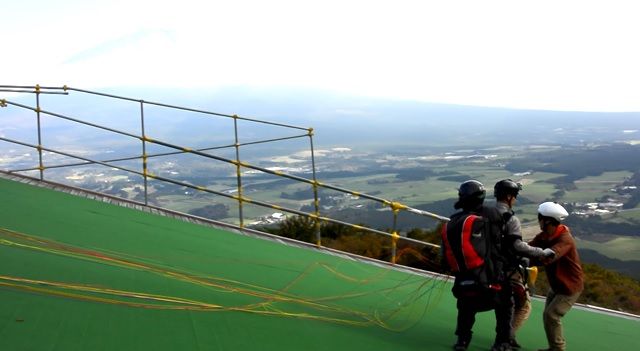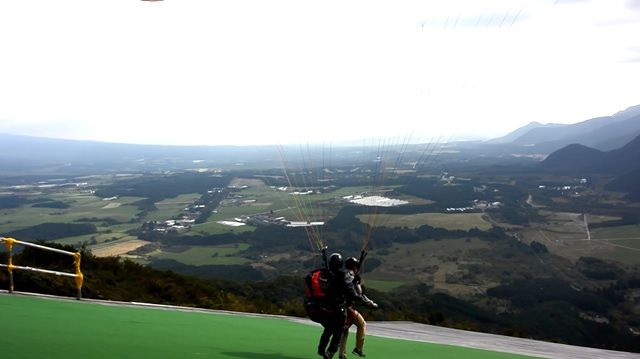 If you are struggling to be told that "Just move your legs when you fly anyway", "Oooh! You're flying !?"
The feeling that the body floats is like a screaming machine of an amusement park, like a takeoff of an airplane, but it is also a state of living, so it seems like there has never been tasted like a strange feeling.

Is this that it fly in the sky?

The point we took off earlier is so far.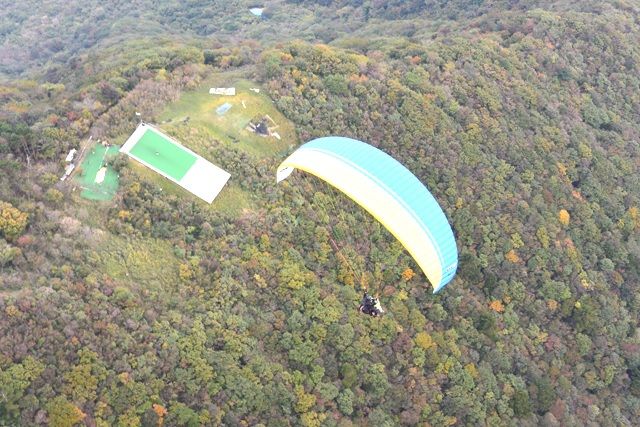 There was also thanks to the good wind, thanks to the wind and grabbing the wind, it feels like becoming a bird. Although I am not piloting it.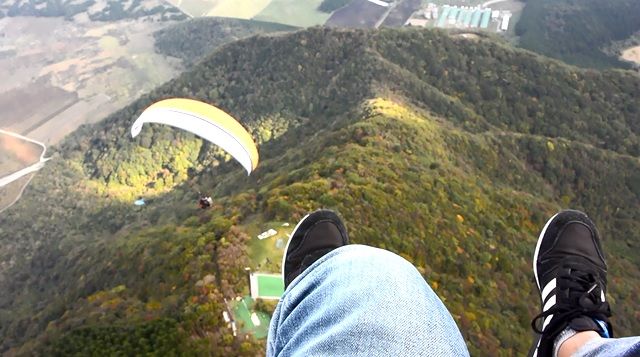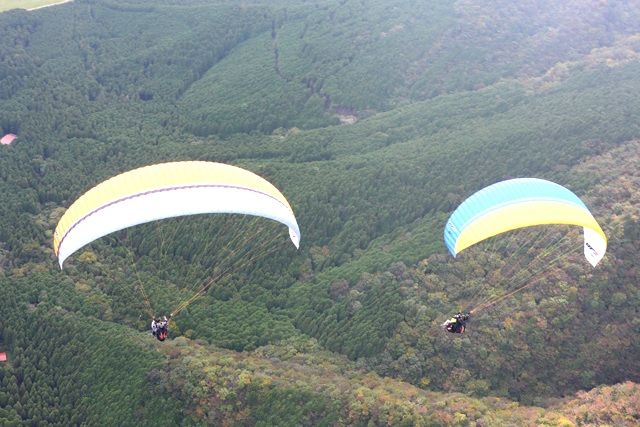 And a spectacular view of the World Heritage · Mt. Fuji in front of you. This is a luxury that can be tasted only in this place.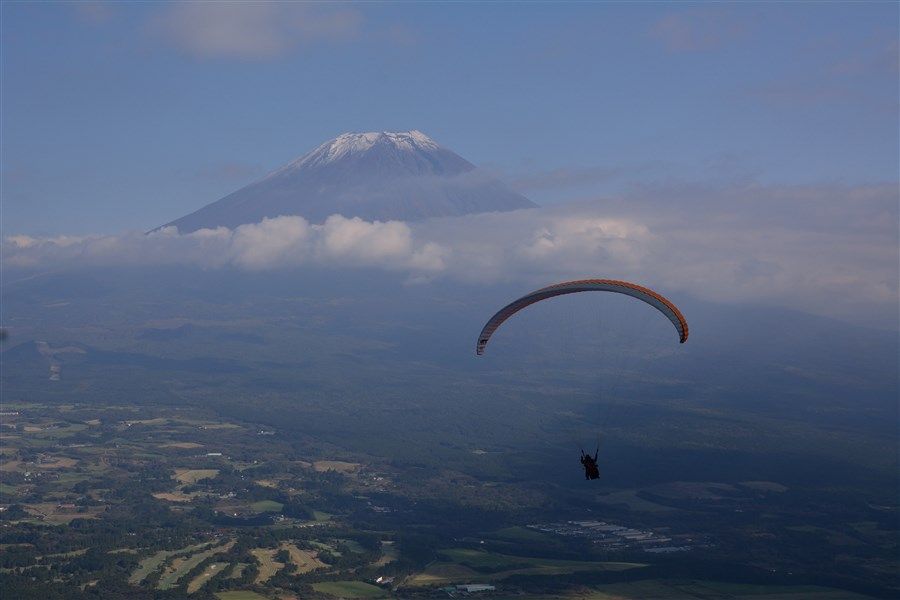 Moreover, it is dancing in the sky of 1,400 m above the ground. I can not believe it.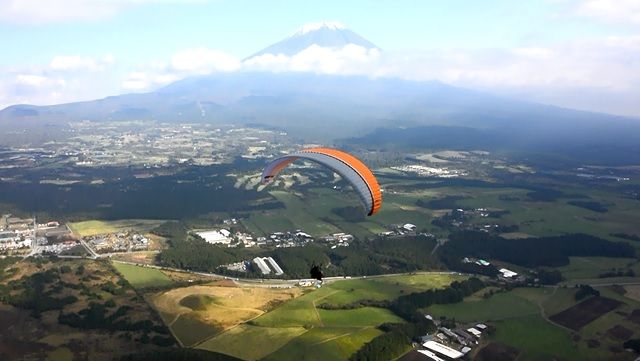 In order to taste this presence feeling to you this time, I tried shooting with kodak's 360 degree action cam "PIXPRO SP 360".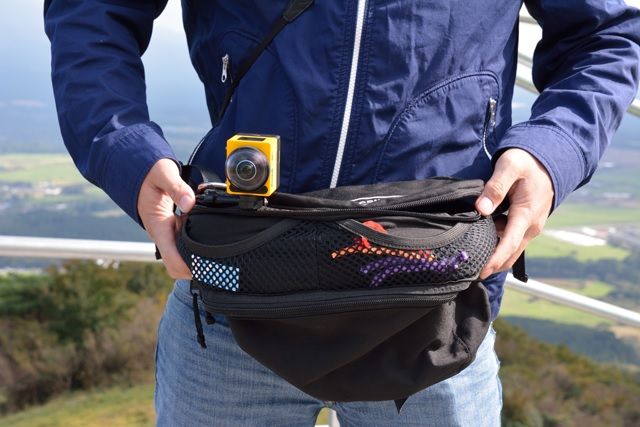 Please move the screen with a glance and have a look.
After flying for about 10 minutes, when I fully enjoyed the sky, I asked for a technique to lower the altitude of "spiral".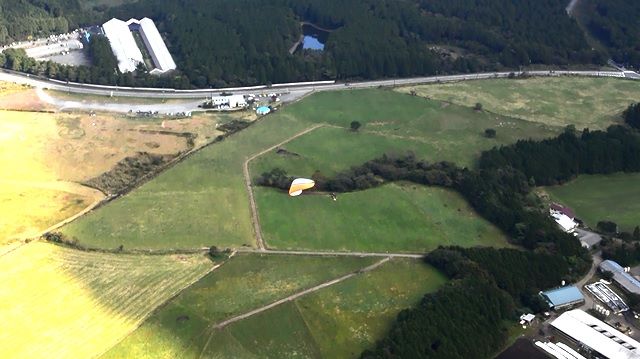 "Spiral" is a technology that skips altitude by rapid turning. This is a skill that you can make unique to skilled instructors.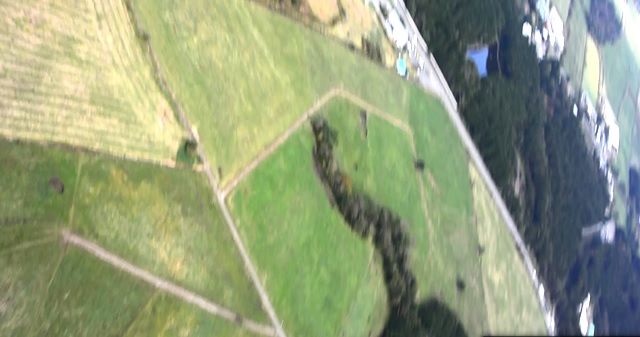 It seems like this with your eyes. I do not really understand. This was also like a roller coaster.

Lower altitude at a stretch, the landscape gradually approaching was also really beautiful.

Since it floats from floating at the time of landing, it will take off in the form of a falling strike.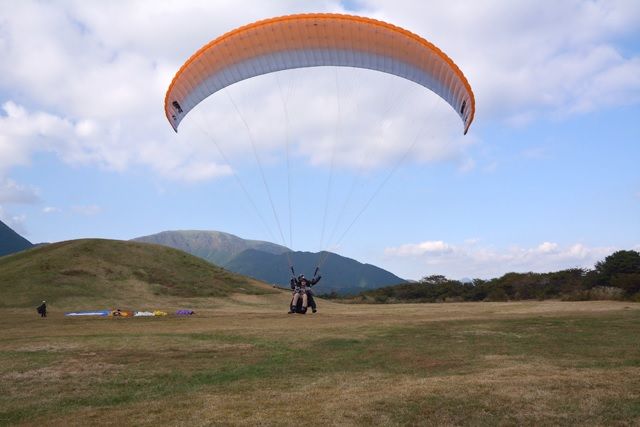 And the experience is finished!
Well, it was great fun.

As a precaution when experiencing only one paraglider, it is quite cold with high altitude + wind! Especially in the middle of the winter measures against cold weather are necessary.
Just in the winter, the air is clear, and it is the point that the opportunity to worship Mt. Fuji beautifully is higher than other seasons.

Thank you very much for everyone at the Asagiri Plateau Paragliding School!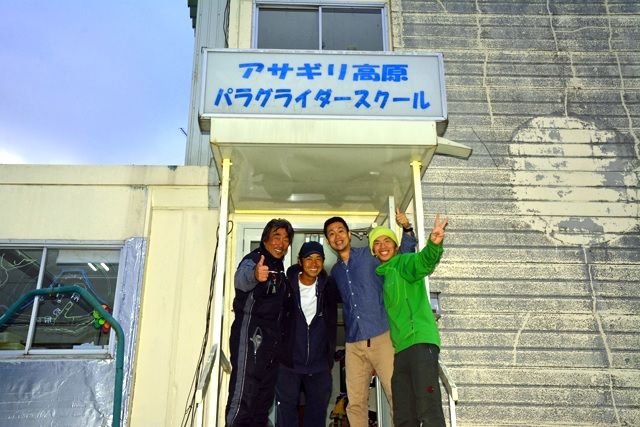 Please try by all means!

プランID:7980
Asagiri Kogen Paragliding School
8,500

yen~

​ ​(tax included)
This plan offers a tandem flight experience. We usually operate in good weather. Anyone can fly with our instructors. First time customers are very welcome, please feel free to visit us! We hope that you would be satisfied with the environment when you see our facility and smiling faces of our students! As soon as you finish the tandem flight experience, you will get a 3800-yen discount coupon for JHF certified A-class skill acquisition course!
Click here for experiences of this time
Also, this month's issue is editor of the website editor of this site has written about the charm of paraglider at GARVY 12th issue "Charge! Activity", please have a look.


GARVY 12th month listed Activity Activity Japan Opponomono Paraglider Experience Plant

プランID:126
KPS Nasu Paragliding School
10,500

yen~

​ ​(tax included)
After the reception, they moved to the takeoff. After a brief description, and a tandem flight with an instructor in the paraglider for the two-seater. Although operation of the air is leave it to the instructor, it will run together at the time of take-off and landing (this is important!).

プランID:2260
West Tokyo Paragliding School
9,000

yen~

​ ​(tax included)
Along with the tandem pilot, it is a course that fly in the sky riding a paraglider of two-seater. With the feeling that became a bird, Now let's fly in the sky together!

プランID:385
A rollout Paragliding School
11, 300

yen~

​ ​(tax included)
Flight from altitude difference 500m along with the instructor. Fly along with the bird, you will be able to air a walk in the sky of Tamba with views that change with the seasons.

プランID:5248
Zero Paragliding School
7,000

yen~

​ ​(tax included)
In the zero paraglider school, even a novice beginner can fly from a height of several tens of meters unless it is a strong wind! Even those who say "do it for the time being" can also change to a one-day school just by paying the difference amount within that day. Please leave your children and elderly girls and daughters too! ※ However, in principle, the equipment will be brought to the person or guardian who is to be taken.