"Wind surfing school in West Lake" was held in West Lake which is one of Fuji Goko!
"Wind surfing school in West Lake" sponsored by JWA was held in one West Lake of Fuji Goko in Yamanashi Prefecture Minami Toshin Gun, July 4 - 5, 2015!
Activities Japan staff also participated in this school and studied windsurfing, so we will report the situation!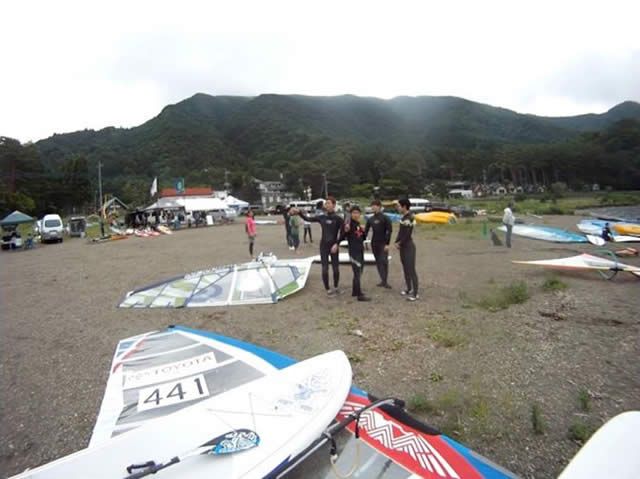 Wind surfing school in West Lake?
It is a traditional event held by JWA (Japan Windsurfing Association), held annually in one of Fuji Goko in Yamanashi Prefecture, West Lake, which has been around for more than 20 years.
Introduce a bit about West Lake!
West lake, one of Fuji Goko, is located next to Kawaguchiko and is located less than two hours by car from Shinjuku.
Besides windsurfing, canoeing and fishing are actively carried out, and furthermore, a marathon tournament "SAIKO road race" and a bicycle road race called "daily sports and cycle Grand Prix" are also held.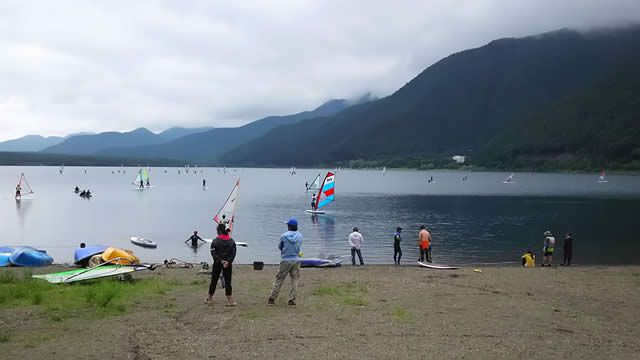 The wind surfing school this time is an event of 2 nights and 1 nights from 9: 00 ~ 5: 15: 00 on 4th July, all three levels are prepared according to the student's level.
Naturally, the content learned by course is different,"Experience course"So how to ride windsurfing, how to move, how to come back,"Elementary Course"In Master of direction change, which is basic technology,"Intermediate course"Learn the real pleasure of window surfing, boat speed up and planing.
From this year we have added a tool-less course for people who can not prepare their own boat even if they want to take an elementary / intermediate course.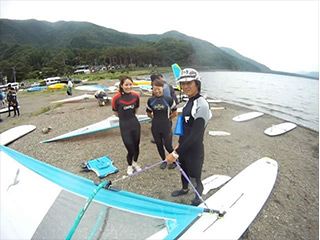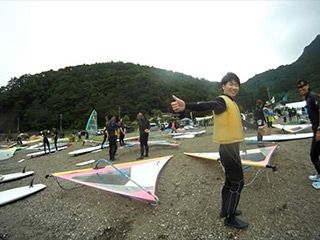 Learn from the basic "ki" of wind surfing
I participated this time Activity Japan Two of the staff is windsurfing first experience! In that "Experience course" I have taken at.
"Experience course" is to be able to get on even two people who do not know how to get on windsurfing or even how to go in the first place.
First, using models and real sails in the room, you will learn three things about how to move parts names, windows as you want, and how to ride on a board.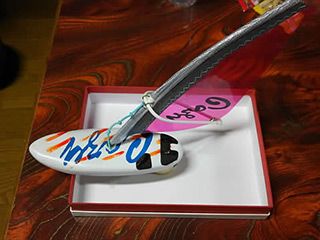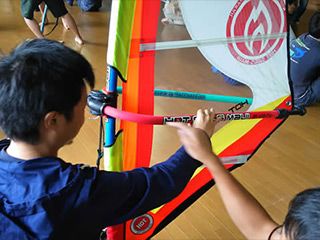 I was a bit nervous to learn windsurfing that I had never touched but I could understand smoothly thanks to the easy-to-understand instructor's lecture!
Experience windsurfing in fact!
After completing exercises on land, experience it immediately in the water! Practice on the beach in front of ...!
I will receive explanations while remembering classes in the room.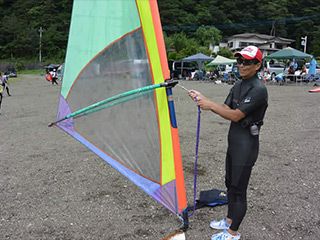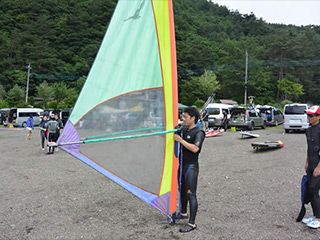 Naturally, because the sail is made easy to receive the wind, it affects even a little wind sensitively. There are scenes where the body is likely to be pulled by the wind.
Although I was a bit awkward, I actually went to the water when the track training was finished!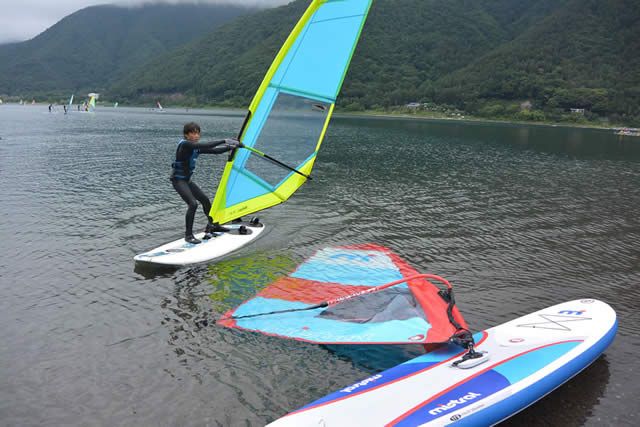 The figure of a young man who already has a wind in the West Lake.
Can you lose something to a younger person than ourselves! Under the spirit of entreaty to go out!

···that? Just standing on the board will do my best. Lol

That's right. Water over the landunstable. Furthermore, since the board is thin, it is necessary to balance the stand on the board in a restrained state. Both of the staff had pulled legs. Lol
You can lift the sail and stabilize it by taking a V character balance between sail and human being.

Opening the sail and receiving the wind ...Wow! I am moving forward!And moved in the heart. Lol
I managed to get on and on and on and on and on and on and on and off. The course ended in the place!
Some of those who took the experience course received some wind tests, and the closing ceremony also received recognition.
Finally, we took pictures with everyone and closed the curtain "Wind Surfing School in West Lake".

Instructor says,About 40 km / hIt will be impossible to get out of the charm of the wind as it will be able to run with.
Everyone please come and experience at your local windsurf shop!
The report of JWA (Japan Wind Surfing Association) Click hereFrom!
---