20 Best Things to do in Ibaraki | Bucket List Ideas | Attractions | Activities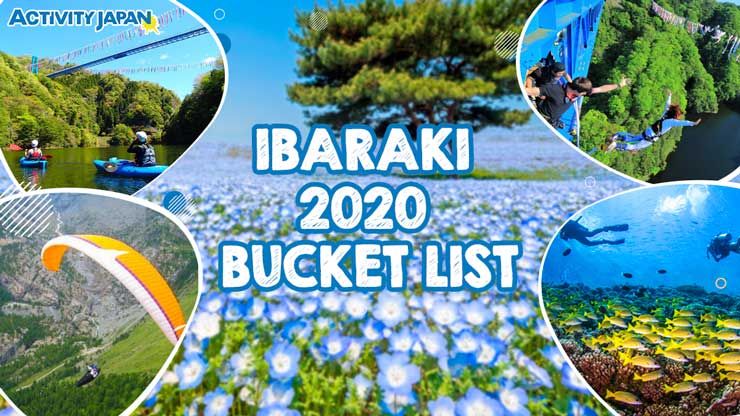 Are you on the hunt for the best things to do in Ibaraki? Don't sweat it! Our list of the prefecture's most desirable highlights will have you juggling more than you can handle.First up about 110 km to Tokyo's north, the seaside park This oasis of flowers is overcome by rainbow petals across the year and is an emblem of Ibaraki's shining nature beauty.The Ushiku Daibutsu, once the tallest Buddha in the world at an astonishing height. of 120 meters, is another of the prefecture's remarkable sights and makes more great things to do in Ibaraki as far as spiritual and hiking experiences go!
The ribbon-like cascades of the Fukuroda falls serve up more great examples of the region's rich natural heritage, as does the Oarai sunshine beach that offers the some of the best swimming, diving and watersports in the country.This beautiful grace extends to the Ibaraki skies, which are famous for picture-perfect hang gliding and paragliding.The bottom line is, whatever your kind of adventure, Ibaraki is sure to take care of you.
Find out what you need and what you didn't know you needed but do, from our assembly of the best things to do in Ibaraki!
1. Paragliding in World-Cup worthy Ibaraki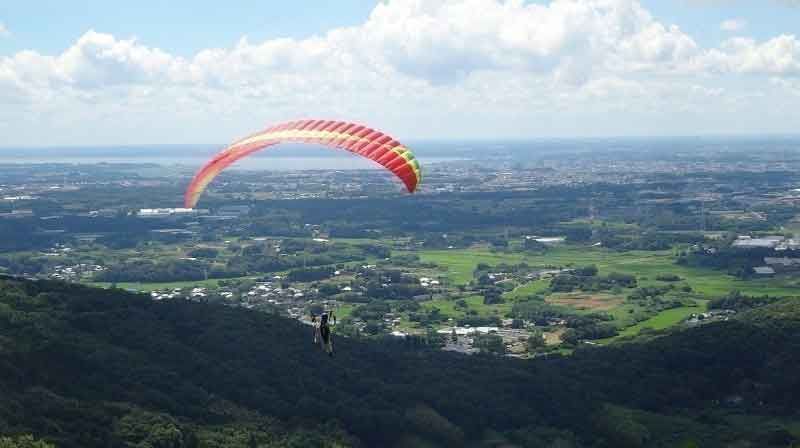 Having hosted the 2007 windsurfing world cup, Ibaraki paragliding assures the best wind conditions and flying weather.Gliders are guaranteed great durations of flights and lovely scenery!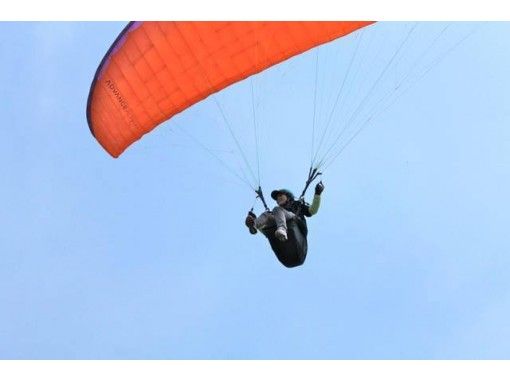 Experience the Real Thrill of Paragliding and Acquire an Intermediate Flying License While Admiring the Scenery
Ishioka, Ibaraki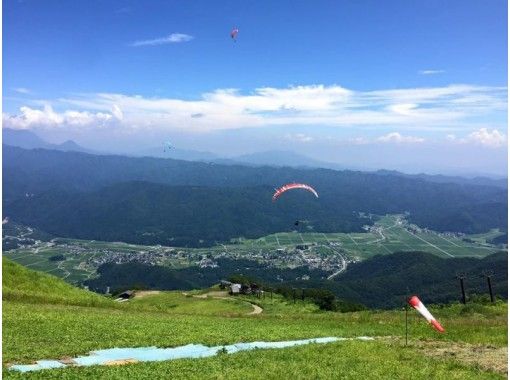 Improve Your Flying Skills with a Tandem Paragliding Flight Experience in Ibaraki (Flying Certificate Required)
Ishioka, Ibaraki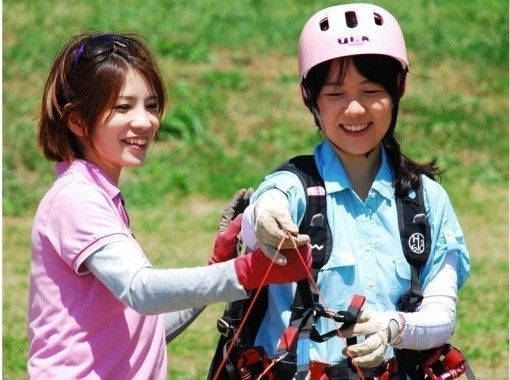 Tandem Flight Paragliding Experience with Breathtaking Nature Views in Ibaraki
Tsuchiura, Ibaraki
2. Stop and smell the flowers at Hitachi seaside park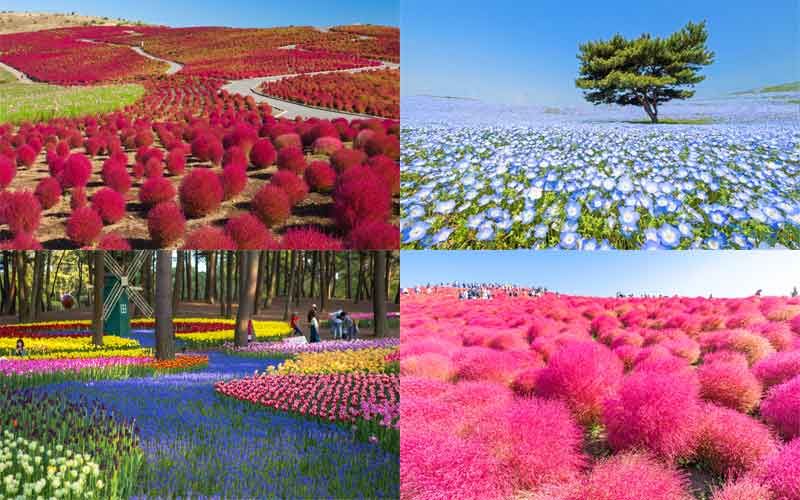 So beautiful that you'll question reality, Hitachi seaside park impresses with vivid flowers that sweep over 350 hectares.When autumn takes hold, the park switches gear to a fantastic blanket of red!
3. The jump of a lifetime at Ryujin suspension bridge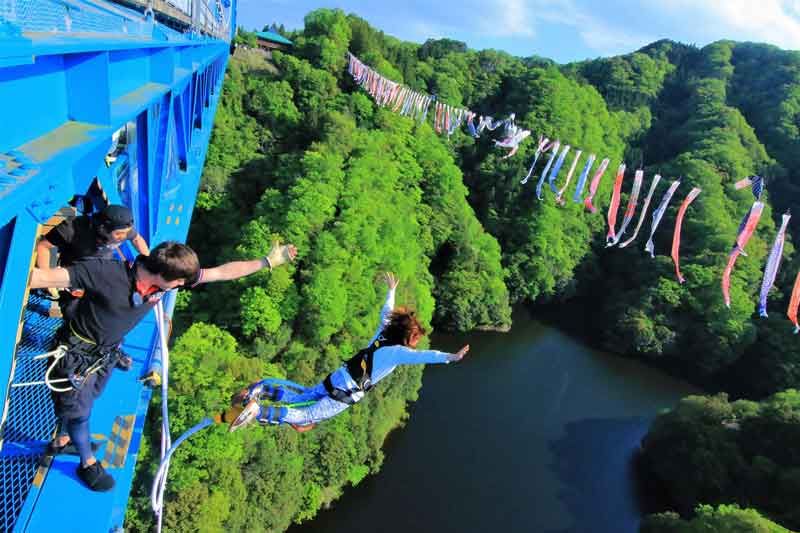 A distance of 100m stands between jumpers and the glistening waters of the stream below the Ryujin suspension bridge, ranking it as Japan's second-highest bungee. Jumping here is beautiful across all four seasons!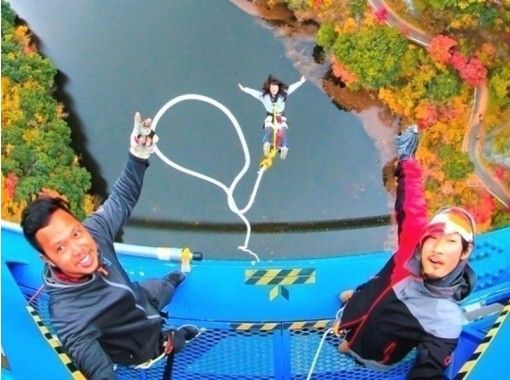 Jump into the Beautiful Fall Colors and Get an Adrenaline Rush Adventure of Your Life Time in Ibaraki!
Hitachiota, Ibaraki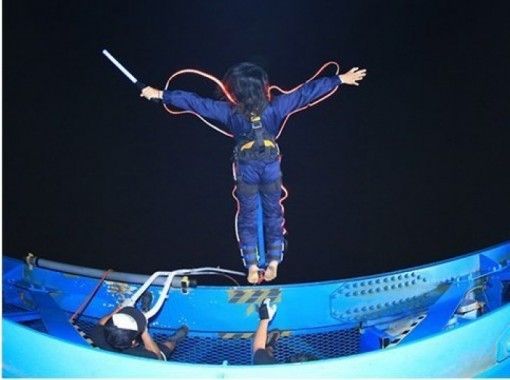 A Thrilling Night Bungee Jumping Experience Off Ryujin Suspension Bridge
Hitachiota, Ibaraki
4. A night of camping in Ibaraki's paradise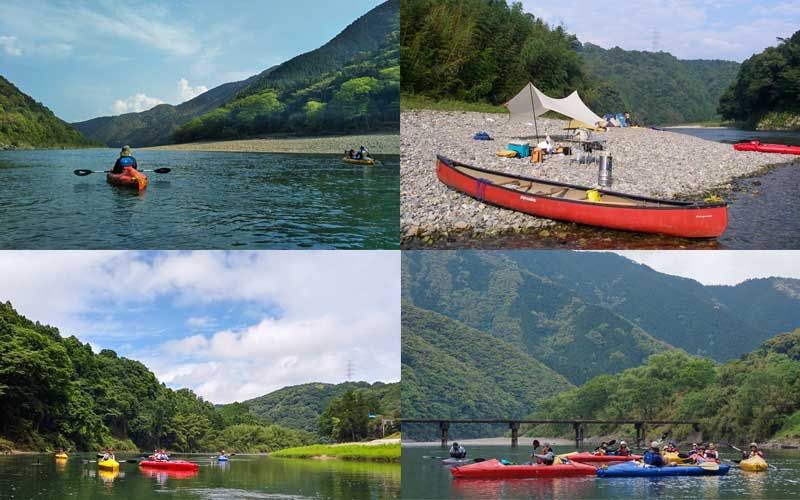 Nakagawa is a beautiful river with idyllic shores that you won't want to leave behind.Soak up the heavenly landscapes over the course of two days and one night, while savoring river canoes beside viridescent mountains!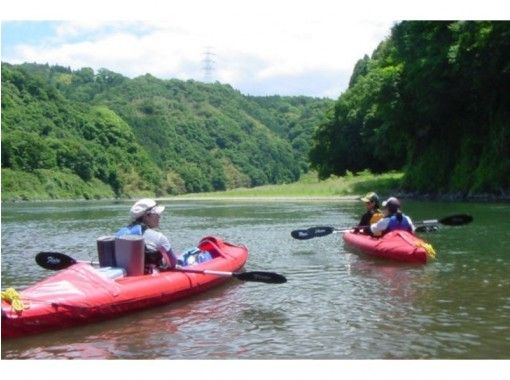 Enjoy Two Days and One-Night River Canoeing and Camping Experience Surrounded by the Beautiful Nature at Naka River
Shirosato, Ibaraki
5. Marvel at the giant of Ushiku Daibutsu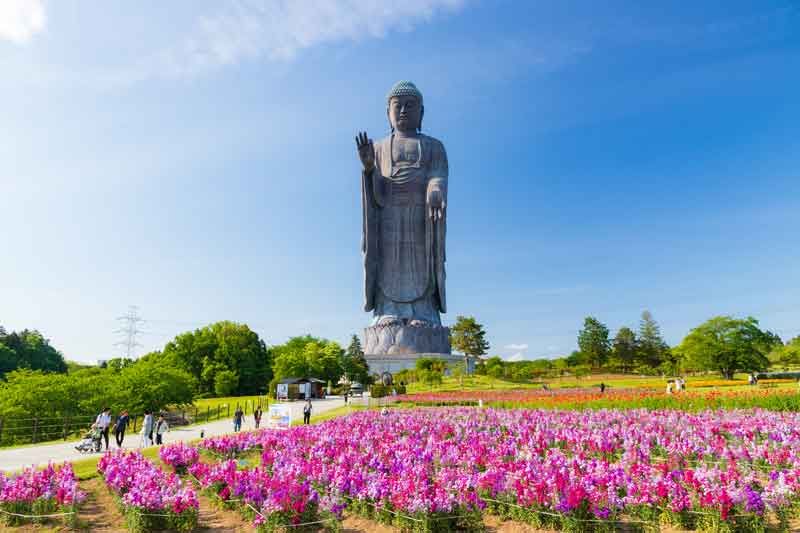 Admire a member of the world's five tallest Buddha statues in Tsukuba, Ibaraki, as you pay homage to a religion as towering as the figurine.Ushiku Daibutsu offers challenging climbs in fall beauty!
6. Diving in Mito's exciting seascape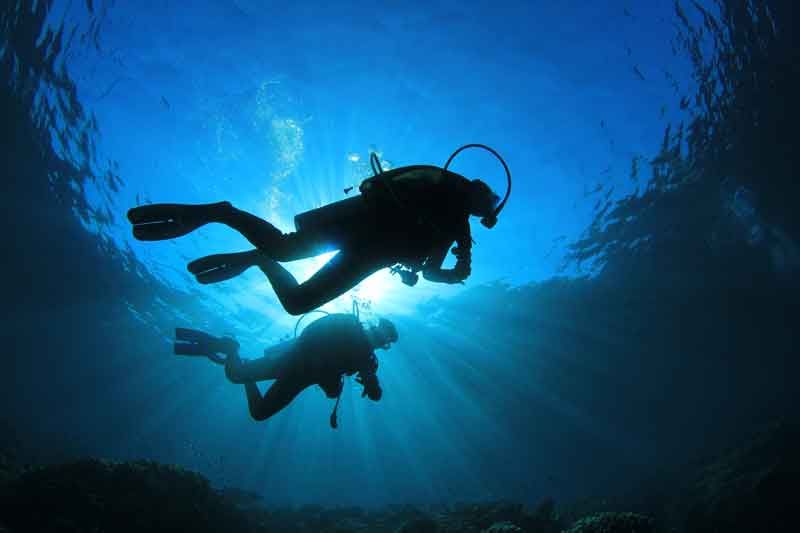 Mito is the capital of Ibaraki prefecture, and it is also its beating heart as far as underwater experiences such as diving and snorkeling are concerned.Get up close with sea slugs and a blooming coral life!
Beginner-Friendly One-Day Diving Experience in Ibaraki
Tsukuba, Ibaraki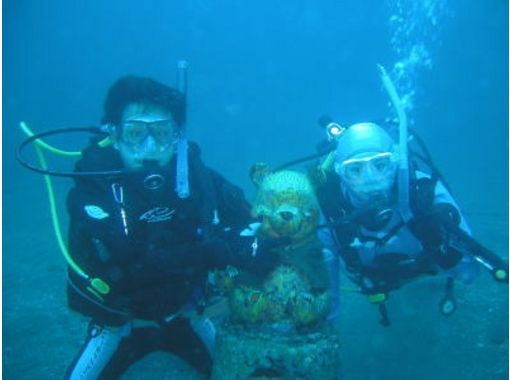 Let's Go Diving: Open-Water C Card Acquisition Diving Course
Tsukuba, Ibaraki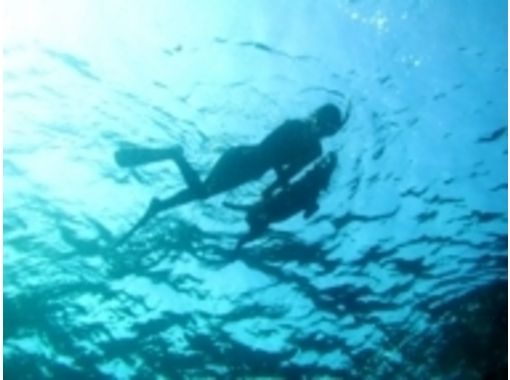 Observe the Underwater World and Swim with Various Fish Species in Ibaraki
Mito, Ibaraki
Explore the Ocean World in a Thrilling Scuba Diving Experience
Mito, Ibaraki
7. A Nakagawa canoeing tour you won't forget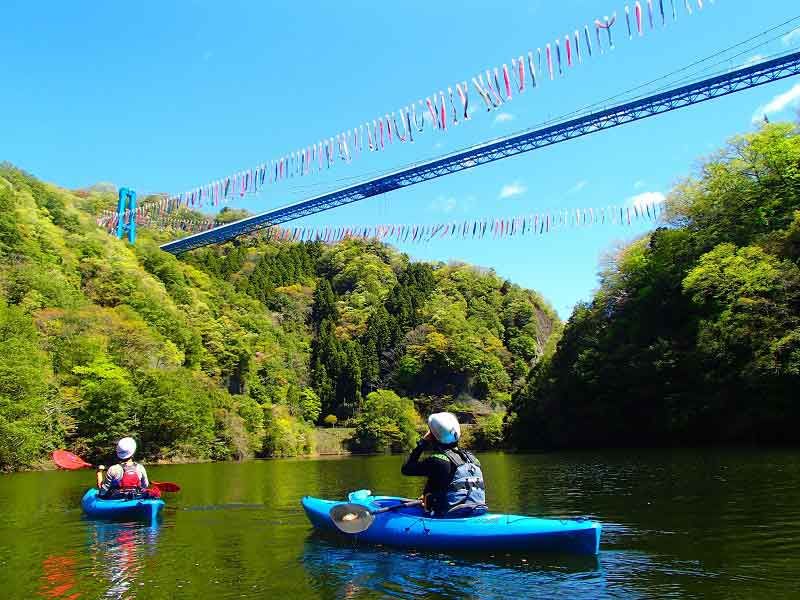 Still within the Nakagawa river, this canoeing tour pits you against an exhibition of lazy nature of the most breathtaking kind.Drift on the water surface while embracing the warm sun and color of seasonal vegetation!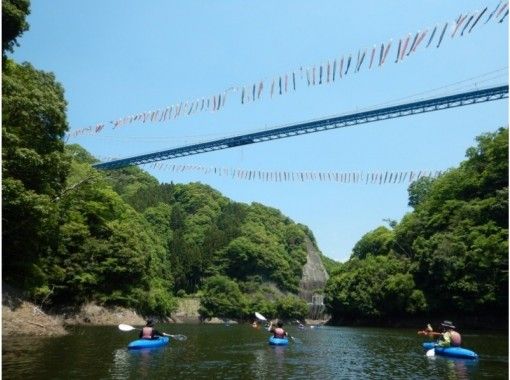 Exhilarating Canoeing Tour at Ryujin Valley Surrounded by the Wonderful Seasonal Nature Colors
Hitachiota, Ibaraki
8. Surfing like in the movies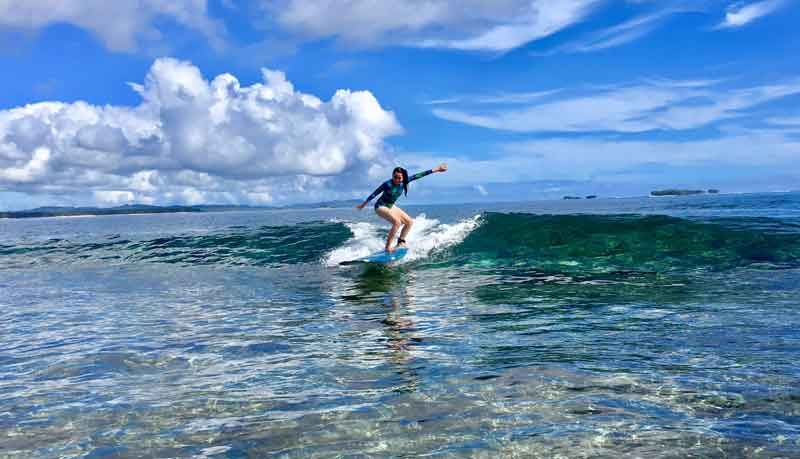 Promising mild and exciting waves favorable to all skillsets, Ibaraki has some of the best surfing spots in the country, namely Oarai beach, Tokai village, and Hitachinaka.Conquer the surfboard on a scenic adventure!
Feel the Waves and Go Bodyboarding in Ibaraki
Tokai, Ibaraki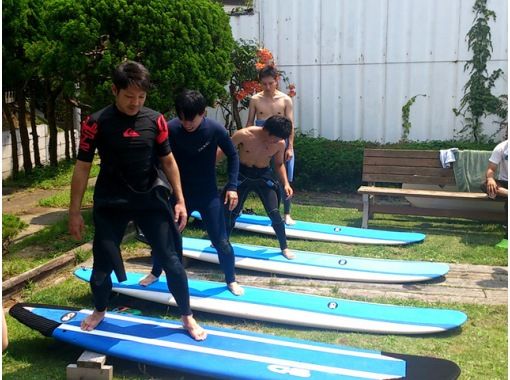 Learn the Skills and Techniques and Surf Like a Professional at Oarai Beach in Ibaraki
Oarai, Ibaraki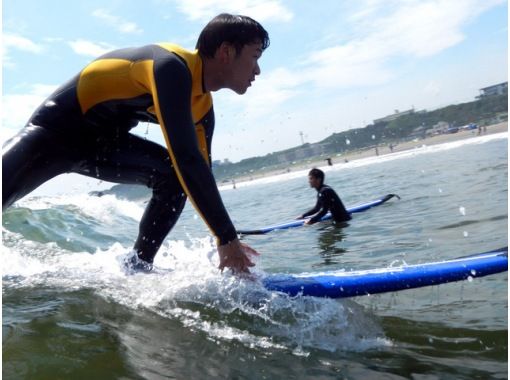 Beginner to Advanced Level Surfing Course at Oarai Sun Beach
Oarai, Ibaraki
9. Hang gliding in Ishioka's endless beauty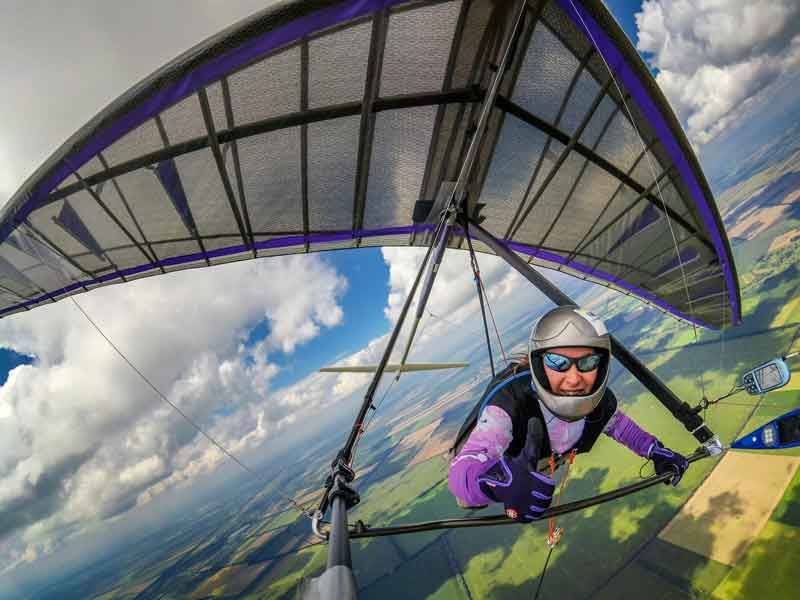 You can't be too young or old for this all-inclusive hang gliding experience in Ishioka.Get in up close with the area's famous breeze and feel the pure sunshine from an unobstructed distance!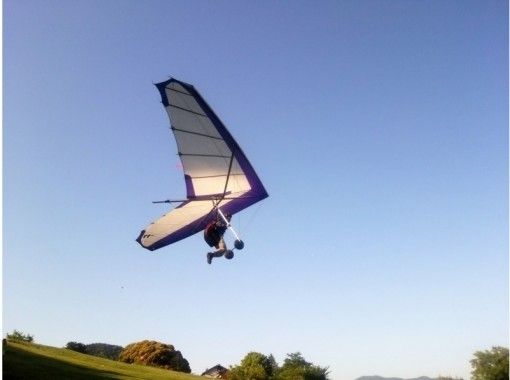 Take on a Thrilling Hang Gliding Experience and Fly-Over the Mountains (Obtain a Certified License)
Ishioka, Ibaraki
10. Horse riding: Trek into a fairytale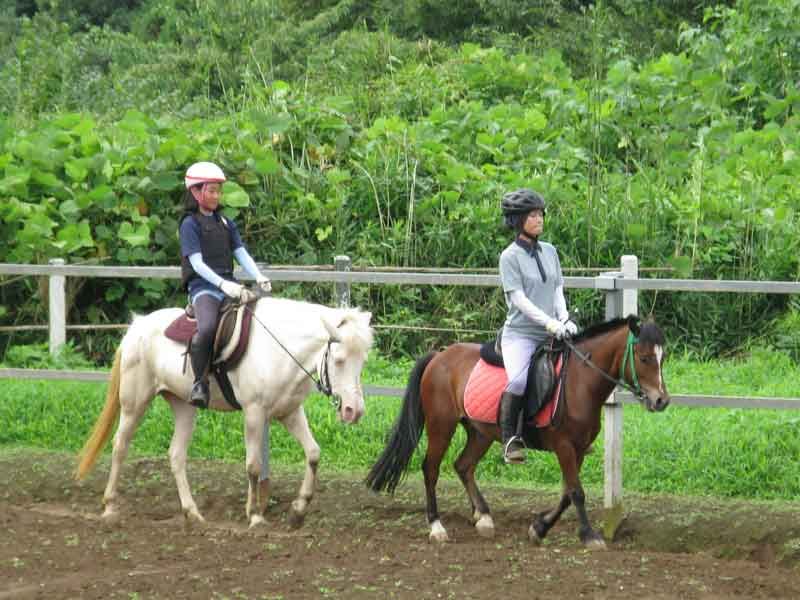 Horseback tours in Ibaraki's Ishioka and Mito entail galloping over green bumps in nature and riding off into the sunset on alluring plains.It's often said that if you make friends with a horse, you've made a friend for life!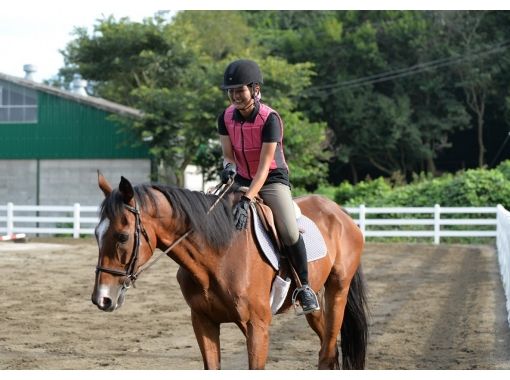 One-On-One Beginner-Friendly Horse Riding Experience
Moriya, Ibaraki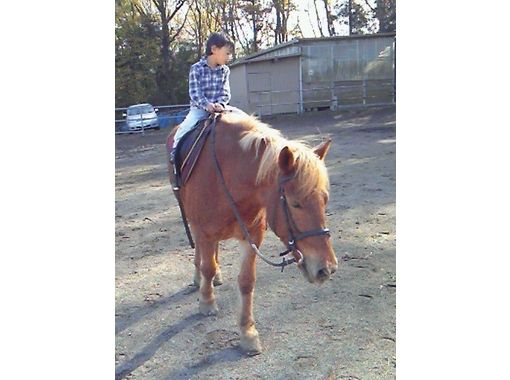 Enjoy Horse Riding Adventure with Your Friends and Family in Ibaraki
Ishioka, Ibaraki
Relish the Lush Nature Scenery of the Forest with a Horse Trekking Experience
Ishioka, Ibaraki
11. Airsoft game: Fulfill your marine dreams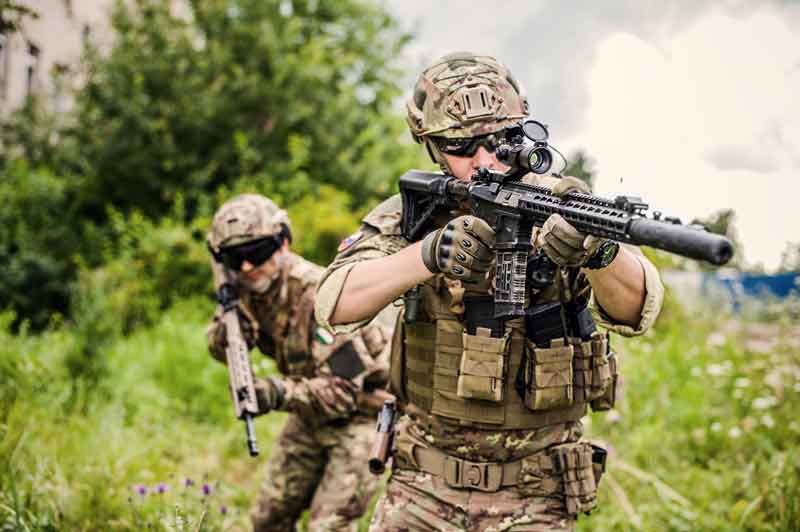 Are you fascinated by combat gear and automatic rifles like the Scar-L? Via this airsoft game, you get to not only hold one in your arms but also use it in simulated battle, in addition to a range of other fun weaponry!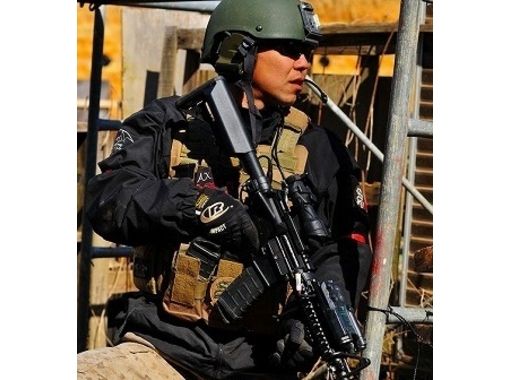 Challenge Your Friends in an Exciting and Thrilling Survival Game in Ibaraki
Itako, Ibaraki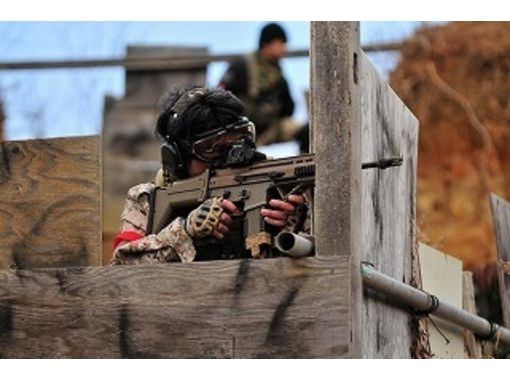 Participate in a Team from One-Person or with Your Group in an Action-Packed Air Soft Game in Ibaraki
Itako, Ibaraki
12. Make merry with Kairakuen garden's forest of plums
View this post on Instagram
View this post on Instagram
Three thousand plum trees that shift colors with the seasons are Kairakuen Garden's greatest treasures. Guests are also treated to historical landmarks such as the Kobuntei villa and Tokiwa shrine!
13. Arts & Crafts: Glassmaking and pottery workshops

A stained-glass foot lamp for your patio? Or would you rather a mosaic tray to up your living room shades? Make excellent pottery and glassware in Ibaraki's traditional workshops!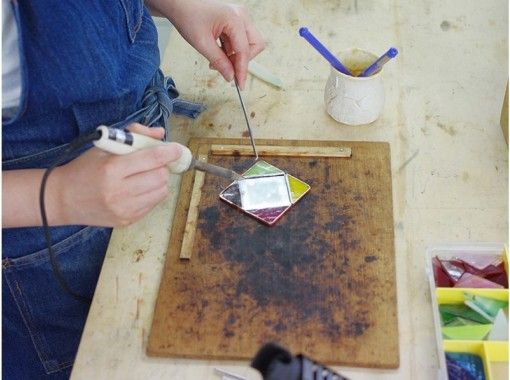 Craft Your Own Stained Glass Compact Mirror Workshops (Family-Friendly Course)
Ushiku, Ibaraki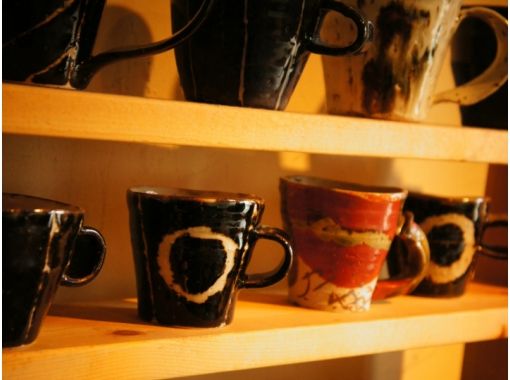 Family-Friendly Ceramics Pottery Workshop in Ibaraki
Daigo, Ibaraki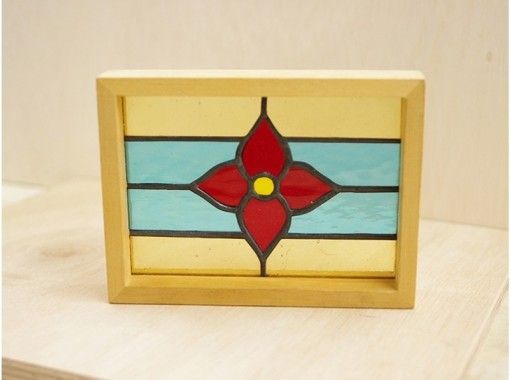 Making Stained Glass Flower Panel Workshop in Ibaraki (Children and Beginner-Friendly Course)
Ushiku, Ibaraki
14. Fall in love with a Great Waterfall of Japan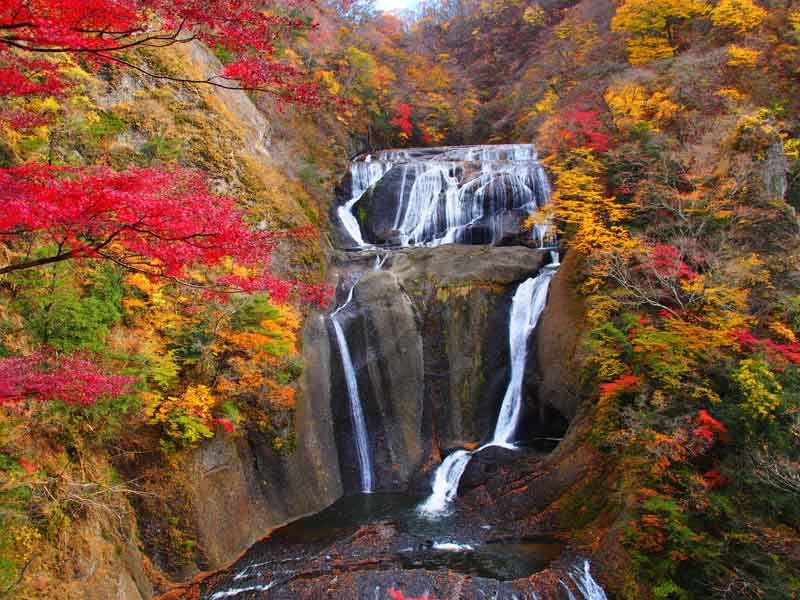 Like Christmas lights, Fukuroda falls switches between colors over transitions of the season. Its 120-meter height cultivates the thread-like gliding of water down a slope, making for an entrancing display!
15. SUP in the sun beach of Oarai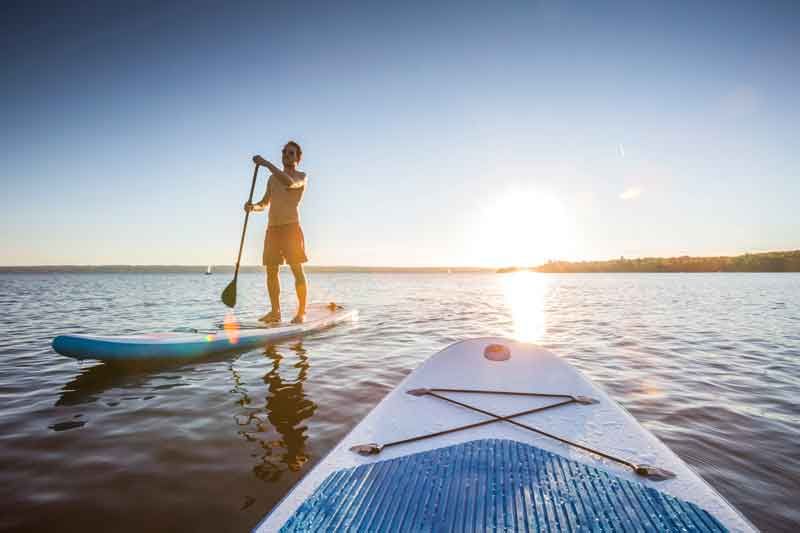 The absence of unpleasant outcroppings and the shallow waters of Oarai, also known as the sun beach for its generous share of sunshine, ensure the best of standup paddleboarding!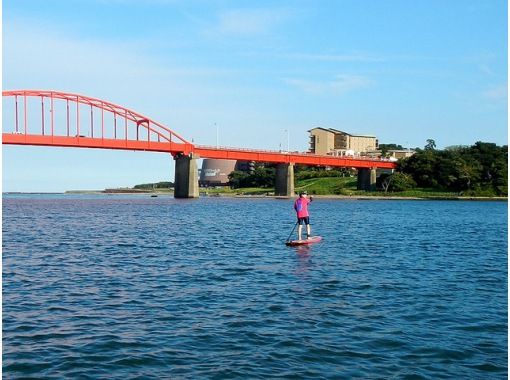 Standup Paddleboard Cruising While Enjoying the Nature Views in Ibaraki
Oarai, Ibaraki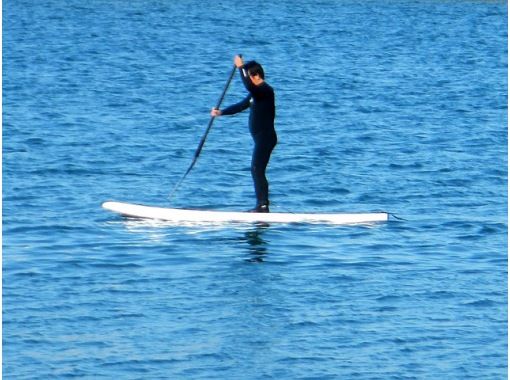 Beginner-Friendly Standup Paddleboarding Tour in Ibaraki
Oarai, Ibaraki
16. Windsurfing in the brackish heaven of Hinuma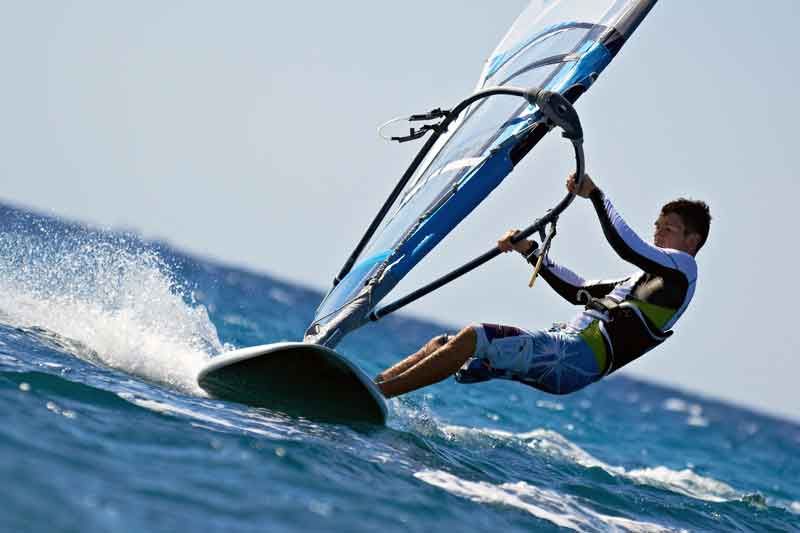 Lake Hinuma is the second largest of the country's lakes, and also promises a similarly enormous windsurfing experience thanks to gentle waves and an abundance of sea breezes.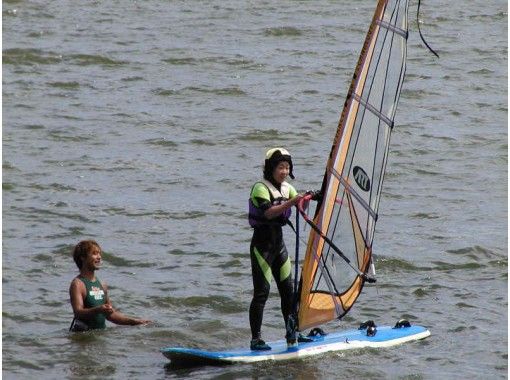 Experience the Joy of Riding the Waves and the Wind on a One-Day Windsurfing Adventure
Nakaishizaki, Ibaraki
17. A moonlit rafting tour on Naka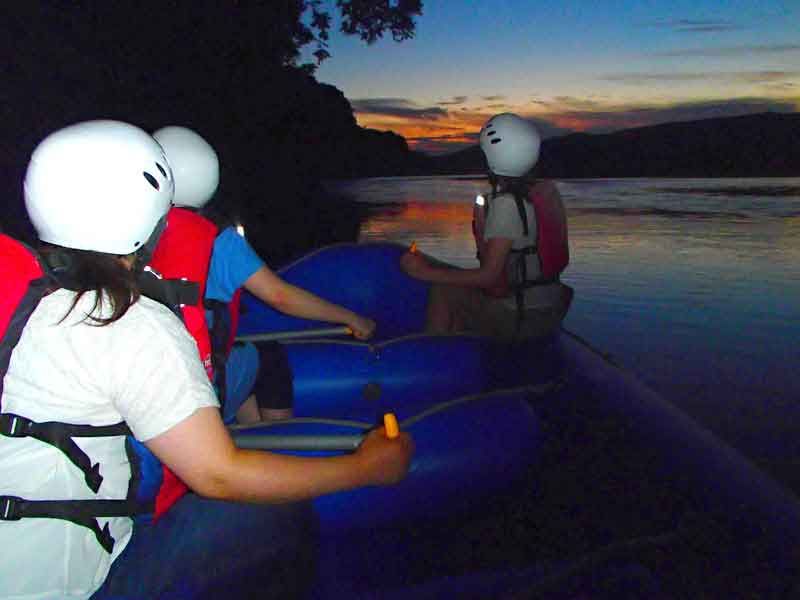 Ibaraki's nature in the glow of moonlight seems exceptionally beautiful on a rafting adventure on the quiet waters of the Naka River.Great for both families and lovers, you'll love the enchanting privacy!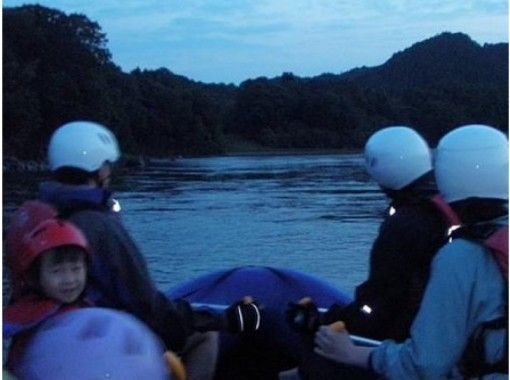 Nakagawa River Rafting Adventure Under the Moonlight Surrounded by the Refreshing Nature
Hitachiomiya, Ibaraki
18. Rock a kimono selfie in Hitachinaka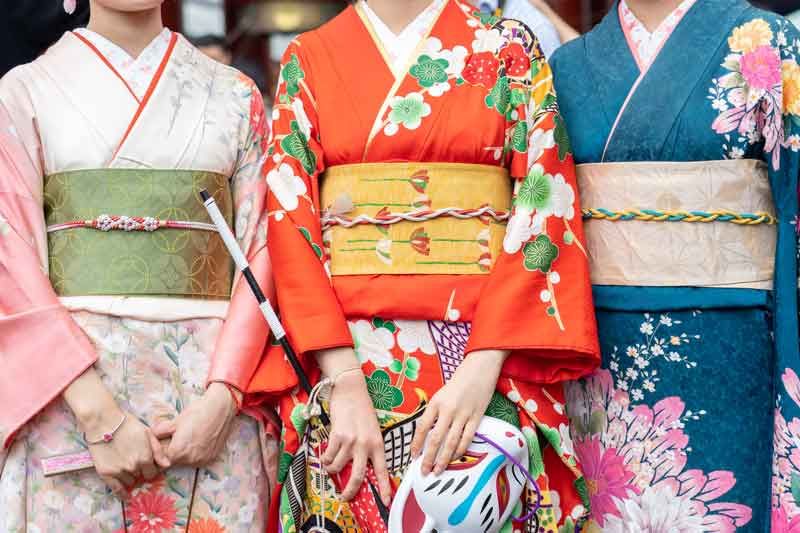 Kimono rentals are almost a rite of passage for visitors in Japan; this customary outfit is known for its beautiful designs and equally intriguing history.Take up kimono photoshoots in Hitachinaka!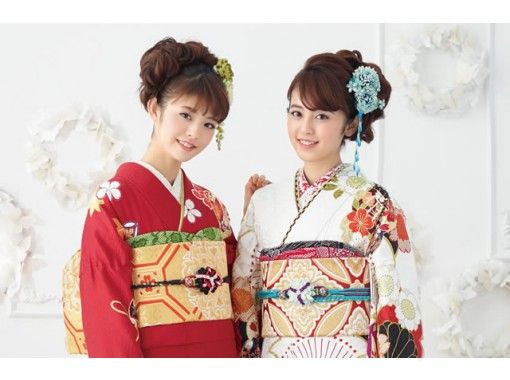 Dress Up in a Unique and Beautiful Kimono with Hair Accessories for a Professional Photo Shoot
Hitachinaka, Ibaraki
19. Beautiful panoramas of nature at Mount Tsukuba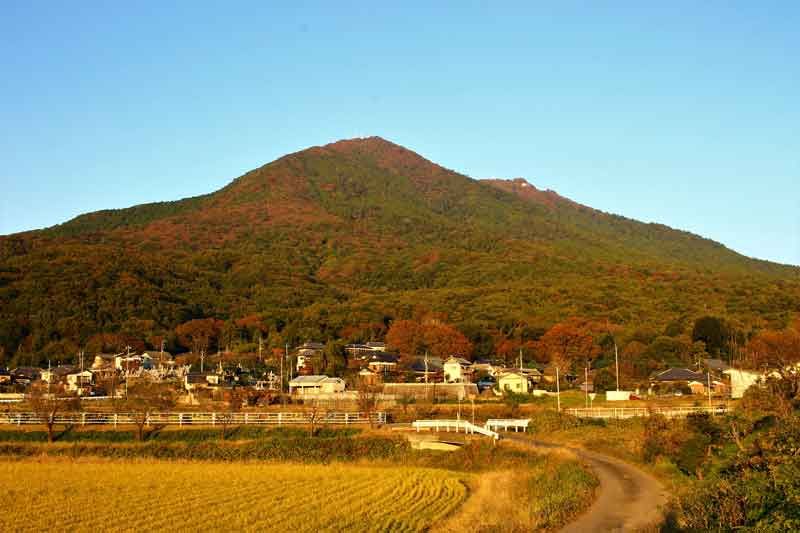 The double peaks of Mt Tsukuba are its most distinguishing features, alongside a presentation of gabbro and granite.Riding the Tsukuba ropeway or taking the cable car is a speedy way to enjoy the views!
20. Have muddy fun with a Higashi buggy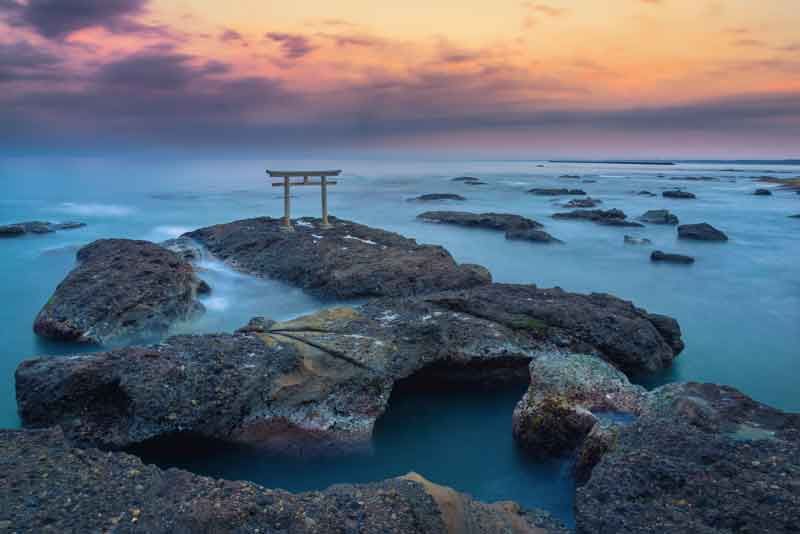 Oarai city is famous for the beach, but beyond that is another essential heritage in the Oarai Isosaki shrine. Little-known to some but dear to many, this divine seclusion offers surreal mornings in the sunshine!
Frequently asked questions
Q

What good things are there to do in Ibaraki?

A The watersports of Oarai sun beach make up some of the 20 best things to do in Ibaraki.You can enjoy the sunny sandy shores, diving, hang-gliding, and many other watersports. Nakagawa river is also great for camping, canoeing, and paragliding. Tours and sightseeing locations are so many!
Q

What are the popular sightseeing locations in Ibaraki?

A Ibaraki is famous across the world for the following places:

• 120-meter Fukuroda falls

• Mount Tsukuba tours entailing double peaks

• Ushiku Daibutsu; a 120-meter tall Buddha statue

• Kairakuen garden walks in plum trees

• Hitachi seaside park; a paradise of flowers

• Oarai Isosaki shrine visits
Q

Where can I experience bungee jumping in Japan?

A Japan is full of breathtaking bungee jumping locations.The 100-meter high Ryujin suspension bridge in Ibaraki provides not only the best jumps but also amazing natural scenery to fall into.It is the country's second tallest and has magnificent landscapes all-year-round .
Q

Are there good kid-friendly activities in Ibaraki?

A Ibaraki also has many fun activities for families with children.Hitachi seaside park is a great place to forge memories playing in the flower fields.You can also make family souvenirs at pottery and glass workshops and share laughs while kayaking and horse riding as well!
Q

Is Ibaraki easy to get to from Tokyo through day trips?

A Transportation options include rail and road, with the trip taking about 1½ to 2 hours.For a weekend out of the busy capital, go sightseeing the giant Buddha of Ushiku Daibutsu and Hitachi seaside park.