16 Best Things to do in Wakayama | Bucket List Ideas | Attractions | Activities
What are the best things to do in Wakayama? We're glad you asked! Home to the center of operations for the Shingon Buddhism, this prefecture offers tours in UNESCO pilgrimage routes and sites in addition to perfect leftovers of an ancient civilization.You can get familiar with foreign cultures in a Turkish cafe, or find out more about feathery friends in an owl cafe in Iwade where you get to hang out with adorable owls that offer warm company.
Watersports such as hoverboarding, banana boat rides, wakeboarding, and canoeing count up more things to do in Wakayama on holiday! So does battling enormous fish while exploring the sea that cuddles Susami Town.The prefecture enjoys a stunning stretch of the pacific coastline and succeed has plenty in store in beach fun, snorkeling, and unique experiences such as water ball tours!
When the holidays roll around, and Japan pops into mind, think of the spiritual heartland that is Wakayama for a holistic vacation involving everything you often see in your dreams.Find what you're looking for in this mix of the best things to do in Wakayama!
1. Duel with giant fish in Susami Town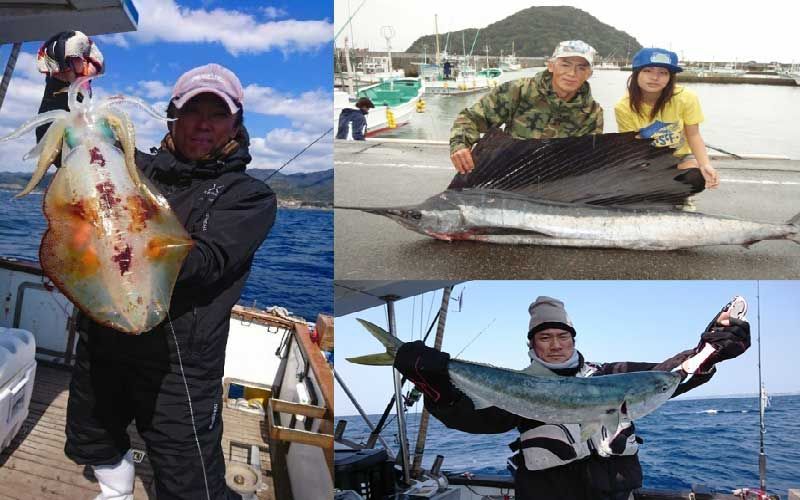 Susami town offers a refreshing experience out on the waters adjacent to beautiful cliffs and lush hills.The main treat of the day, however, lies below the surface, and you'll meet your match sea fishing massive amberjacks!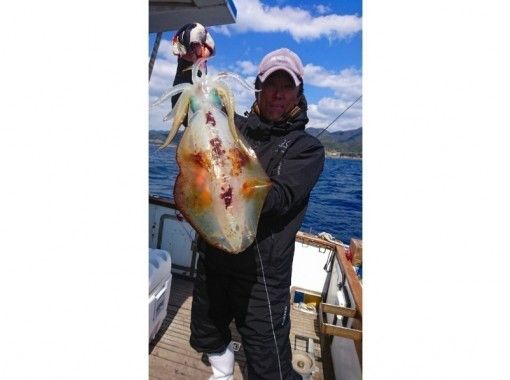 Sea Fishing Charter Tours in Wakayama: Learn the Fishing Methods to Catch Squids (5 hours tour)
Susami, Wakayama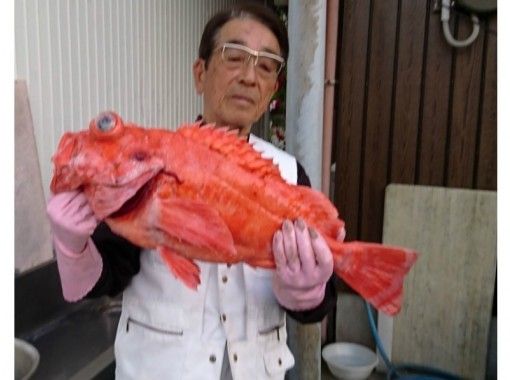 Charter Fishing Tour in Susami Port Using Bait Fishing Techniques (Catch Red Sea Bream, Red Snapper, Chrome Fish, and More!)
Susami, Wakayama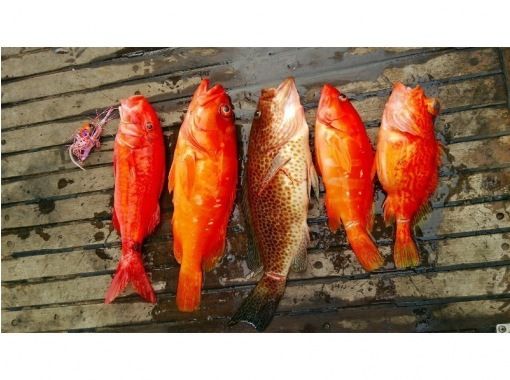 Deep-Sea Fishing Charter Tours in Susami Using Rice Fishing Techniques
Susami, Wakayama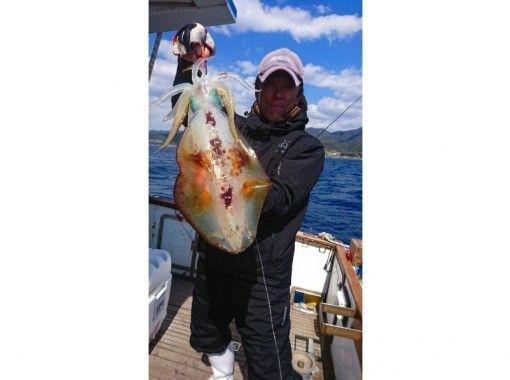 Sea Fishing Charter Tours in Wakayama: Learn the Fishing Methods to Catch Squids (7 hours tour)
Susami, Wakayama
2. Row through idyllic bays of green treasures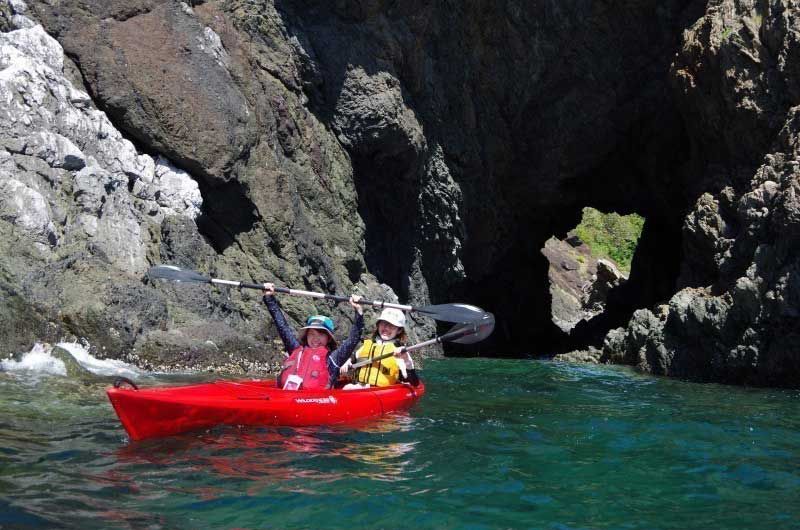 Tanabe and Yuasa bays are coastal gems of Wakayama; they're characterized by beautiful pebbled shores intertwined with turquoise seascapes and vegetation. Canoeing adventures therein are spectacular!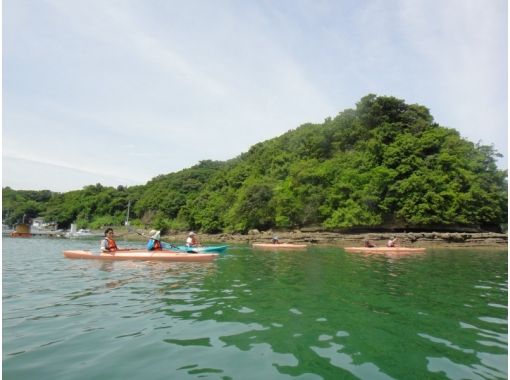 Tanabe Bay Sea Kayaking Experience (half-day tour)
Tanabe, Wakayama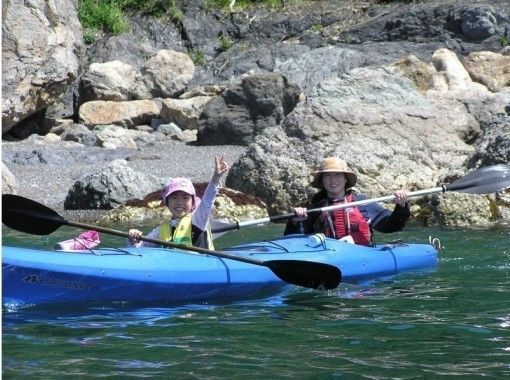 Enjoy the Charm of the Sea and Nature on a Kayak in Yuasa Bay (Half-day course)
Yuasa, Wakayama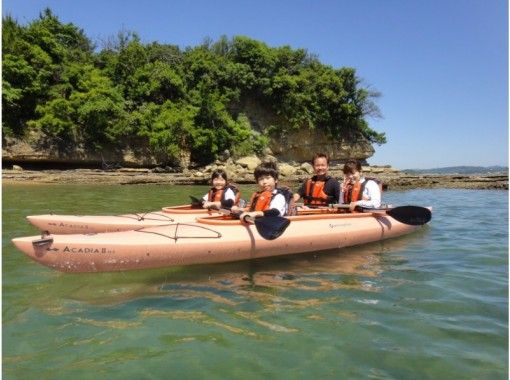 Relish the Nature Scenery from Above the Sea on a Kayaking Tour in Tanabe
Tanabe, Wakayama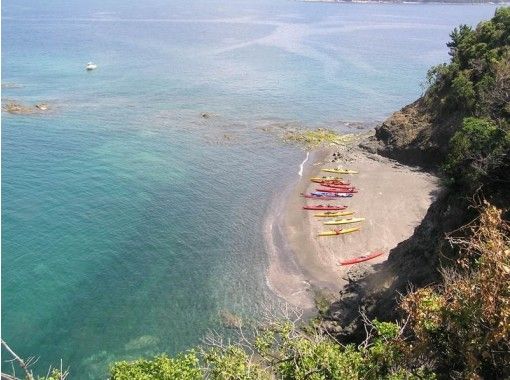 Explore Mysterious Caves, Cliffs, and Nature of Yuasa on a One-Day Sea Kayaking Tour
Yuasa, Wakayama
3. Kimono rental strolls around Japan's tallest waterfall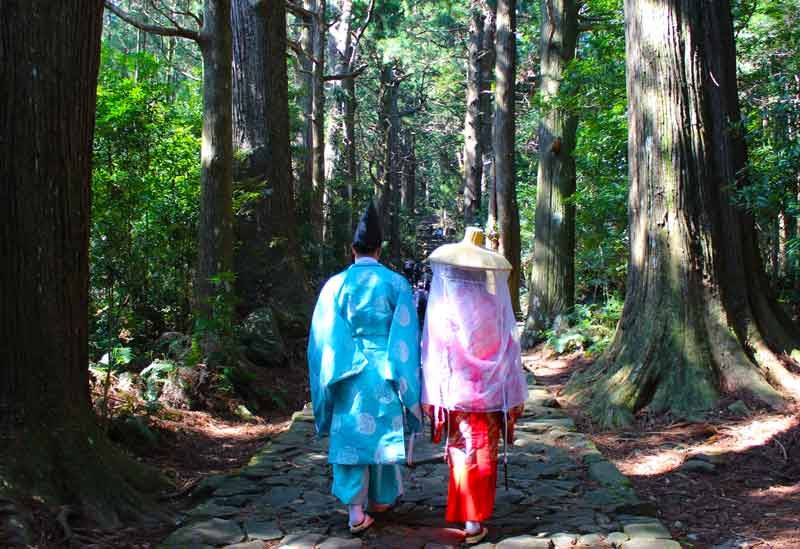 The cobblestone of Daimonzaka parts indigenous forests with a moss-covered staircase that makes for beautiful kimono rental strolls. Also in walking distance are the wonderous Nachi falls of the famous spiritual Kumano Kodo walking tour, with this cascade claiming the title of Japan's tallest single- tiered waterfalls at 133 m!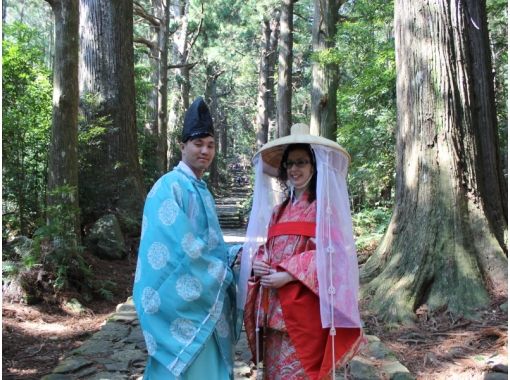 Get Dressed in a Heian Era Attire with Your Partner and Experience a Spiritual Walk Around Kumano Kodo Cedar Trees and More!
Nachikatsuura, Wakayama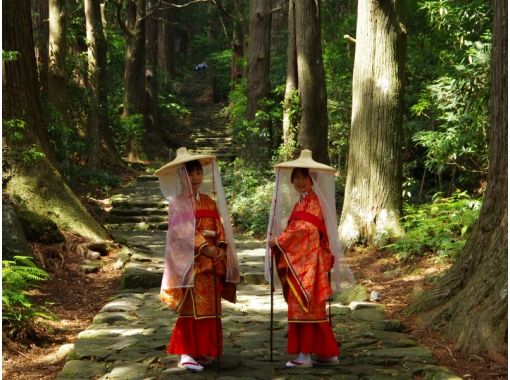 Wear a Traditional Costume of the Heian Period and Go Around the World Heritage Sites of Wakayama: Stroll Around Kumano-Nachi Taisha Shrine, Nachi Falls and More! (Children-Friendly Course)
Nachikatsuura, Wakayama
4. Have coffee beside friendly owls in Iwade city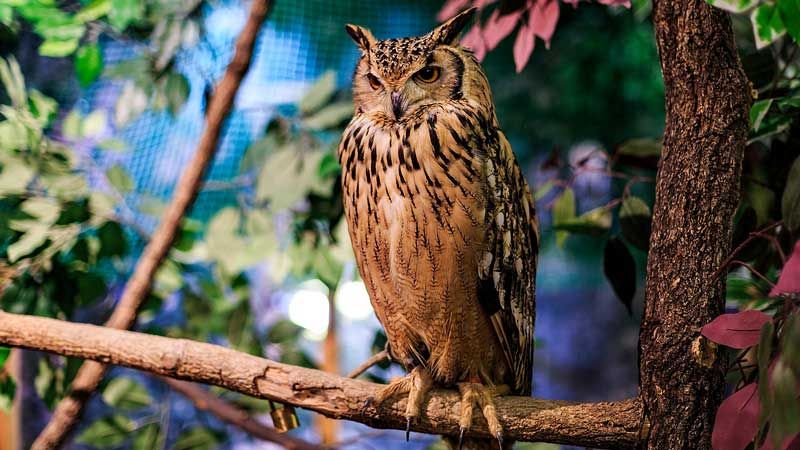 Silent guards with the silkiest of black and white feathers, owls offer great company- and security- for your peace of mind at an animal cafe! Experience the bird's massive wingspan upfront!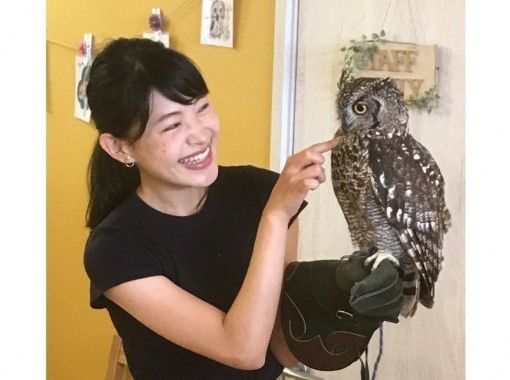 Spend One-Hour with Cute Fluffy Animals at Wakayama's Owl Cafe (Admission fee only included)
Iwade, Wakayama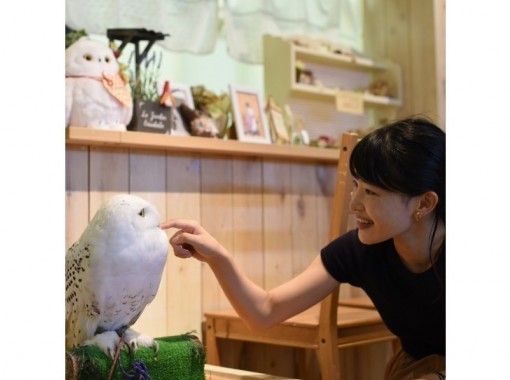 Spend One-Hour with Cute Fluffy Animals at Wakayama's Owl Cafe (One-drink included)
Iwade, Wakayama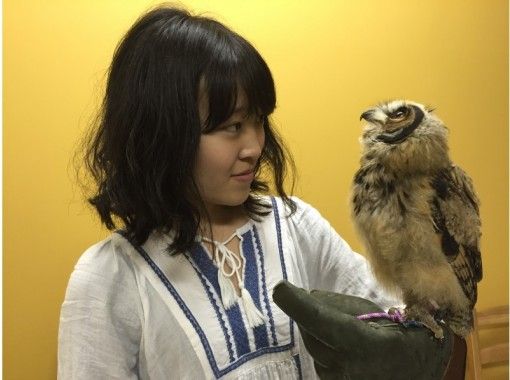 Spend One-Hour with Cute Fluffy Animals and Experience Feeding Owls at Wakayama's Owl Cafe (One-drink included)
Iwade, Wakayama
5. Okunoin cemetery night tour: Brush shoulders with ancestors
The final resting place of more than 2,000 souls, Okunoin is the country's largest cemetery.Watch your step on a night tour here, because you may just stumble across wandering souls admiring the landscape!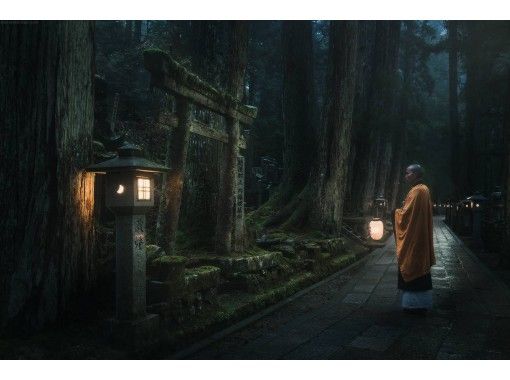 Learn the Buddhist History, Religion, and Legends in a Night Tour Around the Largest Historical Cemetery in Japan ``Okunoin Cemetery``
Koya, Wakayama
6. Sandanbeki cave: Relax in a pirate getaway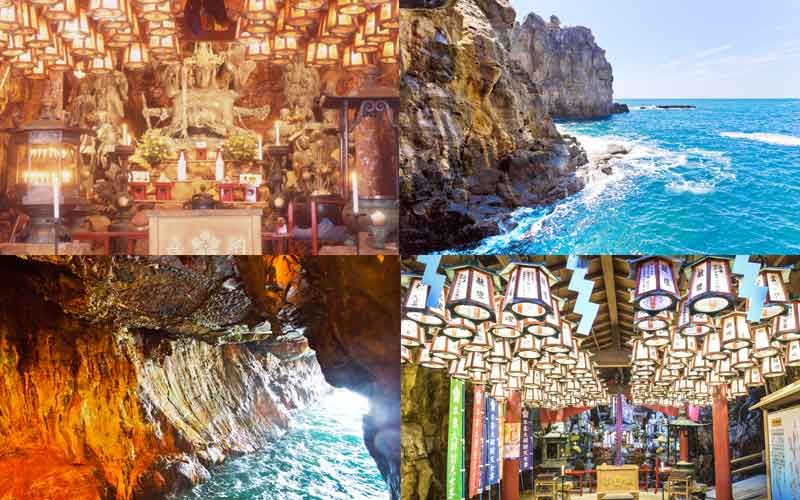 On a tucked-away spot hidden below the Sandanbeki cliffs, lies a equally named cave housing an antique souvenir shop and a picturesque observation point.It was popular with 8th century Kumano pirates and with modern-day visitors thanks to its rare natural beauty!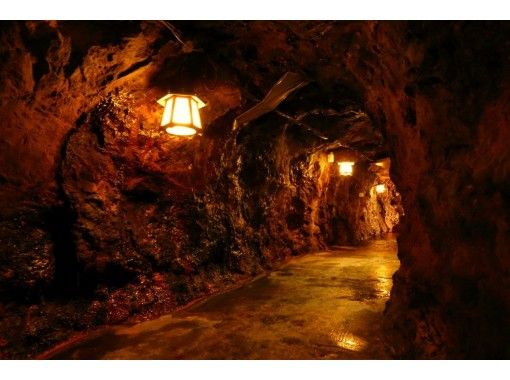 Enjoy the Dynamic Landscapes, the Mystery, and History of Sandanbeki Cave Exploration Tour in Wakayama
Shirahama, Wakayama
7. Keeping healthy with banana boats
An adorable vessel with cute banana designs, warm weather to back you up, and great friends to share the moment with.You don't need anything more to have the perfect time on banana boat tours in Shirahama and across the larger Wakayama!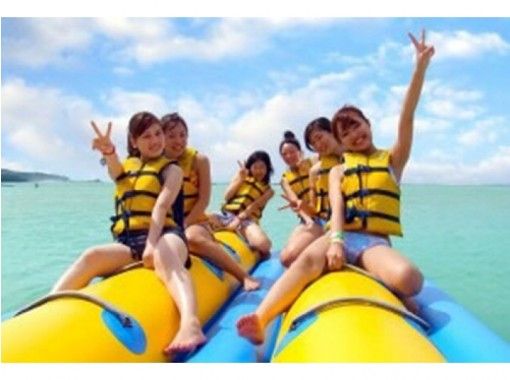 Thrilling and Fun Banana Boat Adventure for Family, Friends, and Couples in Wakayama
Tanabe, Wakayama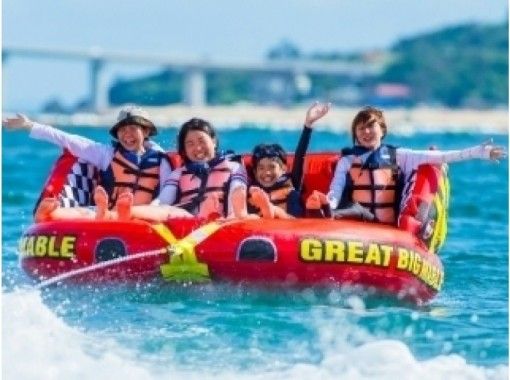 Enjoy the Excitement of a Speedy Ride on the Water in Tanabe
Tanabe, Wakayama
8. Diving with yellowtail damsels in Shirahama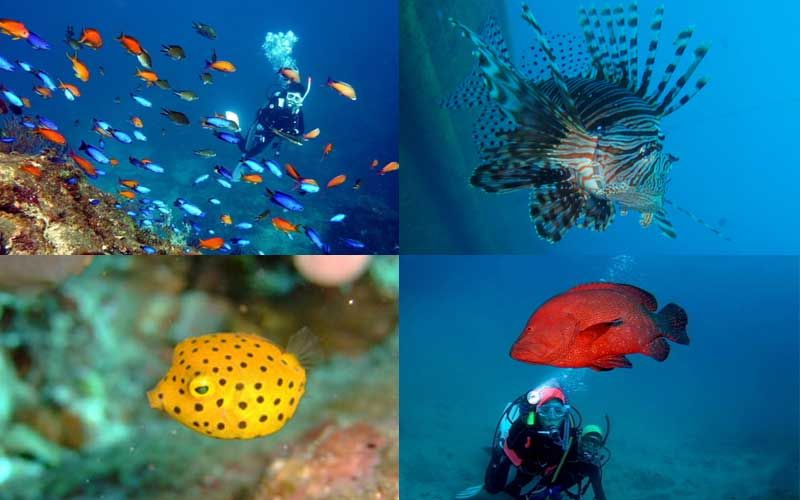 Are you searching for the best Wakayama underwater adventures? Yellowtail damsels in Shirahama will impress you with their vivid shades, while the clear blue sea offers bursting life of corals and budding microorganisms!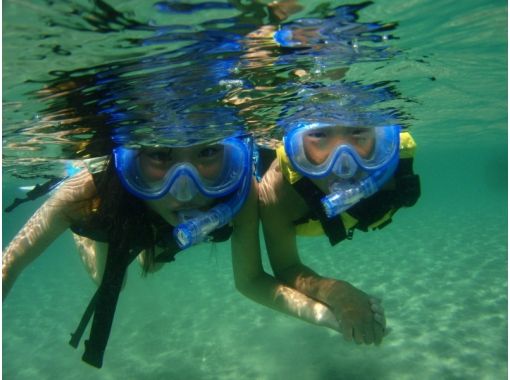 Beginner and Children-Friendly Snorkeling Tour in Shirahama
Shirahama, Wakayama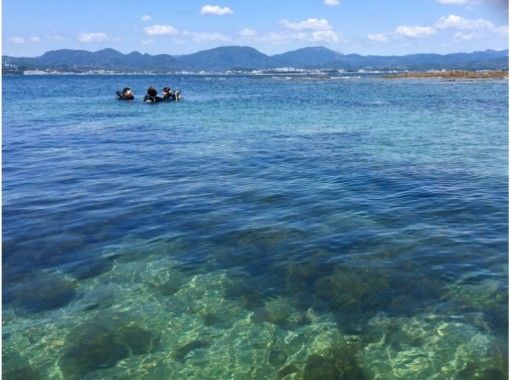 Swim with the Underwater World Fish in a Diving Experience in Shirahama
Shirahama, Wakayama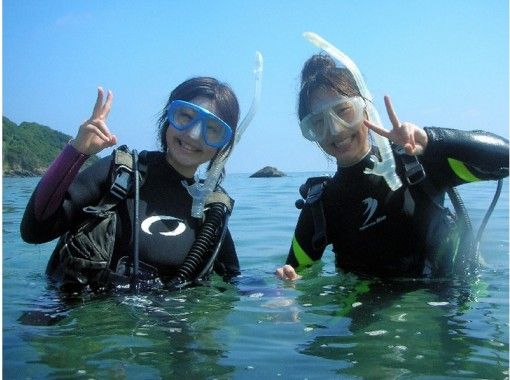 Get Curious and Explore the Underwater Sea Fish on a PADI Discover Scuba Diving (DSD) Course
Shirahama, Wakayama
9. Great BBQ food to complement the scenery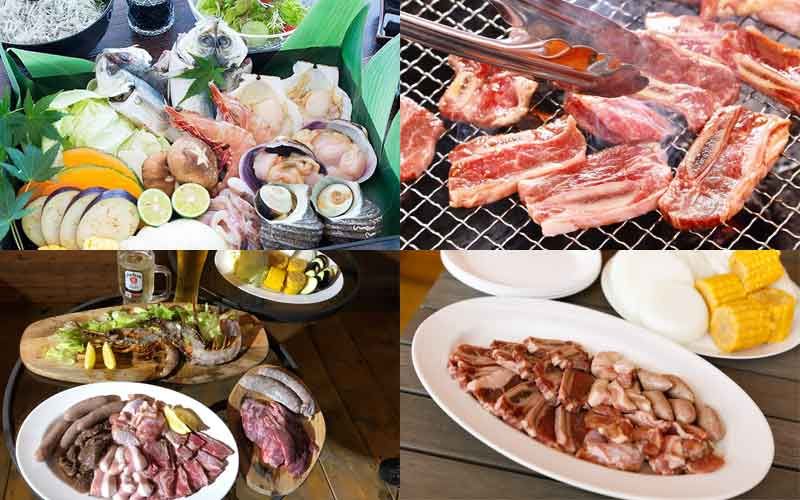 The resort town of Shirahama offers a myriad of barbecue tours across glamping and other sightseeing adventures! Tasty grilled vegetables, meats, and excellent sauce to wash down the mind-blowing combinations are assured!
Enjoy Delicious BBQ While Relaxing on a Luxury Wooden Deck Terrace with Ocean View
Inami, Wakayama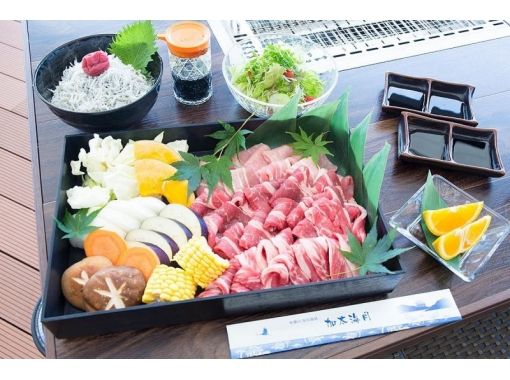 Beach BBQ with a Spectacular Terrace and Open-Air Hot Springs Baths (Hot Spring Bathing Half-Price Ticket Included)
Kada, Wakayama
10. Camping in UNSECO World Heritage pilgrimage sites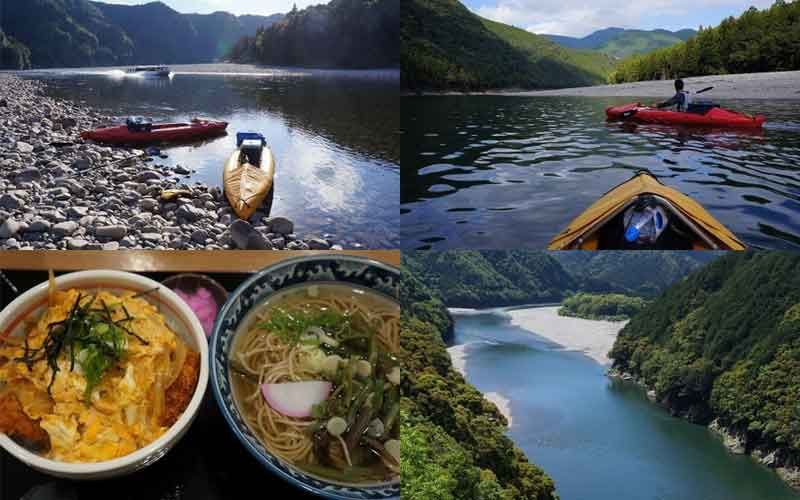 A Kumano river camp canoe tour is an excellent way to discover the goodies of a stream clearer than glass. Explore not only storybook surroundings but also the many myths about deities on one of the Kii mountain range's pilgrimage routes!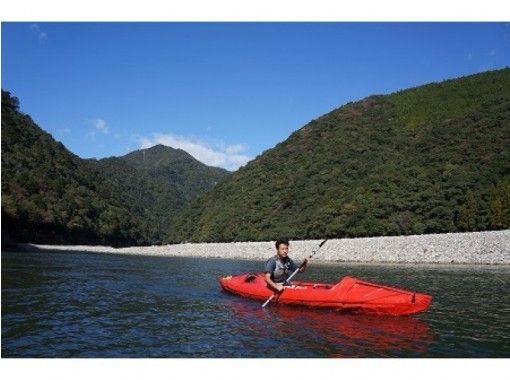 Tour Around the Ancient Pilgrimage Routes in Wakayama and Take a Canoe Tour on Kumano River and Kitayama River (3 Days and 2 Nights Canoeing Camp Tour)
Shingu, Wakayama
11. Stroll the sea without a boat!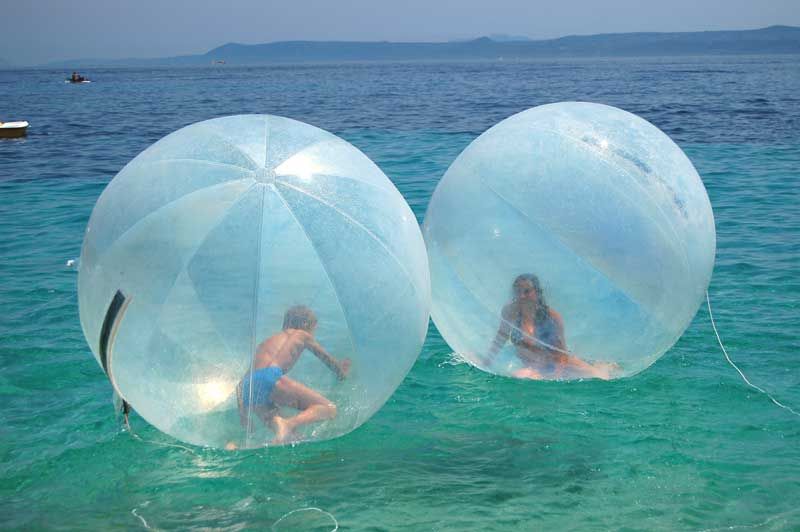 Sometimes, you just can beat the views you get from straight on the sea.Off idyllic Tanabe, this Wakayama sightseeing water ball adventure allows you to stroll the sea and take in the scenery from right on the water!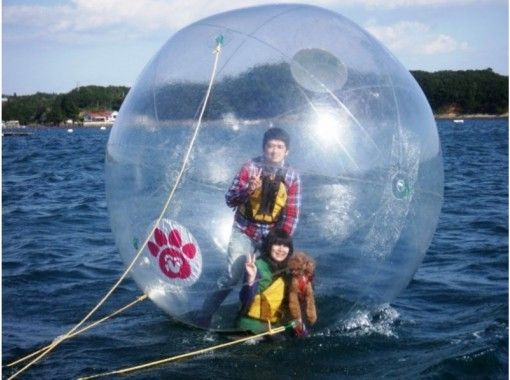 Walk on the Water with a Fun Water Ball Experience
Tanabe, Wakayama
12. Experience Turkish cuisine in Kushimoto Restaurants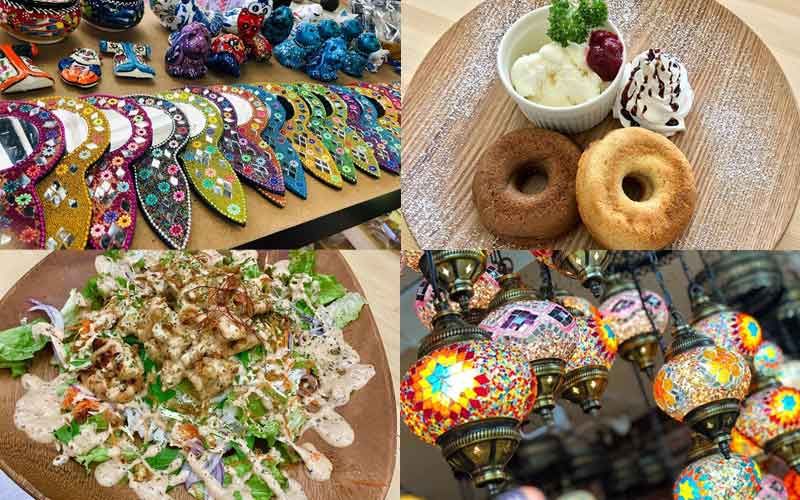 Drinks and beverages of all Turkish sorts are at your fingertips at a Turkish cafe in Kushimoto, which is also known for its serving of excellent Kushimoto turkey! Savor the most delicious kebabs, pizza, ice crepe, and more!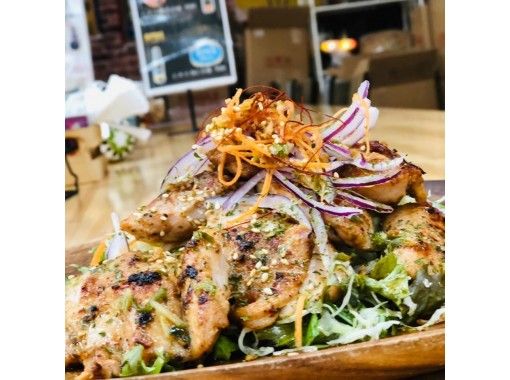 Kebab Set & Making Accessories (Keychain or Bracelet) Experience of Turkish Cafe!
Kushimoto, Wakayama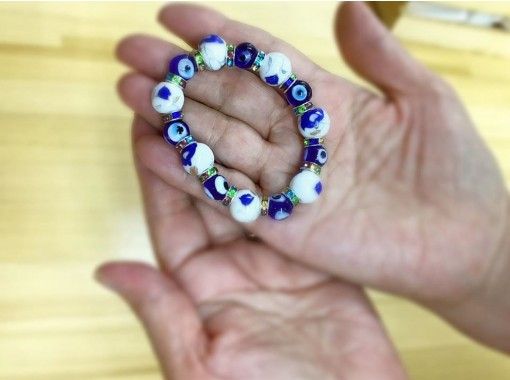 Make Your Own Turkish Accessories in a Turkish Cafe (One Drink Included)
Kushimoto, Wakayama
Enjoy Delicious Donut and Turkish Make Accessories at a Turkish Cafe
Kushimoto, Wakayama
13. Sightseeing flights: There's no better way to explore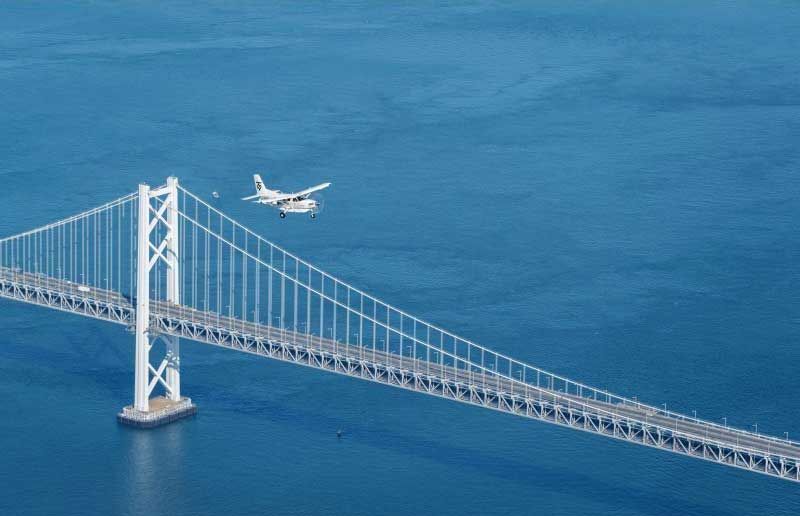 Air travel is not only the safest way to travel; it's the most incredible way of a complete sweep of the massive appeal of Shirahama. Mother Nature's stunning seascape comes into great focus from high above!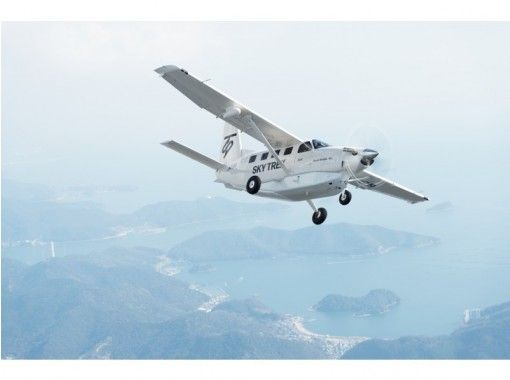 Sightseeing Flights: Explore Nanki Shirahama's Beautiful Landscapes and Views from the Sky
Shirahama, Wakayama
14. Do you have what it takes to win in Hashimoto?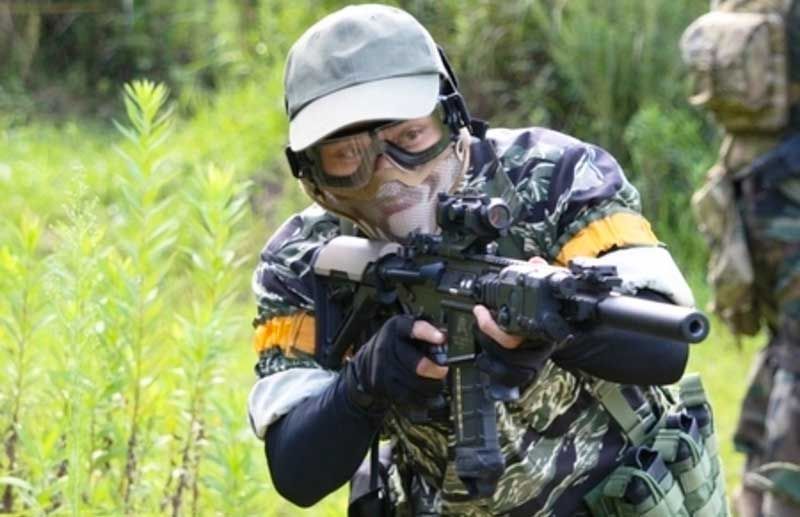 Dress up in military fatigue and wade through enemy territory to squash the insurgence!This is your chance to savor the thrill of rifle warfare, involving sniper and automatic gun shoot outs. Outlast everyone for the title of champion!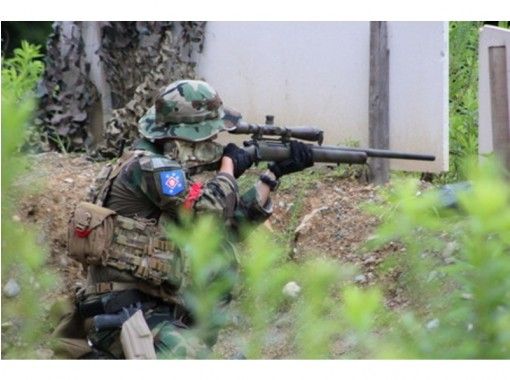 Feel the Thrill and Excitement of Airsoft Game in Wakayama
Hashimoto, Wakayama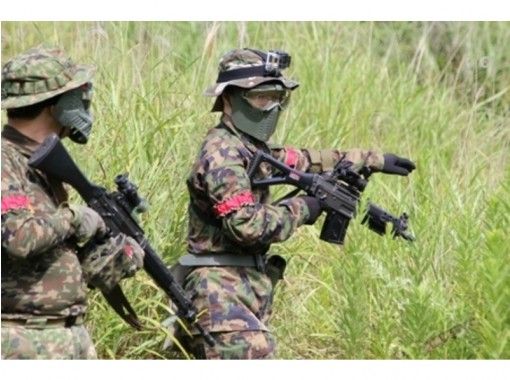 Action-Packed Outdoor Adventure in Wakayama: One-day Airsoft Game Experience
Hashimoto, Wakayama
15. Arts & Crafts workshops: Remember good times in style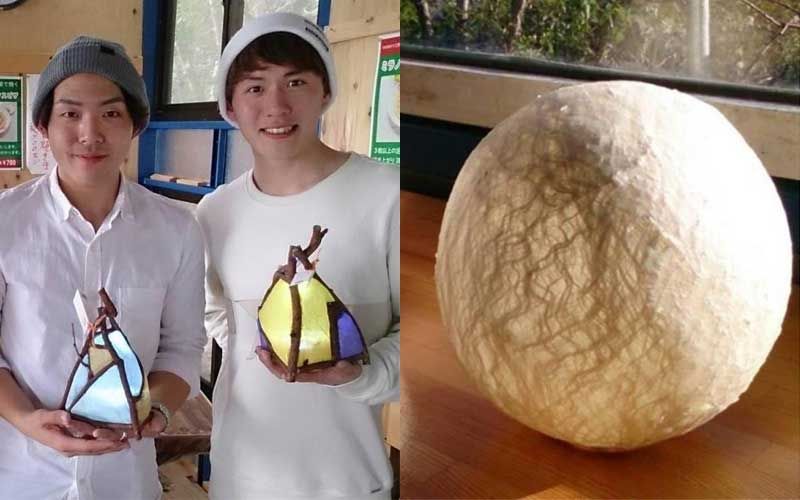 A Wakayama trip dictates a souvenir to sum up your time in a breathtaking prefecture! These workshops enable you to do that by alluring bracelet/keychain making, and through adorable lamp shades for the side of your bed!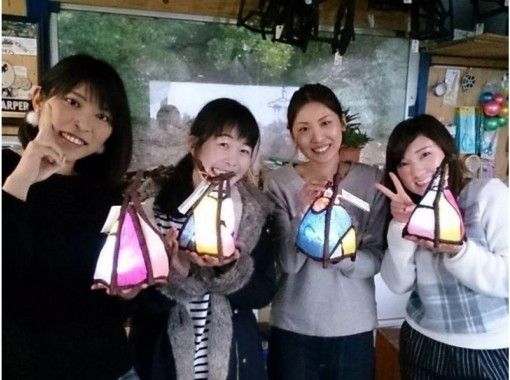 Learn Traditional Japanese Crafts: Make Japanese Paper Handmade Lamp (Washi Akari Light Lamp)
Shirahama, Wakayama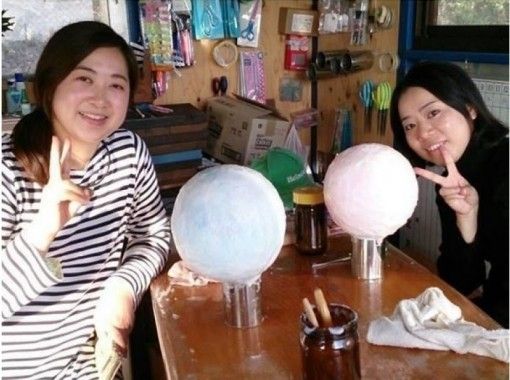 Learn Traditional Japanese Crafts: Make Japanese Paper Handmade Lamp (Round Light Lamp)
Shirahama, Wakayama
16. The best for last: Amazing Wakayama watersports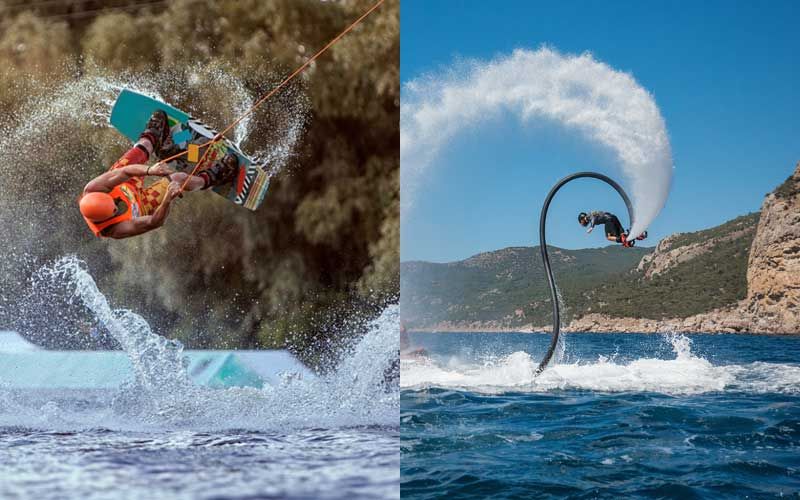 For more on what to do in Wakayama, hoverboarding, flyboarding, and wakeboarding offer fun-filled activities as far as incredible watersports are concerned.You'll appreciate the lazy waters on a weekend morning, and the jetpack splashes on a hot afternoon!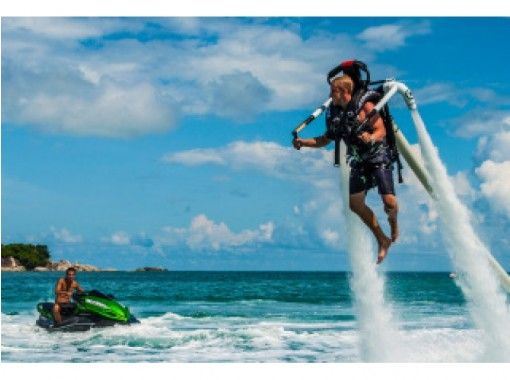 Enjoy the Excitement of Floating Above the Water with a Jet Pack
Tanabe, Wakayama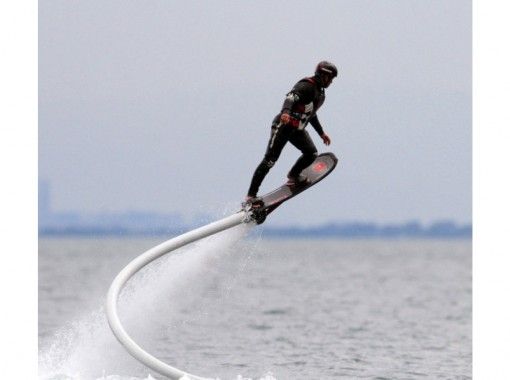 Thrilling Hoverboarding Experience in Wakayama
Tanabe, Wakayama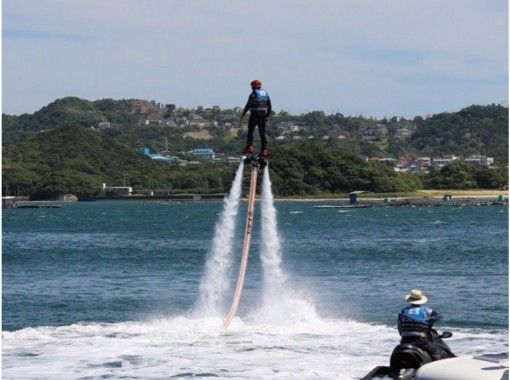 Fly in the Sky and Float Over the Water on a Fly Board in Tanabe
Tanabe, Wakayama
Frequently asked questions
Q

What are the best Wakayama attractions I can tour?

A Yes! Visit Wakayama for the many excellent things to do in Wakayama.Some of the best locations and activities include:

• Touring Okunoin cemetery at night

• Hiking Sandanbeki cave

• Sightseeing Nachi falls in a traditional kimono

• Hiking Kumano Kodo UNESCO routes
Q

What can people do in the outdoors of Wakayama?

A Wakayama is famous for its hiking trails and watersports. Enjoy the outdoors through:

• Sightseeing by plane in style

• Diving in Shirahama, famous for fish like yellowtail damsels

• Shirahama bbq outings

• Camping UNESCO sites of beautiful nature and culture

• Boating at beautiful bays like Tanabe and Yuasa
Q

What is the famous Kumano Kodo all about?

A The Kumano Kodo is a series of old pilgrimage trails that are among the best things to do in Wakayama! They connect popular shrines in the region and other places of religious significance.The hardships in the trails, like rocks and streams, are meant to offer spiritual challenges.
Q

Do I need a lot of time to journey across Kumano Kodo?

A The Kumano Kodo features routes that typically take 4 or 5 days to complete a full tour.If you have little time to spare, Activity Japan also has options for shorter Wakayama hikes for your convenience.The spiritual experience includes ancient cedar trees and cultural Heian outfits!
Q

Are there any children-friendly activities in Wakayama?

A Wakayama is a paradise for family holiday experiences, inclusive of children.Some ideas entail:

• Susami town fishing and snorkeling, involving huge fish!

• Banana boat rides in beautiful Wakayama scenery

• Dinning with owls in an animal cafe in Iwade

• Bracelet making among other arts and crafts activities