15 Best Things to do in Mie Prefecture | Bucket List Ideas | Attractions | Activities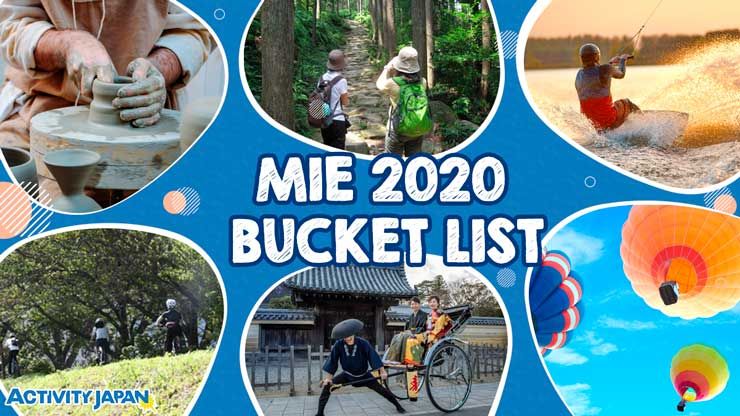 Central Japan boggles the headlines with its many tales of tourism supremacy, and Mie prefecture things to do grabs attention, standing head and shoulders above the country's most popular spots.When the lines in Kyoto or Tokyo get too long as many flock Japan's most treasured anagram twin cities, go off the radar with a trip to the hidden paradise of Mie that guarantees little competition but so much sightseeing potential.Whether you're intrigued by watersports like flyboarding and waterboarding, or fancy trips in the skies through hot air balloons, there's nothing out of imagination in a prefecture that makes even the hardest of dreams come true!
And that's just the tip of the iceberg of the endless Mie prefecture things to do, with SUPs, canyon rafting, seaside barbecues, kimono rentals and arts and crafts workshops making up some of the many other incredible activities.Kumano Kodo and Ago bay are also among Mie's most prolific attention grabbers, impressing visitors with walks in pilgrimage routes and boating in shores worthy of kings! The old ninjas of Iga city who have carved a unique reputation among the nation's martial arts heritage, also offer rare opportunities to learn a forgotten trade .
Discover more about a blossoming haven, with a look at more Mie prefecture things to do!
1. Canoeing trips into surreal sunsets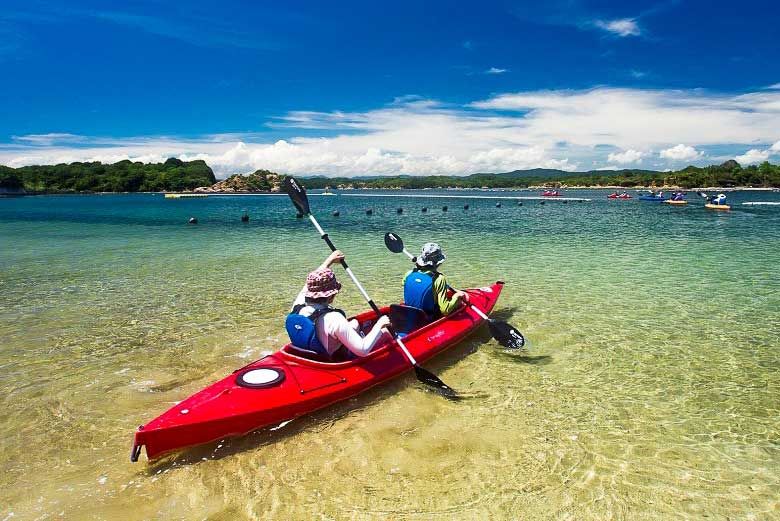 The Ise-Shima national park is home to magnificent oyster beds and the natural jewel that is Ago bay.Take up canoeing adventures around picture-perfect locations such as the Kii peninsula and Miya, the longest class 1 river in the prefecture!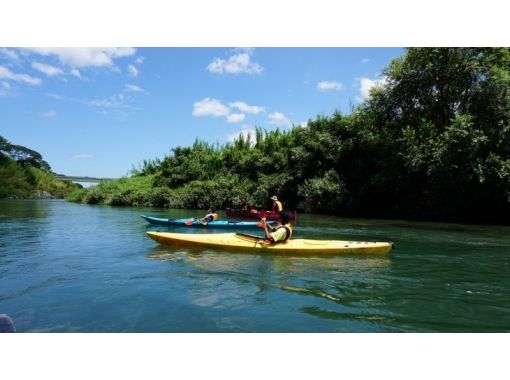 Go Canoeing Down the Miya River and Enjoy Bird Watching
Watarai, Mie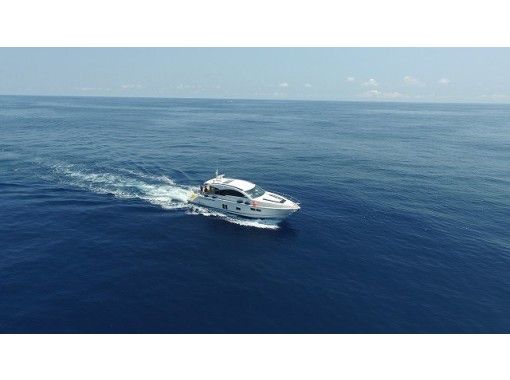 1-Day Kayaking Tour with Bbq for Lunch (family-friendly course)
Tsu, Mie
Enjoy Kayaking Tour Experience While Being Surrounded by Nature
Shima, Mie
2. Embrace trekking tours in UNESCO pilgrimage routes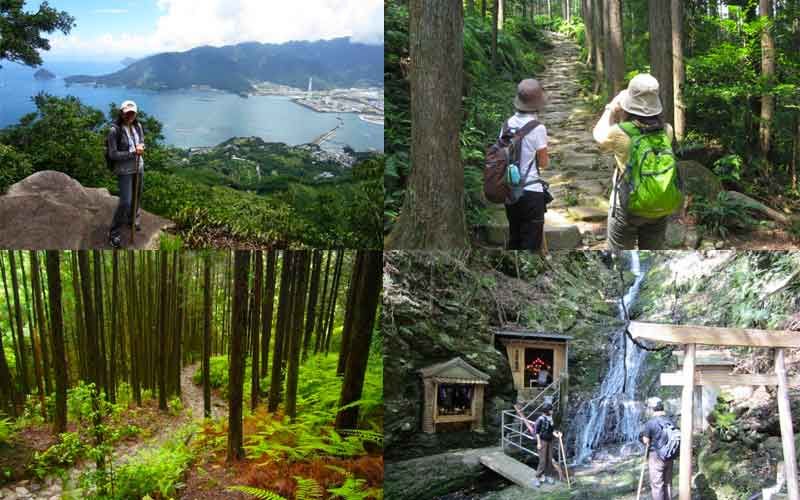 The pilgrimage trails of Kumano Kodo are famous for their stone paths into dense forests and old winding roads that split revered shrines and locations along the Kii peninsula. Trekking tours here assure the most therapeutic and beautiful walks on the planet!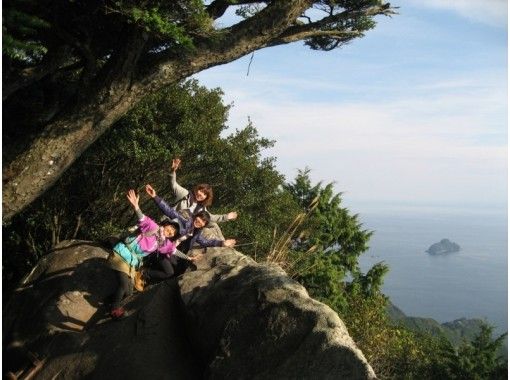 Climb the Summit of Mt. Tengura and Go Trekking Through the Ise-Ji Route Stone Path
Owase, Mie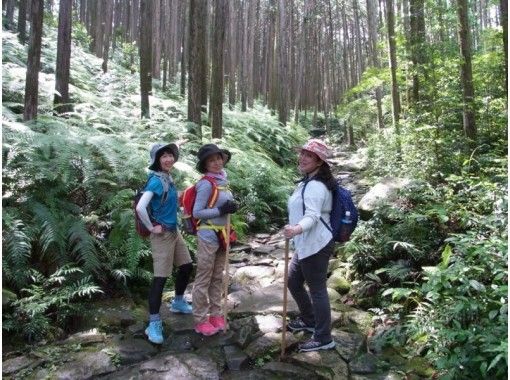 Walk Through the Kumano Kodo Magose Pass in a Nature Guided Tour
Owase, Mie
3. A treat of the best seaside barbecues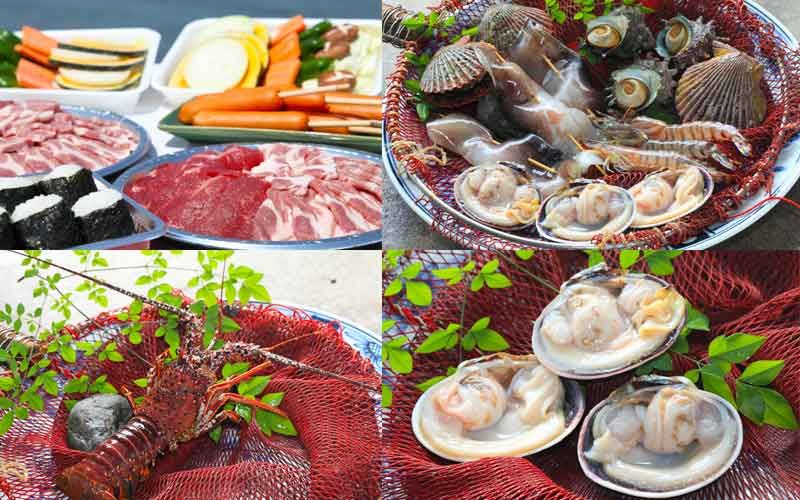 Be it beef, seafood, or vegetable delicacies, Mie has all sorts of barbeque fun for you to try out.Savor well-made pork in Ise, the exquisite blackberry lily shellfish, giant clams, or a rich vegetarian assortment entailing green peppers and indigenous varieties!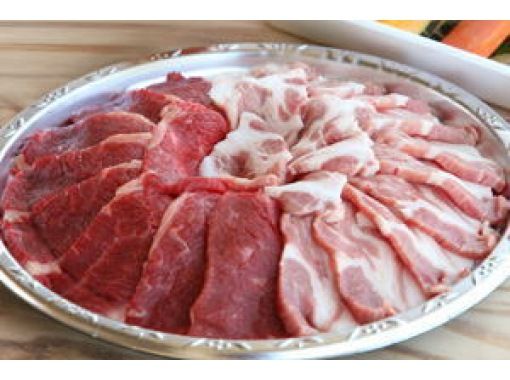 Enjoy Delicious Barbecue with Your Friends and Family with Mie's Local Beef and Pork and Seasonal Fruits
Ise, Mie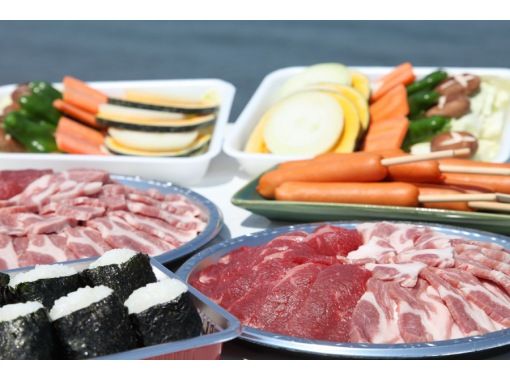 Spend an Amazing Day Outdoor with Tasty Seafood, Beef, Pork, and Vegetables Bbq from Ise, Mie!
Ise, Mie
Savor Freshly Grilled Local Seafood Barbecue While Enjoying the Sea Breeze in Ise, Mie!
Ise, Mie
4. Rickshaw tours cutting through the wonderlands of Ise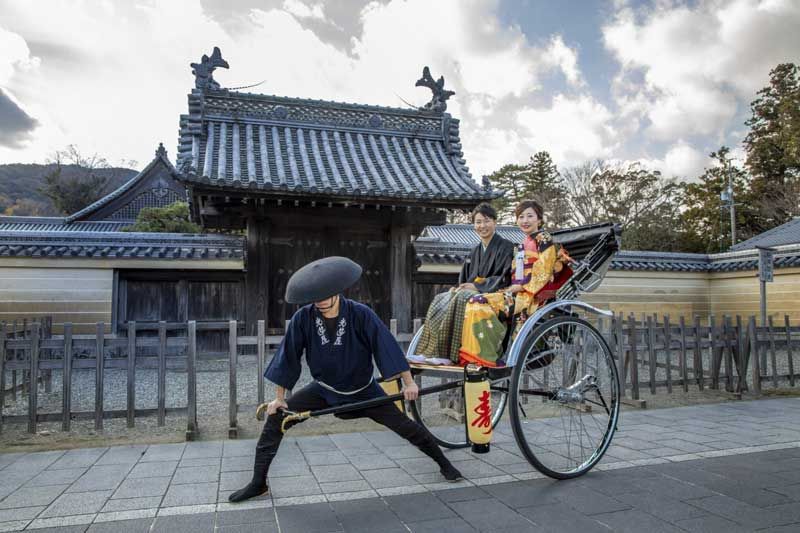 An open-air rickshaw is the best way to experience the fresh air sweeping the streets and trails of Ise nature. Visit power spots and roads where alluring trees stand in line along the sides of river banks and pebbled shores!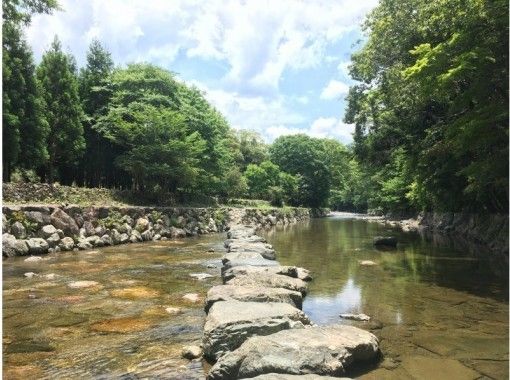 Go on a Sightseeing Tour Around Mie's Nature and Historical Cultural Attractions (60 Minutes Tour)
Ise, Mie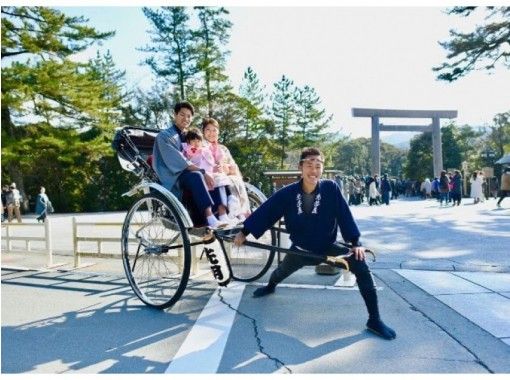 Go on a Sightseeing Tour Around Mie's Nature and Historical Cultural Attractions (45 Minutes Tour)
Ise, Mie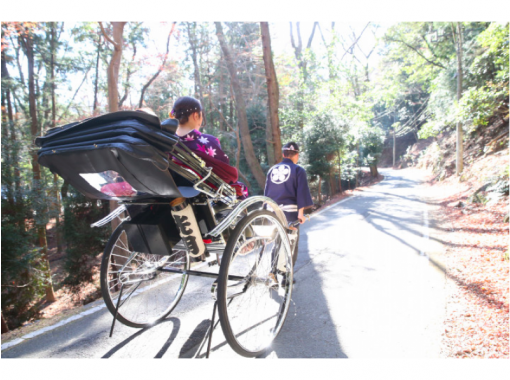 Go on a Sightseeing Tour Around Mie's Nature and Historical Cultural Attractions (30 Minutes Tour)
Ise, Mie
5. Get a feel of the ninja life in Iga
The Iga ninjas are famous throughout Japan, especially for the role one shinobi played in saving the life of Tokugawa Ieyasu. Dress in ninja outfits and scale famous mountains in Ige city that have produced many warriors over the years!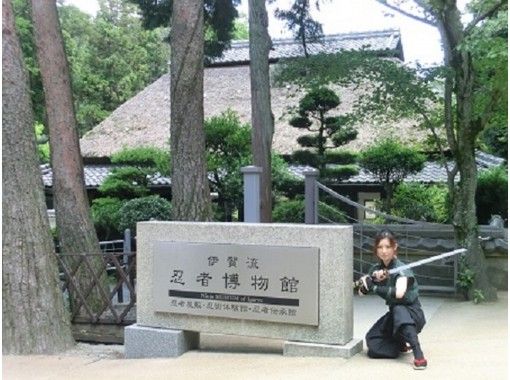 Visit the Iga, the Ninja Village on a Round-Trip Bus Tour from Nagoya to Iga to Visit Iga-Ryu Ninja Museum and Rent Ninja Costumes
Iga, Mie
Join Ninja Practice Training and Learn the History of Iga Ninja at Akame 48 Waterfall (Beginner and children-friendly course)
Nabari, Mie
6. Explore the magic of Ago on a boat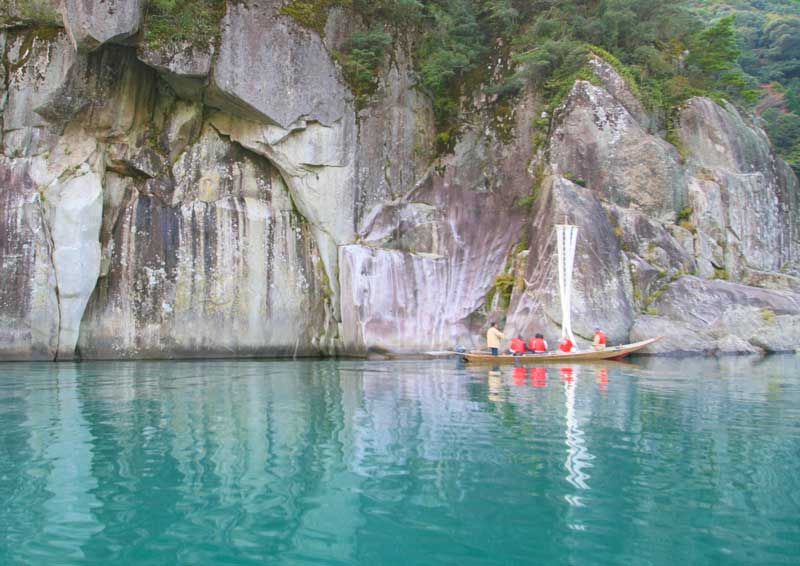 Famous for its oyster and its rustic and scenic shores, Ago Bay is a popular Mie detour thanks to the beautiful sea that cuddles the fringes of the land. Explore the angelic Kumano River "pilgrimage road" and Ago bay from the water with sailing and fishing boat tours!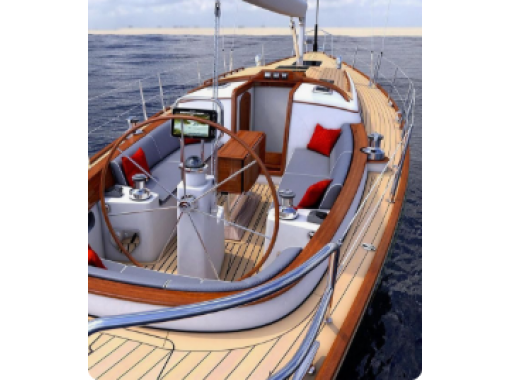 Extraordinary Sailing Tour on the Beautiful Ago Bay with Delicious Lunch
Ago bay, Mie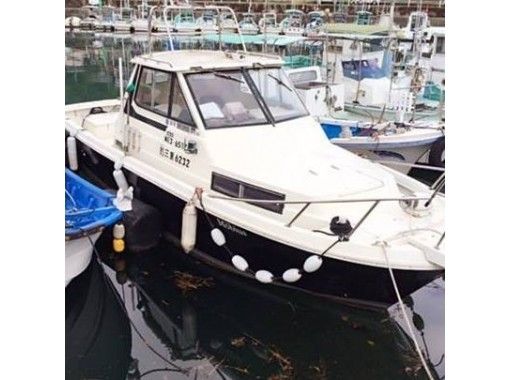 Boat Fishing Experience Tour for Beginners, Families and Couples!
Owase, Mie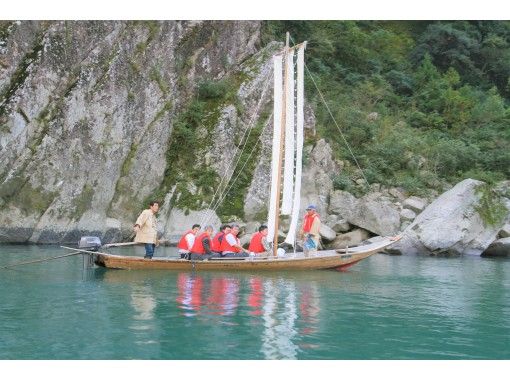 Sail Through the Pilgrimage Road of the Kumano River and Learn About the Beautiful Nature and History of the Area!
Kiho, Mie
7. SUP stretches on a river paradise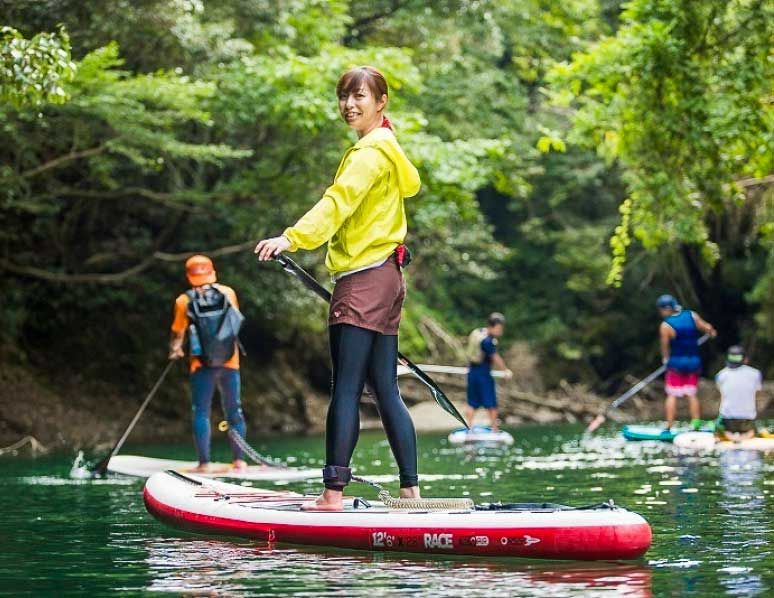 Miya river is among the clearest streams in the country! It offers meditative SUP tours in enchantingly green water that reflects the vegetation around it.SUP adventures in Taiki town and Okuise in the mesmerizing glow of dusk are mesmerizing as well!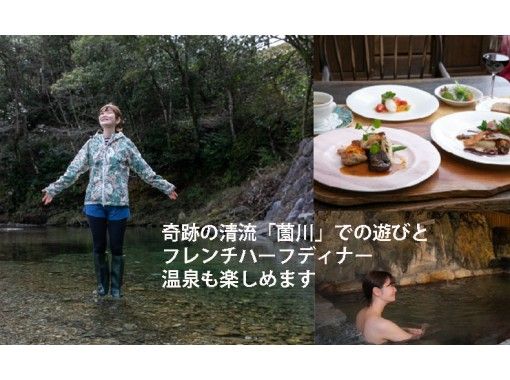 Illumination Night SUP Tour, BBQ & Hot spring Plan
Odai, Mie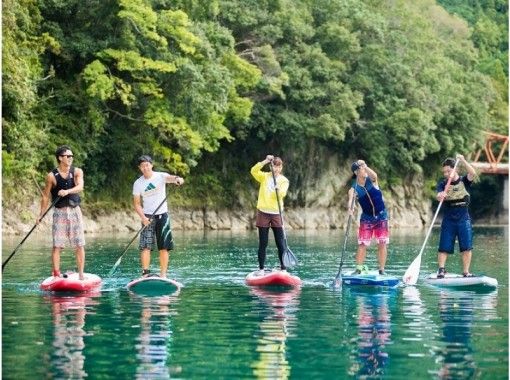 Half-Day Beginner-Friendly SUP Tour on the Clear Stream of Miya River
Odai, Mie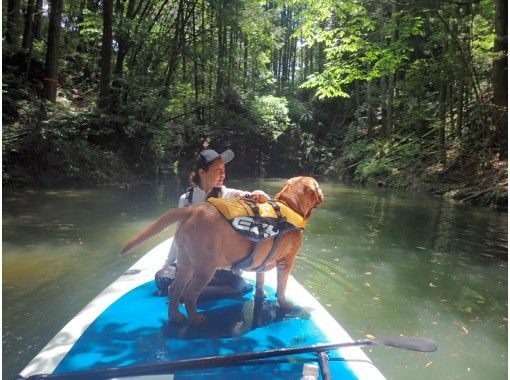 Explore the Charm of Oku Ise on a Mega SUP Tour with Your Friends and Family
Odai, Mie
8. Relive your childhood through canyon rafting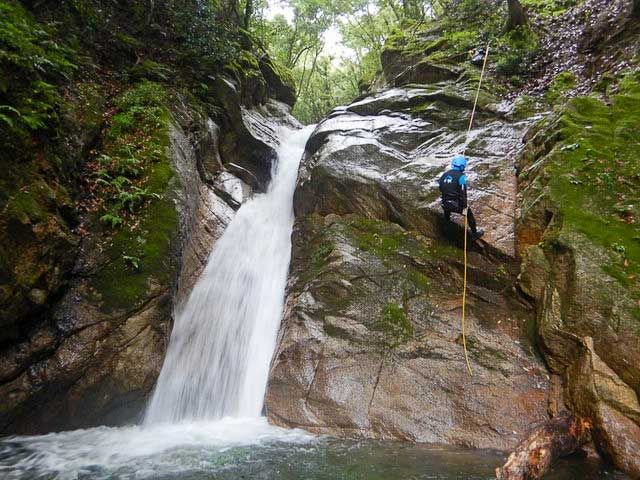 In an untouched seclusion of Kameyama, Mother Nature comes seamlessly together to create the perfect playground in water.Get high on the thrills of rafting down natural water slides into lovely ponds!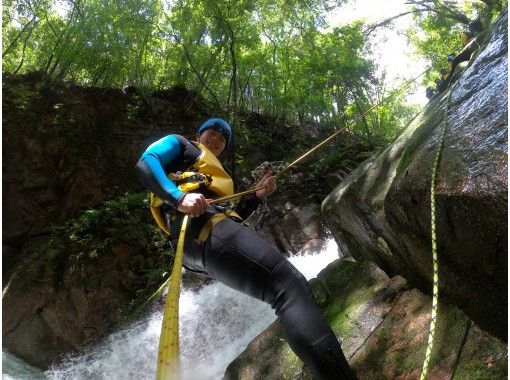 Go on an Adventure of Waterfall Sliding, Zip-Lining and More!
Kameyama, Mie
9. Make the best of Inabe with a motorcycle or bicycle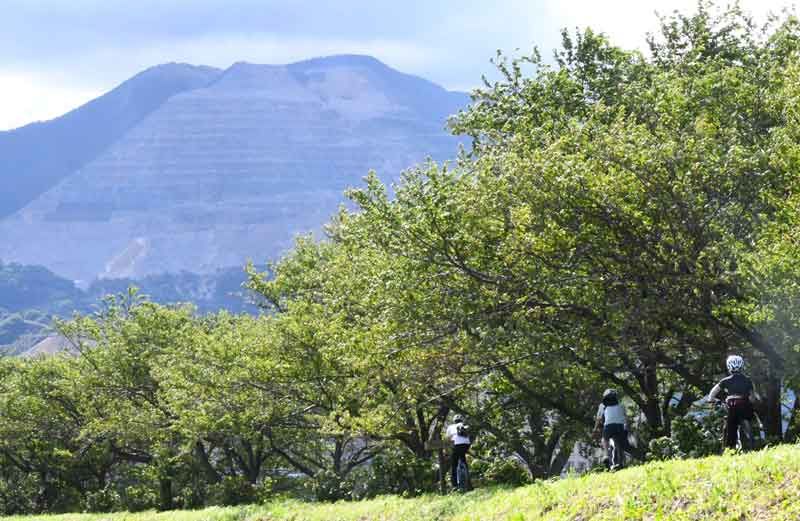 Sports bike in hand, the Inabe Bairin park washes with red during spring, ensuring cycling that goes beyond the senses.Inabe's natural charm is also at your fingertips with sleek motorcycle rental options!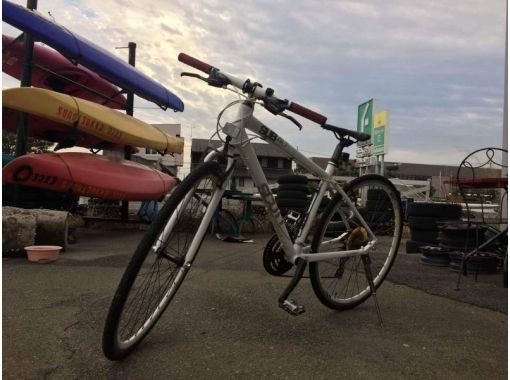 Cycle Around Ise, Mie and Discover Its Streets and Tourist Attractions on One Day Tour (Immediate Booking Sale Available)
Ise, Mie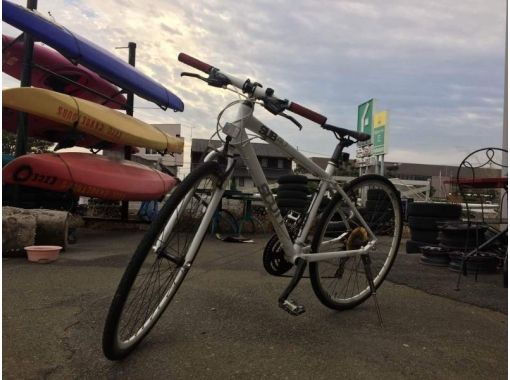 Cycle Around Ise, Mie and Discover Its Streets and Tourist Attractions on One Day Tour
Ise, Mie
10. The best water sports in Mie prefecture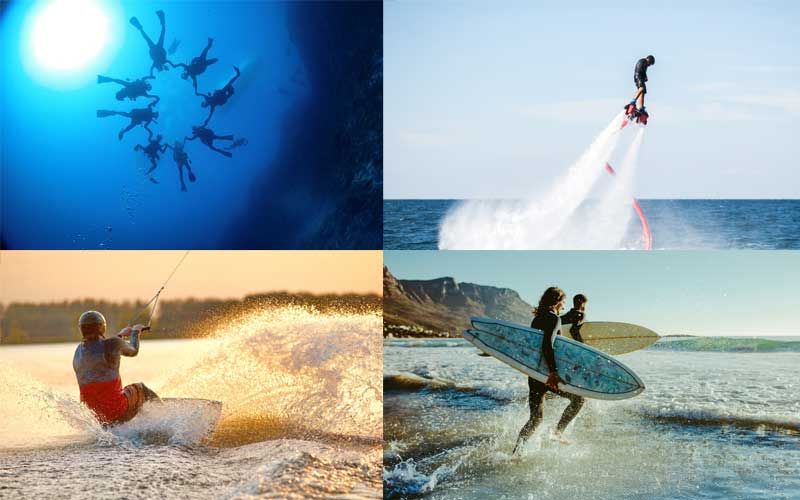 Mie outdoes most other prefectures around Japan with its lineup of incredible water sports that take you through Taiki, Kuwana, and Shima.From fly and wakeboarding to SUPs and kayaking, you won't be lacking as far as great watersports in divine settings go!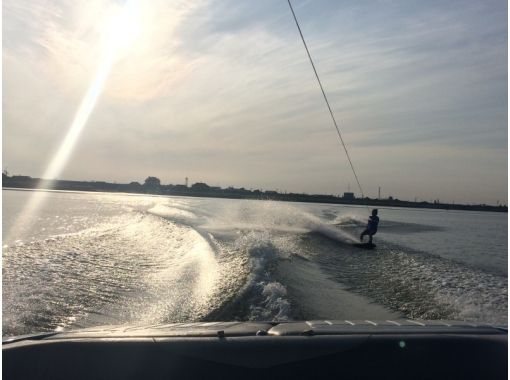 Enjoy a Refreshing and Exciting Feeling of Wakeboarding in the Nagara River!
Kuwana, Mie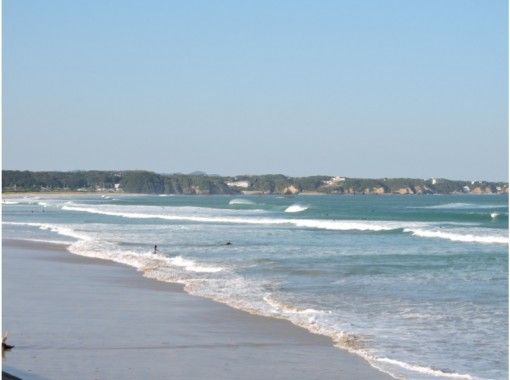 Experience the Joy of Riding the Waves in Shima (Beginner-Friendly Course)
Shima, Mie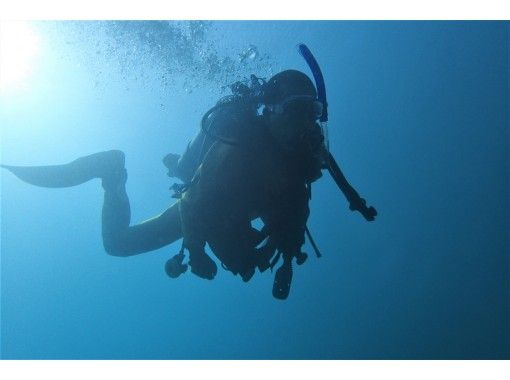 Learn How to Dive in an Open Water Scuba Diving Course in Mie (4-Days Training)
Tsu, Mie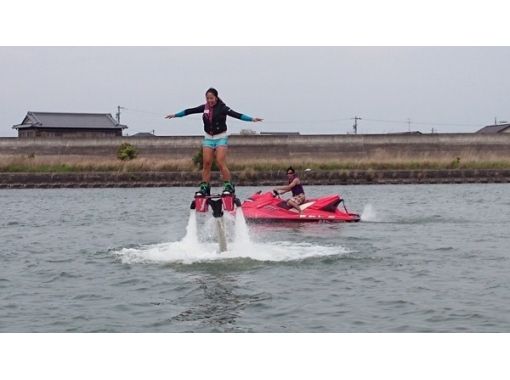 Beginner-Friendly Flyboarding Experience in Nagara River
Kuwana, Mie
11. Visit a sun goddess and take up kimono rentals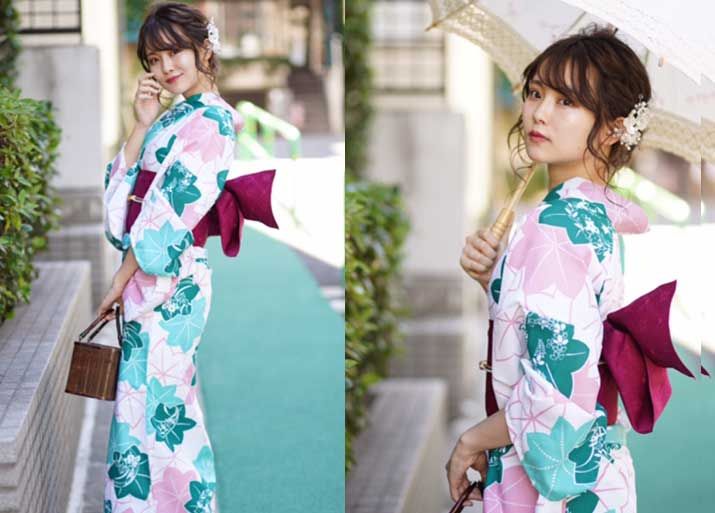 The Ise Jingu shrine, held dear by many locals and branded as the "Soul of Japan," is the beautiful site for kimono rentals in Mie. Wear prideful cultural garments and stroll in old Edo atmosphere!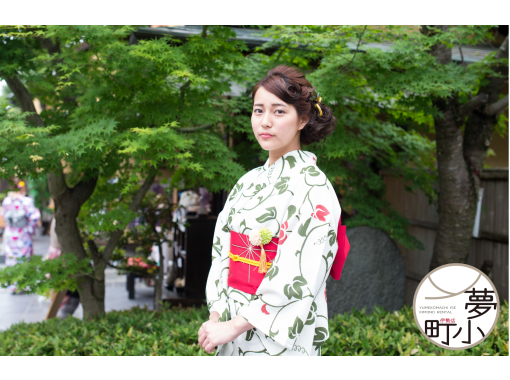 Rent Kimono or Yukata and Enjoy a visit to Ise Jingu Shrine
Ise, Mie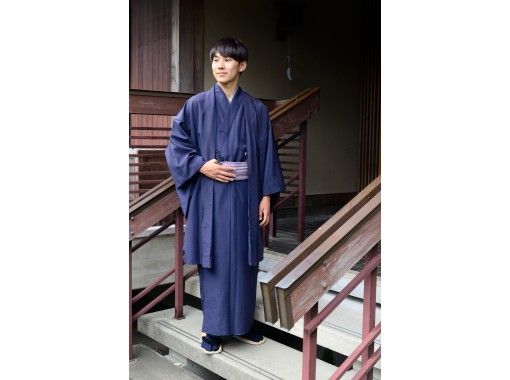 Kimono or Yukata Rental Plan for Men. Stroll Around & Worship at Ise Jingu Shrine
Ise, Mie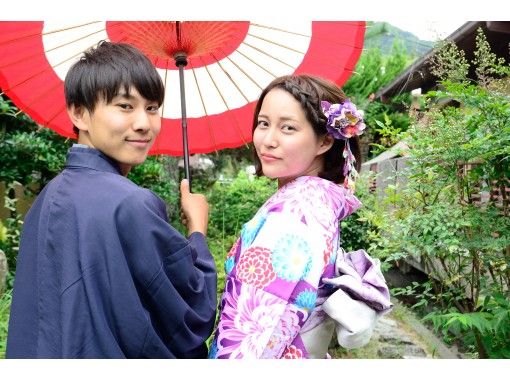 Visit Ise Jingu Shrine Wearing a Kimono or Yukata (Couple Plan)
Ise, Mie
12. Work a kiln and make great pottery in Mie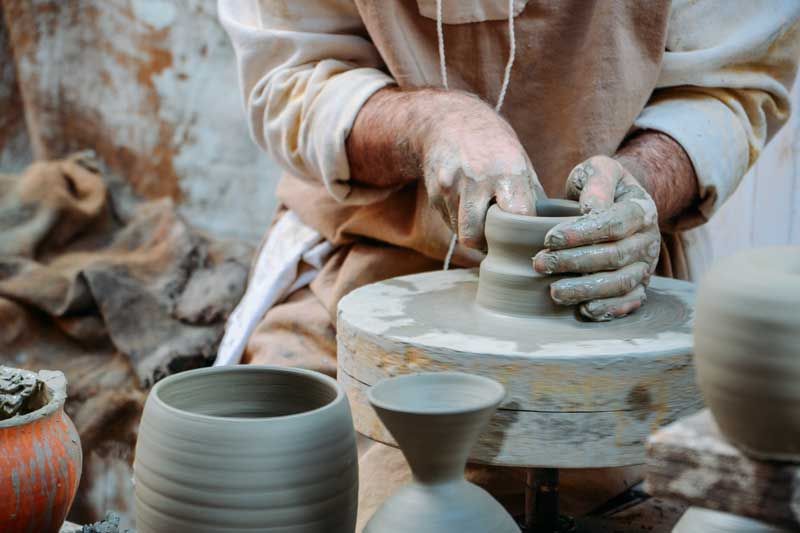 Go back in time and relive authentic pottery-making experiences involving the use of traditional kilns to breathe life into special teacups and dish designs.Across Toba, Ise, and Iga cities, pottery classes promise fun with culture!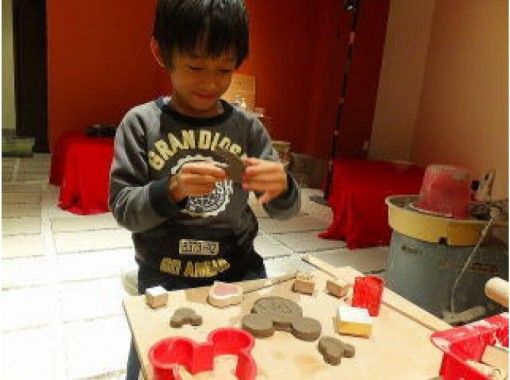 Beginner and Children-Friendly Pottery Workshop in Ise, Mie!
Ise, Mie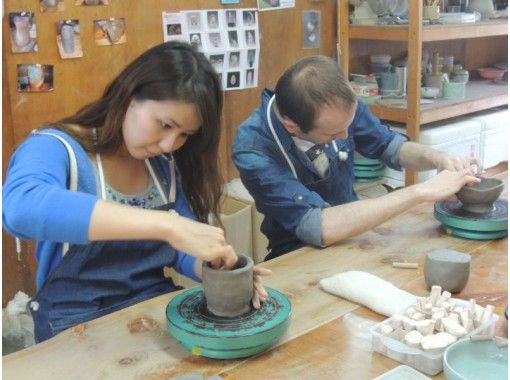 Make Teacups and Bowls from Clay on Hand Pottery Experience in Toba
Toba, Mie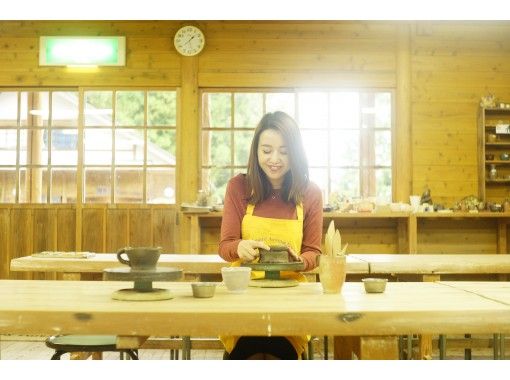 Authentic Hand-Wheel Pottery Experience at a Quiet Highland Resort in Iga, Mie
Iga, Mie
13. A buffet of arts and crafts in Toba and Iga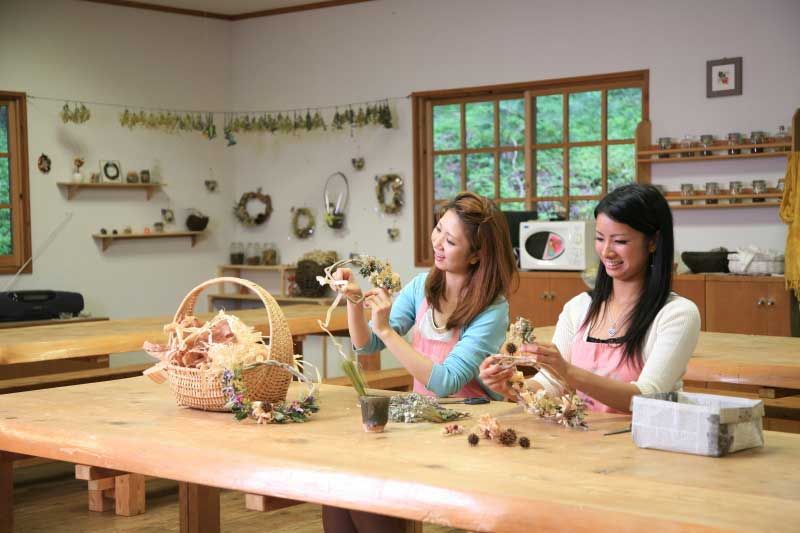 With a wealth of arts and crafts for all, namely, wood crafting, makeup making, pottery, and herb dyeing, Mie ensures every part of Edo Japan comes forth for your pleasure!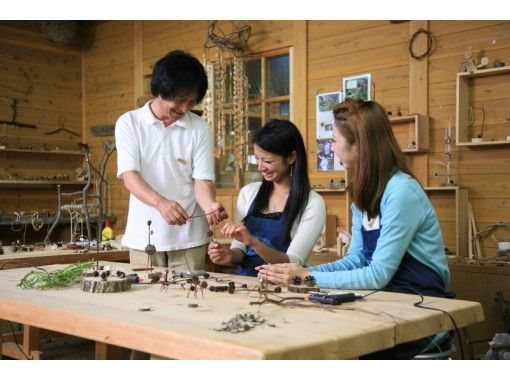 Create Stylish Door Plates and Decorate Them in a Workshop in Iga City (Children-Friendly Course)
Iga, Mie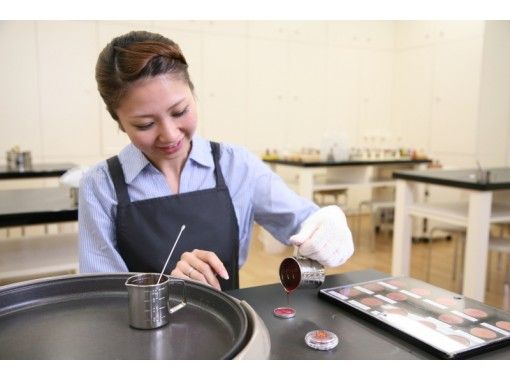 Make Your Own Makeup and Cosmetics in Iga City
Iga, Mie
14. Master the art of traditional Japanese cooking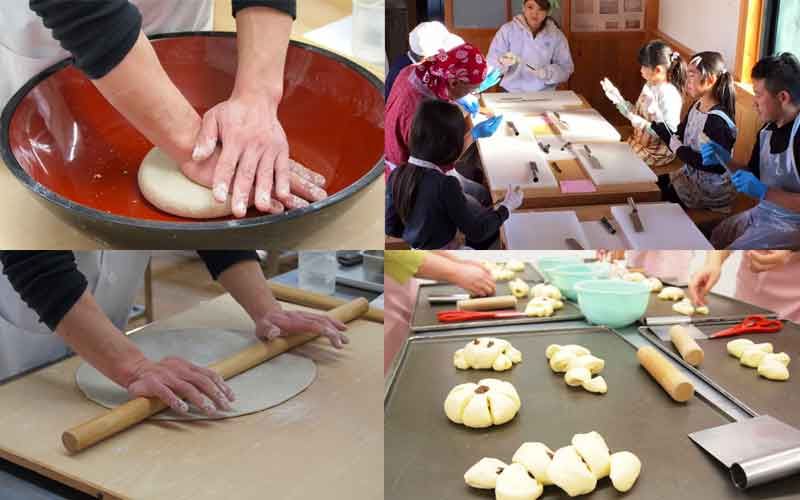 Do you buy bread and noodles from the supermarket? No longer! Master how to make delicious homemade bread, soba noodles, and kamaboko in Mie cooking classes that traverse flavors and cultures!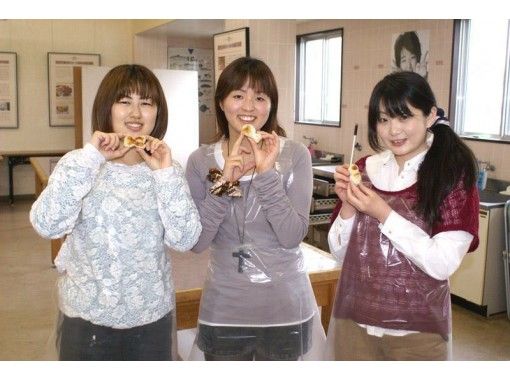 Experience the Traditional Cuisine of Ise: Handmade Kamaboko Cooking Class
Ise, Mie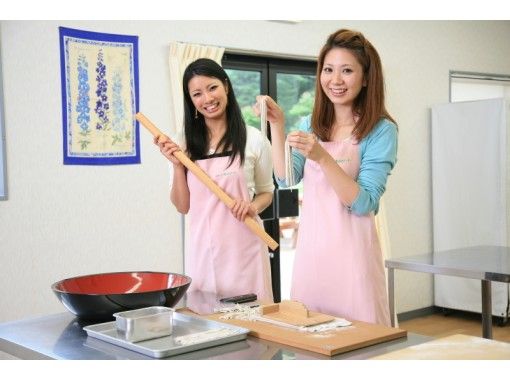 Join Authentic Soba Making Class with Your Friends and Family in Mie!
Iga, Mie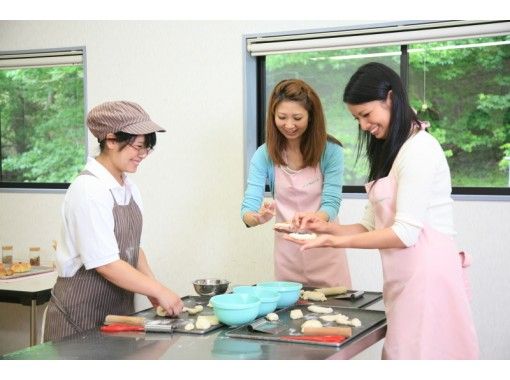 Enjoy Baking Cute Characters and Animals in a Cooking Class in Iga City
Iga, Mie
15. Fly in a sea of beauty in Suzuka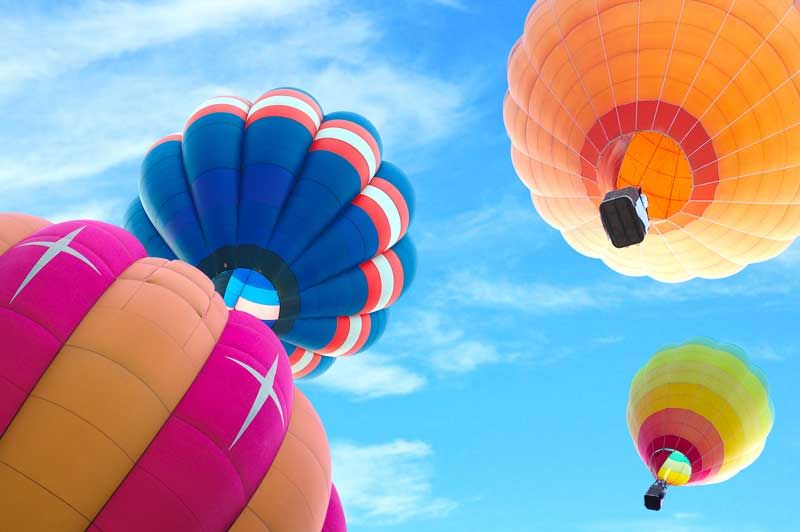 Located in a serene portion of Suzuka city where greenery matches the white of buildings for a beautiful mix of color, this Mie hot air balloon adventure gives the flight and sights that are a preserve of aerial birds!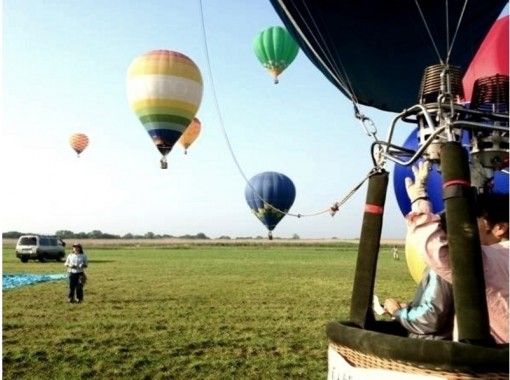 Take a Hot Air Balloon Experience and Float Over the Sky of Suzuka!
Suzuka, Mie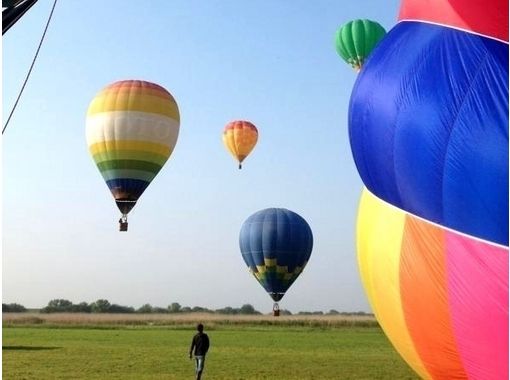 Hot Air Balloon Free Flight Experiences Recommended for Anniversaries and Special Events for Couples and Groups in Mie! (The Price Includes One Group of Three People)
Suzuka, Mie