The Ultimate Japan Diving Guide: 12 Amazing Scuba Diving Spots in Japan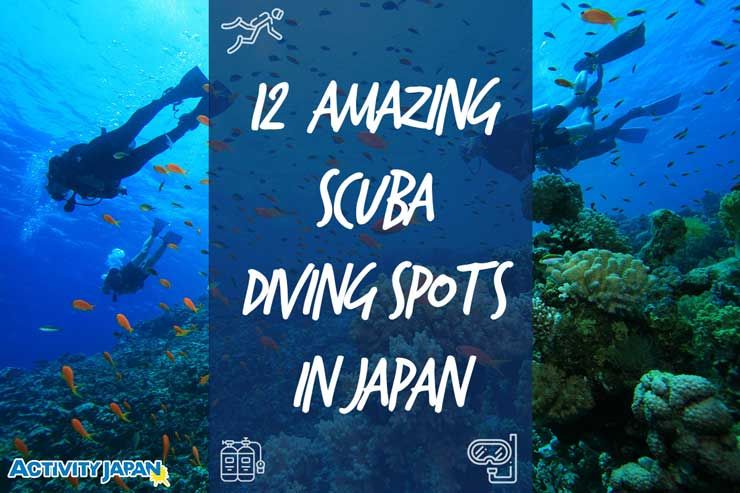 More than 70% of the world is made up of water, with less than 30% claimed by land. Consequently, there are way more adventures off the earth's surface than on it. Explore some of the planet's best waters by Okinawa scuba diving in Japan as you embark on an underwater rollercoaster of history, rare fish, incredible corals, dreamy beaches, and more. Ishigaki diving promises a rare finding of blue reefs while a blue cave diving Okinawa adventure is full of strange delight and mysteries for you to figure out.
Diving in Miyakojima is an uplifting experience where you discover a world connected by scenic bridges and an exciting sea with much to teach. Visit Okinawa dive shops for the best gear and the complete scoop on fantastic gateways, or, better yet, become a professional by earning your Okinawa scuba diving certification. Swim with the fishes, rub shoulders with dolphins, and say hello to sea turtles wondering where you came from, and also eager to find out if you have treats.
We've scoured the country to bring you the best diving in Japan, and many other excellent locations for snorkeling and fun in the water!
1. Visit Japan's famous Okinawa Main Island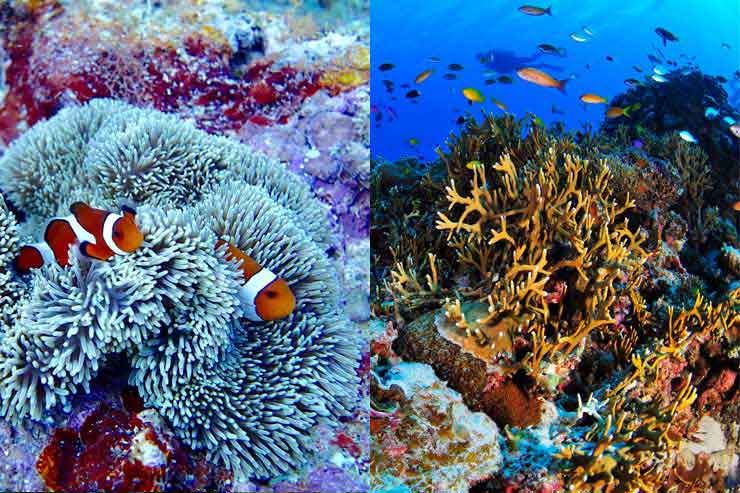 The Okinawa main island is the largest of the Okinawa archipelago, and it was the capital and seat of power for the Ryukyu kingdom. It is a place of mysterious blue caves perfect for some investigative snorkeling and making friends with fish eager for treats. Around Onna village, cape Maeda and Cape Manza offer the best Okinawa scuba diving!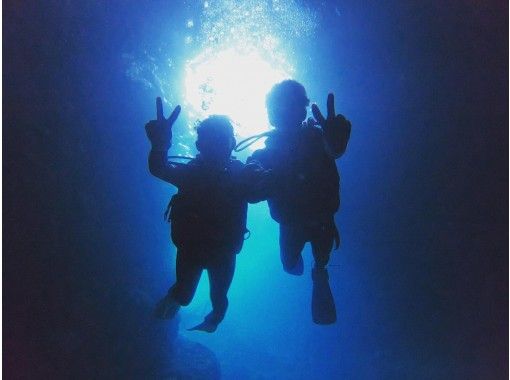 Dive with Tropical Fish in the Mystical Blue Cave (No Prior Experience or Diving License Required for This Tour)
Onna, Okinawa
Experience the Mysterious and Beautiful Underwater World with a Blue Cave Diving Experience (English Guide Available)
Onna, Okinawa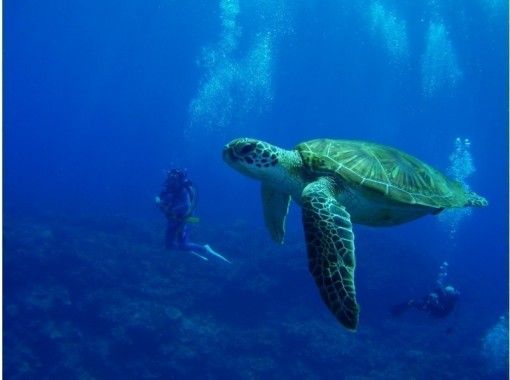 Improve Your Diving Skills with PADI Diving License Certification Course
Chatan, Okinawa
2. Enchanting blue reefs await around Ishigaki Island
Blue reefs are a rare appearance in the diving world, and Ishigaki island hosts some of this unique treasure within the Iriomote-Ishigaki national park. Go Ishigaki diving and snorkel as Mt. Omoto watches on, before embarking on mangrove forest rides on a picturesque kayak.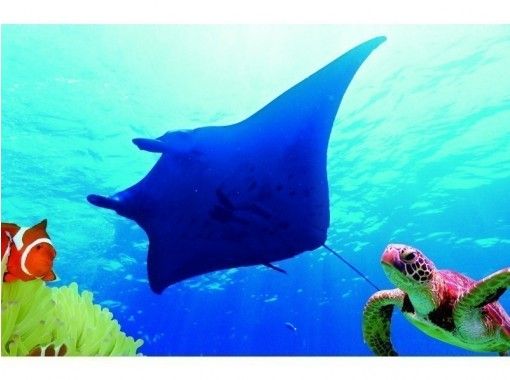 Experience Diving in Ishigaki Island One of the Best Spots in the World Famous for Manta Rays
Kabira, Ishigaki Island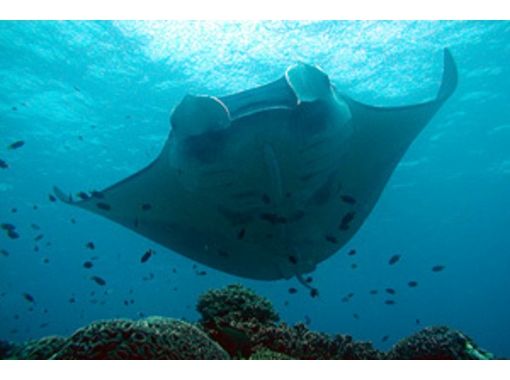 Scuba Diving Experience for C Card Holders in Ishigaki
Arakawa, Ishigaki Island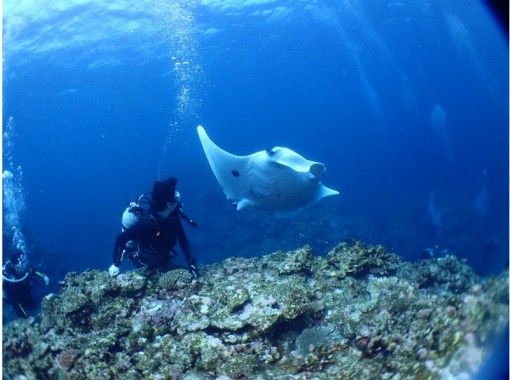 Enjoy Diving Experience with Manta Rays and Colorful Coral Reefs (Half-day Course)
Kabira, Ishigaki Island
3. Play with the fishes of Miyakojima Island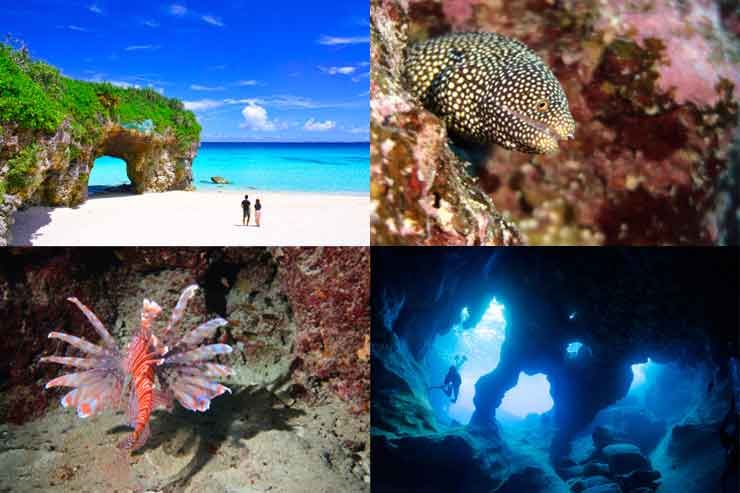 White spreads of sand dotted by green vegetation border a sea of light azure, resulting in the beautiful island of Miyakojima. You haven't snorkeled or dived right if you haven't been to this sub-tropical haven famous for its scenic bridges and outstanding marine life. Swim alongside red snappers and emperor fish, on a journey into a fascinating underwater world by diving in Miyakojima.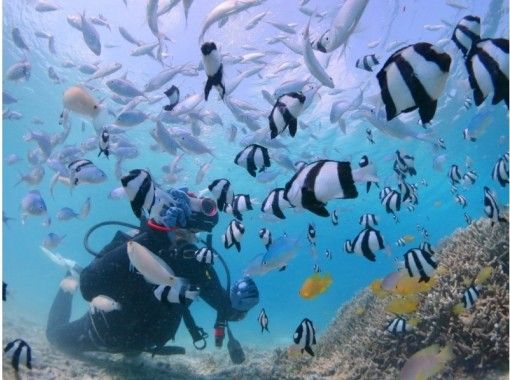 Enjoy Diving with Colourful and Lovely Fish Species at the Fish Paradise Miyakojime (Beginner-friendly tour)
Miyakojima, Okinawa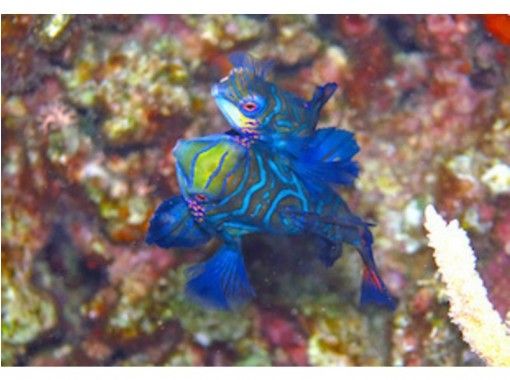 Explore the Beautiful Miyakojima Beach with Boat Diving Tour (One-Day Course, Lunch Included)
Miyakojima, Okinawa
4. Make great memories on Iriomote & Yaeyama Island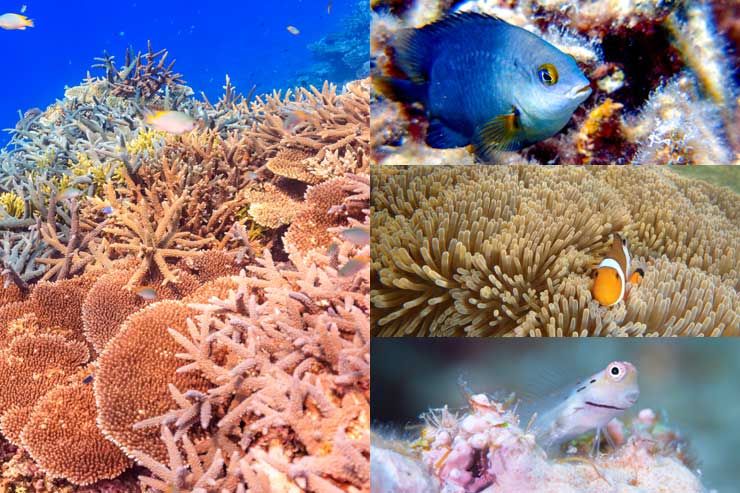 Home to an exclusive feline breed, Iriomote is an island of great promise and adventure. A sea of turquoise spreads out as far as the eye can see, availing a similar amount of intrigue and underwater treasures to explore. Other Yaeyama islands that are just as beautiful and enchanting encompass Taketomi, famous for its Ryukyu village, and Ishigaki, which stands as the second-largest in the archipelago.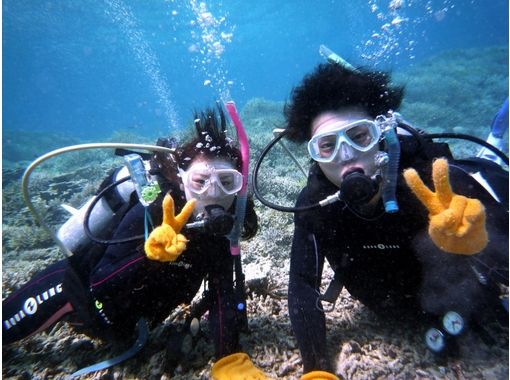 Dive in a Sea Full of Incredible Tropical Fish and Coral Reef in Iriomote Island
Iriomote Island, Okinawa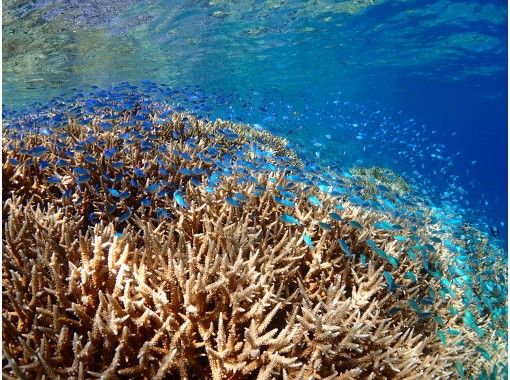 Obtain Open Water Diving License in a 4-Day Intensive Diving Course
Iriomote Island, Okinawa
5. Observe garden eels diving Tarama & Minna Island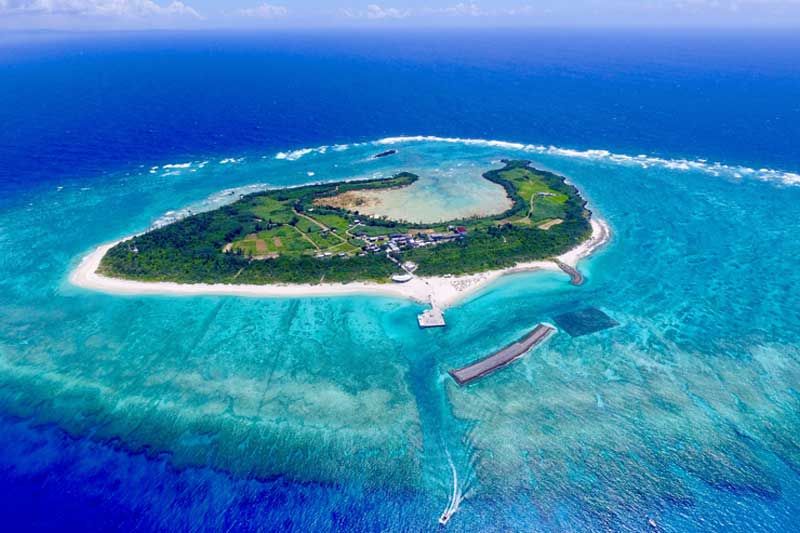 Minna and Tarama islands are paradises of transparent blue waters, white sandy beaches, and vibrant coral reefs. Minna's extraordinary crescent shape has led to nicknames such as 'Croissant island,' although it's more popularly known for its garden eels and the occasional blue tang. Tarama offers hard corals and amazing world-class dives as well.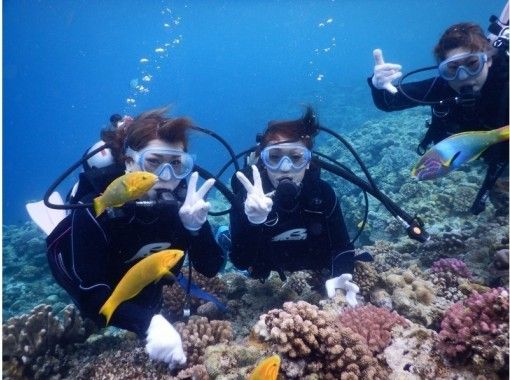 Minnajima Scuba Diving Tour in the Amazing Clear Water
Motobu, Okinawa
6. Kumejima island: More Manta rays than you can count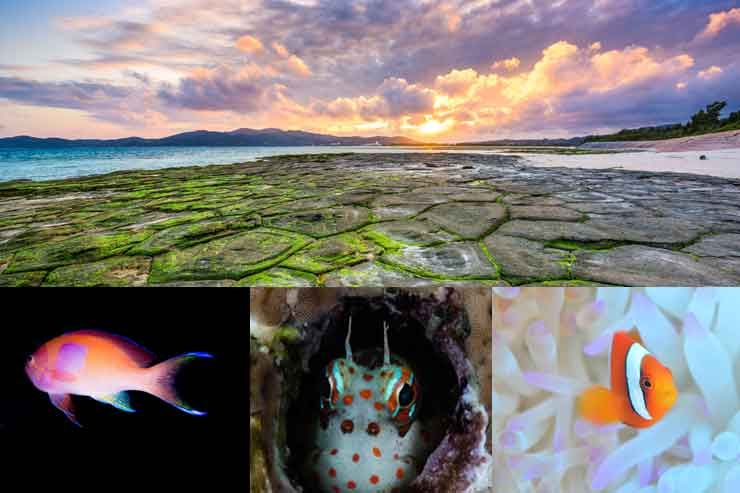 Kumejima island has become a paradise of manta rays over the years, thanks to an abundance of food and clear, warm waters. A Kumejima island experience is all about red/purple sea fans and schools of Pelagia on the lookout for predators. If you're lucky and visit in-season, you may even catch a glimpse of the rare whale shark deep in slumber on the seabed!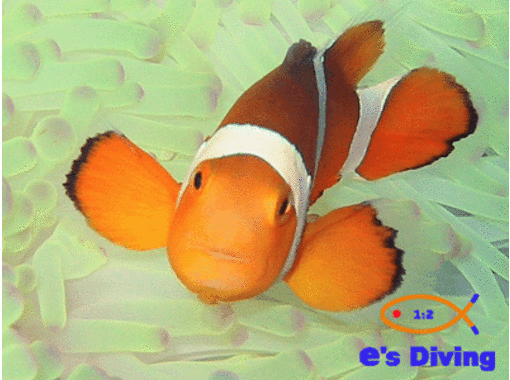 NAUI Diving Certification Course (2 nights and 3 days plan)
Kumejima, Okinawa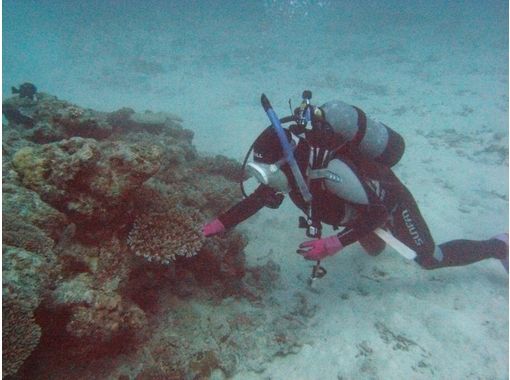 Relish the Underwater Scenery and Dive with Rare Fish Species in the Blue Waters of Kumejima
Kumejima, Okinawa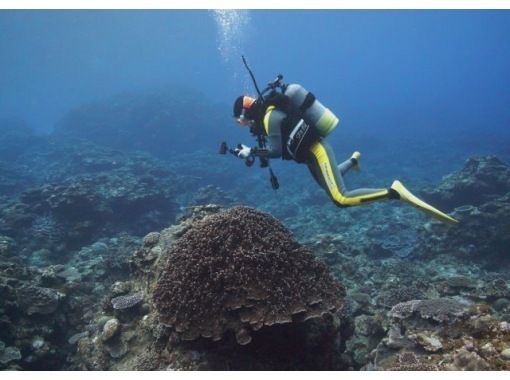 Dive in Kume Island's Deep Blue Sea and Discover Cute Tropical Fish, Colorful Coral Reefs, and Swim with Manta Rays!
Higa, Kumejima, Okinawa
7. The Izu Islands are a diving mecca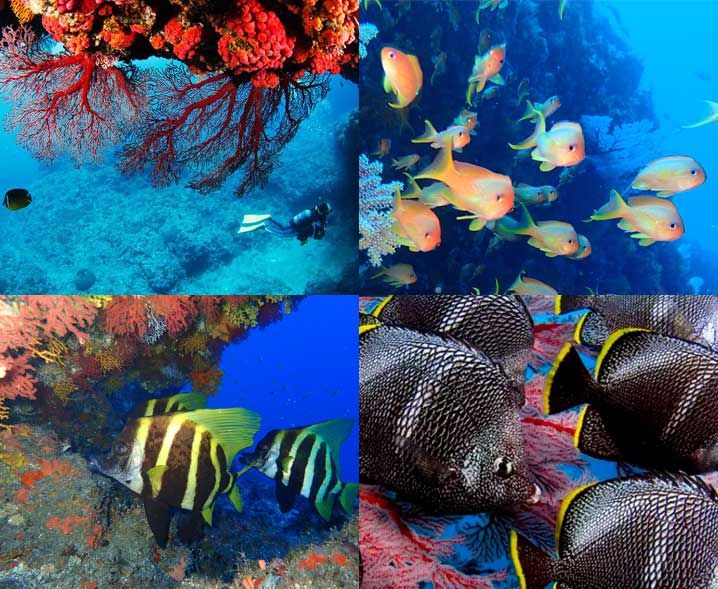 Okinawa might steal most of the diving spotlight in Japan, but the Izu islands and their peninsula give the former a run for its money. On Hachijojima, divers get to experience life alongside wandering sea turtles while the clear and calm waters of Kozushima, brimming with oriental butterflyfish, make an excellent environment for beginners. The underwater of Izu Oshima is fascinating!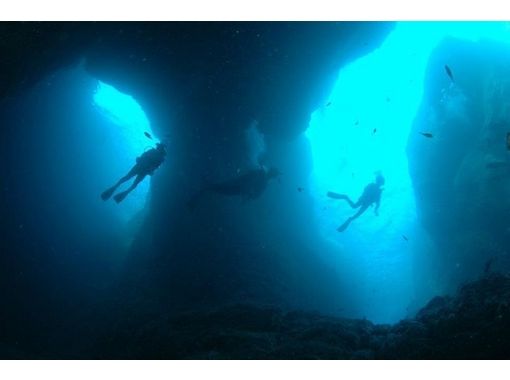 Embark on a Scuba Diving Tour in the Best Diving Spots in Kozushima (C Card License Required)
Kozushima, Izu Islands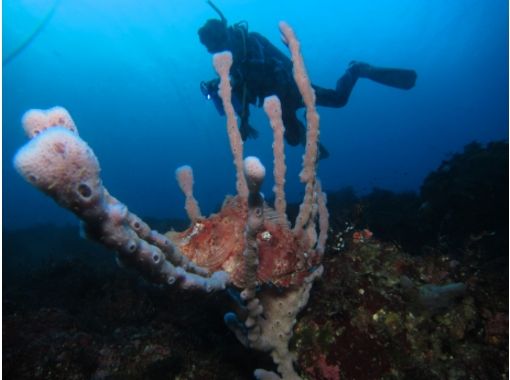 Experience the Charm of the Sea of Oshima with Fantastic Sceneries
Oshima Island, Izu Islands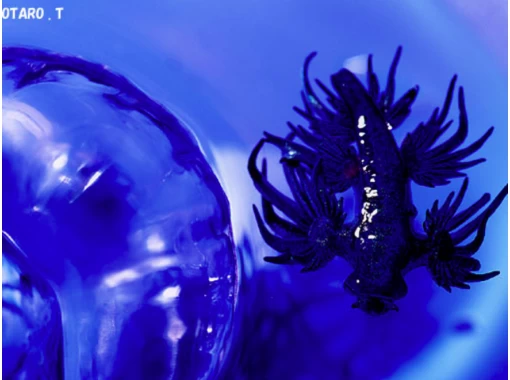 Guided Professional Underwater Photography Plan (Experienced Divers- Hachijojima)
Hachijojima, Izu Islands
8. Swim with adorable yellow boxfish in Shizuoka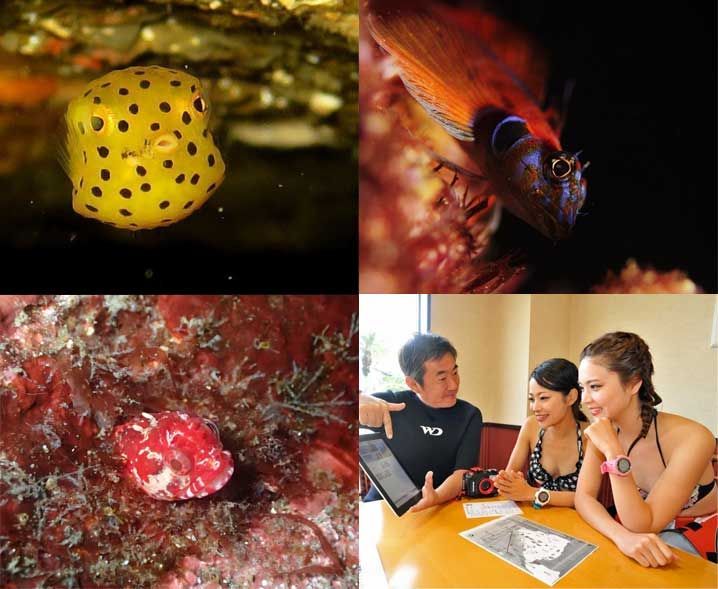 Dive into the Izu Shizuoka underwater and get cozy admiring the gorgeous patterns on old wives snuggling between threads of vegetation on corals! You're guaranteed to come across adorable yellow cube fish and many other marvelous varieties that littler the famous sea bed. Tick away the perfect list of things to do in Shizuoka, including Shizuoka beach snorkeling!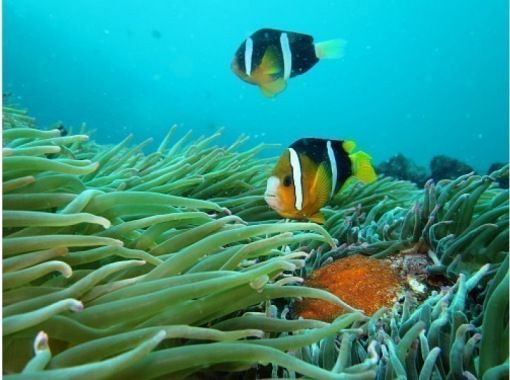 Beginner-Friendly Underwater Diving Experience in Shizuoka
Ito, Shizuoka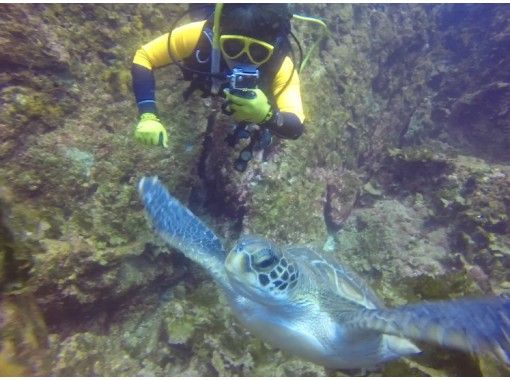 Acquire Advanced ``PADI Open Water`` Diver Certification Course (Two-days plan)
Shimoda, Shizuoka
9. Amami Oshima Island is plucked from your dreams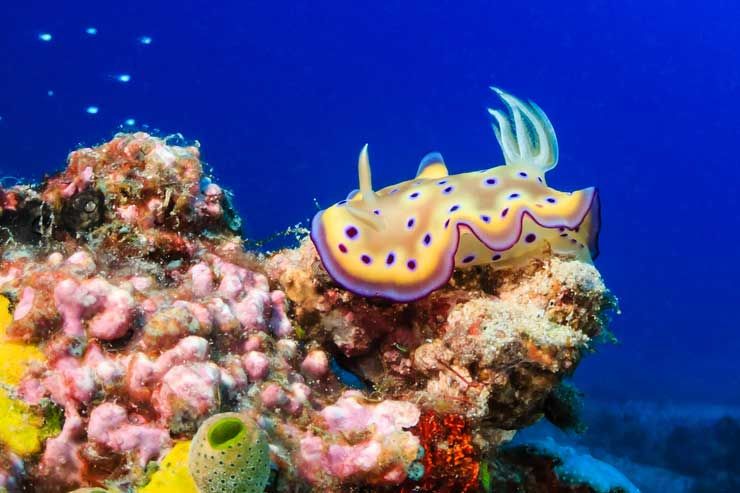 Say hello to cute and grumpy fish as you jump into the ever-interesting sea of Amami Oshima Island, and fulfill your wish list of things to do in Kagoshima. Go below the tides and meet sea turtles just as curious about you as you are about them. Additionally, go kayaking in the company of mangrove forests and the backdrops of excellent scenery and perfect weather.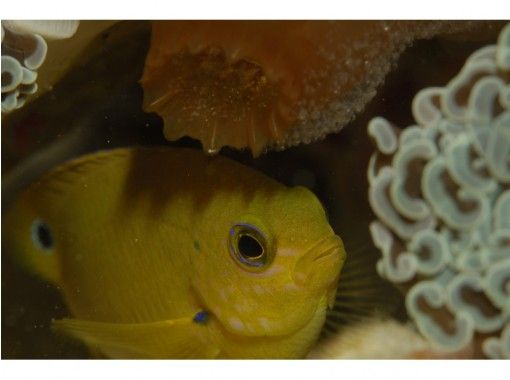 Explore the Underwater Sea of Amami Oshima (Diving License Required)
Tatsugo, Kagoshima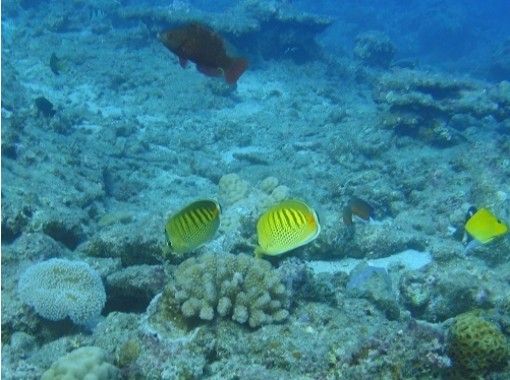 Scuba Dive with Tropical Fish and Coral Reef in the Crystal Clear Waters of Amami Oshima Islands
Setouchi, Kagoshima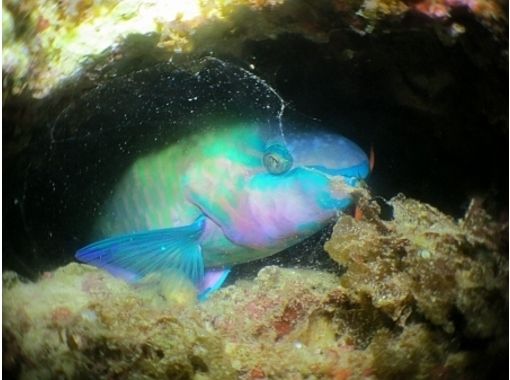 Guided Scuba Diving Tour to the Mysterious Night Underwater World!
Amami, Kagoshima
10. Kanagawa: Discover Sagami bay's underwater treasure troves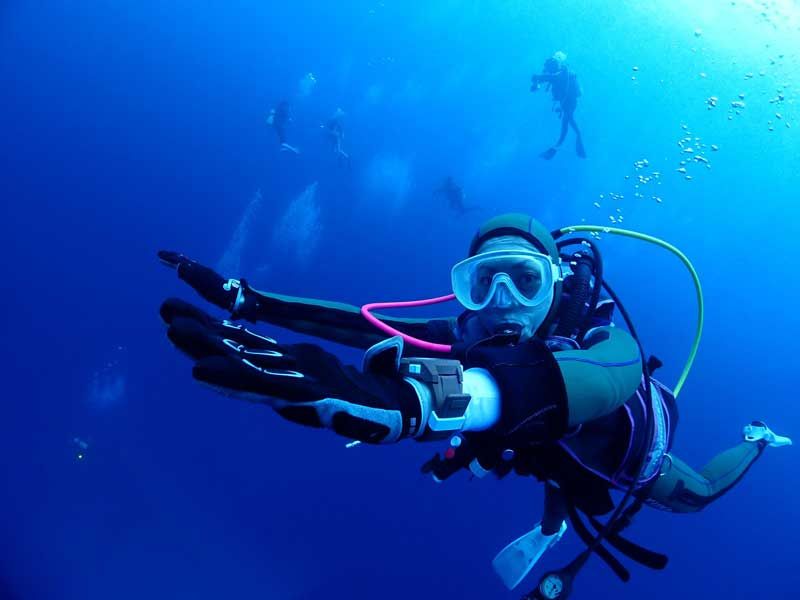 Kanagawa is full of fantastic diving experiences, most of which oscillate about the beauty of Sagami bay, Hayama beach, and the Miura peninsula. Across these popular dive spots, you'll rub shoulders with frosh frogfishes enjoying strolls on the colorful corals, and deceptively grumpy red snappers that seem undisturbed by anything. Keep your eyes peeled for nestling pipefishes and strange macro creatures!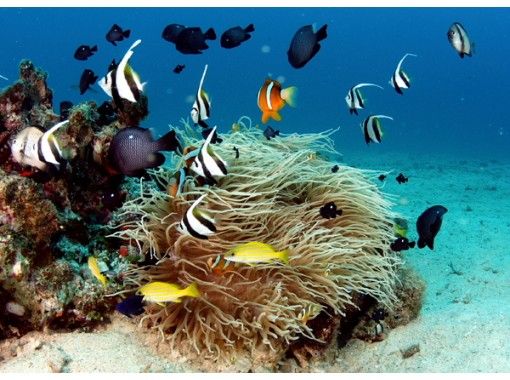 Enjoy Scuba Diving Experience in Kanagawa (Recommended for C Card Holders)
Miura, Kanagawa
Open Water Diving Course for Beginners (3-days course including card acquisition)
Fujisawa, Kanagawa
11. Explore the mysteries and sceneries of Shikoku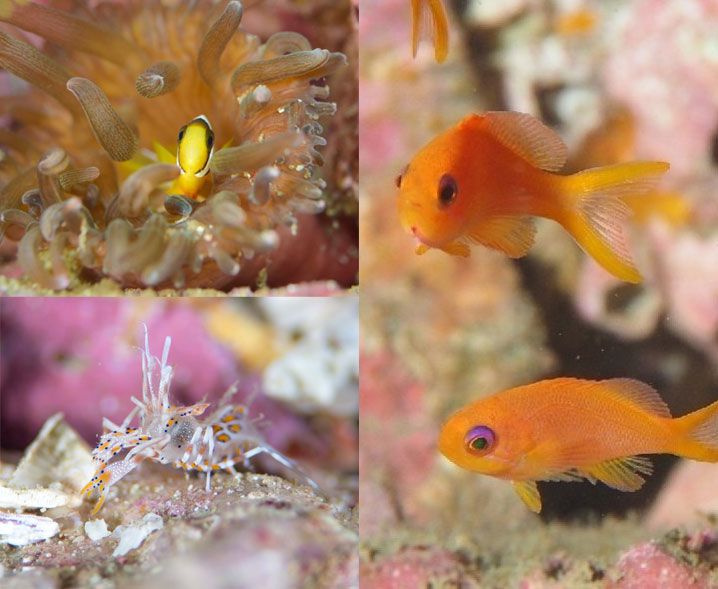 Endless miles of tantalizing corals are your playground in the diving-famed island of Shikoku. Rich in culture, laden with pristine nature and characterized by a gentle climate, Shikoku beaches offer perfect relaxation. Explore the Misaki Ashizuri promontory and admire the beautiful scenes of a coastline holding back gushing waters while uncovering the area's many folklores.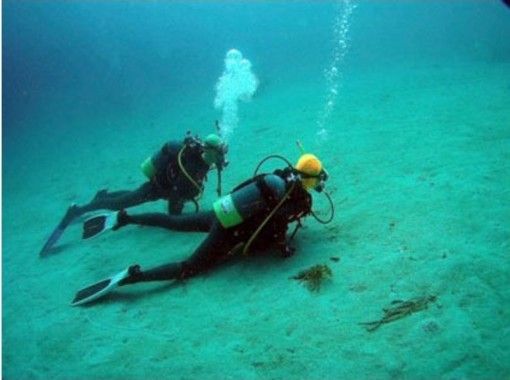 Explore the Beautiful Sea of Kashiwajima (Dive in a Sea of More 1,000 Fish Species)
Otsuki, Kochi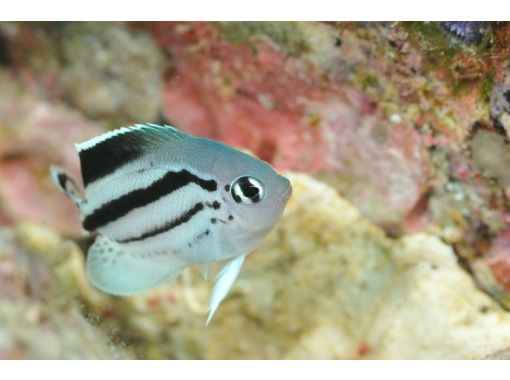 Enjoy the Spectacular Underwater Marine Life of Kuwajima!
Otsuki, Kochi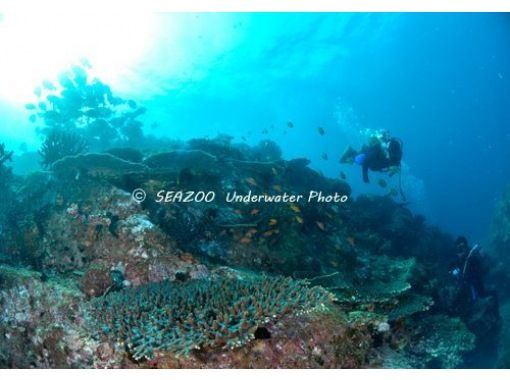 Dive in the Sea of Kashiwa Island and Meet Amazing Creatures (License Required)
Otsuki, Kochi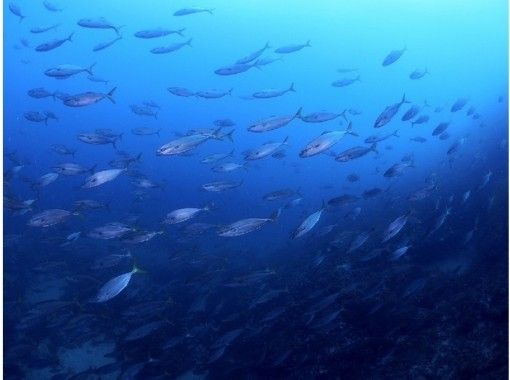 PADI Open Water Diver Course (License Acquisition Plan)
Shimanto, Kochi
12. Unique marine life awaits in Chugoku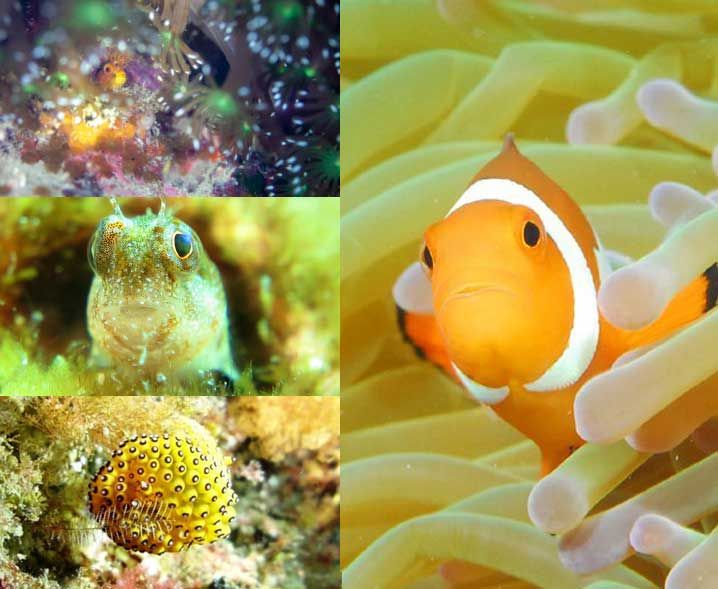 Are you on the hunt for cool Okayama things to do? One of the brightest diving gems in Chugoku, diving in Okayama entails flirting with friendly tropical fish, rubbing shoulders with yellow sea sponges, and having a seat on mother nature's gigantic, watery living room. For endemic marine life, head over to Yamaguchi and be sure to try out the famously delicious 'Fugu' (puff fish).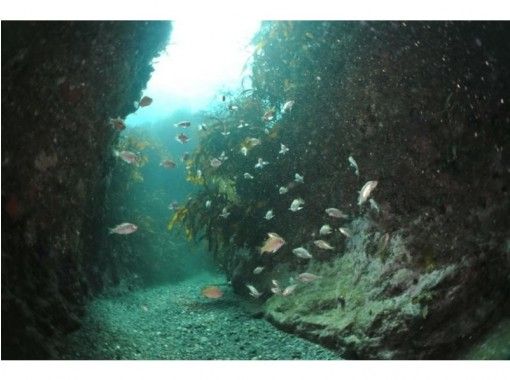 License Acquisition Diving Course PADI Open Water Diver Certification (4-days course)
Ube, Yamaguchi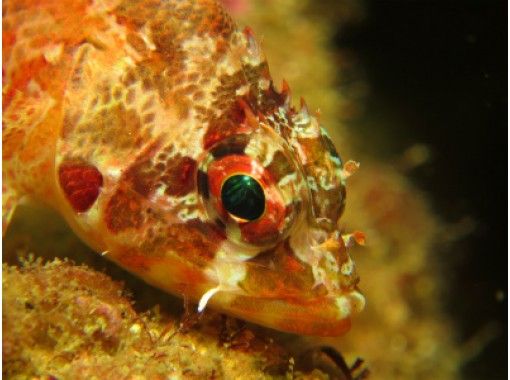 Colorful Fish, Coral Reefs, and Mysterious Underwater World Are Waiting for You in Scuba Diving Tour in Okayama
Minami Ward, Okayama