【 Okinawa Recommended】 Blue Cave Expert diving & Snorkeling at the Official Shop "Lapis Marine Sports"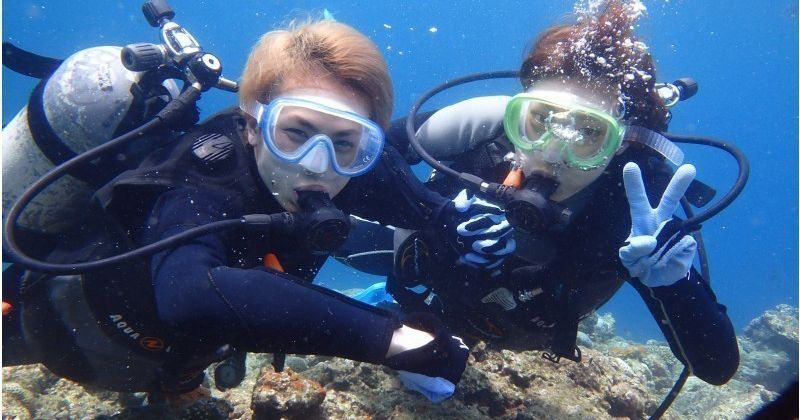 Okinawa travel marine leisure classic
Spectacular spot Enjoy the blue cave
Light of the sun that plugs into the cave of the more depth 30m is highly transparent sea Wed and that is reflected on the seabed blue lit up the mysterious light that from the fact that gives off a First name with the Okinawa 's premier scenic spot "blue Is a popular marine leisure spot entered from the popular resort area Onna-son Maeida Misaki (Oda Sonmae Misaki) in the central part of Okinawa main island ◎

Okinawa often is featured is organized in such as travel guidebooks and travel information site, ACTIVITY JAPAN super Recommended spot ◎ such is the current number of reserved Popularity Index regulars even Okinawa if it can be said that the most important point of the main island "blue cave (Aono shoes) "in" experience diving "and" Snorkeling to introduce a recommended shop to hold a tour of "it approaches to its charm ♪
Blue cave expert shop
Recommended "Lapis Marine Sports"
Okinawa main island Onna village Misaki Maniwa "Blue cave" "Experience diving " which can participate from beginners and " Snorkeling " plan which can participate from 5 years old Popular shop "Lapis Marine Sports'Introduced in closeup ♪ Okinawa Prefecture Public Safety Commission Designation "Blue Cave Expert Shop" which is certified as "Excellent Safety Countermeasure Store"! We invite you to a mysterious underwater world that is safe & fun shining blue ♪

Other, Churaumi Wed Also at the tribe house adult "Jimbe's shark" and a powerful experience that can approach up to several meters away The diving plan is also popular ↑ Also, Because we have extensive shopping facility and dedicated nursery school where professional nursery teacher resides ◎ 2018 for summer vacation Okinawa Those who are planning to travel are necessary It is a check shop ☆ Now is the chance for this summer reservation! !
RECOMMEND POINTS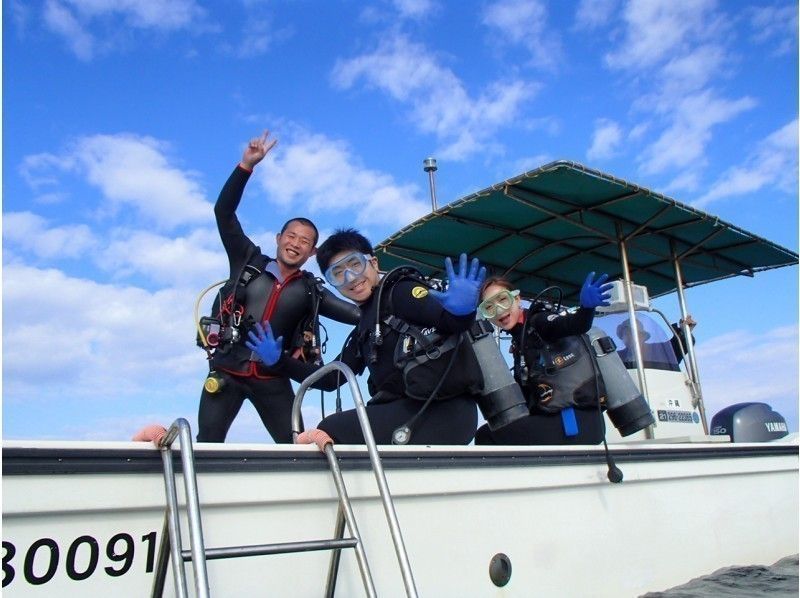 Coco is recommended!
diving and Snorkeling experience to the point of the plan is comfortable ♪ by boat Okinawa the sea of emerald green while feeling the wind cruising even travel time if Activity ☆☆☆ to one of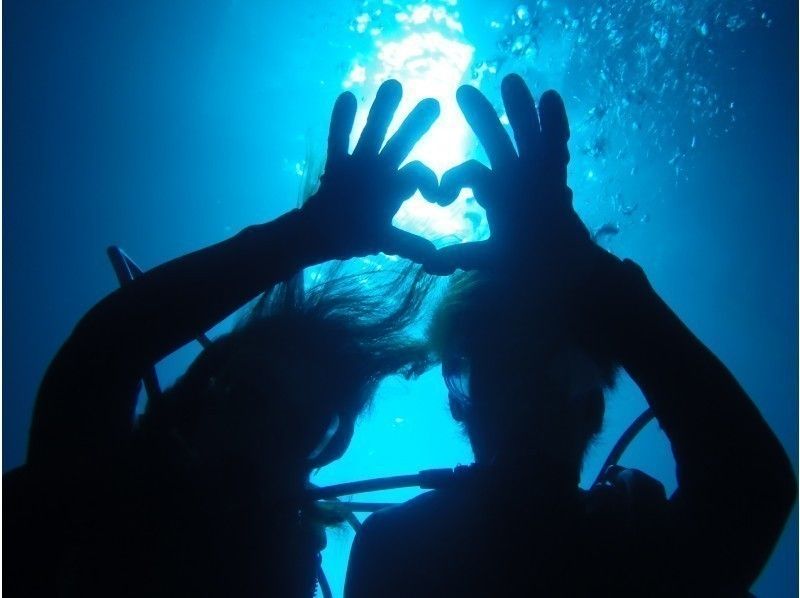 Coco is recommended!
Okinawa Prefecture Public Safety Commission Designated "Excellent Safety Countermeasures" certified and only companies that are carefully selected can join "Blue Cave Expert" Official Shop ◎ Let's enjoy the plan content and service of the certificate ♪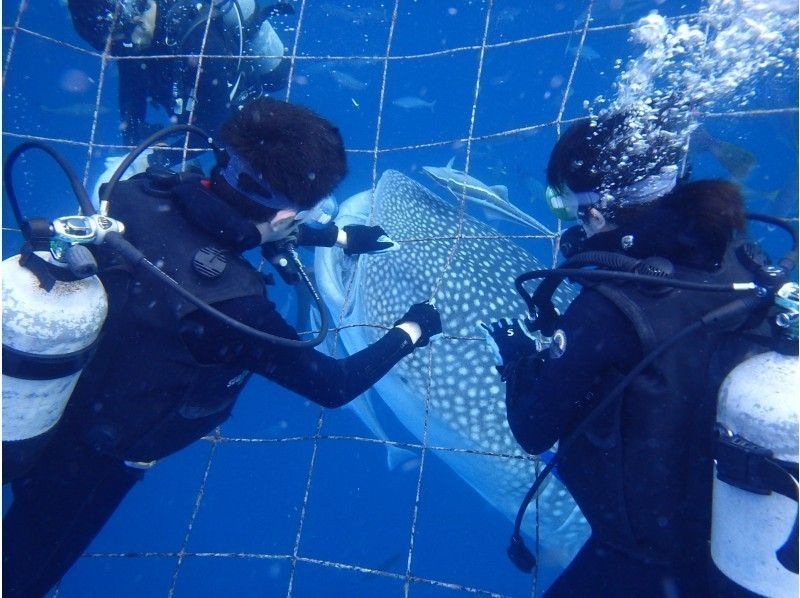 Coco is recommended!
Yomitan village depart from the "Toya fishing port" "whale shark experience diving " If Churaumi Wed you can see the world's largest fish "whale shark" than family museum near ♪ memories that remain to experience a lifetime heart of the great power Into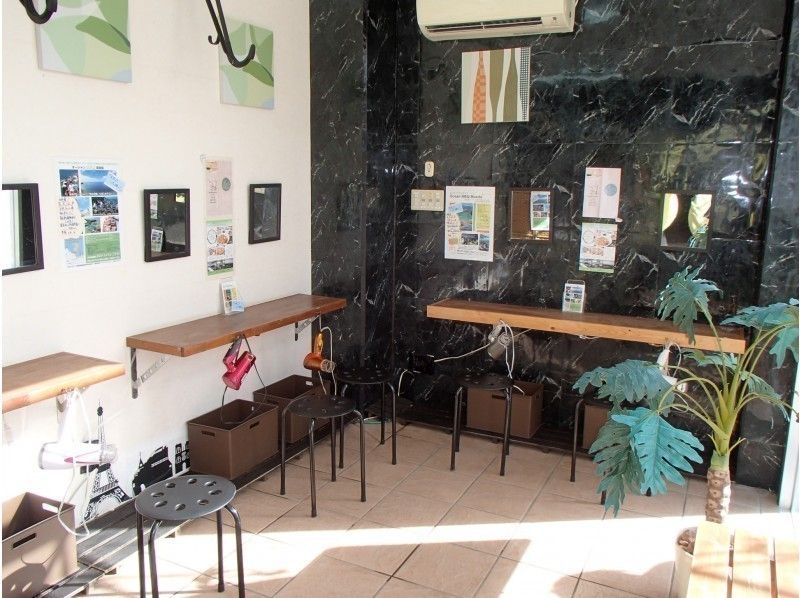 Coco is recommended!
shower · Changing room other beautiful and fulfilling shop facilities High point ☆ ☆ ☆ "Lapis Marine Sports" is a safe recommended shop for Okinawa leisure such as women's group, family with children, ◎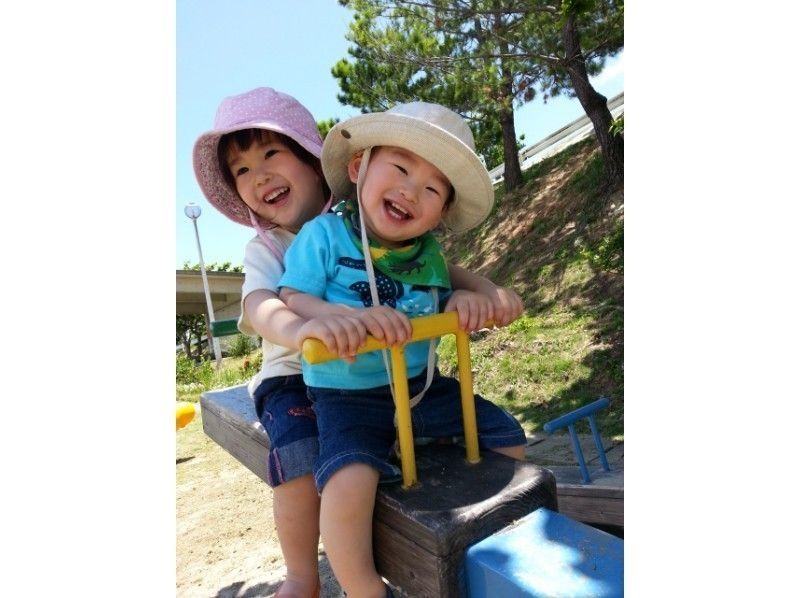 Coco is recommended!
A professional nursery teacher resides at the special day nursery "ohana (Ohana)" located 5 minutes by car ◎ You can safely leave children from 0 year old child with confidence ♪ 0 year old child (sitting head) ~ under 1 year old : 1,000 yen / 1 hour 1 year and more : 800 yen / 1 hour
STAFF
The satisfaction level of the Activity experience is decided by the staff ('θ `) You can enjoy diving and Snorkeling Okinawa blue caveLapis Marine SportsThere are high popular staff from guests ◎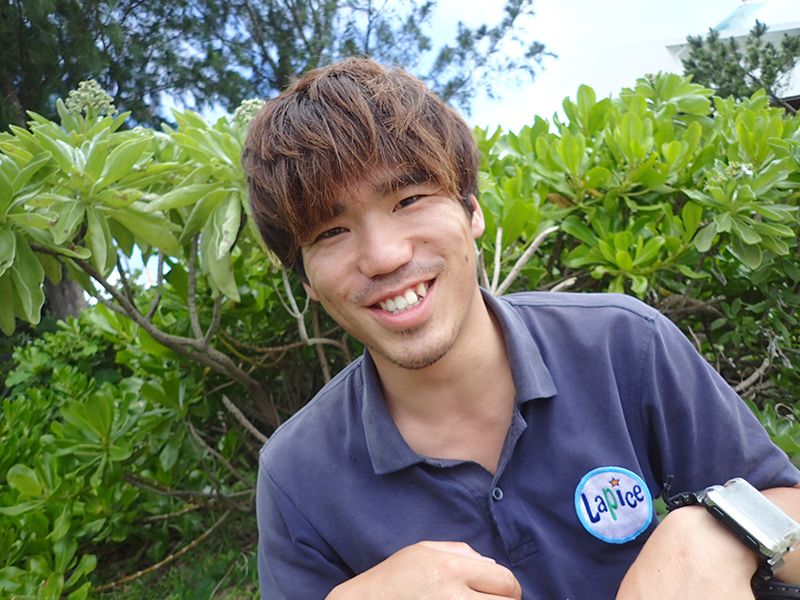 Yusuke Yamada (Yamada Ryouke)
3 years of diving instructor history! I am a staff member who is a genuine "sea-lover" staff who is "involved in diving all" work and hobby ♪ I'm graduating from a vocational college of living beings so let me ask a lot of stories about marine organisms living in the sea of Okinawa ◎
RECOMMEND PLAN
Boarding fees, guide fees, equipment set, Wed in photography (image post by e-mail or CD-R Sun give you), feeding, facility usage fee ( Parking Lot , hot Wed shower , bath towel rental Free), consumption tax ones are all experience fee required for the tour, such as Fri will be included in the!

Plan ID: 20960
Lapis Marine Sports
8,900

円

7,900

yen~

(tax included)

Special Deals
Blue cave experience dive is comfortable with boat! Lapis' blue cave experience diving focuses on attentive and easy-to-understand explanations at shops and exercises in shallows. And, do not walk with heavy dive equipment on hand, and make the blue cave experience diving comfortable by moving the boat. With high quality support that can be done because it is a beginner specialty diving shop, please try to enjoy diving in a bit of a blue cave. ___ ___ 0 ___ ___ 0 ___ ___ 0 ___ ___ 0 ___ ___ 0 ___ ___ 0 ___ ___ 0 ___ ___ 0 Return shower / change clothes ⑥ Dissolution

Plan ID: 20959
Lapis Marine Sports
Churaumi Wed great power than aromatic Museum! Experience diving whale sharks! ! Okinawa Churaumi Wed group Museum of popular whale sharks. It is a tour that you can experience diving with the whale shark. Very in and personality, yet the world's largest fish shark adult whale sharks never attack a city man. The giant whale shark swims elegantly just before opening a big mouth is a masterpiece! This whale shark trial diving may be the best attraction in Okinawa ? ~ This Sun of flow ~ ① "Toya fishing port" set ② experience diving boarding / departure to practice ③ boat of lecture / Contact change of clothes / equipment (5 minutes) ④ "whale shark" experience diving start (30 minutes) return to ⑤ store, shower / change clothes ⑥ Dissolution

Plan ID: 20961
Lapis Marine Sports
Enjoy experience diving in Onna village, one of Okinawa 's best resort area ! It is an experiential diving that leisurely observes tropical fish and enjoys it. The ocean of Onna village is one of the leading diving area in Okinawa , with lots of colorful fish and popular anemonefish inhabit. Like Churaumi Wed in the family Museum diving popularity of experience in feeling is I (laughs) children are diving because the course, along with your family diving can be enjoyed! ~ This Sun of flow ~ ① set to the store ② moved to the lecture / change of clothes ③ harbor (1 minute) / boat embarkation (5 minutes) ④ diving spear bait to start / tropical fish (30 to 35 minutes) ⑤ return to the store shower / Clothes change ⑥ Dissolution

Plan ID: 20958
Lapis Marine Sports
If you enjoy the blue cave easily if you enjoy the blue cave Snorkeling ♪ Because it is a boat movement it moves easily to the point! It is also recommended for elderly people who are not confident in physical strength. Children are OK from 5 years old. You can enjoy mysterious sight with your family. The body is in a floating state by wearing a life jacket. It is also possible for people who can not swim to grab a float called float and staff to pull. Especially early morning blue cave Snorkeling is recommended! - This Sun (Feeding the blue of the cave and tropical fish) of flow ~ ① store to set ② change of clothes / lecture ③ move to the port (1 minute drive) boat embarkation (5 minutes) ④ snorkel start return to ⑤ store, change of clothes ⑥ dissolution

Plan ID: 20957
Lapis Marine Sports
If you enjoy the blue cave easily Blue cave Snorkeling ♪ At beach snorkeling aim for cave points that can only enter from the land route! Children are OK from 5 years old. You can enjoy mysterious sight with your family. The body is in a floating state by wearing a life jacket. It is also possible for people who can not swim to grab a float called float and staff to pull. Especially early morning blue cave snorkelling is recommended! ~ Flow of the day ~ ① Collect to the store ② Change of clothes / lecture ③ Move to the beach (3 minutes by car) ④ Start snorkeling (feed to the blue cave & tropical fish) ⑤ Return to the store, change clothes ⑥ Dissolve
SHOP DATA
[Business Name]
 Lapis Marine Sports
[Handling Activity]
Experience diving / Snorkeling
[location]
〒980417 Okinawa Prefecture Kunigami-gun Onna village Hiroda 1509-5 1F